Are you expecting a baby girl and are looking for some Irish girls names beginning with A to give you some ideas? This list of the top Irish names for girls beginning with A is the perfect place to start your search.
A Guide to Irish girls names beginning with A
With popular Irish girls names Aoife and Áine included, and some more unique names, you'll love this list of Irish names starting with A for girls to help give you ideas. Or to simply find out what a name you've heard means!
Aoife
Pronounced Ee-fa, this is one of the most popular Irish names for girls beginning with A. Meaning beautiful, radiant, and joyful, it comes from the Irish word "Aoibh" which means radiance/beauty. Aoife was one of the greatest female warriors in Irish legend and history, and was the mother of the son of Cúchulainn, Connlach. The name Aoife also appears in other Irish legends including in the 'Children of Lir' as Lir's jealous third wife.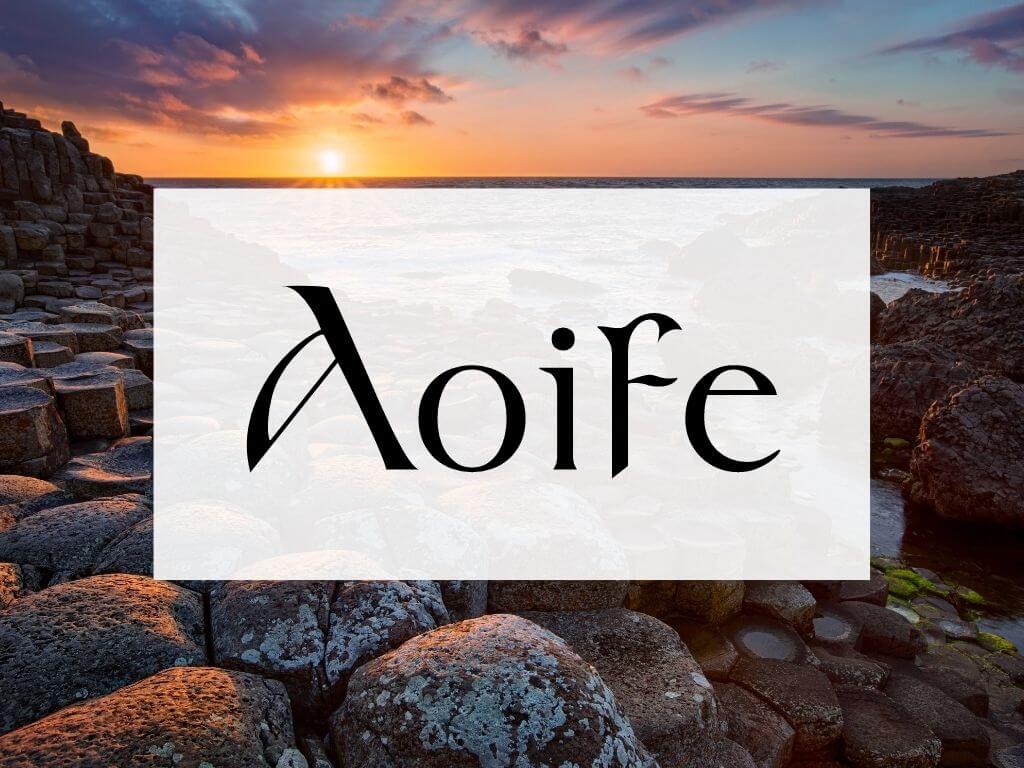 Aoibheann
Also spelled Aoibhín or Aoibhinn, Aoibheann is one of the most unique Irish girls names beginning with A. Aoibheann means "lovely, pleasant, beautiful sheen or of radiant beauty", coming from the ancient Irish girls name Óebfinn made from the two words Óeb meaning "beauty" and Finn meaning "fair". Aoibheann is pronounced Eve-een. It is often interpreted as little Eve. In Irish history, one Aoibheann was the mother of St Enda of Aran who lived in the 6th century. If you are looking for unusual Irish names that start with A for a girl, this is one of the best.
Ailbhe
One of the most unique Irish names beginning with A is a unisex Irish name, Ailbhe. The name means "white, noble or bright", coming from the Irish word albho, and has been given to both boys and girls, although is more popular with girls nowadays. It is pronounced Al-vah, although some will say Al-vy or Al-by and was the name of a female warrior in Irish legends.
Aisling
Another one of the pretty Irish names for girls beginning with A is Aisling. Coming from the Irish word aislinge meaning "a vision" or "a dream", it has several spelling versions including Ashling and Aishlinn, but most will be pronounced Ash-ling or Ash-linn. In the 18th and 19th centuries, it was the name given to a poetic genre and its popularity rose from there. Despite its popularity though, it wasn't used as a first name until the 20th century.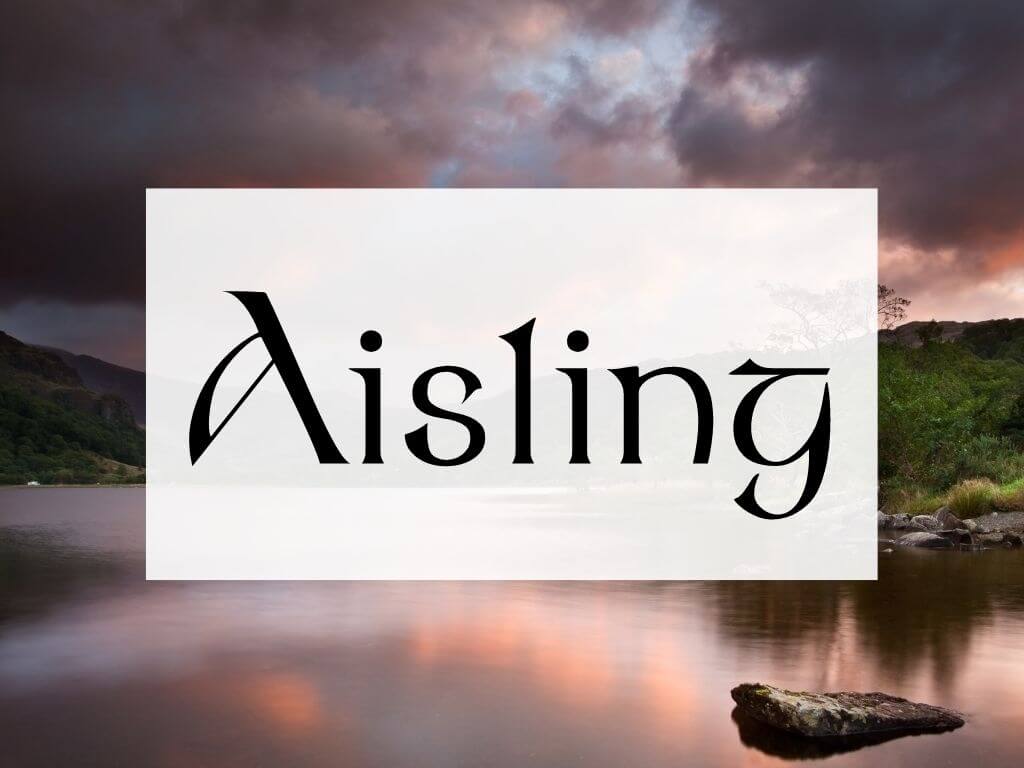 Áine
Arguably the most common Irish girls name is Áine. Áine comes from the ancient Irish noun aine meaning "splendour, radiance or brilliance" and is often connected with prosperity and fruitfulness. It can also mean "joy or praise". Áine can often prove difficult to pronounce for non-natives of Ireland. It is pronounced Awn-ye or Awn-ya. Another name found in Irish history, Áine was the queen of the Munster fairies who was a wife of Fionn MacCool (see this post about Irish mythological creatures, and learn more about Aine, Queen of the Fairies here), and the name was also that of an Irish folklore goddess of summer and wealth. During the British rule in Ireland in the 17th century, it was translated to Ann in an effort to stamp out the use of traditional Irish names.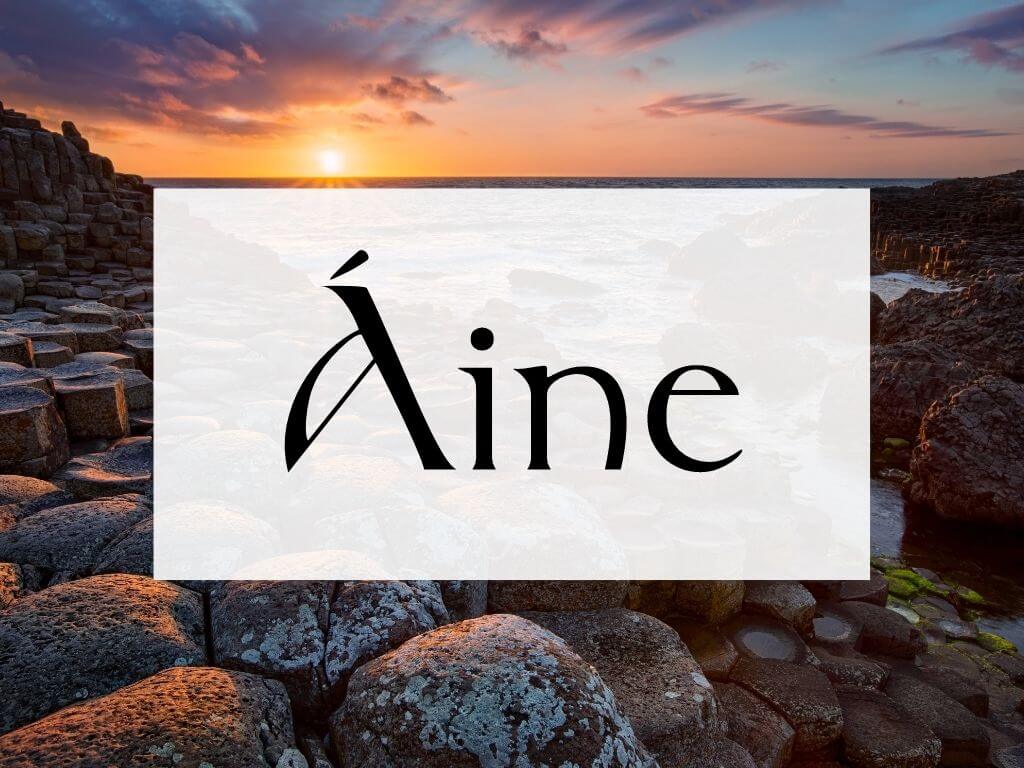 Aodha
Meaning fire or feiry, Aodha is pronounced A-ha, although some would pronounce it A-da, although this is actually incorrect as the d is never pronounced when in front of a h in Irish. This name was primarily a male Irish name but has become unisex in more recent years. It comes from the Irish word aed for fire.
Ailis
Pronounced Ay-lish, this is Irish version of Alice and Elizabeth. Ultimately derived from the Germanic name Adalheidis, if it is spelled with a fada, Ailís, it is pronounced Ay-leesh. The meaning of the name is noble or honest. Other Irish spelling versions include Ailish, Eilis, and Eilish.
Aoibhe
Derived from the Irish word aoibh for "beauty" this Irish girls name beginning with A is often translated to "radiant beauty". Pronounced Ee-vah or A-vah, the English equivalent is Eva. It can also be another form of Aoife (see above).
Final thoughts on the best Irish girls names beginning with A
This list is by no means exhaustive but includes some of the most popular and more commonly used and heard Irish girls names beginning with A. If you're looking for more inspiration, read my best Irish girls names post.
Discover more ideas for Irish names: