Are you preparing for a trip to the Emerald Isle but wondering what to wear in Ireland? Are you wondering what you should pack and what you should leave at home? Let me help you with my handy guide to what to wear, and what not to wear, in Ireland to ensure you do not stick out like a sore thumb!
*This post contains affiliate links, which may include Amazon affiliate links. To read more about affiliate links, please visit my Disclosure Policy page.
What to wear in Ireland
Packing for any trip can be a daunting task, but with the unpredictable weather in Ireland, even during summer, it can be tricky to know what to pack and what clothes to wear in Ireland. This post is aimed at helping you know exactly what to put in your suitcase, no matter what time of year you are visiting Ireland.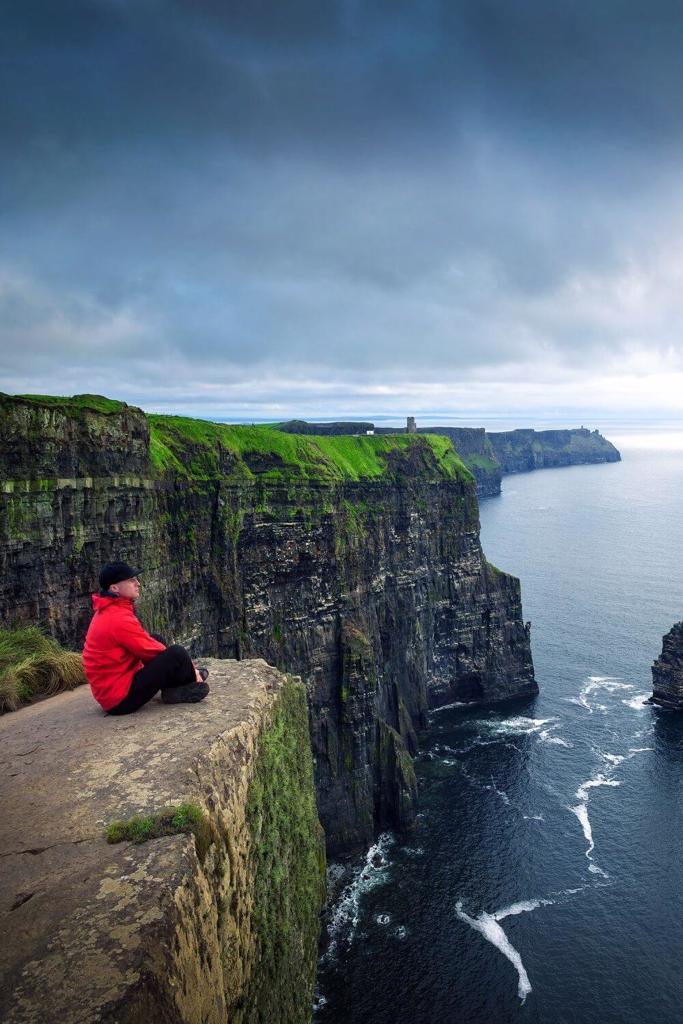 Pack for the weather
Whether you are going during summer or winter to Ireland, you need to be prepared and you have to pack for the weather, all types of weather. During summer, average temperatures reach highs of 20˚C (68˚F) while in winter you are facing averages highs of 8˚C (46˚F).
And even when you expect it to be warm and dry during summer, rain is a frequent occurrence. It can be sunny one minute and pouring with rain the next. So, it is best to be prepared for all eventualities. The weather in Ireland is very changeable.
The wettest months are typically December and January, while shoulder months of April/May and September/October are more pleasant. I have a post about the best time to visit Ireland if you'd like to know more.
So, when trying to figure out what to wear in Ireland in the summer, or winter, layering should be your top priority. Layers will cover you for a warm winter day that turns icy cold, or a cool summer's morning that turns warmer later on.
You are unlikely to really need shorts in summer, but there are ways around this which I will cover below. You will need a waterproof rain jacket in summer in case you get caught in a downpour. And a warm, waterproof winter coat is a must for later autumn to late spring. Trust me, you will need it if you are visiting from October to April.
Clothes that help regulate body temperature are a good idea in Ireland, particularly outside of the summer months. Light wool is great for this, keeping you cool in summer and warm in winter. But we will come to that shortly.
Shoes to pack for Ireland
When it comes to what shoes to wear in Ireland, this will very much depend on your itinerary. The best shoes to wear in Ireland are comfortable ones in which you can walk miles if necessary. Because if you are anything like me, you will walk your legs off yourself while exploring and discovering this wonderful island.
Many of the towns and cities still have cobbled streets, with Temple Bar in Dublin City Centre a prime example. Cobbled and heels do not go hand-in-hand, believe me, I know. In my younger years, I often made the mistake of wearing heels on a night out in Dublin and regretted it when we invariably ended up in Temple Bar.
Comfortable shoes that can cope with cobbled are a must. These will also be useful for exploring historic sites where floors and grounds may be uneven, for wandering through museums and galleries, or for simply enjoying yourself walking around cities sightseeing.
If you know you are going to be walking miles, be it hiking or exploring cities, then you should make sure they are supportive and, most importantly, waterproof. No one wants to be out and about with wet feet because the heavens opened, and you were unprepared. Wellington boots are not necessary unless you are planning on trekking through mucky fields for your whole trip. But a set of waterproof walking shoes or waterproof hiking boots should be your standard go-to shoes of choice for Ireland.
I have a set of Merill Ladies Walking shoes that I always bring to Ireland. And they have never let me down yet. They are comfortable and keep my feet dry while out and about in the changeable Irish weather.
Shop for Men's Waterproof Walking Shoes here. Shop for Women's Waterproof Walking Shoes here.
If you know that you are going to need some smart shoes or heels for a fancy restaurant or special evening event, then pack one pair of smart shoes for men and one pair of versatile heels or smart shoes for ladies.
And if you are going to be visiting a pool or spa, a pair of reliable flip-flops/thongs might come in handy.
Clothing tips for women
Here are a few clothing tips for Ireland for women. Ireland is a modern country and almost anything goes. But there are still a few things to keep in mind when choosing your wardrobe for Ireland.
In cooler months, a pair of jeans, a smart shirt and coat, and a pair of comfortable books will cover you where style is concerned, especially in cities.
Pack a pashmina. It can add an extra layer of warmth if the day turns cooler than you expected. It can also help you cover up in churches and cathedrals where you need to be a bit more respectful. Handy if it's summer and you have a strappy dress on.
Leave the short skirts and strappy tops or belly tops at home if you are visiting Blarney Castle and planning to kiss the Blarney Stone. To kiss the stone, you need to lie backward and downwards (with some help), so if you want to keep your dignity, ensure all parts of you are properly covered before your visit.
Clothing tips for men
Do not think you are exempt from some tips, my male readers. There are a few things that are really a no-no for male visitors to Ireland.
Shell tracksuits were a 'thing' in Ireland in the 80s and early 90s but are considered a fashion faux pas these days.
Vest tops are not frequently worn in Ireland unless it is boiling hot. And even then, they can be frowned upon. Stick with a proper t-shirt.
Leave the camouflage at home! Just don't do it.
Fanny packs (or bum bags as they are known in Ireland) are another no-no. You will stick out like a sore thumb as a tourist. Leave them at home and get an anti-theft bag instead like the Pacsafe Metrosafe Crossbody bag. Both my husband and I have one each and they are super handy and safe.
Style tips for Ireland
If you are wondering "what do people wear in Ireland?" and are after a few style tips, then these will help answer your question or give you some guidance.
In the winter months, veer towards darker clothes. They can provide extra warmth, look more stylish, and darker trousers may be more forgiving in mucky conditions than beige or light-coloured trousers.
Jeans are one of the most versatile things you can pack for Ireland. Whether you are sightseeing, exploring an ancient ruin, or venturing to a restaurant or pub for the evening, they can be dressed up or down appropriately.
Smart casual will win every time. Dinner, pubs, museums, castles, you won't go wrong by sticking to smart casual. Jeans, comfortable boots, and a cashmere sweater can work for a multitude of situations.
A versatile travel jacket can work for day and nightwear. A brand I have seen mentioned on several travel Facebook groups I am a member of is Scottevest. People swear by this brand for travel versatility in jackets. Shop the range here on Amazon.
Other things to remember to pack for Ireland
There are a few other things that I suggest you remember to pack for Ireland. They include:
A waterproof day back for hiking and exploring
Reusable water bottle (tap water is perfectly safe to drink in Ireland)
Waterproof over pants (I never go home to Ireland without mine)
Luggage scales (for checking the weight of those souvenirs BEFORE you arrive at the airport)
Swimsuit (for spas and hotel pools)
All-seasons packing list for Ireland
This short packing list for Ireland will cover you for all seasons, no matter the weather. This covers the adults in the group. Kids are discussed in the next section.
Waterproof shoes as discussed above. Make sure they are comfortable if you will be exploring cities, as well as the countryside.
Warm socks – There is nothing worse than trying to enjoy yourself exploring and sightseeing with cold feet. I don't know about you, but I just can't do it. So, make sure you invest in some warm socks. Merino wool or specific thermal socks are the best for the period between mid-autumn and late spring.
Remember those jeans for all occasions.
Warm travel or hiking trousers can be a good idea if you will be outdoors quite a lot.
Remember your layers in the form of fleece jumpers or cashmere/wool sweaters.
Waterproof coat (winter) and rain jacket (summer).
Hat, gloves, and scarves – For winter, do not travel to Ireland without these winter staples. Even at the end of March, both my son and I needed our hats and gloves while exploring places such as Bunratty Castle and King John's Castle. So, make sure you have them packed.
Short and long-sleeved tops – For layering, make sure you have both options with you. Merino wool long-sleeved tops are ideal for this purpose. And Merino wool base layer legs are another good idea if you are visiting Ireland from a warmer country. Shop for Merino wool base layers on Amazon here.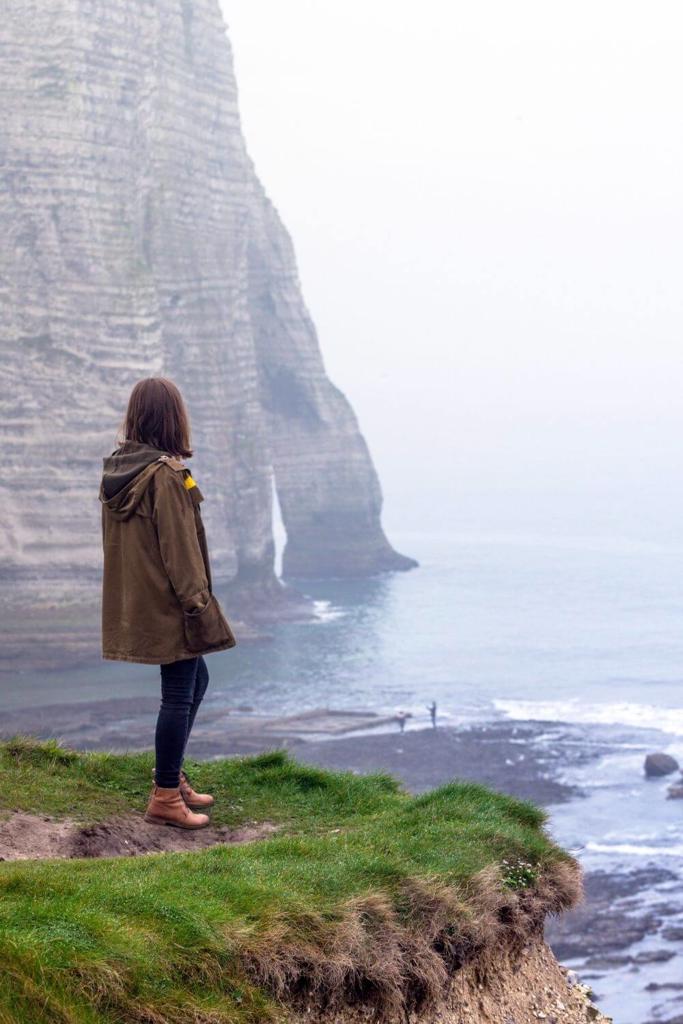 I have put together a complete packing list for Ireland with everything you could possibly need for your trip. It comes complete with a printable packing list so you can tick everything off as it goes into your suitcase.
The rule of thumb for packing for adults is 4-5 outfits and wash in between wears. If you know you won't have access to laundry, then pack more, but try and keep it to a minimum.
For fancy evening meals or a posh event, pack the following:
Ladies should pack a nice dress and shawl, or smart trousers and a top with a smart jacket.
Men should pack a button-down shirt, smart pants, and a dinner jacket for such events.
Things to pack for the kids
Kids need a similar wardrobe for Ireland but it can be useful to pack a few extra outfits in case the find puddles or muck to play in while you are out and about.
Pack an extra 2 outfits per 5 days for kids. It's better to have extra than run out because the weather has been wet and you've run out of dry, clean clothes.
Always pack extra socks and make sure you always have a change of clothes and socks in your daypack, just in case.
Try to ensure the kids have waterproof boots on their feet. It will save you from hearing "my feet are cold and wet" every day.
It can be useful to bring an extra jacket with you for the kids in case the first gets totally soaked. But be mindful of luggage space and weight.
If they want to bring and wear tennis shoes (runners), make sure they are ones that both you and they do not mind getting dirty and wet!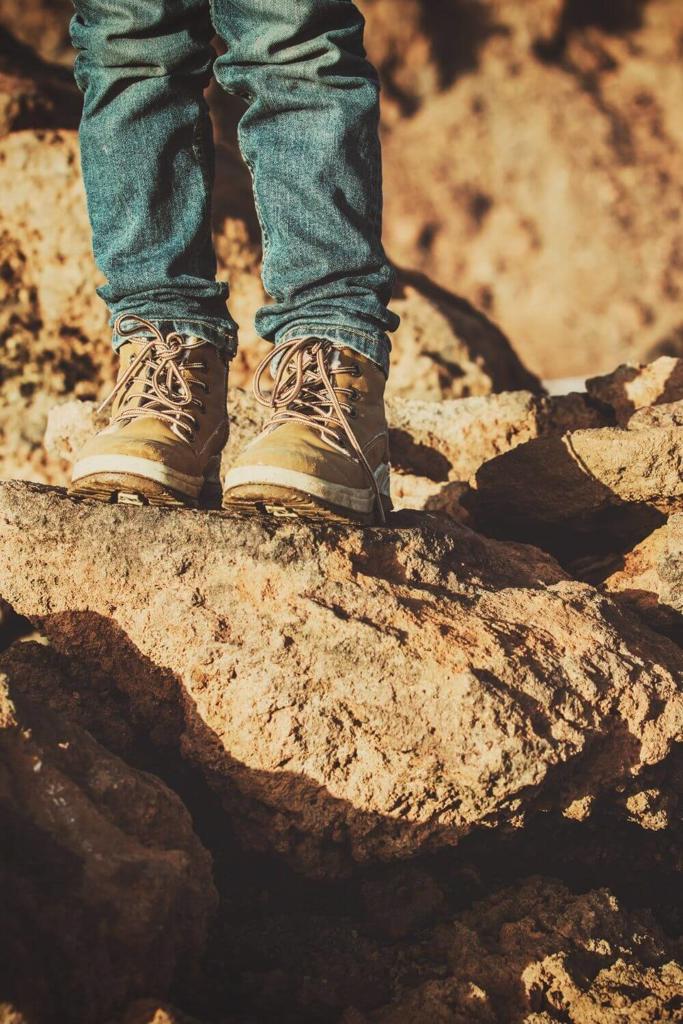 Ireland clothing souvenirs
While I have a post about the best Irish souvenirs to pick up during your visit to the Emerald Isle, the clothing ones are worth mentioning here.
Aran jumpers are the most popular. These woollen jumpers (cardigans, hats, and scarves are also available) are associated with the fishermen of the Aran Islands and are some of the best woollen jumpers on the planet. Very warm and cosy, they make a lovely souvenir from your trip to Ireland. Just make sure you have enough space in your suitcase to bring it home.
Other woollen clothing are popular souvenirs and can be great gifts. Think hats, socks, scarves, and pashminas.
Donegal tweed is another popular Irish clothing souvenir. Whether it is a full suit or just some simple accessories, Donegal tweed is another Irish clothing that could make its way into your suitcase.
How to pack for Ireland – Top tips
When it comes to packing for Ireland, there are a few top tips you should remember.
Use packing cubes. Until I discovered these handy travel packing bags, our clothes would be all over the place in our luggage. Nowadays, they are organised and easy to find. And you can even organise everyone's outfits by day!
Roll, roll, roll. Rolling your clothes into your packing cubes or luggage can save a huge amount of space and can reduce the number of wrinkles (although not stop them completely). Try rolling if you've never done it before.
Mix everyone's clothes across your luggage. It is better not to have one suitcase per person. What happens if one piece of luggage is lost by your airline? That's right, one person will be without clothing. Instead, mix everyone's clothing across all your bags so that even if one suitcase goes missing, everyone will have at least an outfit or two until the lost suitcase turns up.
Put all your toiletries in a plastic bag. This will protect clothing and other items in the event something spills in transit. No one wants to arrive in Ireland with clothes covered in shower gel.
Final thoughts on what to wear in Ireland
I hope this has given you an idea of what people wear in Ireland and what to bring yourself. The main thing to remember is waterproof jackets/coats and footwear, and layers. For families, bring extra outfits for the kids. Try to keep things to a minimum as best you can, and use laundry where possible to refresh your clothing.
Frequently Asked Questions about what to wear in Ireland
Read more about visiting Ireland:
Travel Around Ireland is a participant in the Amazon Services LLC Associates Program, an affiliate advertising program designed to provide a means for sites to earn advertising fees by advertising and linking to amazon.com, amazon.co.uk, amazon.ca. Amazon and the Amazon logo are trademarks of Amazon.com, Inc. or its affiliates. To learn more about affiliate links, read my Disclosure Policy here.