Looking for the best Irish names for boys?
Whether you simply have an interest in Irish male names or are expecting a baby and are looking for ideas for Irish boy's names, then you've come to the right place. In this guide, you'll find some of the most popular and best Irish names for boys to give you ideas or to fuel your interest.
There are some Irish names for boys that you will have heard of and perhaps some you might not have. All of the names that have made this list are often the most popular Irish boys names year after year. Shout any of these names on a crowded street on the Emerald Isle and you are sure to find a few heads turning.
And many of these names can be found outside of Ireland as well. They are growing in popularity as parents-to-be search for names for their baby boys as a nod to Irish heritage or because they like Gaelic Irish boy names. So, without further ado let's take a look at the top Irish names for boys with a mention for the most popular Irish name for a boy in 2021.
A guide to the best Irish boys names
In 2021, the most popular Irish name for a boy was Connor. Pronounced Con-r, this is an Irish boys name that comes from Ireland's history and legends. Conchobhar (Conor) MacNessa was the king of Ulster who is reported to have been born on the same day as Christ. He was the uncle of the great Irish warrior Cuchulainn, and Connor and its other form Conor, are one of the most popular Irish names for boys year on year.
But there are other popular Irish names for boys on this list that you might have heard or are interested in. Some are the most common Irish names for boys, and one or two are less common, although still popular.
Aidan
Coming from the Irish word aedan meaning "fire", Aidan and its different forms of Aodhan, Aiden, and rarely, Ayden mean "little fire". Pronounced Aid-en, this is a popular Irish name for boys beginning with A. Some forms can be pronounced Aid-on depending on whether there is the last O instead of the last A, or the part of the Emerald Isle the person is from. The name became popular when a monk, St Aidan of Iona took the name in the 7th century. St Aidan founded the famous monastery on the island of Lindisfarne which he used as a base to evangelise the North of England.
If you like Aidan, you might also like discovering more Irish names for boys beginning with A.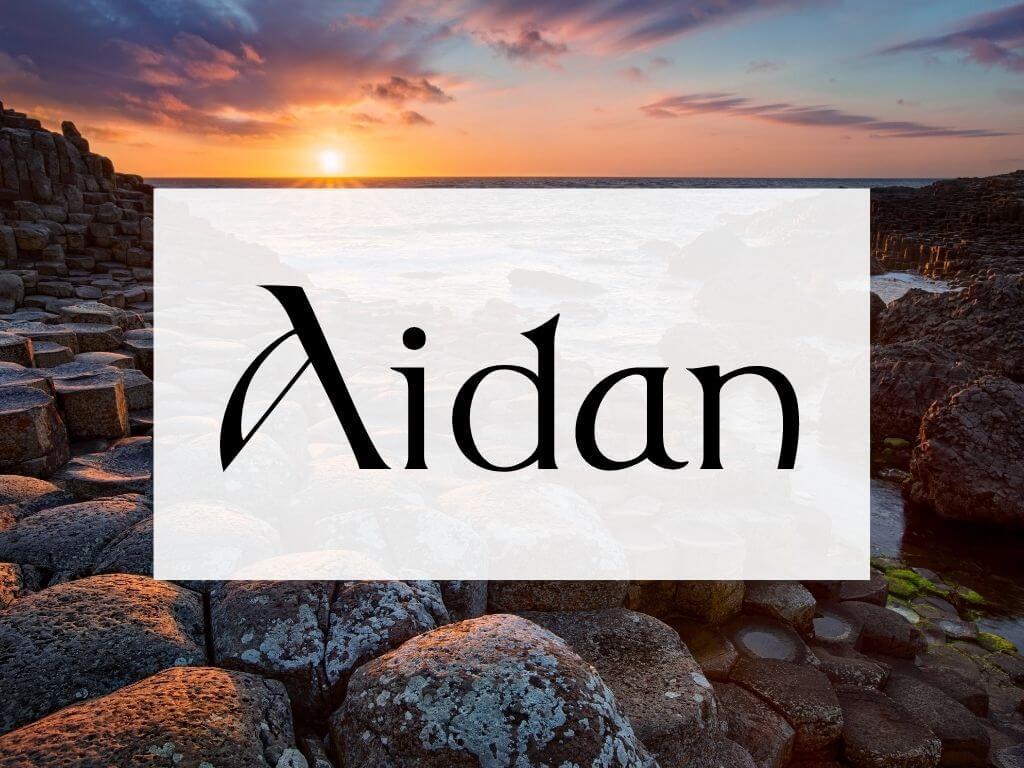 Patrick
Shout Patrick, or its Irish version Paddy, in a crowded pub in Ireland and you will turn quite a few heads. Patrick, Paddy or Padraig are all versions of the name which is also the name of the Patron Saint of Ireland. Patrick is pronounced Pat-rick while Paddy is Pad-y and Padraig is Paa-drig or sometimes Paa-rig without the d pronounced. The name Patrick comes from the Latin word patricius meaning "nobly born". Patrick is one of the top Irish names for boys and there's even a day dedicated to Patrick, St Patrick's Day!
Liam
Liam is the Irish shortened version of William and also comes from the Irish name Uilliam meaning "helmet of will" which was derived from the Old Germanic name Willahelm. It was introduced to the Emerald Isle after the Norman Conquest of Ireland in the 12th century and since then, Liam is one of the common Irish first names for boys. Pronounced Li-am, it means "strong-willed warrior and protector".
Cillian
One of the top Irish names for boys is Cillian. Coming from the Irish word cille meaning "associated with the church", this Irish boys name has a long history. St Cillian left Ireland in the mid-7th century to carry out missionary work in Germany where he became the Bishop of Wurzburg after converting the local duke to Christianity. He was later killed by the duke when he invalidated the duke's marriage to his brother's widow. Pronounced Kill-ee-un or Kill-ee-an, it has other forms such as Killian, Keelan and Cillín. It means "of the church" and also "war strife". In recent years this has been in the top 10 Irish names for boys.
If you like Cillian you might be interested in discovering more Irish boys names beginning with C.
Tadhg
As one of the more unique Irish names for boys, Tadhg is one that can cause trouble with its pronunciation outside of the Emerald Isle. Pronounced Ta-gue or more commonly Tie-g, like Tiger without the r, other forms include Tadg and Taig. In Irish it means "poet or philosopher" and was very common in Ireland throughout early and medieval Ireland and has enjoyed a revival in recent years. Several princes and ancient kings of Ireland were called Tadhg and the name was so common it was used to represent everyday men like Paddy or Mick would be later, like the term "average Joe".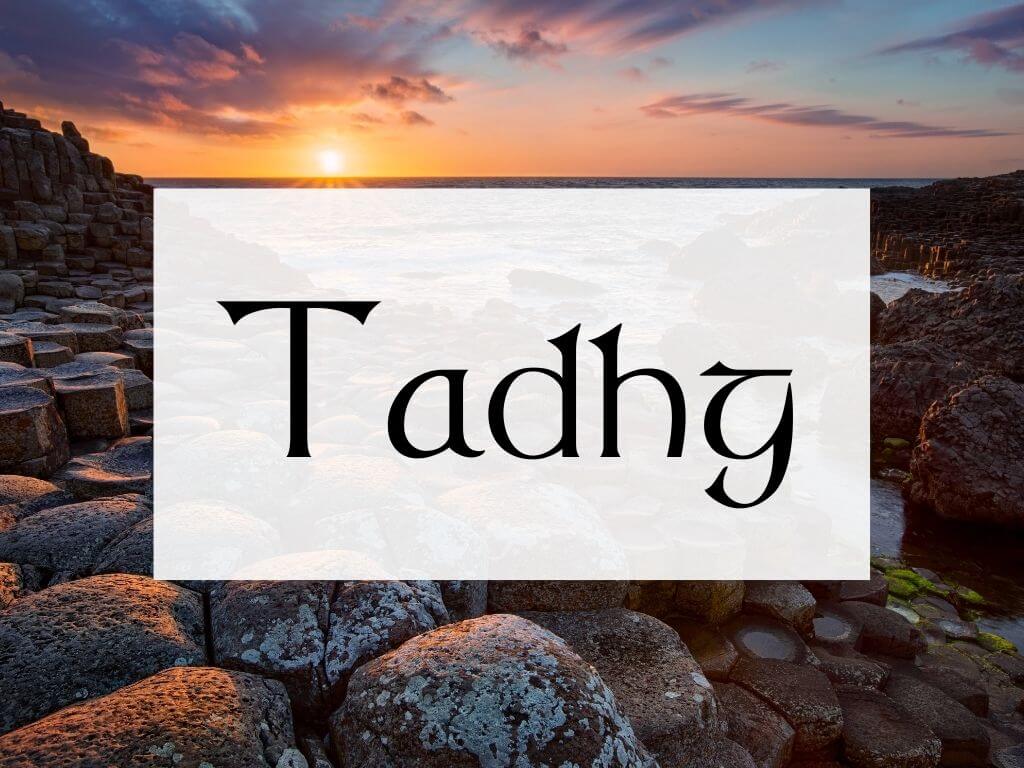 Oisín
One of the best Irish Celtic boy names is Oisín, who was the mythological son of Fionn MacCumhaill, legendary warrior of the Fianna. He was considered the greatest poet of Ireland and Oisin means "young deer" coming from the fact that his mother was transformed into a deer. It is pronounced U-sheen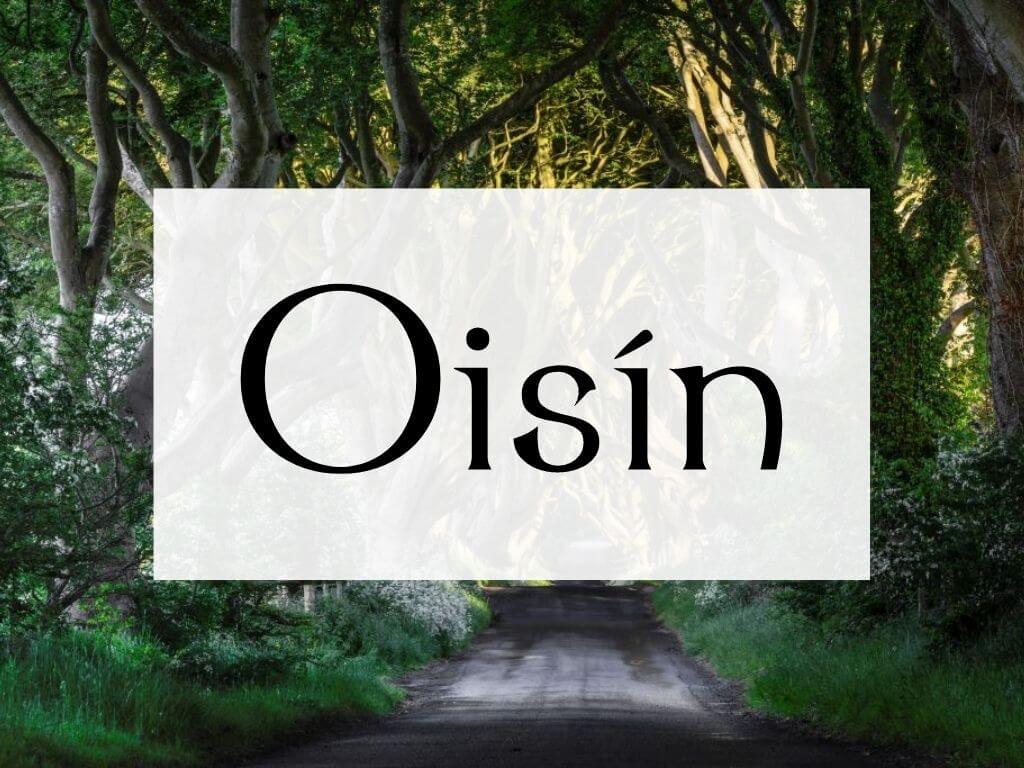 Ciarán
Coming from the Irish word ciar meaning "dark", the Irish boys name Ciarán means "dark little one". Pronounced Keer-awn, it has another form of Kieran, pronounced the same way or like Keer-in. This is one of the classic Irish boy names thanks to the fact that at least 26 saints have had the same name. The most notable was St Ciaran of Clonmacnoise in County Offaly who lived during the 6th century. The son of a carpenter he is credited with establishing Clonmacnoise, one of the greatest spiritual and learning centres that thrived until the 16th century.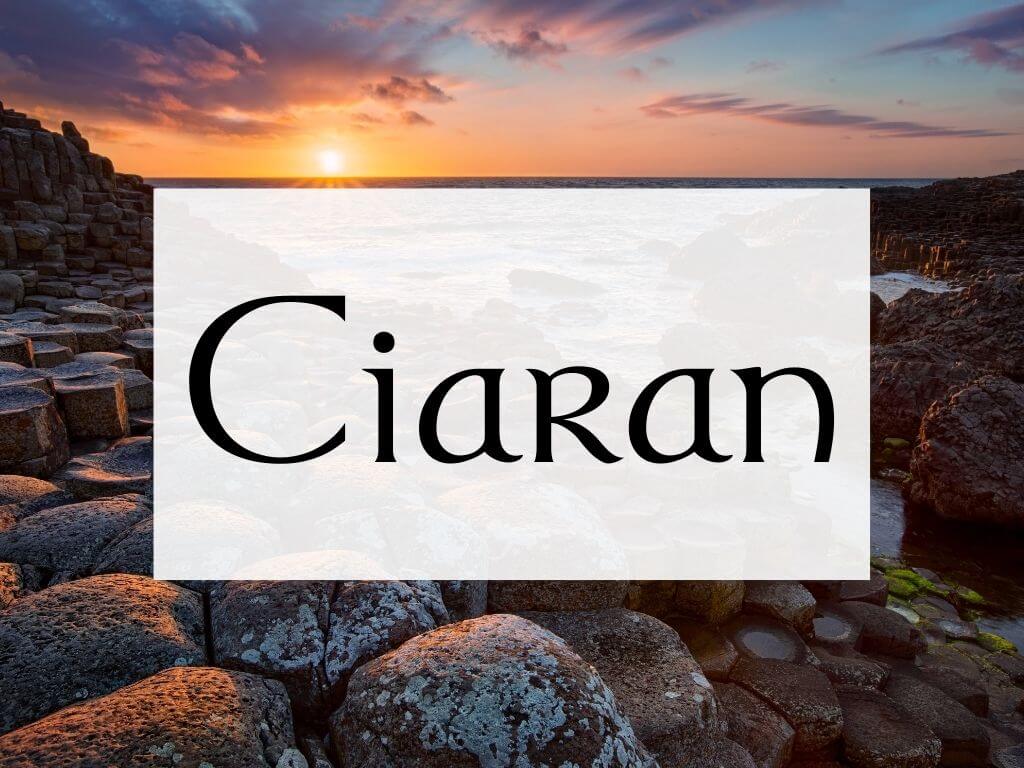 Seán
Sean is the Irish form of John and means "God's gracious gift". This Irish boys name is extremely popular on the Emerald Isle and is pronounced Sh-awn. Other forms of the name include Shawn, Shaun and Shane. This was an Irish boys name that was popular outside of Ireland but its popularity is falling outside of Ireland in recent years.
Daragh
With other forms such as Darragh, Dara and Daire, this Irish boys name come from daire meaning "oak" but is can also mean"fruitful or fertile". It is pronounced Da-rah. It has been used for girls as well making it a unisex name, with the female version typically being Daire and Dara. This name also has roots in Irish mythology. It is said that the Brown Bull of Cooley was owned by a Daire MacFiachna who refused to sell it to Queen Maebh. This was said to be partly the reason for the fight between the provinces of Ulster and Connaught.
Cormac
Pronounced Cor-mack, this name has other forms such as Cormack and more commonly Cormick. From the old Irish corbmac meaning "son of the charioteer," it can also mean "raven". Cormac MacAirt was probably one of the most famous ancient high kings of Ireland, so the name has a long history. He was the ruler of tara (the seat of the high kings of Ireland) for over forty years and was said to rule with wisdom, truth and generosity. Legends say he has a golden cup, given to him by the sea-god Manannan Mac Lir. If three lies were ever spoken over it, it would break in three, while three truths would make it whole again. It is said Cormac used the cup during his kingship to discover the truths and lies of his subjects. But, the cup disappeared upon his death.
Final thoughts on the top Irish names for boys
So, there you have it. Our top 10 most popular and best Irish names for boys. There are others that could have been included in place of some on this list, but these are among the most popular Irish boy names on the Emerald Isle. Do you know anyone called any of these names?
Find some more ideas for Irish names here: