Before visiting a city it's important to know whether it's worth a trip. If you are planning a trip to the Emerald Isle, you have probably asked yourself "Is Belfast worth visiting?". Discover why you should add Belfast to your itinerary with this guest post from a local.
Is Belfast worth visiting?
It's a completely normal question, and many people will wonder before booking a stay.
As a Belfast local, I am confident I can provide an answer to whether Belfast is worth visiting or not.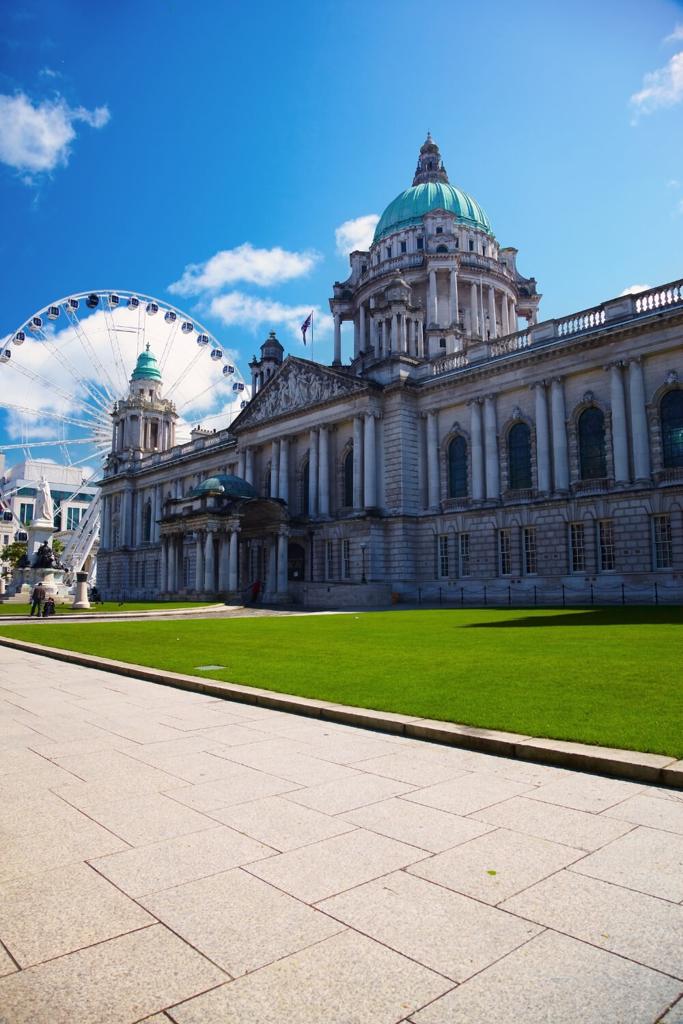 To summarise this article in one sentence, Belfast is worth a visit in my opinion. It likely won't be the best place you visit in your life, but it will definitely make for a good trip.
There are plenty of fun and unique things to do in Belfast, the city has such a deep history after all.
If nothing else, Belfast is known to be one of the best nights out in the UK and Ireland.
Nonetheless, Belfast is worth visiting. There is something to do for everyone, kids included, and it is small enough to be explored in a weekend city break.
10 Best Things To Do In Belfast
Now knowing that Belfast is indeed worth visiting, you may be wondering what there is to do in the Northern Irish capital. The answer depends on what you are interested in. But here are 10 of the best things you can do while on a trip to Belfast.
Visit Titanic Belfast
Belfast was where the Titanic was built before it sailed to Southampton prior to the infamous uncompleted journey to the US. Titanic Belfast is a museum showcasing the history of Belfast and the Titanic, along with actual items found in the shipwreck. It's definitely a must-do in Belfast.
Kiss the Salmon of Knowledge
Also known as "The Big Fish", the Salmon of Knowledge is a mosaic fish made of tiles that depict Belfast's history (pictured). A local legend is that if you kiss the salmon, you will inherit its knowledge. Or, you can just take pictures. It is one of the most Instagrammable places in Northern Ireland too.
Take a Sightseeing Bus Tour
Like most cities, Belfast has its own hop-on hop-off bus tour. It's definitely a good way to see what Belfast has to offer, as well as learn a little bit about the city's history. Particularly the Troubles, which the tours focus heavily on, as most of Belfast's landmarks are a result of the troubles in one way or another.
Discover more about the Troubles and the difference between Ireland and Northern Ireland.
Walk through Botanic Gardens
The Botanic Gardens in Belfast are located right beside Queens University, a very famous building in Belfast, and the gardens are beautiful too. Also located within the Botanic Gardens is the Ulster Museum, another good thing to do in Belfast. It's also completely free of charge.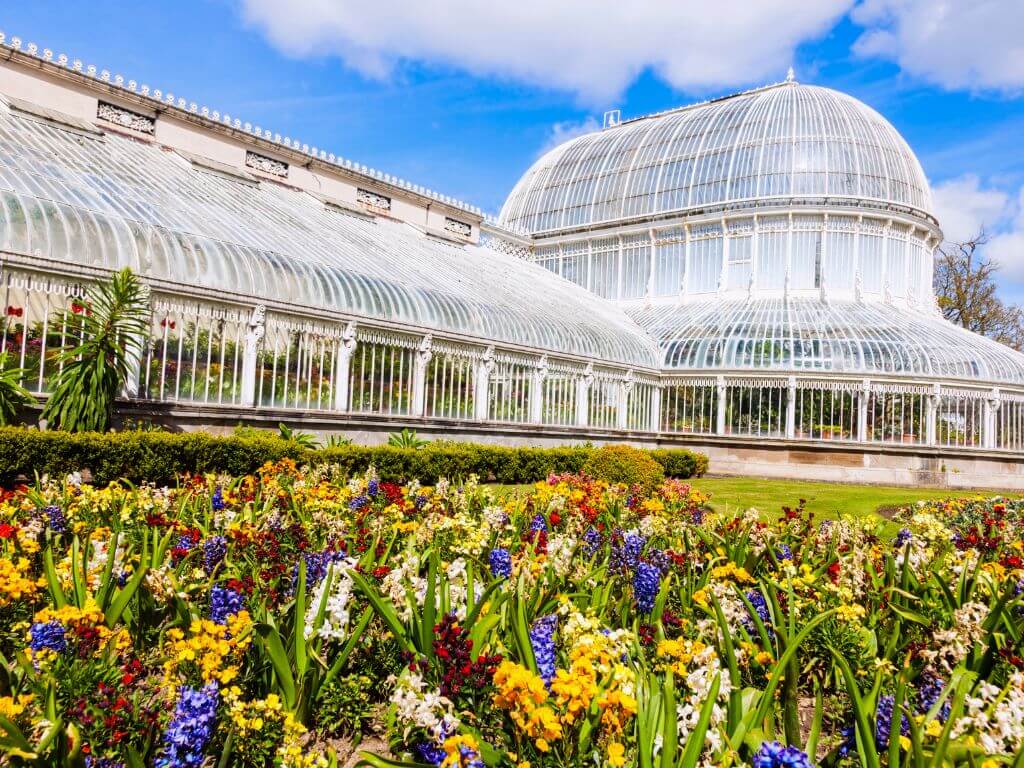 Explore Belfast City Hall
Belfast City Hall is also free to explore. It's a beautiful building in the heart of Belfast, both inside and out, and you are free to walk around it on most days. It's also where the Christmas Markets are at Christmas in Belfast, so as you can imagine, it's right in the heart of the city, so you have plenty of options to shop, which leads nicely onto the next point…
Shop at Victoria Square and Castle Court
Belfast is home to 2 shopping centres, both of which are right beside each other. Belfast is pretty small if you couldn't tell already. With a combined 110+ shops, you are guaranteed to find something you want to buy! You truly can shop 'til you drop.
Take a tour of Crumlin Road Gaol
The Crumlin Road Gaol is a former prison located in Belfast, Northern Ireland. It was in operation from 1846 to 1996 and is now open to the public as a museum and event venue. Visitors can take guided tours of the prison, which offer a unique insight into the history of the facility and the lives of the prisoners who were held there.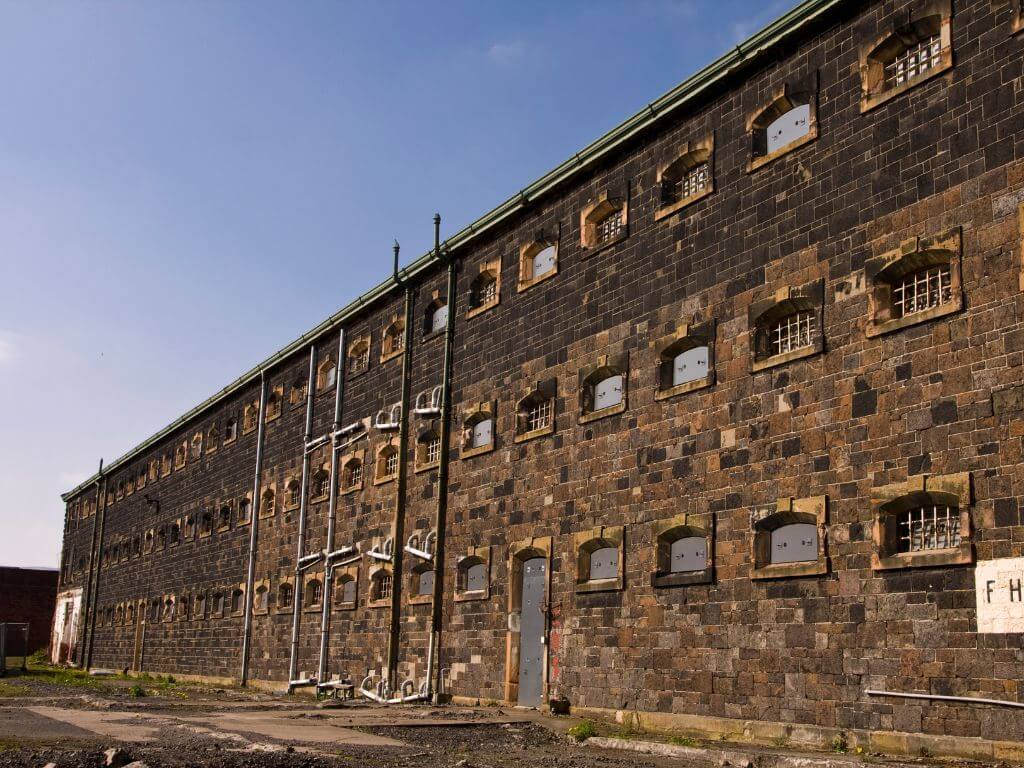 Go on a Game of Thrones or Line of Duty Tour
Belfast has numerous famous filming locations throughout the city which have been used in Game of Thrones and Line of Duty. Game of Thrones tours will take you all across NI as a lot of the show was filmed along the Causeway Coast. Again, this leads nicely into number 9…
Head north and visit the Causeway Coast
The north coast of the island of Ireland is home to lots of extraordinary spots. Some of the best in Northern Ireland, for sure. From the Giant's Causeway and Carrick-a-rede Rope Bridge to the Dark Hedges and Dunluce Castle, the Causeway Coast has a little bit of everything and it's clear to see why it is a UNESCO World Heritage Site.
Read this 7-day Causeway Coast and Wild Atlantic Way itinerary to start planning your trip to Ireland.
Have a beer at Crown Bar
One of the most picturesque bars in Belfast is Crown Bar. It could be described as the Belfast equivalent of Temple Bar in Dublin. Crown Bar was built in 1885 and has been carefully restored to retain its original charm. It is known for its elaborate woodwork, stained glass windows, and cosy snugs where visitors can relax and enjoy a drink.
What Is Belfast Known For?
Belfast is the capital and largest city of Northern Ireland, located on the island of Ireland. It is known for its rich history, cultural attractions, and nights out.
One of the things that Belfast is known for is its maritime history. The city was once a major shipbuilding centre, and it is home to the famous Titanic Belfast Museum, as mentioned before. Belfast is also home to the HMS Caroline, a World War 1-era naval vessel that has been preserved as a museum.
Another thing that Belfast is known for is its political history. The city was at the centre of the conflict known as the Troubles, a period of sectarian violence and political conflict in Northern Ireland. The Belfast Murals, which depict scenes from the city's political history, are a popular tourist attraction. Today, Belfast is a thriving city with a vibrant arts and culture scene, and it is known for its many galleries, theatres, and music venues.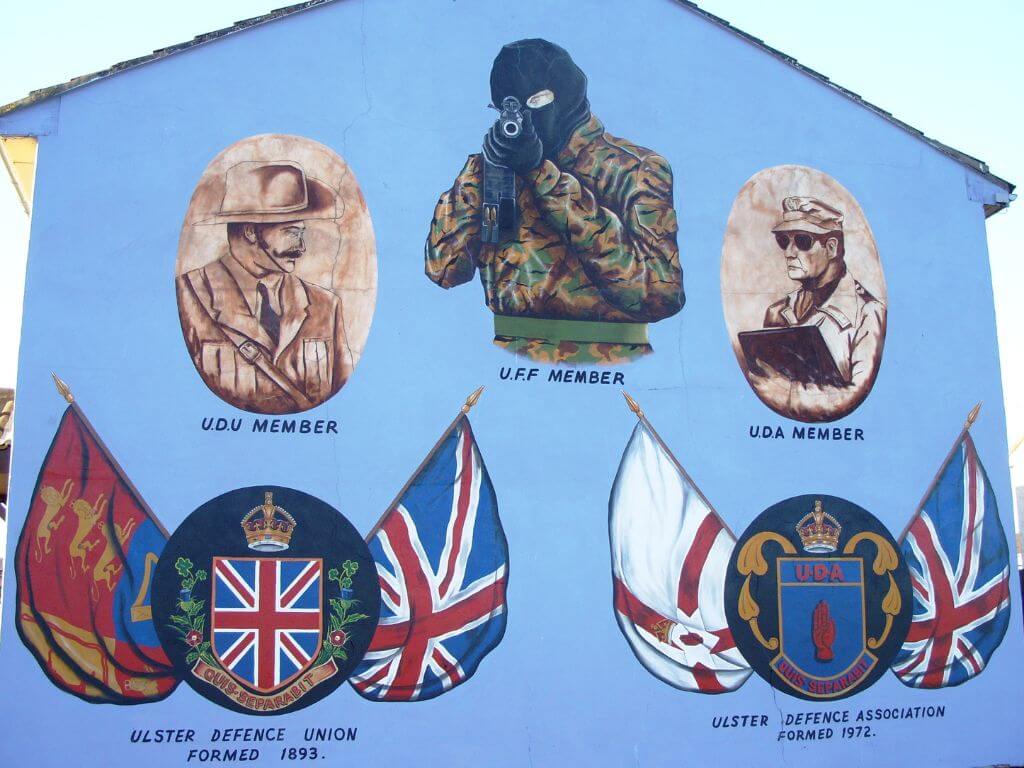 Is Belfast Worth Visiting: FAQ
Below are a number of questions related to "Is Belfast worth visiting?" along with their answers.
To conclude, Belfast is worth visiting for a few days, for sure. It is a good city break and offers lots of things to do such as the Titanic Museum and Crumlin Road Gaol. A city filled with history and a city waiting to be explored, Belfast. So, if you are interested in booking a trip; do it. You won't regret it and you are guaranteed to have a good time while in Belfast.
Read more Ireland guides here: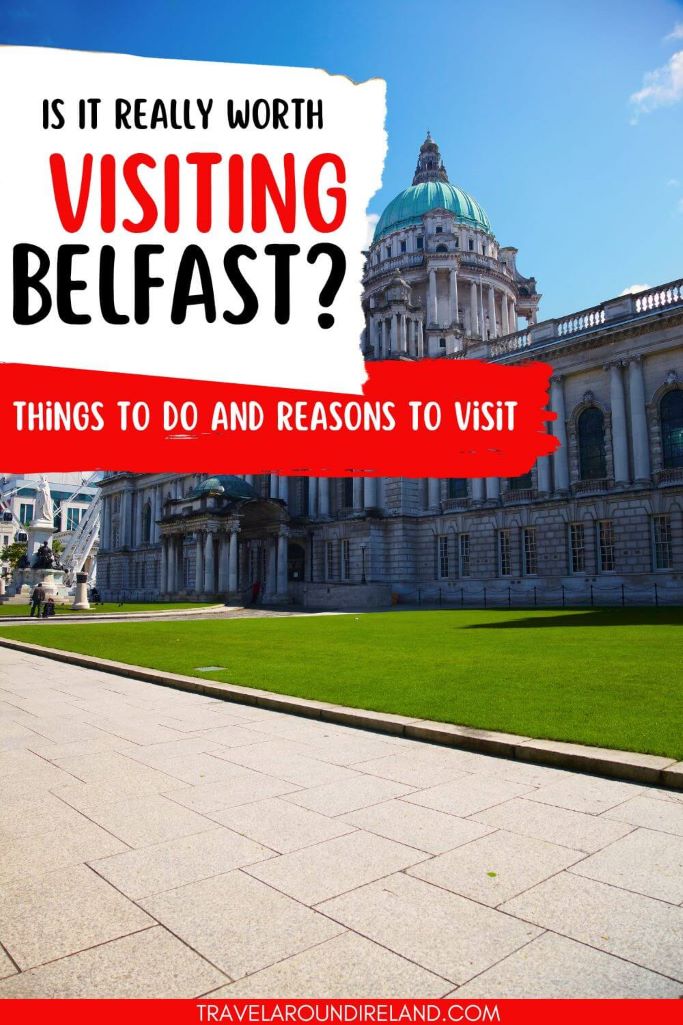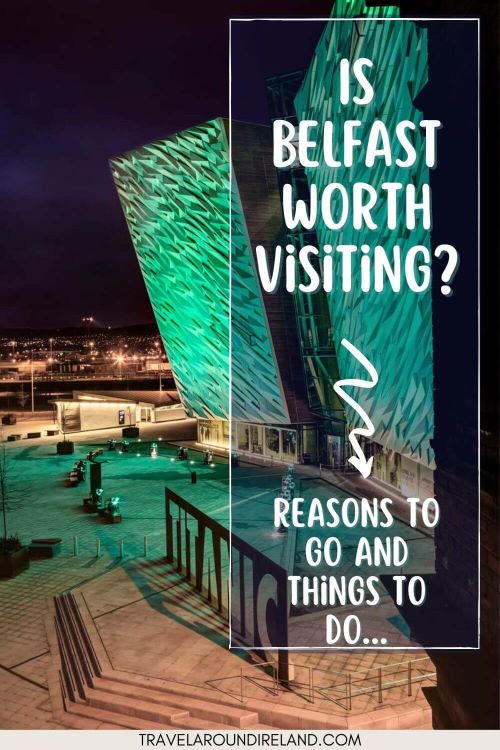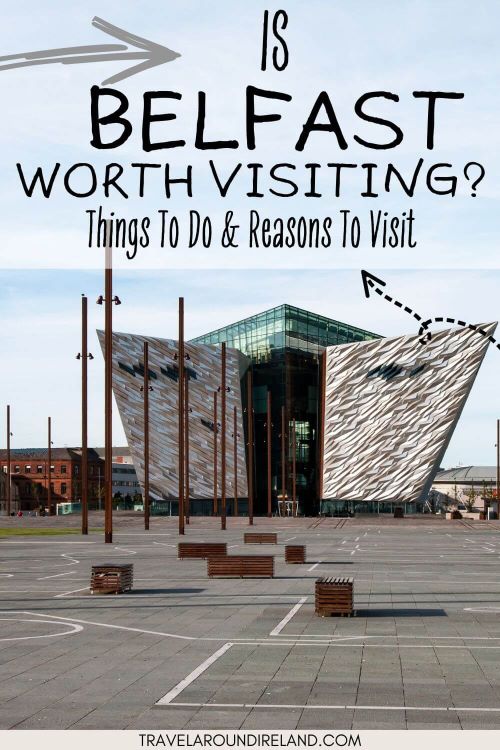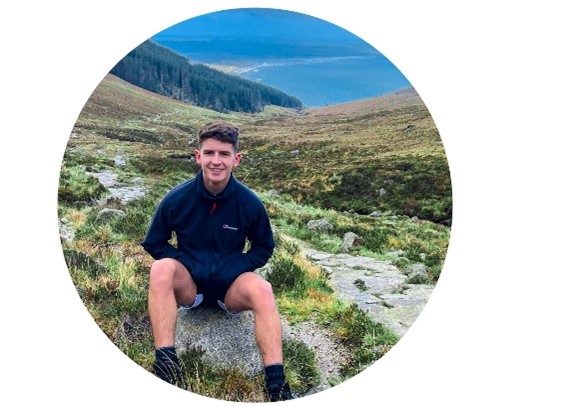 This post was written by Josh Band from A Backpacker's World. Josh is a Belfast local and knows exactly what it's like to explore the city. Josh likes to write about backpacking and budget travel, who doesn't want to see the world for cheap?!