Now that you've planned your trip to Ireland, why not add a festival to your list of things to do while you're on the Emerald Isle? There are a host of events in Ireland to suit everyone, the trouble is picking just one or two. Discover the best festivals in Ireland with our top picks including traditional Irish festivals, the best summer festivals in Ireland and more.
Discover Ireland in a year through its festivals
One of the most unique ways of discovering Ireland and its culture and history is through the best Irish festivals. Throughout the year, towns and cities across the island host events including traditional festivals in Ireland. So, whether you want to immerse yourself in an Irish fest, catch a Dublin festival, or catch one of the many music festivals Ireland has to offer, you won't be short of ideas for adding a festival event onto your Ireland itinerary.
Top tip: If you hear anyone referring to "trad festivals in Ireland" it is local speak for "traditional festivals". Trad = traditional.
January
Originally a small, niche festival started in 2006, this Dublin music festival which showcases
the cream of both Irish and international trad and folk artists while also providing a stage to promote the next generation of Irish musicianship

TradFest
is now one of the biggest Irish Celtic music festivals it is also an Irish folk festival. Venues include Kilmainham Gaol, City Hall, Dublin Castle and smaller venues across the city hosting artists big and small. Alongside the music, you will also find events such as a Whiskey Trail, an Irish Food Trail and family workshops.
Held in the Harbour Bar in Bray, this annual Trad and Folk Music Festival is a revival of an old tradition Paul O'Toole Senior pioneered years ago. With short winter nights, banjos were played over steaming hot mugs of Bovril, and so began a music festival.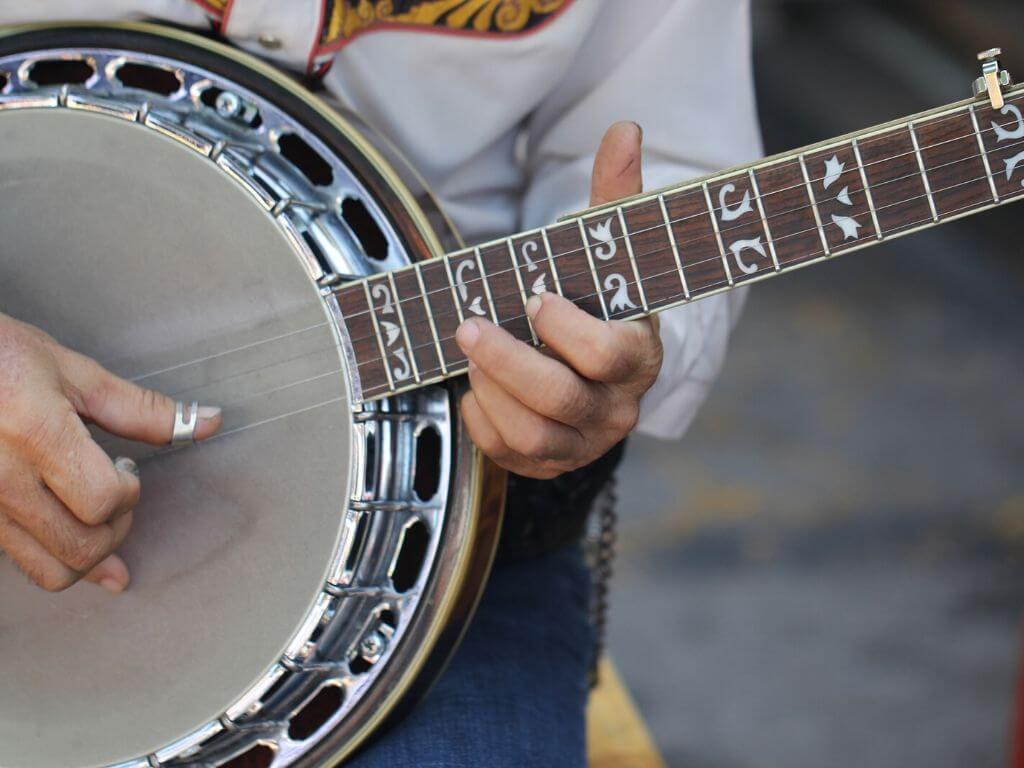 February
Typically held between the end of February and the beginning of March, the Dublin International Film Festival is one of the premier film festivals in Ireland. Revived in 2003, this film festival has grown year on year and features films from both Ireland and around the world, in short format and feature film length. The festival also plays host the Volta Awards (films awards).
Although not typically recognised as a festival, this international rugby tournament brings a festival-like atmosphere to Dublin and the Aviva Stadium (formerly known as Lansdowne Road). On various Saturdays and Sundays in the months of February and March, Ireland play host to teams from Wales, England, Scotland, France and Italy in a tournament that is one of the top sporting highlights on the Ireland sports calendar. Much of the nation watches the matches and certainly partake in celebrations after an Irish win. The Six Nations weekends in Dublin are a great time to be in the city.
A unique Irish festival is TedFest, a festival that pay homage to the TV programme, Father Ted. Held on Inishmore off the coast of Galway, this Father Ted fan convention has taken place since 2007 and sees fans of the show descend on the island. Father Ted was set on the fictional Craggy island and Inishmore is now the setting for TedFest. Fans dress up as nuns, priests, Elvis' and you might even spot a Mrs Doyle or two. "Cuppa tea father?".
March
If you are looking for the ultimate in festivals of Ireland, none can beat the St Patrick's Day festivals held in Dublin and across the country. Of all the Ireland celebrations, the biggest occur on the 17th of March when we celebrate the feast day of our patron saint, St Patrick. Towns and cities alike come alive with parades, events and more. In Dublin, the celebrations now extend over 5 days culminating with the traditional St Patrick's Day Parade through Dublin City Centre from Parnell Square on the northside to Kevin Street on the southside.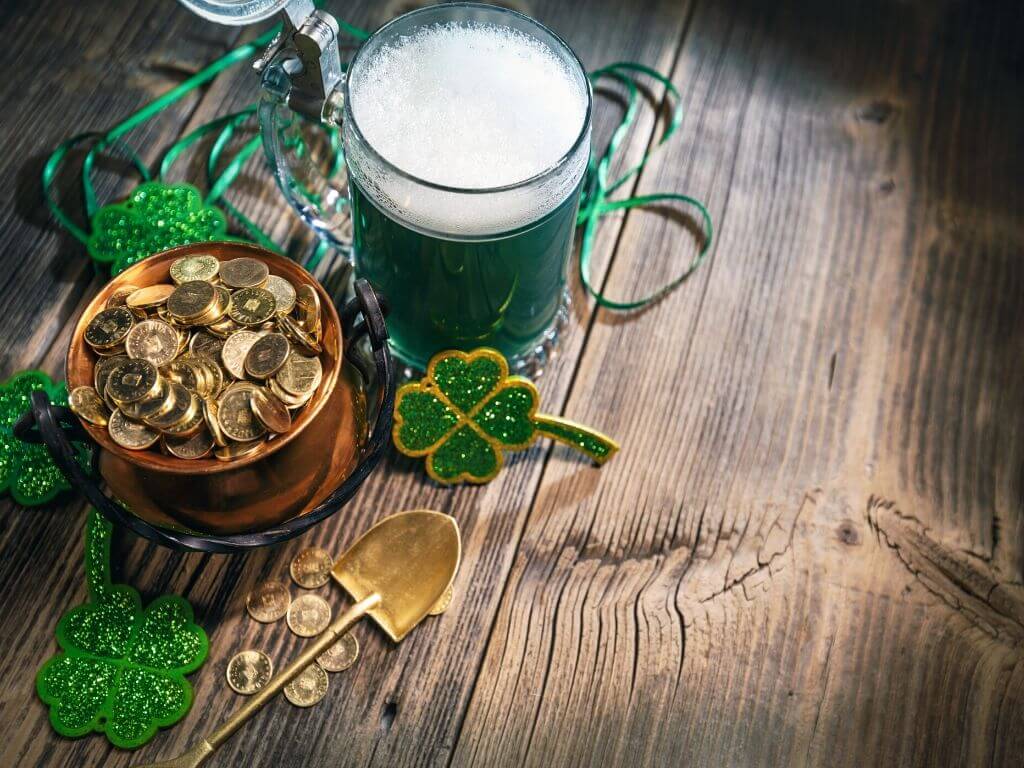 If you are interested in literary festivals, Ireland has a few to offer and one which takes place in March is the Mountains to Sea Book Festival in Dun Laoghaire. This festival was established in 2009 with the aim to celebrate writers and the art of writing in the company of readers of all ages.
April
For the foodies out there, food festivals in Ireland are aplenty and one held over a weekend in April is the West Waterford Festival of Food, since 2008. The festival showcases the region's food and plays host to top chefs, market stalls, cooking demonstrations, dining experiences and culminates with the Festival Market on Sunday. It's a very family-friendly festival which welcomes children with a full children's programme of fun events, games and learning opportunities.
Held on Easter Monday every year, another great event on the Ireland sporting calendar is the Irish Grand National Horse race. The biggest event of the annual horse racing festival held at Fairyhouse racecourse in County Meath, the 2020 race will be the 150th running of the Irish Grand National.
World Irish Dancing Championships, Dublin and other national and global locations – https://www.clrg.ie/index.php/en/
Another event held during Easter week is the top Irish dance festival, the World Irish Dancing Championships. Attracting over 5000 competitors, this festival attracts dancers from around the world in what has been dubbed the "Olympics of Irish Dance". As well as being held in Ireland, the World Irish Dancing Championships have also taken place across the globe in locations such as Canada, the USA and Scotland. 2020 will be the 50th anniversary of the start of the Championships.
May
The Cork Choral Festival is held annually and welcomes choirs from around the world. Approximately 5000 choristers take part in galas and concerts. The event is held in the five days preceding the first Monday in May and often coincides with the early May Day Bank Holiday weekend. As well as concerts, competitions also take place and there are seminars and educational programmes aimed at both the novice and professionals. It is a music festival in Cork that brings the city alive.
Held between late May and early June, this internationally renowned comedy festival welcomes the cream of Irish stand up. Said to be the
The best little comedy festival in the world
by the Guardian, this Irish comedy festival has seen shows from the likes of Dara O'Briain, Ardal O'Hanlon (Father Dougal in Father Ted), Ed Byrne, Jimmy Carr, Bill Bailey and my favourite Irish comedian, Tommy Tiernan. This festival of 'craic' heralds the start of the summer festivals in Ireland and is a not-to-be-missed event if you are looking for some laughs.
This annual event held in Howth in north Dublin celebrates Irish seafood in this niche festival. You can discover what there is to do in Howth alongside food tasting and demonstrations and music entertainment too. Other events on the programme include hikes on Howth Head, trips around Ireland's Eye and more, bringing this little fishing town alive during a weekend in May.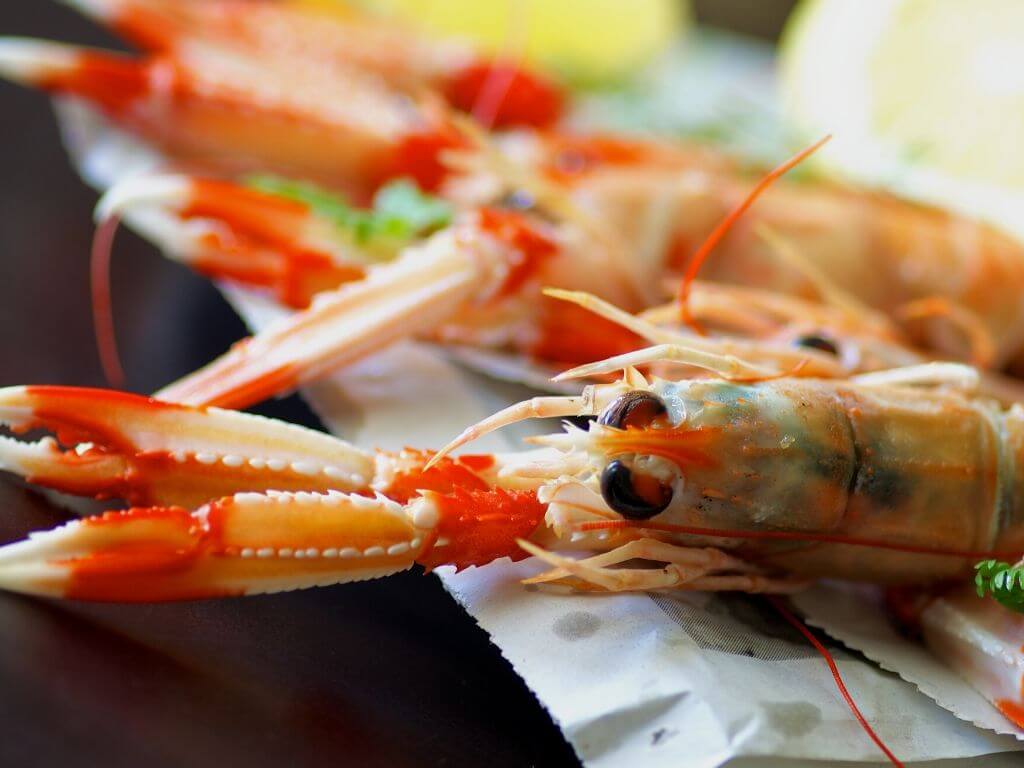 Another annual food festival is the Burren Slow Food Festival, held in County Clare. Slow Food is a global, grassroots movement that links the pleasure of food with community and environment. It's a great foodie weekend in which you can learn about cooking through talks and demonstrations, chat with local producers and taste wonderful samples of various dishes. Alongside these, there are market stalls, pop-up cafes and food events such as a banquet on Saturday night and a family buffet on Sunday.
This annual event, held in May, is an Irish Celtic festival held on the Hill of Uisneach. The Uisneach Fire Festivals is a day-long celebration that brings back to life ancient pagan ceremonies. As well as music, craft and artisan foods, you will also find holistic healing, guided heritage walks and re-enactments, and dusk at the festival sees a unique fire parade, the centrepiece of which is a huge fire.
The largest garden festival in Ireland takes place typically at the end of May and beginning of June celebrates all things horticultural in the Phoenix Park in Dublin. Based on similar shows such as the RHS Chelsea Flower Show in the UK, the Bloom Festival is one of the Dublin summer festivals not-to-be-missed. There are numerous gardens and plant displays. As well as the gardens, you will find catering options, entertainment and family fun.
An annual music festival held in Belvedere House and Gardens in Westmeath, it is Ireland's biggest electronic music. As well as headline acts, you'll find street artists, jugglers, fire breathers, magicians and more. There are also holistic healing workshops such as yoga, reiki and massage. Previous artists included Armand Van Helden with 2020 seeing the likes of Carl Cox and Eric Prydz headlining the acts.
This annual festival is Ireland's largest maritime festival, is extremely family-friendly and is free. There are over 100 events to choose from and kids of all ages will find something to delight them. From displays by the Defence Forces to kayaking, educational talks, vessel tours and music performances, there's lots to entertain families. Normally held in June, this event takes place to coincide with European Maritime Day.
June
When you think of a bluegrass festival, Ireland is probably not somewhere you would associate with it. But, as June sees many more music festivals in Ireland kicking off, you'll find a unique bluegrass festival being hosted in the little town of Westport in County Mayo. What started as a small festival in 2009, is now considered the best little festival in the West of Ireland and attracts artists and attendees from around the world. As well as the music gigs you'll find masterclasses and workshops. So, if bluegrass is your thing, make sure not to miss this festival in Ireland in June.
This annual multi-disciplinary festival uses the city as its backdrop and inspiration. Find artists from the world of theatre, dance, music, arts and food at this festival celebrating the longest day of the year. This 10-day long event ends on June 21st and is not to be missed if you are visiting Cork in June.
Commemoration and celebration of the Irish writer, James Joyce, this annual event takes place culminating on the 16th of June, the day his novel famous novel Ulysses was set in. It is a famous literary street carnival that is also celebrated around the world. Fans celebrate the day by visiting places in the book, dressing in the fashion of the period, eating food mentioned in the book and performing passages from it. There are readings, lectures, food stalls, walking tours and more during the festival which is held over 5 days ending on the 16th June.
This 10-day long celebration for the Irish LGBT+ community has been running since the 1970s but it an all-together very different event nowadays with music, art, film, workshops and a range of special events including the Pride Run and the Picnic in the Park, both held in the Phoenix Park. The final huge event is the Pride Parade which sees participants from across the country take part and floats, bands and more making the walk from Parnell Square to Merrion Square where the Pride Village is located.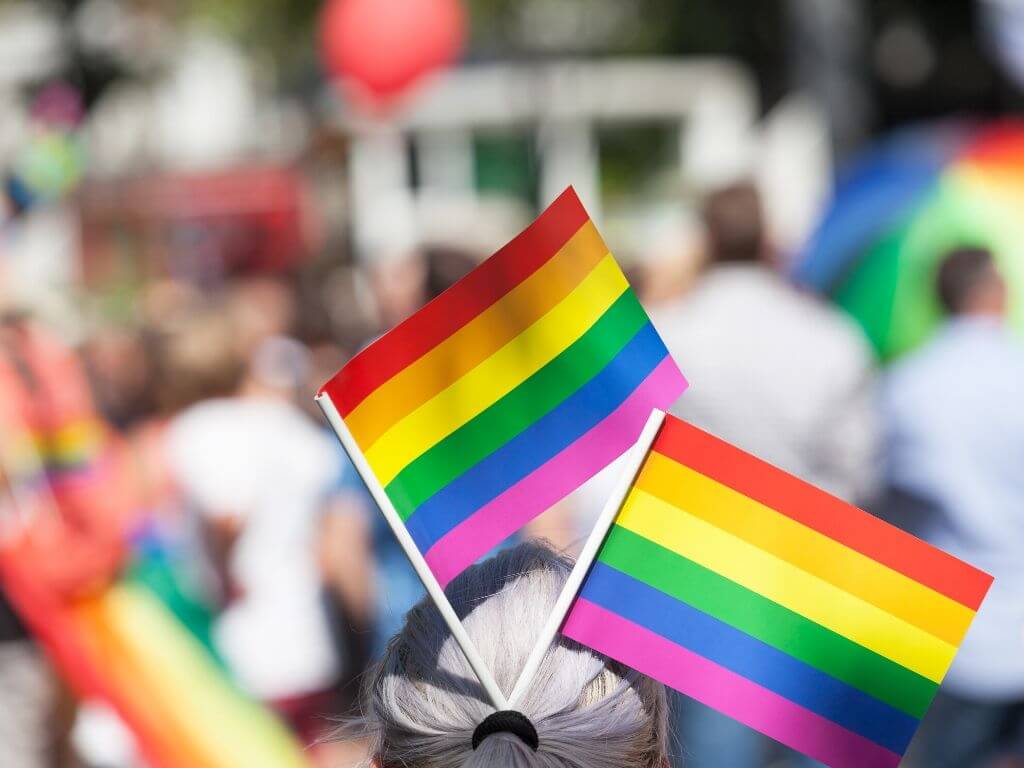 One of the best boutique music festivals in Ireland is Body & Soul, which takes place in Westmeath around the summer solstice. You'll find music, arts and craft, well-being workshops and stalls, food and drink stalls at this fantastic festival.
You are invited to enter a parallel world of spellbinding music and performance, immersive art installations, mind-expanding workshops, thought-provoking discussions, glittering woodland discos, soothing wood-fired hot tubs and unparalleled gastronomic experiences.

Body and Soul
This weekend-long event is a Glastonbury-style event with tickets including camping.
July
Of all the family-friendly festivals Ireland has to offer, one of the best is the Festival of Curiosity. This four-day event hosts a cultural feast of science, arts, design and technology for all ages, with kids being specially catered for. Various venues across the city of Dublin hosts events to feed to the curiosity of those who attend.
The Galway International Arts Festival is one of the biggest festivals in Ireland in July. Founded in 1978, this festival sees musicians, artists, actors, performers and more come together for an arts festival that takes place over two weeks. Artists from across the globe descend on Galway for gigs, visual arts display, comedy sets, dance and literary performances. If you are looking for an amazing arts festival in Ireland, the Galway Arts Festival is the one to attend.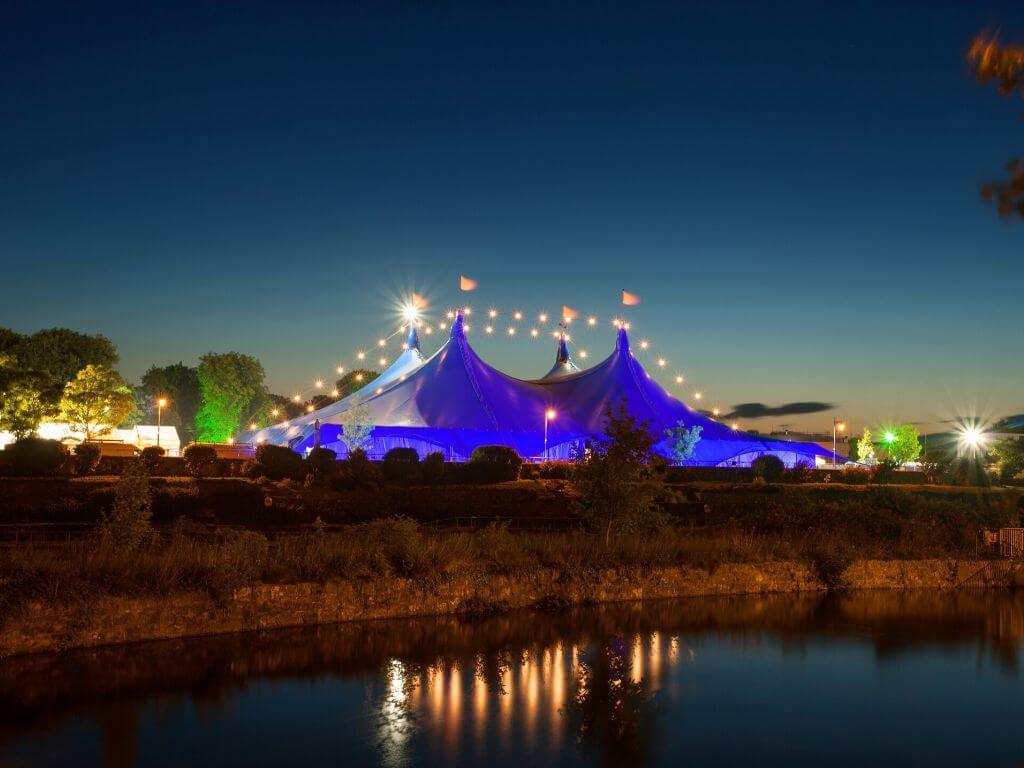 Also known as the Orange Day, or the Glorious Twelfth, The Twelfth is an Ulster protestant celebration held on the 12th of July every year. It is one of the biggest festivals in Northern Ireland and sees large parades march through the streets of cities across Northern Ireland. The date marks the 1690 victory of Protestant King William of Orange over Catholic King James II at the Battle of the Boyne outside of Drogheda in the Republic of Ireland. It is a contentious festival between Catholics and Protestants but is no doubt a huge festival time in Northern Ireland.
The Galway Film Fleadh is an international film festival held in the city as part of the arts festival. It is a platform for both international cinema in Ireland and an advocate for Irish films. As well as cinematic screenings across various venues throughout the city, the festival also sees awards taking place, masterclasses and more. If you are in Galway for the arts festival, it would be worth catching a film or two that are part of this film festival in Ireland.
This annual show jumping competition and festival takes place every August in the capital of the Republic of Ireland at the RDS. With International show jumping, national showjumping, showing and performance, it is an equestrian festival that welcomes competitors from across the globe.
August
Poc Fada is the Irish term for 'long puck' and the All-Ireland Poc Fada Championships is an annual event testing the skills of Irish hurling and camogie players. Competitors must puck a sliotar (ball) with a hurley (stick), by lifting, stroking or hitting the ball from the hand. Competitors play to the top of Carn Na Mhadaidh and continue back down to finish at Aghameen, the whole course measuring just over 5km, re-enacting a feat of the legend of Cuchulainn. It is a unique Irish festival and is one of the Irish August bank holiday festivals.
Fleadh Cheoil na hEireann, hosting town changes every year – https://fleadhcheoil.ie/
The Fleadh Cheoil is an Irish music festival, the finals of which take place every August after county and provisional competitions leading to the All-Ireland Fleadh. Traditional Irish musicians of all ages attend the Fleadh Cheoil, the world's largest annual celebration of Irish music, language, song and dance. If you are going to be in Ireland in August and want to enjoy some traditional Irish music, then a visit to the Fleadh Cheoil is worth it.
Killorglin Puck Fair, Kerry
One of Ireland's oldest festivals, the Killorglin Puck Fair takes place annually over three days in Killorglin, County Kerry. Each year people go into the mountains to catch a wild goat, which is 'crowned' by the Queen of the Puck as the "King Puck". After being kept in a cage for three days, it is lead back to the mountain and released. The fair has several markets taking place over the course of the fair, a parade, music shows, fireworks demonstrations and other shows giving it a very festival-like atmosphere. It is another unique Irish festival in August and there is even a statue of the King Puck in the town.
Taking place at the end of July and the beginning of August, this is one of the biggest sporting festivals in Ireland. It is a world-renowned seven-day festival in the summer with racing to delight all. One of the busiest days of the festival is Thursday which is Ladies Day. It also leads up to the August Bank Holiday weekend, meaning many people make a long weekend out of visiting the races.
When it comes to arts festivals, Ireland has a few to offer but one which is near the top of the list of must-visits is the Kilkenny Arts Festival, formerly known as Kilkenny Arts Week. This ten-day long festival includes theatre, dance, visual arts, music and literature, and is a showcase for Irish and international acts. Irish poet and playwright Seamus Heaney has given readings of his works at the festival. Acts and shows occur in many venues across the city including Kilkenny Castle, with on-street performances likely to occur as well as indoor ones. The festival is also celebrated with a large parade through the city centre.
September
The Lisdoonvarna Matchmaking Festival is the world's largest offline dating festival, taking place in County Clare near the Cliffs of Moher. It attracts around 80,000 people for the music, dancing and 'craic'. Ireland's most famous matchmaker is Willie Daly and it is said that if you meet someone via Willie you will be married within six months. Whether this happens or not, it is still a festival with lots of country music come nightfall, dancing and merriment to be enjoyed.
One of the biggest music events in Ireland in September is Electric Picnic. This annual arts and music festival, held in Stradbally Hall in County Laois, has been going on since 2004. It's been described as Ireland's version of Glastonbury and has seen the likes of Bjork, The Beastie Boys, Chemical Brothers and Sex Pistols as just some of the headline artists.
After many months of county and provincial competitions, the GAA All-Ireland Senior hurling and football finals take place in September in Croke Park in Dublin. This is the most important sporting date in Ireland where Irish sport is concerned. Fans from the opposing counties descend on the capital to see which team will lift the Sam Maguire Cup. The city becomes a colourful myriad of the teams colours. Not specifically a festival as such, but the atmosphere that arrives in the city is festival-like.
National Ploughing Championships, different town every year – https://www.npa.ie/
The National Ploughing Championships are an agricultural show, held every September, in which ploughing contests are held, with over 1500 exhibitors and attendee numbers of 280,000. As well as the ploughing contests, there is music and dancing, live entertainment, a craft village, fashion shows, cooking demonstrations and more. What started as a small inter-county ploughing contest between Wexford and Kildare in 1931 has now grown into a huge festival attracting visitors from all corners of the globe.
A Dublin arts festival not-to-be-missed in September is the Dublin Fringe. Open to both Irish and international performers, the Fringe has live entertainment as well as performances in dance, theatre, music, comedy and visual art.
The biggest evening event in the city's cultural calendar, the Belfast Culture Night, occurs before the Belfast Culture Day. Enjoy an evening of exploration, adventure and wonder around the city. There are lots of free family-friendly events including Brilliant Trails, Bus Cabarets and Circus workshops.
If you'd like to catch an oyster festival in Ireland, the one held in Galway each September is one to attend and is also the world's oldest oyster festival. Held towards the end of the first month of the oyster season, this festival started in 1954 as a way to attract more visitors to Galway. There are oyster opening championships, a masquerade gala, a seafood trial, a silent disco and numerous family-friendly events on the family day.
October
Of the Halloween festivals Ireland has to offer, the biggest and best one to visit has to be in Derry, Northern Ireland. This six-day event celebrates the ancient Celtic festival of Samhain, with Derry taking celebrations to the next level. As well as various events in the run up to Halloween, including workshops, tours and trails, a food village and spooky activities for kids, there is a huge carnival parade and fireworks display. It's the place to be to celebrate Halloween in Ireland.
Enjoy four days of deadly adventures as Dublin goes Gothic in preparation for Halloween. The Bram Stoker Festival celebrates the gothic, mysterious and supernatural in a festival packed with events, with family-friendly ones available and after dark fun for adults. Events include foodie tours, daring theatre performances, live music and more. Get your vampire on with one of the best festivals in Ireland in October not to miss if you're visiting Dublin.
The Cork Jazz Festival is Ireland's biggest jazz event, and this hugely popular music festival sees performances take place in various venues across the city. Hundreds of musicians and thousands of fans from across the globe arrive in the city to enjoy jazz at this festival that started in 1978. Non-jazz artists also play gigs and concerts at the festival with previous performers including Aslan, the Coronas and the Boomtown Rats.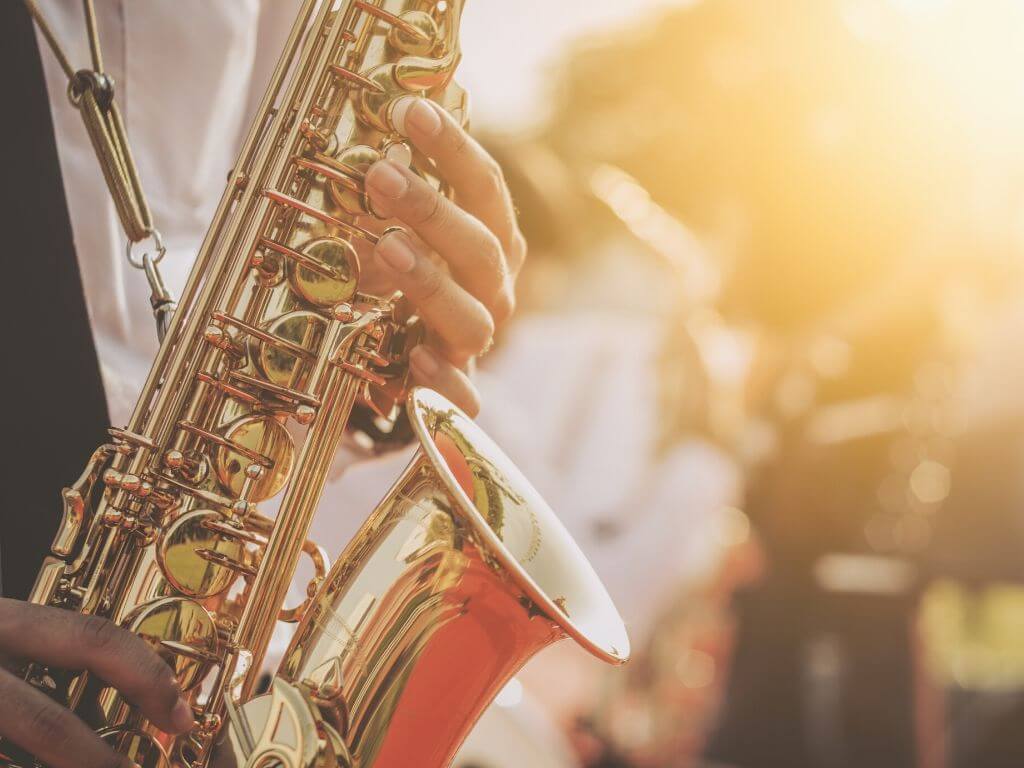 One of the city's longest-running international arts events is the Belfast International Arts Festival. This annual event covers theatre, dance, classical music and also includes works from literature and film. Previous performers have included Lawrence Olivier, Billy Connelly and Jimi Hendrix. Having started as a small festival in 1962, this arts festival has grown into a two-week event. This is a festival not to miss if you are visiting this Northern Ireland city in October.
November
One of the music festivals in Northern Ireland worth catching is the Sound of Belfast in November. This week-long event celebrates the city's musical heritage, with live gigs, talks, workshops and more.
The Mayo Dark Skies Festival takes place in early November, with three days of talks, workshops, walks and stargazing. Three towns in Mayo are involved: Newport, Mulranny and Ballycroy. There are plenty of family-friendly events and it is a lovely festival in Ireland in November to catch in County Mayo.
One of Europe's oldest film festivals is held in Cork in November. Inaugurated in 1964, the festival hosts a mixture of big-budget pictures, world cinema, independent films and documentaries and short films from across the globe. It is also a showcase for Irish cinema. Catch one of the screenings across the city during this ten-day long film festival.
December
A unique in Irish events at the end of November and beginning of December, this music festival sees performances in intimate venues throughout Ireland's Southwest coast.
Ring in the New Year in Dublin with a festival atmosphere, starting at the iconic Custom House. The festival kicks off with food and entertainment at George's Dock in the afternoon, followed by a family-fun matinee and a concert before the New Year is rung in with a spectacular fireworks display over the Custom House, which can be seen from the Dublin Mountains (where I've watched it from as a younger girl). On the 1st of January, continue the celebrations in the city with a New Year's Day concert in Temple Bar.
I hope I've shown you that when it comes to festivals in Ireland, you are spoiled for choice and there is something on each month somewhere in the country. Whether you are looking for a traditional music festival, an Irish Celtic festival or are even interested in finding some literary festivals in Ireland, you are bound to find what you are looking for on the Emerald Isle.
Irish summer festivals are aplenty if you are spending the season in Ireland and when it comes to July and August festivals, Ireland has many to choose from. But no matter the season, you will have a hard time deciding which of the best festivals in Ireland you will attend during your visit.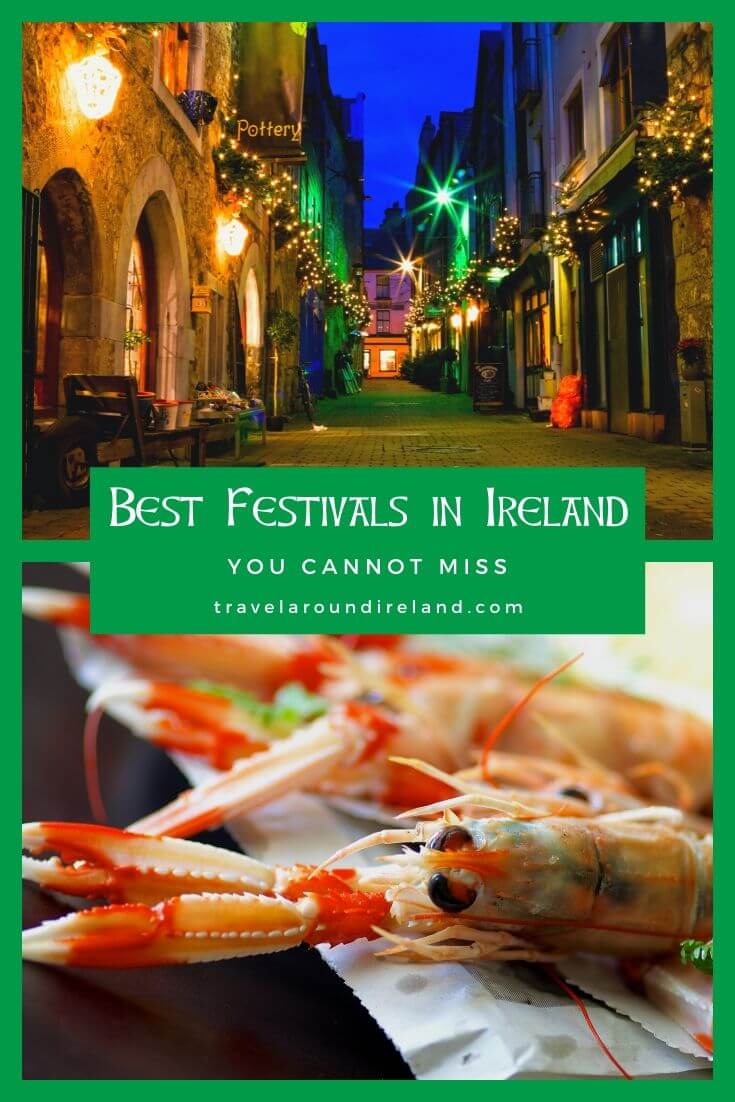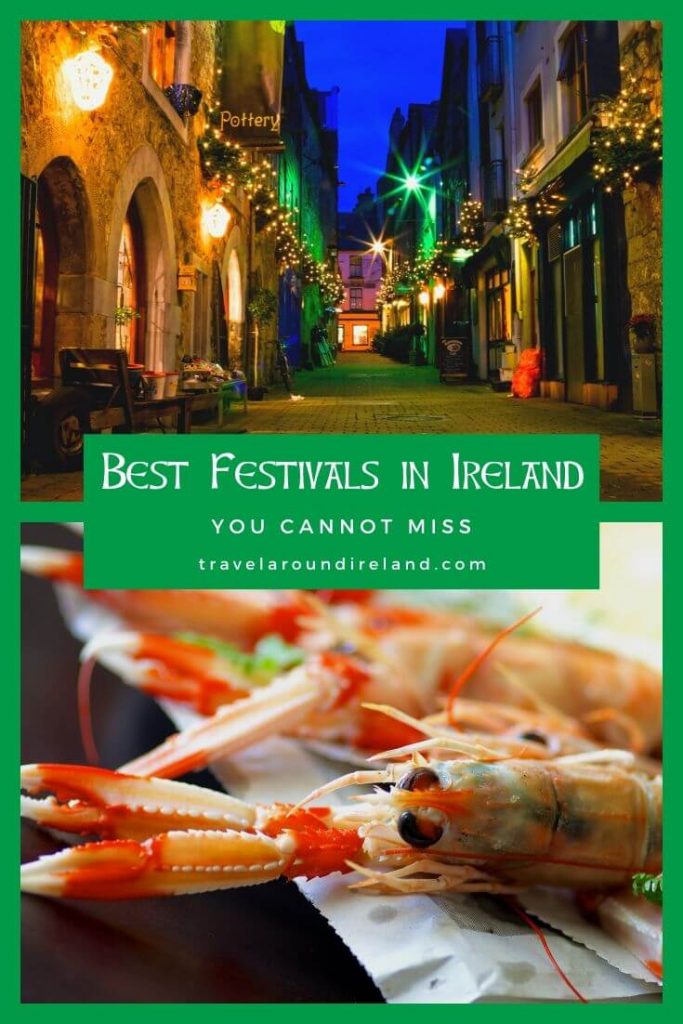 Related Posts