It is not often I hear it, but sometimes, just sometimes, I am asked "Is Ireland worth visiting?". Now, for me as an Irish person, yes, I can be biased. Being an Irish expat is hard because I miss the beautiful Emerald Isle so much, but I try to go back as often as I can. But if you are wondering "why travel to Ireland", then I am going to share with you my best reasons to visit Ireland, just convince you if you are on the fence.
*This post contains affiliate links, which may include Amazon affiliate links. To read more about affiliate links, please visit my Disclosure Policy page.
Why Visit Ireland? 19 Reasons Why Everyone Should Visit the Emerald Isle
So, why visit Ireland? Well, for a start it is not called the Emerald Isle for nothing. The beauty of Ireland is visible as soon you arrive in the country. From the people to the landscape and more, I'm going to share with you 19 reasons why everyone should make Ireland top of their bucket lists!
History
One of the best reasons to travel to Ireland is to indulge in its history. The history of Ireland spans nearly 10,000 years from prehistoric settlers to the Celts who began to arrive around 500BC, from the Vikings who began arriving in the late 8th century to the British invasion and conquest, to the fight for Independence.
The Emerald Isle has a rich and diverse history which is evident in many places around the country. Many of the top attractions in Ireland are weaved into that history and it is for this reason, among others, why you should visit Ireland.
Folklore
Another one of the top reasons to go to Ireland is to learn more about its folklore. Irish folklore includes folktales, ballads, music, dance and creates a folk culture you will not find anywhere else in the world.
Ireland is famous for its folklore and many of the tales and legends have been passed down from generation to generation, with parents and grandparents sharing stories of banshees, leprechauns, and fairies. As well as folk characters like these, tales of Irish legends also play a huge part in Irish folk culture including the tale of the Children of Lir, Cú Chulainn and Finn MacCool, around who the story of the Giant's Causeway is based. This children's book is a great introduction to Irish Folklore and tales.
Castles
Part of the rich history of Ireland includes its many historical buildings and there is an abundance of castles to visit in Ireland. No matter what part of the country you are visiting, you are sure to find a castle nearby.
Both Northern Ireland and the Republic have a wealth of castles and some of the most famous are found in the Republic. Many visitors flock to Blarney Castle to kiss the famous Blarney Stone, while other castles worth a visit are Bunratty Castle, Dublin Castle, Belfast Castle and Dunluce Castle. Castles played a big part in the history of Ireland and are a great reason to visit.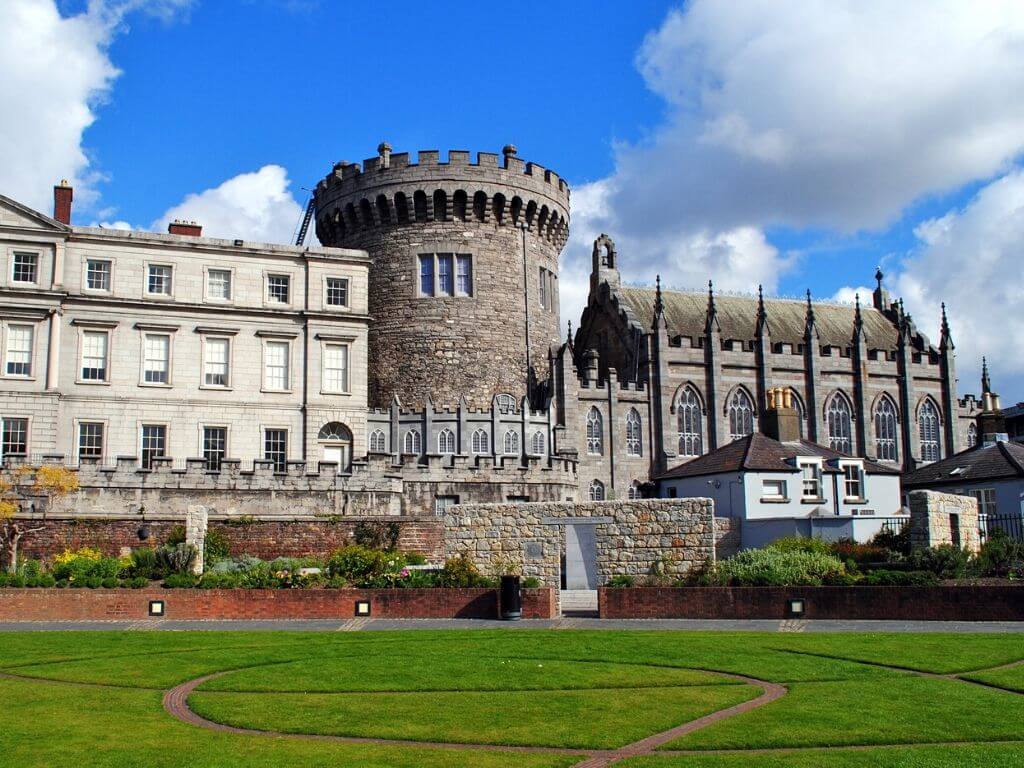 Explore your country of ancestry
Did you know that there are more people of Irish descent living around the world than there are in Ireland itself! This is the reason why Ireland is top of many people's bucket lists, to visit the country of their ancestry.
During the Great Famine, many families emigrated to America, settling in cities such as New York and Boston. The British Empire was a huge cause of Irish migration, even outside of the Great Famine years. There is a strong Irish community in Liverpool where some families emigrated to looking for work, and the Kilburn area of London has one of the largest large Irish-born communities in the United Kingdom.
The Irish have even emigrated to South America, and in particular, Argentina, where there is estimated to be 500,000 people of Irish descent.
Australia is another country where there is a large number of people who can claim Irish ancestry. It is believed around 400,000 Irish settlers arrived in Australia between the 1790s and 1920s, many as convicts.
So, it is for this reason that many people want to make that trip to Ireland, to discover the land of their ancestors.
If you want to visit Ireland for this reason and aren't sure what to put on your Ireland bucket list, read this post.
The People
If you are thinking of going to Ireland, then you are going to meet a lot of Irish people and they are one of the reasons why Ireland is an amazing place to visit. The Irish people are generally a warm, welcoming and friendly community, happy to help, give advice or just share the craic (more on this later).
Whether it is a tour guide, barman or bus driver, we are a friendly bunch, honest! Remember, Ireland is the land of céad míle fáilte (one thousand welcomes).
Cities
The Emerald Isle is awash with great cities and are some the best places to visit in Ireland. From Dublin to Galway and Waterford to Belfast, the cities of Ireland are where most people will visit, whether just for a city break or as part of a longer trip.
The best cities in Ireland are bustling with life and with many things to do to suit every type of traveller. You'll find museums, historical places, a huge range of accommodation choices and plenty of pubs and restaurants to sustain you. And if you are wondering is Dublin worth visiting, the answer is yes! My hometown is a great place to visit in Ireland.
Landscape/Scenery
The landscape of Ireland is another reason why you should pay the country a visit. With lush green fields, golden sandy beaches and rocky mountains and sea cliffs, there are so many beautiful places in Ireland, that choosing which ones will be one of the hardest parts of planning a trip there.
And to see some of the prettiest places in Ireland, you are going to need to get off the tourist trails and head into the back roads and seek them out. However, even if this doesn't appeal and you stick to the main roads, the scenery you will see once you are outside of the cities will be enough to quench your thirst for a landscape that will take your breath away.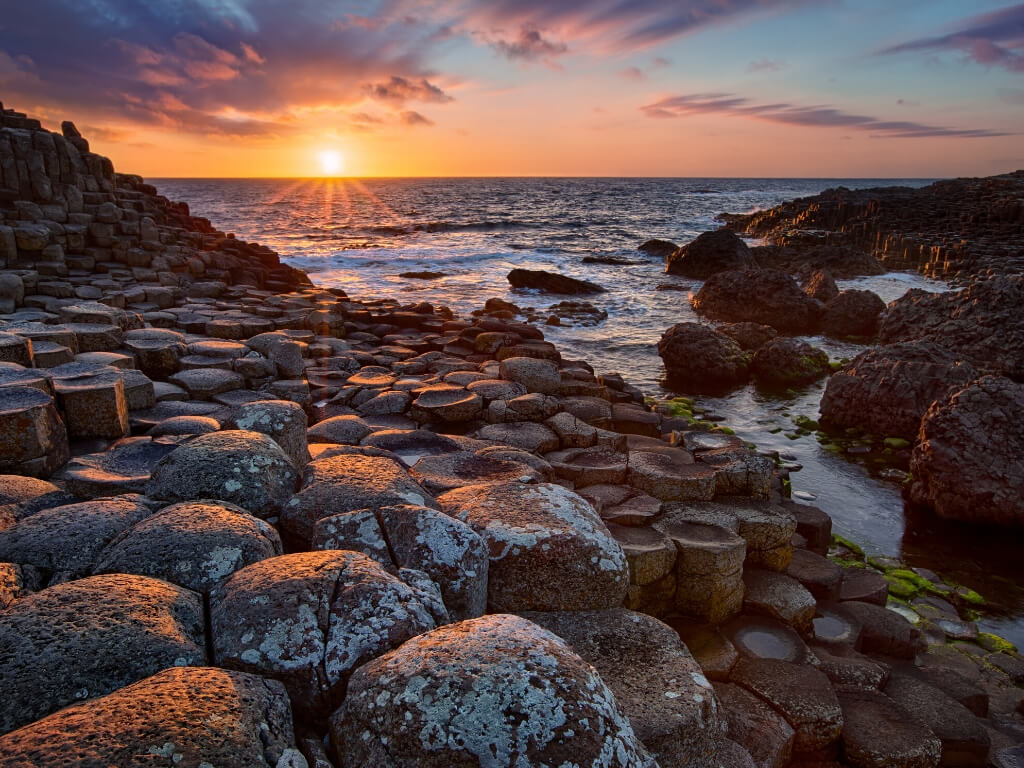 Wild Atlantic Way
Some of the most beautiful parts of Ireland can be found along the 2500km driving route known as the Wild Atlantic Way. Snaking along the west coast from Malin Head in the North to the Old Head of Kinsale in the South, the Wild Atlantic Way and its many stops, towns and interesting places is one of the best things to visit in Ireland.
If you want to truly experience the beauty of Ireland, then a road trip along the Wild Atlantic Way is a must. You'll pass by national parks, see rugged coastal landscapes and pass through some of the best cities to visit in Ireland. If you are visiting Ireland for two weeks, then you can easily cover the Wild Atlantic Way.
Culture/Music
Traditional Irish music, or trad music, is a huge part of Irish culture and often involves the tin whistle, fiddle, harp banjo and bodhrán (like a hand-held drum). My personal favourite is traditional music that goes with an Irish jig and is often heard in Irish dancing competitions.
Irish dancing is also a big part of Irish culture. Think Riverdance and from a young age. The elaborate dresses, some of which cost thousands of euros, just add to the vibrancy of this part of Irish culture.
Irish culture includes folklore, already mentioned, festivals, sport, food and pubs (see below). Everything is intricately weaved together, and this is one of the reasons why you should visit Ireland.
Pub Culture
Another great reason to visit Ireland is the pub culture. This might not be to everyone's taste but there is no doubt that it is a huge part of Irish culture. There are many a great night to be had in a pub with the drinks flowing and a live band belting out some great Irish tunes.
Every village in Ireland has a handful of pubs and many will have live music at the weekend, even if it is simply a few locals with a banjo, a set of spoons and a bodhrán. As the evening wears on a singsong may even start up, whether there is music to accompany it or not. Although I personally no longer drink alcohol I still love going to a local village pub and listening to the lively chatter and always hope that someone will start a 'session' of songs (even better if there are a few musical instruments to go with it).
Typical songs to listen out for are The Fields of Athenry, Molly Malone or The Irish Rover.
Craic
Hand-in-hand with pub culture is good old Irish craic. Craic is an Irish word for fun, gossip, entertainment, or enjoyment and is often used to describe having fun and enjoying the banter. It may also replace the word fun when fun just is not strong enough to describe a great situation or atmosphere.
Examples of its use are as follows.
He's great craic when he gets going – He's great fun when he gets going.
What's the craic? – What's the story/gossip?
And one of the most used examples is
The craic was mighty
Meaning the banter, fun and enjoyment was amazing.
Whatever you do in Ireland, make sure you enjoy some Irish craic (fun). Need help with the lingo? Read my post which helps you decipher Irish slang words and phrases.
Guinness
If asked to name something associated with Ireland, many people will include Guinness. The famous black Irish alcoholic drink is the drink brewed by Arthur Guinness first in 1759 in St James' Gate in Dublin. It is a dark, dry Irish stout and more Guinness is sold in Nigeria than in Ireland.
Guinness needs to be double poured to achieve the perfect pint which the manufacturers claim should take 119.5 seconds. Go into any Irish pub and watch the barman as he pours pints of Guinness. There will be rows of them settling after their first pour when last orders are called.
One of the best places to visit in Ireland is the Guinness Storehouse in which you can learn more about the famous black drink, its history and even enjoy a pint of it in the Gravity Bar with its 360-degree views across Dublin city. It is easy to understand why it is one of Dublin's top attractions.
Food
The food scene in Ireland has been rapidly improving and gaining strength and even Michelin has taken notice. With the number of Michelin-starred restaurants growing from just six to twenty-one in the last seven years.
Irish food has its roots in wholesome, homemade dishes that were the staple of Irish diets for centuries. Cows feed on the greenest of grasses help produce the creamiest of butter, beef that is sublime and wild smoked Irish salmon that cannot be beaten.
There is nothing like a bowl of Potato and Leek soup served with a slab of Irish soda bread on a cold Irish day. Or ending your day with a bowl of traditional Irish stew. Irish food is just one of the many reasons why I love returning to the Emerald Isle (besides seeing family).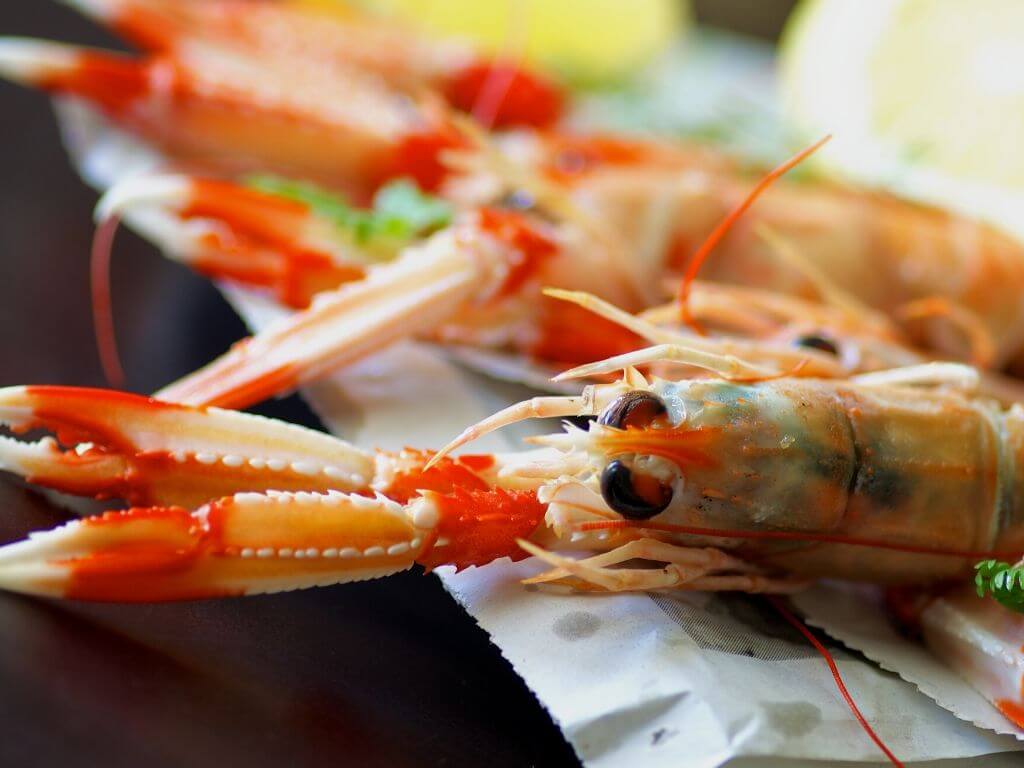 Festivals
When it comes to deciding when is the best time of year to visit Ireland, I always tell people that any time is the best time to visit Ireland. But I do suggest that they check out when some of the best festivals in Ireland are taking place and try and coincide their visit with one of these to have a truly memorable visit.
There is no better festival to visit and see than the St Patrick's Day festival, a five-day-long series of events in Dublin which culminates with the St Patrick's Day Parade in Central Dublin. This event often coincides with a home match for Ireland in the Six Nations Rugby, meaning the city comes alive with a great atmosphere.
Further afield the Galway Races is another event, taking place in August which sees the city in the West of Ireland host visitors from across the globe.
The Irish know how to put on a good festival, and this is another great reason to travel to the Emerald Isle.
Sports
The Irish love their sports. Whether it is rugby, soccer, horse racing or GAA (the national sports of Gaelic football and hurling), a visit to Ireland will be made more special by visiting when a sports event is taking place.
The Six Nations Rugby Championship, played each year during February and March, will see visiting teams and supporters from England, Scotland, Wales, France and Italy descend on the city and the atmosphere that comes to town, as a result, is just amazing.
Likewise, when the GAA All-Ireland final of the hurling or football championships are being played, supports of the two counties vying for the Sam Maguire Cup bring a festival-like atmosphere to the city. I love seeing the cars arriving in the city with the flags in their county's colours flapping from the windows.
Adventure around every corner
There are some amazing places in Ireland and no matter where you visit you can find adventure around every corner. To get the best of Ireland, you should either get out of the cities completely or at least combine your city visit with a trip 'into the country'. But even within cities, there is an adventure to be found.
Every year my son and I usually head home to Ireland and combine visiting family with an Irish adventure of our own. We've done some amazing road trips and covered parts of the country I never visited while I was growing up. It's important to me to introduce him to the country of his heritage and our adventures together serve two purposes; introduce him to Ireland while I get to explore and see new parts of the country I didn't when I was younger.
Adventure is there to be found, no matter where in Ireland you visit!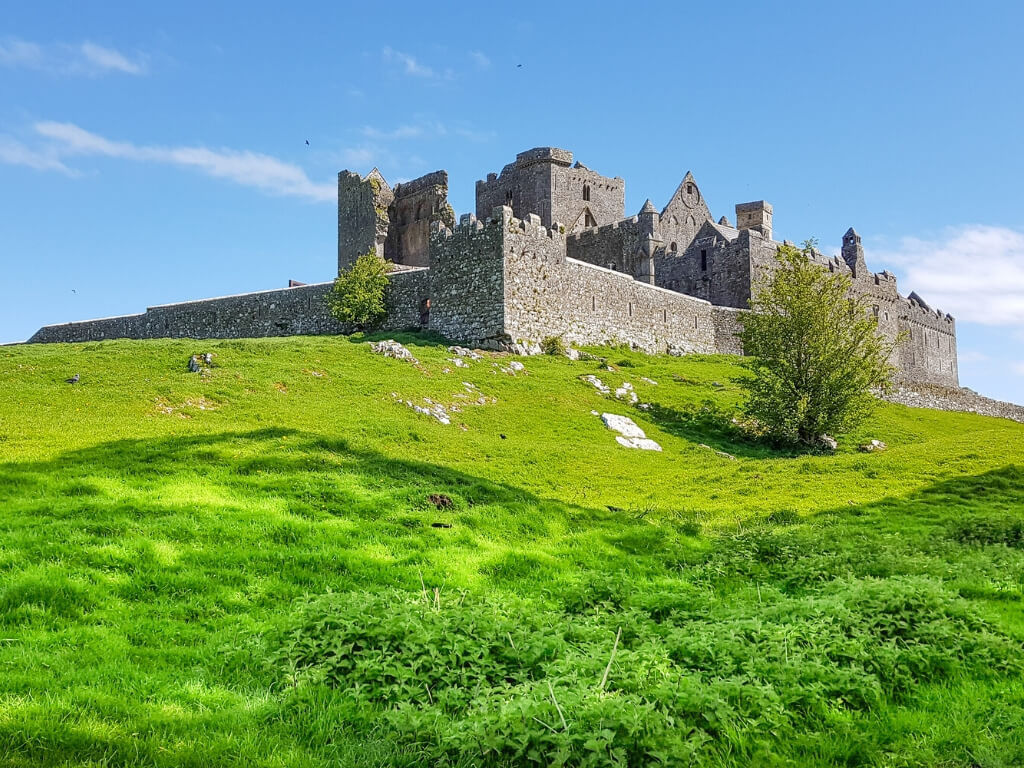 Wildlife
For an island surrounded by seas and an ocean, Ireland is rich in wildlife that is diverse. As well as native fauna, Ireland also plays host to visitors from other parts of the world. Grey seals gather on offshore islands to give birth each autumn while seabirds rear their young on our shores during summer.
National parks, nature reserves, forest parks and wetlands are home to creatures as small as insects and as big as red deer. The seas are just as rich with our coast being a home or resting stop for things like seals (as mentioned), puffins, dolphins, whale and shark.
If you have a keen interest in nature, Ireland won't disappoint, you may just need to venture away from the cities to immerse yourself in it.
Language
Although English is the first language of most of the population of Ireland, the official language of Ireland is Irish Gaelic (Gaeilge). It was the first language of most of the population until the 18th century when English overtook it. However, that said, it is still spoken daily by up to 200,000 people who reside mostly in areas of Kerry, Cork, Galway and Donegal. These regions are known individually and collectively as the Gaeltacht.
It is a beautiful language but despite it being a subject in schools, it is not as popular as it once was. All signs in Ireland will have both Irish and English on them.
Accents
Most people I know love the Irish accent. However, there are many different accents to be found on the Emerald Isle. Some are easily understood by one and all (Dublin), but others can even be hard to understand by an Irish person from another county (think Kerry and Cork accents).
One of my personal favourite accents is the Galway accent that can be quite soft yet singsong-like. My parents had a house in Galway for many years and one of my sisters still has her Galway lilt every now and then. If you love the Irish accent (and not the type you see in films, I mean the real one), then this is a good enough reason to make that trip to Ireland!
As if you needed me to answer the question "Is Ireland a good place to visit", I've given you several reasons why you should! There are so many great things about the Emerald Isle that make it a must-visit destination. Are there other reasons you would add to this list?
Related Posts
Travel Around Ireland is a participant in the Amazon Services LLC Associates Program, an affiliate advertising program designed to provide a means for sites to earn advertising fees by advertising and linking to amazon.com, amazon.co.uk, amazon.ca. Amazon and the Amazon logo are trademarks of Amazon.com, Inc. or its affiliates. To learn more about affiliate links, read my Disclosure Policy here.