Whether you are visiting Ireland from its neighbour, the United Kingdom, or further afield such as the United States, Canada, or Australia, there are a few essential things you need to know before you go. Even if this isn't your first time to the Emerald Isle, there may be a few things that have changed since your last visit. To help ensure you are well prepared, we are sharing our top 45 Ireland travel tips in this travel guide for Ireland, so the chance of any surprises when you land is minimal!
*This post contains affiliate links, which may include Amazon affiliate links. To read more about affiliate links, please visit my Disclosure Policy page.
Ireland travel tips
When planning a trip to the Emerald Isle, it is always useful to be armed with some Ireland travel tips. It is even more important to have these tips for travelling to Ireland for the first time to ensure there are no nasty shocks when you arrive or while you are on your journey around the incredible island.
Whether you need to know what the weather is likely to be during your trip, what train travel in Ireland is like, or you just need to know the basics like currency and language, these tips for travel to Ireland will be invaluable resources.
Essential things to know before traveling to Ireland
Two countries – The island of Ireland actually contains two different countries. The majority of the island consists of the 26 counties of the Republic of Ireland, while the top northeastern corner contains the 6 counties of Northern Ireland which belong to the United Kingdom. The reason for this split is explained in my post about the difference between Ireland vs Northern Ireland. Be aware there is no formal border between the two countries.
Currency – As a result of there being two countries on the island, there are two currencies in Ireland. The Republic of Ireland is part of the single currency Euro-zone, so you will need Euros. However, if you are planning to visit Northern Ireland, you will need British Pounds. Note that if you are visiting both countries, you cannot exchange coins in either country, only notes. So, get rid of those coins before leaving the country.
Languages – There are two languages spoken in Ireland, English and Irish/Gaelic. While Irish is the official language of the Republic of Ireland, it is only spoken by a small proportion of the population, and mainly in Gaeltacht areas. Road signs and town signs in the Republic of Ireland are written in both languages, but only in English in Northern Ireland.
Time zone – Ireland is in the same time zone as London and is on Greenwich Mean Time (GMT) in winter, also known as Universal Time Coordinated. During summer the time shifts to GMT plus one hour known as British Summer Time (BST). Plainly put, whatever time it is in London is the same time it is anywhere in Ireland.
Electricity – Both the Republic and Northern Ireland have electricity at 230 volts and power sockets are type G, fitting three-pronged plugs.
Emergency numbers – The number for calling the emergency services in the Republic is 112. In Northern Ireland, you need to dial 999 for emergency services.
Travel tips for Ireland – Planning
When to go to Ireland – The best time to travel to Ireland very much depends on whether you want full days of sightseeing, hate crowds or if rain really bothers you. Ireland is a great place to visit no matter what time of the year but winter can be very cold and with short days. It gets dark at 4.30pm which doesn't help if you want to make the most of your day's sightseeing. That said, summer is one of the busiest times with prices for flights and accommodation reflecting this. Read my post where I discuss the best time of year to travel to Ireland to help you decide.
Where to visit in Ireland – There are so many different places to go on the Emerald Isle. Each one has something that makes it one of the best places to travel to in Ireland. But if you are short on time, then you need to make hard decisions and narrow them down. My post about some of the top places in Ireland to visit might make this easier.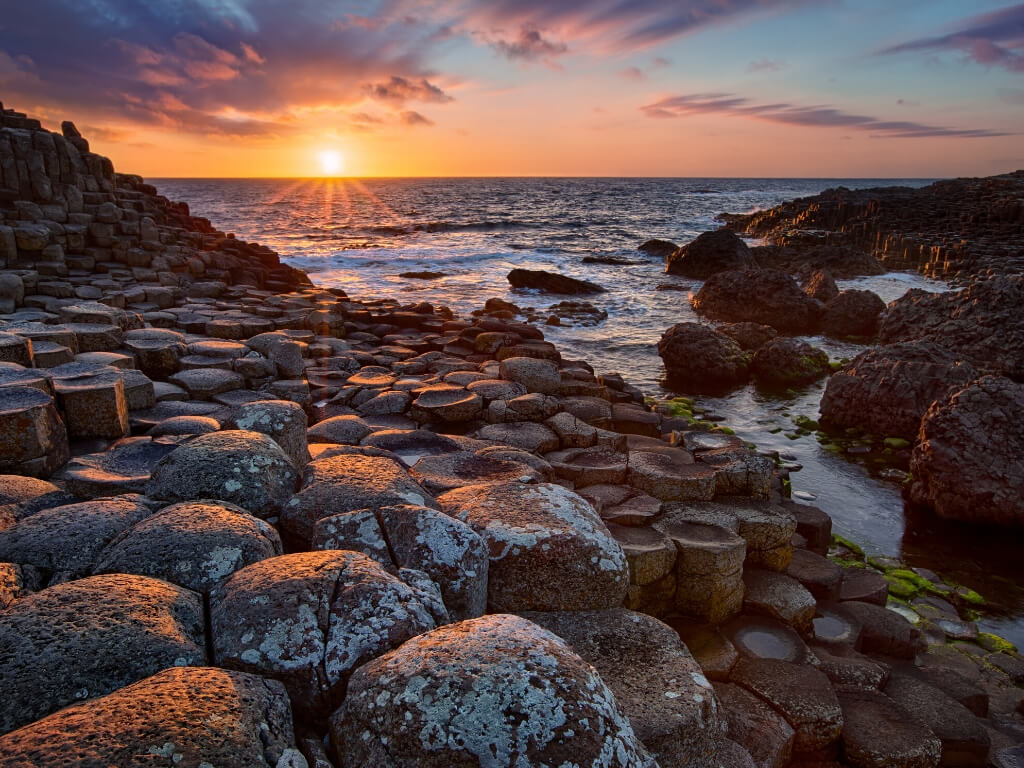 Where to stay in Ireland – Ireland has accommodation options to suit all travelling parties and budgets. From hostels to hotels, AirBnB, traditional BnB's, and more, there is a huge choice available. Just be aware that occupancy rises during the summer months and, as a result, so do prices. Book your accommodation well ahead of time to avoid disappointment and to get the best deals. Also, when it comes to solo travel in Ireland, be aware that single-occupancy rates can increase the price.
How to get to Ireland – Technically, there are only two ways to get to the Emerald Isle, by sea or by air. The best way to travel to Ireland is by plane and Dublin has a major international airport served by destinations across the globe. Use Skyscanner to start your search for flights.
Ferry travel to Ireland is easy from the UK, France, and to a lesser extent, Spain. Ireland has three major ferry ports, Rosslare, Dublin, and Larne. Both foot passengers and cars can arrive via these ports. This is the ideal way to arrive in Ireland from the UK or the continent so you can use your own car, rather than a hire car.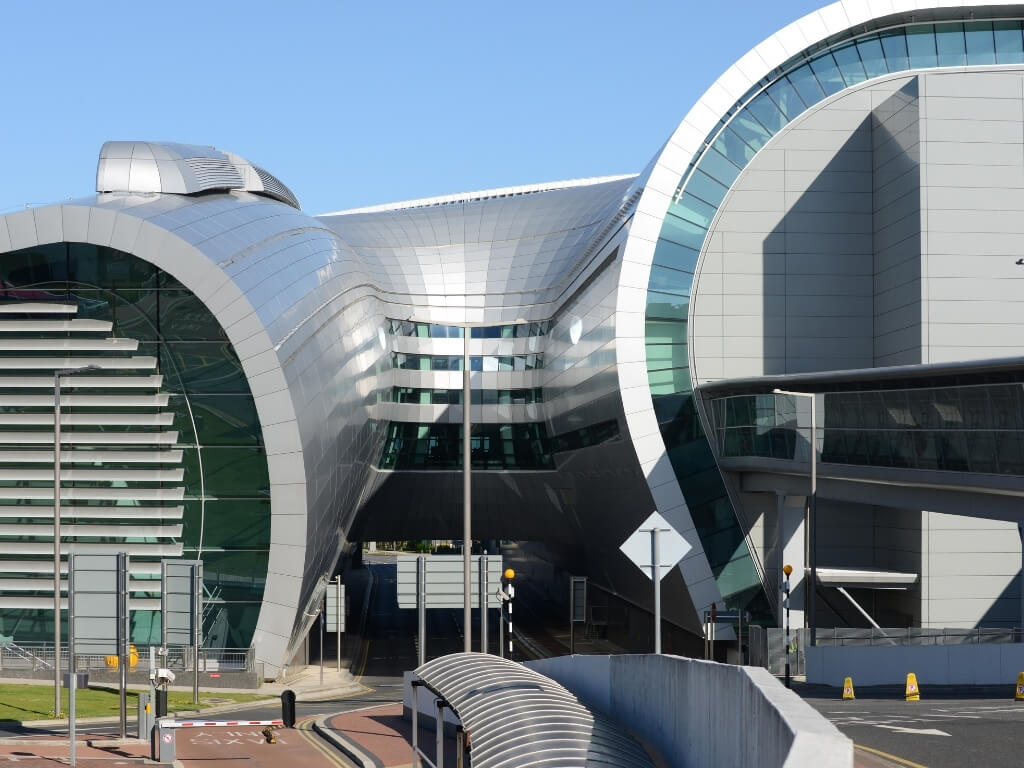 How to travel around Ireland – How you get around Ireland will depend on your budget, where you want to go, and whether you want the flexibility and freedom of choosing your own itinerary or are happy to follow someone else's. Within Dublin, public transport is recommended but outside, hiring a car will give you freedom. If you prefer a fully managed itinerary, then choosing one of the many Ireland travel tours might be the better option. We suggest checking out the Rabbies tours of Ireland.
I have two helpful guides about getting around Ireland, a general run down of getting around the Emerald Isle, and one about getting around Ireland without a car. These might help you decide whether to hire a car or not.
Ireland travel requirements/Visas – Visitors from the EU, US, Canada, Australia, and New Zealand do not require visas to enter Ireland, either the Republic or Northern Ireland. Visitors from the EU have no limitations on visit lengths. Visitors from the other countries mentioned can visit for up to three months in the Republic and up to six months in Northern Ireland.
Visitors from countries not already mentioned must look at the visa requirements ahead of their visit to ensure they have time to apply and obtain one. To find out visa requirements for the Republic of Ireland, check www.dfa.ie and for Northern Ireland visit this website.
Tips for traveling to Ireland – Before you arrive
Ireland is bigger than you think – Although it is an island, Ireland is actually bigger than you think. There are many motorways that have cut travelling times between cities by a significant amount compared to my childhood, but distances can still be quite long. Also, once you get off the motorways you can expect to slow down due to both speed limits and the scenery. Country roads are generally one-lane roads (both ways) which can slow you down even further.
EHIC Card – For those arriving from the European Union, one of my biggest tips for travelling to Ireland is to ensure you have a valid European Health Insurance Card (EHIC, used to be called the E111 card). EU citizens can access Irish healthcare for reduced costs (or for free) with this card. Ensure you always carry it with you, as you never know when you might need it.
Find more information about the EHIC card, how it works, and how to apply for one, click here. And for those based in Ireland, to learn more and to apply, click here. Note that this is only applicable to citizens of European Union countries and is not an alternative to full travel insurance with medical insurance.
Travel Insurance – For all travellers to Ireland, including EU citizens, travel insurance is a must. Comprehensive cover for theft, loss and medical problems is recommended.
Opening hours – One of the things to know before travelling to Ireland is the general opening hours for certain things, particularly at weekends, on Sundays and on bank holidays. There are reduced hours at weekends for certain cafes, shops, museums, and other tourist attractions. Shopping centres and supermarkets do open on Sunday but generally between 12pm and 6pm. Smaller shops will open for longer. Banks are only open Monday to Friday from 10am to 4pm. Note that many museums are open on Sunday but closed on Monday. Public or Bank Holiday opening hours generally follow those of a Sunday.
Public/Bank Holidays – The following are the bank holidays in Ireland. These can be busy times with locals often trying to enjoy getaways themselves. Book accommodation ahead of time. Note RoI denotes the Republic of Ireland and NI denotes Northern Ireland.
New Year's Day – 1st January (both RoI and NI)
St Patrick's Day – 17th March (both RoI and NI, is taken on the following Monday if it falls on a weekend)
Easter (Good Friday to Easter Monday inclusive) – Late March or early April (both RoI and NI). Although Good Friday is not an official public holiday in the RoI everything closes that day. In NI most shops are open on Good Friday but closed the following Tuesday.
May Day – First Monday in May (both RoI and NI)
Spring Bank Holiday – Last Monday in May (NI only)
June Holiday – First Monday in June (RoI only)
Orangemen's Day – 12th July (NI only)
August Holiday – First Monday in August (RoI only)
August Holiday – Last Monday in August (NI only)
October Holiday – Last Monday in October (RoI only)
Christmas Day – 25th December (Both RoI and NI)
St Stephen's Day (RoI)/Boxing Day (NI) – 26th December (is taken on the following Monday if it falls on a weekend)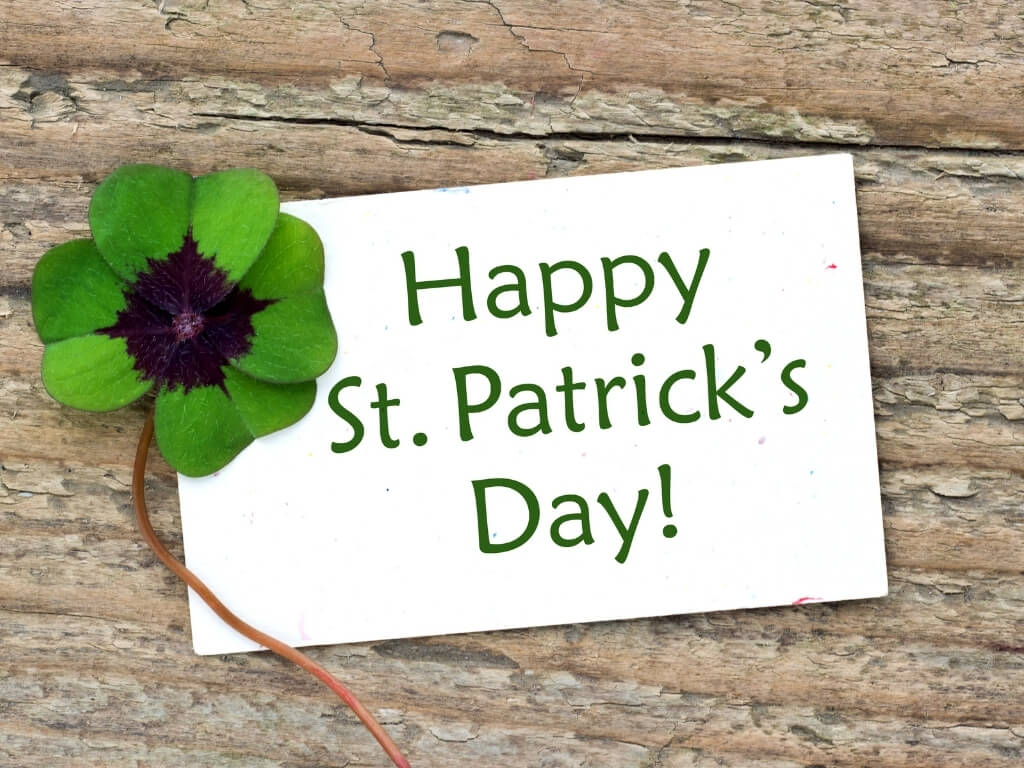 Luggage/baggage restrictions – If you travelling to Ireland using Ryanair or Aer Lingus from another European country, be mindful of their baggage restrictions. Hand luggage is often included but is limited to generally 10kgs. Unless you get priority boarding with Ryanair, you can only carry a small bag and nothing else. Additional hand luggage such as ladies' handbags is charged extra. Hold luggage is charged by both airlines but can often work out cheaper than nasty surprises at the airport. If you are coming long-haul with Aer Lingus, hold and hand luggage is usually included in the price of your ticket but double-check.
The Lingo – Before you go to Ireland you need to be aware that swear words are often used in everyday conversations by the natives, and many are not meant in a harsh or derogatory way. Context is key. There are also certain words and phrases you may hear that make no sense at all unless you're already aware of them. Read this post about Irish slang words and their meanings to get you prepared.
Traveling in Ireland tips – While you are there
Tax-free shopping – One of the best travelling in Ireland tips I can give to any non-EU visitors is to avail of tax-free shopping. The tax-free applies to purchases over €75 and refunds can be applied for at the desks in Dublin Airport. Find more information here. You can also get a Fexco Horizon Card which can help make your refund claim at the airport quicker. Find information about this card here.
Pedestrians – Always look right at crossings, not left, as cars drive on the left-hand side of the road and approach from a pedestrian's right. And J-walking is perfectly acceptable in Ireland.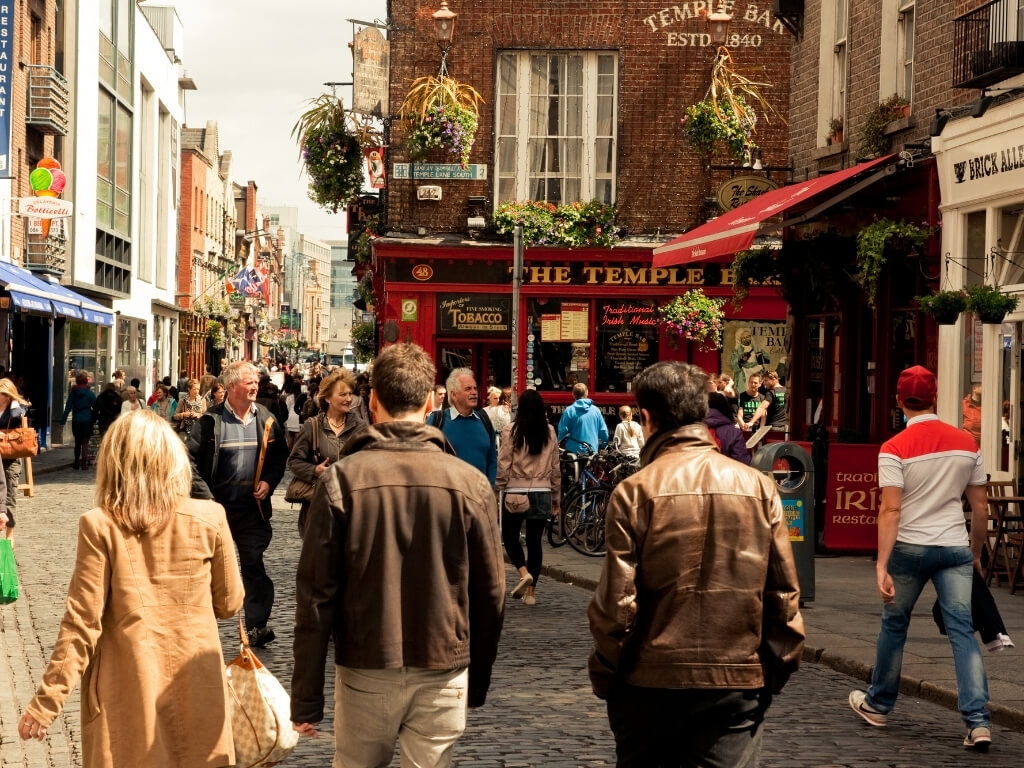 Tipping – Tipping is not as much a big culture in Ireland as it is in other countries, however, it is still polite to tip for good service, although it is not compulsory. As a guide, in restaurants with table service, it is polite to tip 10-12% of the bill. Do check whether it has already been added to your bill, particularly if you are part of a large group/party. Other personal services such as taxis and hairdressers, use 10% as a guide and this is discretionary.
Tap water – Tap water is fine to drink in Ireland. You may find water in certain areas is harder than in others. This may change the taste slightly, although is not harmful in any way. You'll know you are in a hard water area if the kettle has a white deposit at the bottom. This is simply the hard water salts dropping out upon boiling. Personally, I prefer soft water but any tap water in Ireland is safe to drink.
Get a Heritage Card – If you plan on visiting many castles and historical sites then getting a Heritage Card before you go will save you money. This card lasts for one year and for one fee you gain unlimited entry to all Office of Public Work sites such as Cahir and Kilkenny Castles and the Rock of Cashel. Find out more here.
This, and other ways to save money while travelling to Ireland, are included in this post of mine about visiting Ireland on a budget.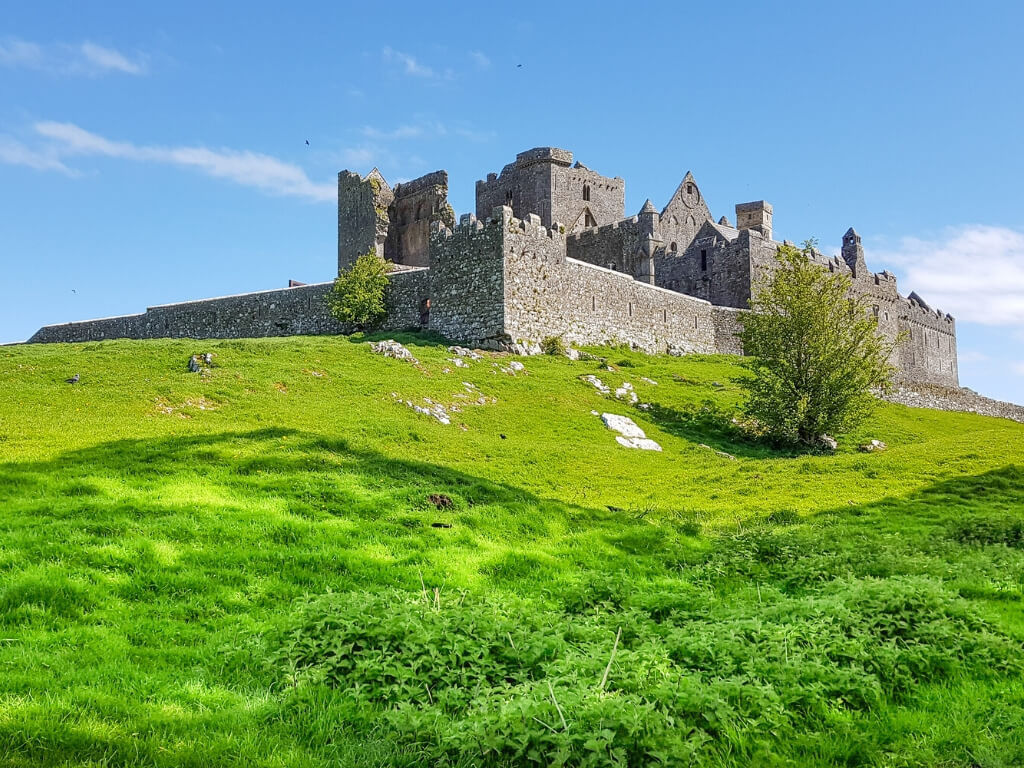 Doctors – If you or a member of your party needs to see a doctor or have a medical problem, it is best to try and see a general practitioner (GP) first. Do not go to A&E unless it is a real emergency. Waiting times in A&E departments in Ireland are the longest in Europe and you can easily kiss goodbye to a whole day or night waiting to be seen. Should you then need to be referred to A&E, at least this GP/doctor can do so and hopefully cut down your waiting time. Remember to bring your EHIC card if you are an EU citizen and details of your travel insurance in case it is requested.
ATM's – ATM's are known locally as the "drink links" because they are often called a bank link in Ireland. These are easily found in the major cities but can be quite sparse in the country. If you are leaving the bigger cities, ensure you have the cash to pay for your accommodation (if not already paid), fuel/transport costs, and your initial meals and expenses until you can locate an ATM. Ask your hotel reception or accommodation host for the location of the nearest one.
Also, check that the ATM's you go to have a Cirrus, Maestro or Plus sign on it and that you have one of these on your cards. ATM's with these are linked to international systems, the ones without are only linked to national systems and may not recognize your card. You should also check the ATM before entering your card in case it has been tampered with for theft/fraud purposes.
Paying by card – Most retail and food establishments in Ireland will accept credit and debit cards as payment. However, be aware that not all will accept American Express. Also, smaller retail shops, cafes and restaurants outside of the cities may not accept cards, so bring cash to be on the safe side.
Food and drink – As the saying goes, when in Rome do as the Romans, and this is just as applicable when it comes to food and drink in Ireland. Try Irish dishes if they are on the menu and if you are going to be visiting Dublin for a few days, make sure to visit the Guinness Storehouse and taste a pint of the black stuff after your tour. Read my post about what food to eat in Ireland so you know what to watch out for on the menus.
Ordering pints – If you are in a pub and simply ask for a "pint" you can expect to be served a pint of Guinness. If you are looking for larger or beer, you need to be specific and name it or ask for a "pint of beer". If you aren't specific you might not get what you want. Also, expect to pay no more than €5 for a pint. If it is more you are probably in a tourist pub.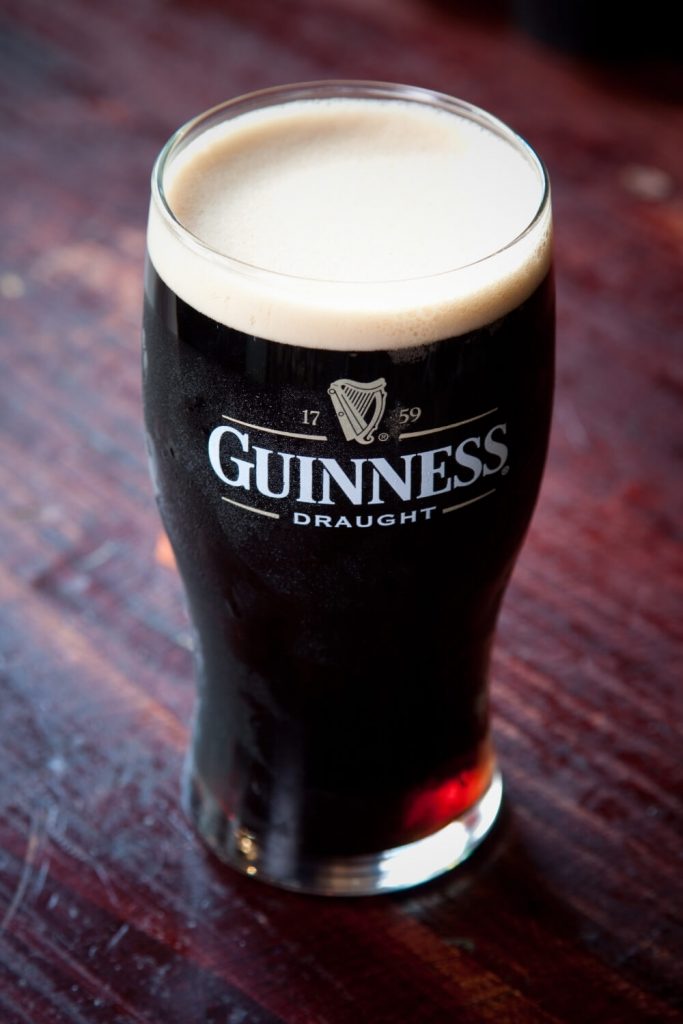 Pubs and children – Children are welcome in pubs in Ireland but be aware that many do not allow them to stay on the premises after a certain time. For some it is 7pm, for others, it may be 9pm. It is best to check with the barman. Some pubs may have a children's menu if they serve food, but many may not. And if you are travelling with a baby or toddler, you can ask for a "Baby Bowl" which is not on the menu. This will consist of a bowl of mashed potatoes and vegetable soup added to it. Just be sure to cool it down before serving it to your child.
Travel tips for getting around Ireland
Dublin public transport – Within Dublin, the best way to get around is by public transport. However, don't expect continental efficiency. Expect lateness and two buses coming at once! This is just a thing with Dublin buses and you need to accept it. Luas and Dart services are more reliable with their timetables. The most cost-effective way to use public transport in Dublin is to get the Visitor Leap Card. Find more information about it here.
Dublin buses do not stop at every stop, so if you need to catch one you MUST flag it down. Also, it is courteous to thank the driver when disembarking the bus.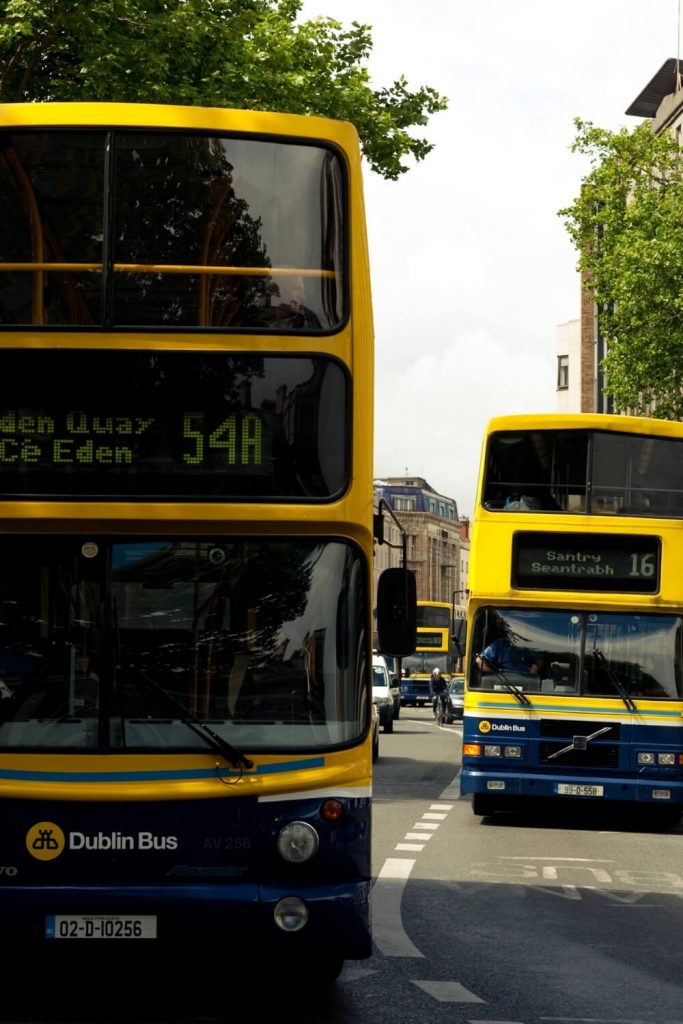 Train travel around Ireland – Travel in Ireland by train is easy and can be cheap, IF you pre-book your tickets ahead of time. Just be aware that for services to some parts of Ireland, you will need to change trains at a halfway point of your journey as direct services may not be available.
Renting a car in Ireland – The best way to explore Ireland outside of Dublin is by renting a car. This gives you freedom and flexibility. However, there are a few things you need to know. In Ireland, they drive on the left and pass on the right. Manual, or shift-stick, cars are more widely available than automatic gearbox cars. And automatic cars cost considerably more to hire. Road signs in the Republic are in km/h, while they are in miles/hour in Northern Ireland.
You need to watch out for pot-holes as they are prevalent, especially in the country and you must take extra care on country roads as you never know when you might come around a corner and find a tractor going slowly.
Taxis – While taxis are plentiful in the bigger cities such as Dublin, Cork, Galway, and Belfast, they are unpredictable outside of these cities. Outside of the cities, ask your hotel reception to call one for you, or ask your accommodation hosts for the numbers of some firms to try. Take cards if the taxi you have gotten has one in case you need them again.
Always carry change – This is for paying on buses or at Luas ticket machines in Dublin if you don't have a Visitor Leap Card, and for paying tolls on motorways. Some toll roads such as the M50 have electronic tolls. If you are hiring a car, ask the desk if they have an M50 toll tag which will automatically pay the toll, which you will be charged upon your return. If not, you will need to pay the toll online at eflow.ie. Other motorways will have pay booths where you must pay the toll. Change is best in case they don't accept cards.
For more information about getting around Ireland, read this post.
Traveling to Ireland – Tips for what to packing
Layers – It doesn't matter whether you try to pick the best time of year for dry, sunny weather, you can still expect to experience four seasons in one day, even in summer. So, make sure you pack layers and at least a raincoat as rain is almost guaranteed at some point during your visit.
Ireland travel adapter – You are most likely going to require adapters for Ireland travelling if you are visiting from anywhere other than the UK. As mentioned already, Ireland sockets are three-pronged, so get your travel adapter before you arrive.
Umbrella – While I have already mentioned raincoats, a small umbrella or two wouldn't go astray when visiting Ireland. Rain is frequent and you may be glad of an umbrella if you are caught without your raincoat or if it is just a passing shower.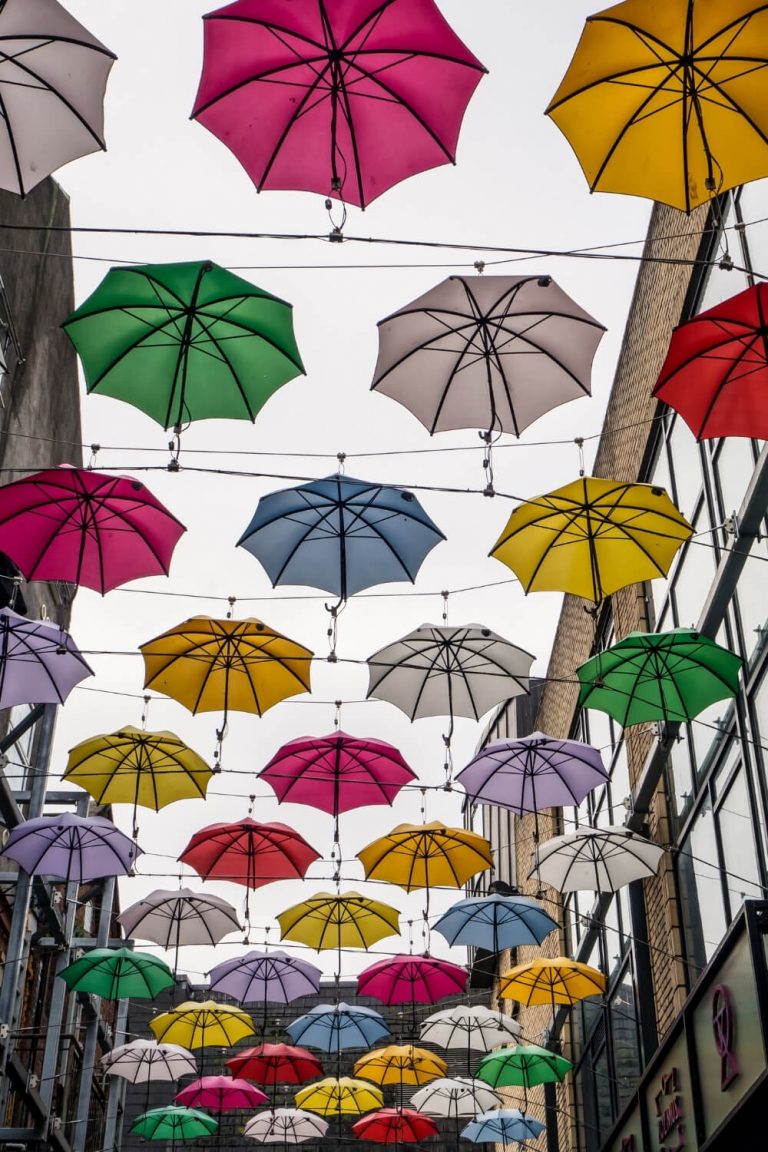 Other Ireland travel tips
Céad Míle Fáilte – The Irish are known for being a welcoming nation but they aren't as in-your-face about it as some other countries. For instance, in shops don't think it rude if you are not greeted with an overly enthusiastic "Hello". Greetings in cafes and restaurants may be more subdued than you are used to as well. However, that said, once the Irish start chatting you'll find most of them become chatterboxes.
Safety – If you are wondering is Ireland safe to travel to, the answer is yes. But as with all countries, you still need to keep your wits about you and not drop your guard. For instance, on all forms of public transport, keep your belongings with you and in sight at all times. On crowded buses and Luas trams in Dublin, keep your belongings with you and secured. Petty crimes in the form of pickpocketing and theft can occur.
If your question is "is Ireland safe to travel alone", yes it is, but again be careful not to be out alone at night unless it is a well-lit, built-up area. Do not venture down alleys or streets that you don't know. Avoid leaving your group, especially at night after a few drinks. Stay together and avoid places where pickpocketing is rife at night like Temple Bar in Dublin.
St Patrick's Day – If you are visiting Ireland for St Patrick's Day, then make sure to book your accommodation months in advance. You should also take extra care if you are going to watch one of the many parades around the country, especially in the bigger cities. Crowds, pickpockets, and drunk people will be ten-a-penny during this time.
And remember, it is either St Patrick's Day or Paddy's Day, never Patty's Day!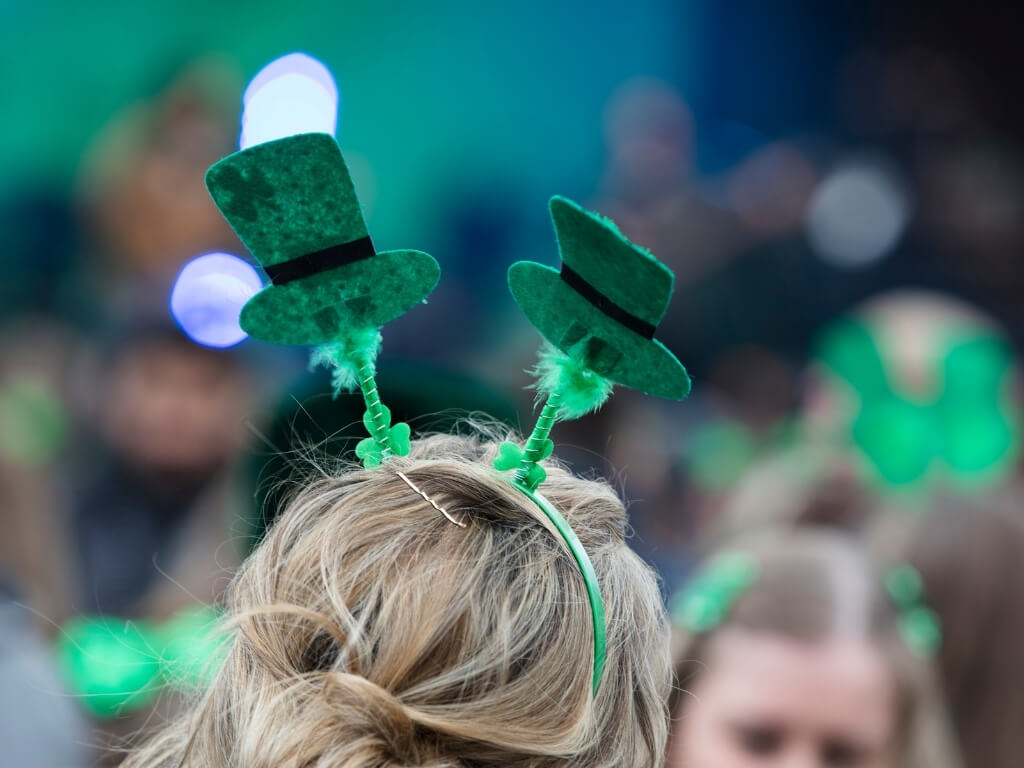 The "Troubles" – Avoid talking about what is commonly known as the "Troubles", the Northern Ireland conflict that occurred from 1969 to 1999, unless you are prepared for the can of worms you will open. This goes for the Republic as well as Northern Ireland. It is just not worth it no matter how well-educated about the subject you are.
Humour – Ensure you go to Ireland with a sense of humour. Relax, and if necessary laugh at situations instead of getting worked up about them. Expect rain. Expect lateness. Expect a much more laid-back, slower pace of life in the country. Expect tractors in the middle of country roads or even cows. Expect crowds during the summer. Expect it to be cold in the winter. As long as you don't get hung up on situations out of your control, you'll have a great time. And if all else fails, a pint in a cosy pub will help make things seem brighter.
A few Irish words – Here are a few words you might want to learn before you go.
Dia dhuit (dia ditch) – Hello
Go raibh maith agat (gu reev moh a-gut) – Thank you
Slainte (slaan-tcha) – cheers
Slán (slaan) – Goodbye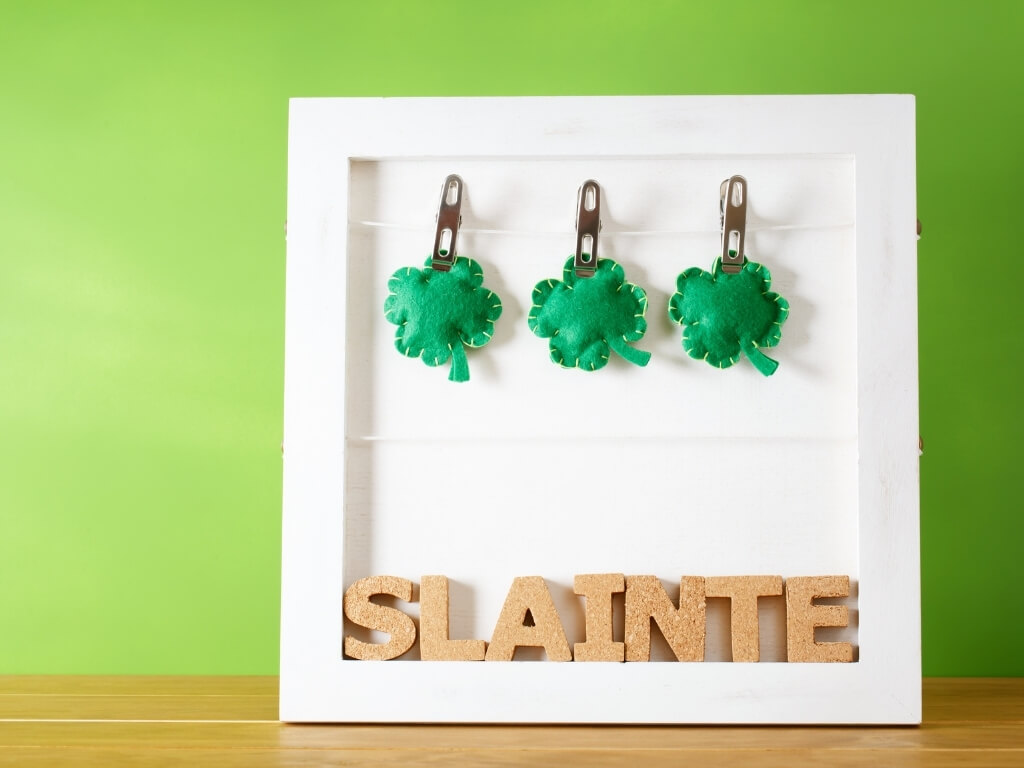 Recommended guidebooks – Despite reading this post, I still recommend you get yourself an Ireland travel guidebook. There are many on the market but here are a few I have personally used myself when travelling to new-to-me parts of Ireland.
I hope these Ireland travel tips have been helpful, whether simply preparing you for your trip, or for during your trip to Ireland. These are by no means a complete list but are certainly the most important a visitor to Ireland needs before arriving on the Emerald Isle.
It goes without saying that whether you heed these tips or not, enjoy yourself! Ireland is a wonderful country to visit and I am sure if this is your first visit, it certainly won't be your last!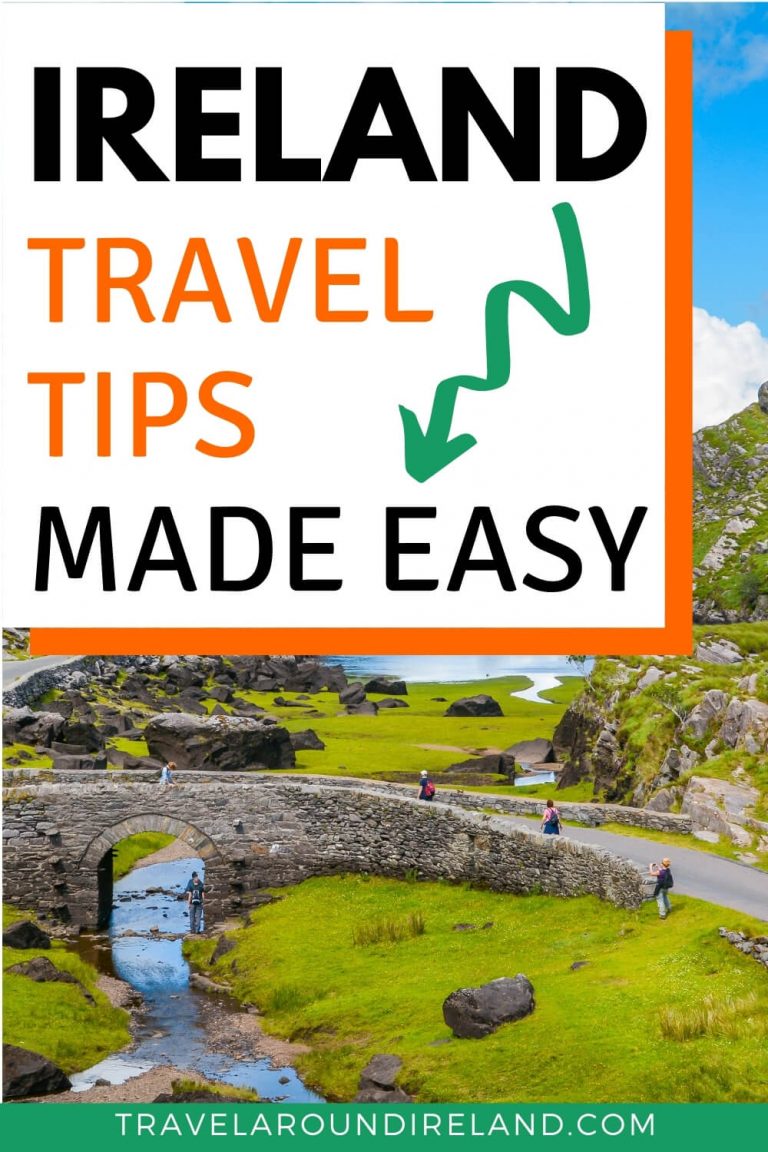 Travel Around Ireland is a participant in the Amazon Services LLC Associates Program, an affiliate advertising program designed to provide a means for sites to earn advertising fees by advertising and linking to amazon.com, amazon.co.uk, amazon.ca. Amazon and the Amazon logo are trademarks of Amazon.com, Inc. or its affiliates. To learn more about affiliate links, read my Disclosure Policy here.
Related Posts