If you're planning a trip to Ireland in April, be sure to pack accordingly. And if you are wondering what to pack for Ireland in April, then you've come to the right place. With my local's knowledge of Ireland in April, you will discover exactly what you need on your packing list for Ireland in April.
If you are going to be spending time during April in Ireland, then you might be wondering what to pack to ensure you are comfortable. April is a slightly warmer month than March and can be quite pleasant, but it can still feel cool with average daily temperatures of 13˚C/55F. Rain can also be a regular occurrence thanks to April showers despite April being one of the driest months of the year on the Emerald Isle.
When preparing for your April visit to the Emerald Isle, you need to be prepared and pack accordingly, and this is where this post comes in. To help ensure you stay comfortable and prepared, this post will detail exactly what to pack for Ireland in April. Pack wisely and you'll have a great time!
*This post contains affiliate links, which may include Amazon affiliate links. To read more about affiliate links, please visit my Disclosure Policy page.
What to pack for Ireland in April
The main aim for any packing list for Ireland in April is warmth and weatherproof. While daytime temperatures average 13˚C/55F, night-time temperatures average around 5˚C/41F, layers and warm clothing are a must for this month, along with waterproof options for those April showers.
Packing list for Ireland in April – Clothing
Weatherproof Clothing and Equipment
While the weather in Ireland in April is improving and temperatures are starting to rise after the chilly winter months, it can still feel a little cool. So, packing warm clothing and having a weatherproof option with you is advisable. A warm coat, not necessarily a winter one, a rain jacket, and layers are the best things to pack, whether you are travelling solo, as a family, or with friends.
Make sure to pack a jacket or coat that is waterproof. It doesn't need to be a heavy winter coat if you are layering, but it should at least keep you dry. If you don't have this option, then add a packable rain jacket to your list, something you can slip into your day bag for Ireland.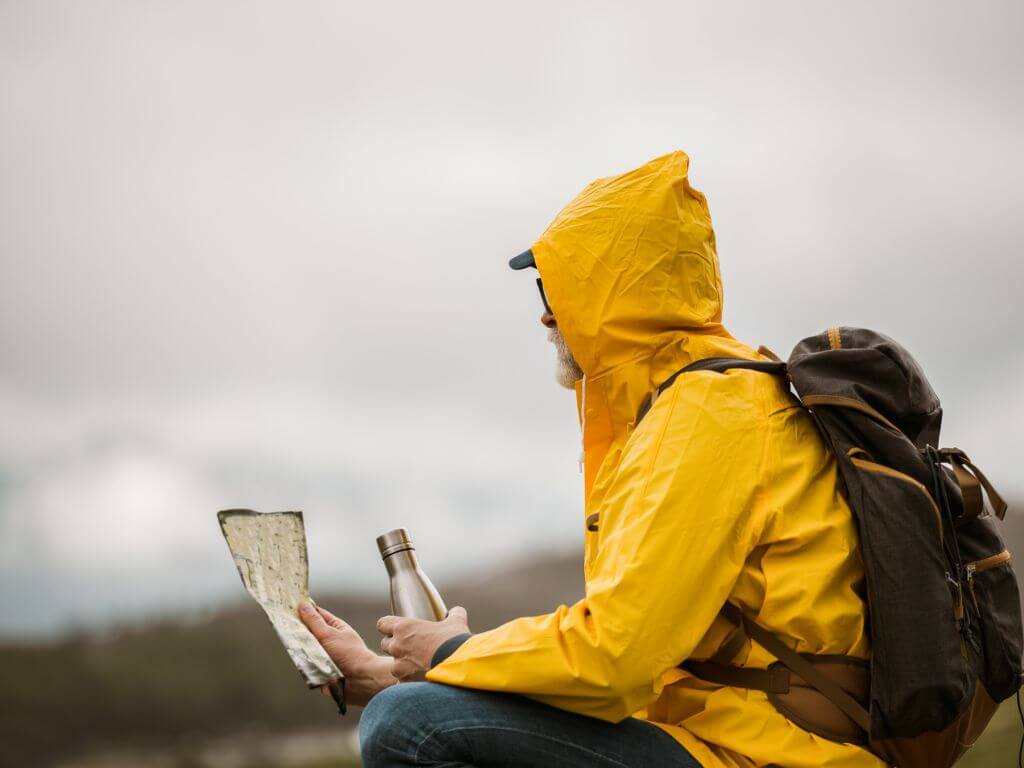 Another good thing to bring with you is some waterproof over-trousers that you can slip on when you get caught in an April shower. These usually pack down small and can be the difference between dry pants while sightseeing and exploring, or wet legs and bums!
Another must for your packing list for Ireland in April is waterproof boots or hiking shoes. Wet feet are a big possibility while exploring the natural landmarks of Ireland during April. My choice of footwear for Ireland is the Merrell Women's Alverstone Hiking Shoe.
And finally, a good addition to your day bag would be a windproof umbrella. An umbrella that won't blow away during an April shower could come in handy.
Clothing essentials
If you are struggling to know what clothes to pack for Ireland in April, then this section might give you some direction. Staying warm and dry is the name of the game when it comes to what to wear in Ireland in April.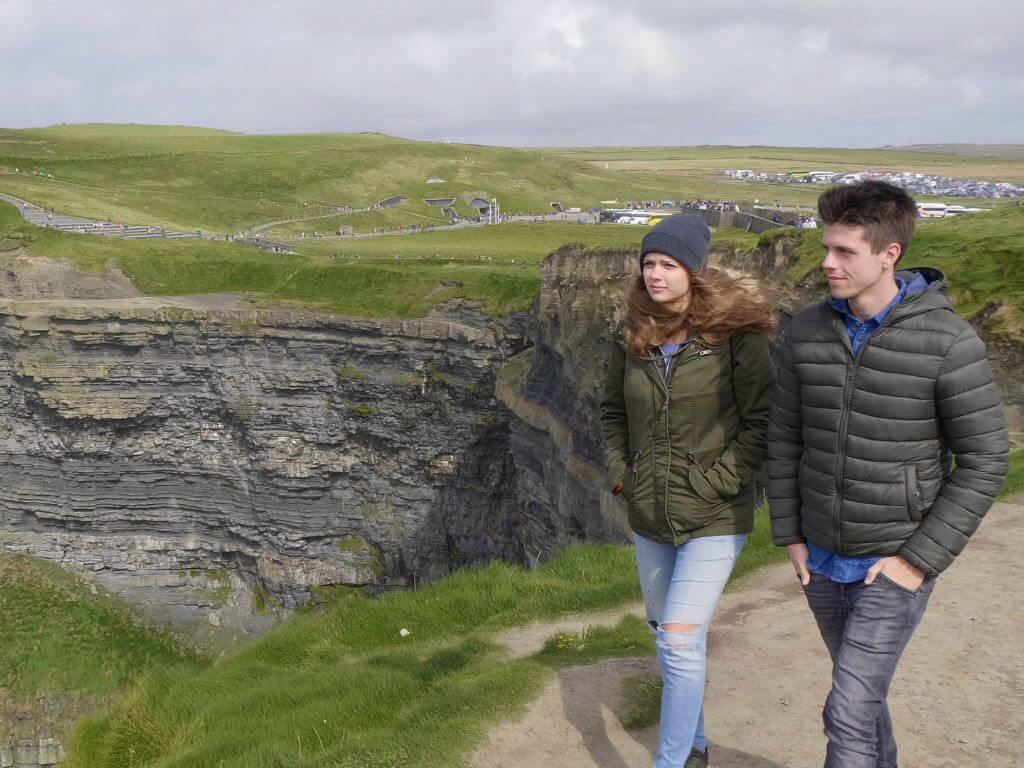 The best option for preparing for your trip is to remember the layering system. Layers that are easy to put on and take off will serve you well, especially when you transition from outdoors to indoors and vice versa.
Fleece tops – These are ideal elements for a layering system. They are lightweight, versatile, and warm. Pack two to three and wash them when needed during your trip.
Flannel shirt – These can be useful daytime tops for both men and women and can easily be teamed with fleece tops or a sweater.
T-shirts – Make sure to pack a few t-shirts, either short or long-sleeved, whichever is your preference.
Jeans – Jeans are a staple to any Irish wardrobe and can be worn anywhere and any time of the day or night. Pair them with a flannel shirt and sweater for daytime and with a less casual top for evening wear.
Technical pants – If you are likely to be hiking or doing a lot of outdoor activities, then a set of technical pants may be better than that additional pair of jeans. When shopping for these types of pants for packing for Ireland, opt for water-resistant versions that dry quickly.
Long sleeve cardigan – A long sleeve cardigan for ladies would be great for evenings in restaurants or your hotel bar for keeping chills off you.
Fleece-lined leggings – If you don't fancy wearing jeans or need to save some space in your luggage, then fleece-lined leggings for women can be a great option. They'll keep your legs warm and are versatile enough to wear with shirts or even short dresses.
Evening shirt – For men, an evening shirt or dress shirt might be advisable for restaurants, particularly if you are staying in one of the top luxury hotels in Ireland where the restaurants may have a dress code. An evening shirt or top for ladies is also advisable.
Chinos – For men, chinos are a better alternative to jeans for evening wear.
Winter dress – For ladies, one or two winter dresses are great choices for evening wear. Combine with your fleece-lined leggings or a warm pair of tights and you are all set for dinner.
Loafers – For evening wear for men, a pair of loafers that can be worn with your choice of chinos are the ideal footwear for after a day of sightseeing. You won't want to be wearing your waterproof boots if you are going from your hotel room to the restaurant.
Black flat shoes – For the ladies, a pair of black flats is ideal with either jeans or a dress. They pack small and usually don't weigh too much either.
Flip flops – These can be useful in your accommodation for wearing in your room, down to breakfast, and even at the hotel pool or spa.
Now, if you are someone who feels the cold these items are worth considering for your Ireland packing list, especially if you are coming from a warmer climate. Whenever we visit Ireland outside of the summer months, we always bring some winter woolies to keep us warm as we live in Portugal and feel the cold quicker than our families who are based on the Emerald Isle.
Hat, gloves, and scarf – These are top of the list for April visits to Ireland. You just never know when you'll need them to help keep warm outside.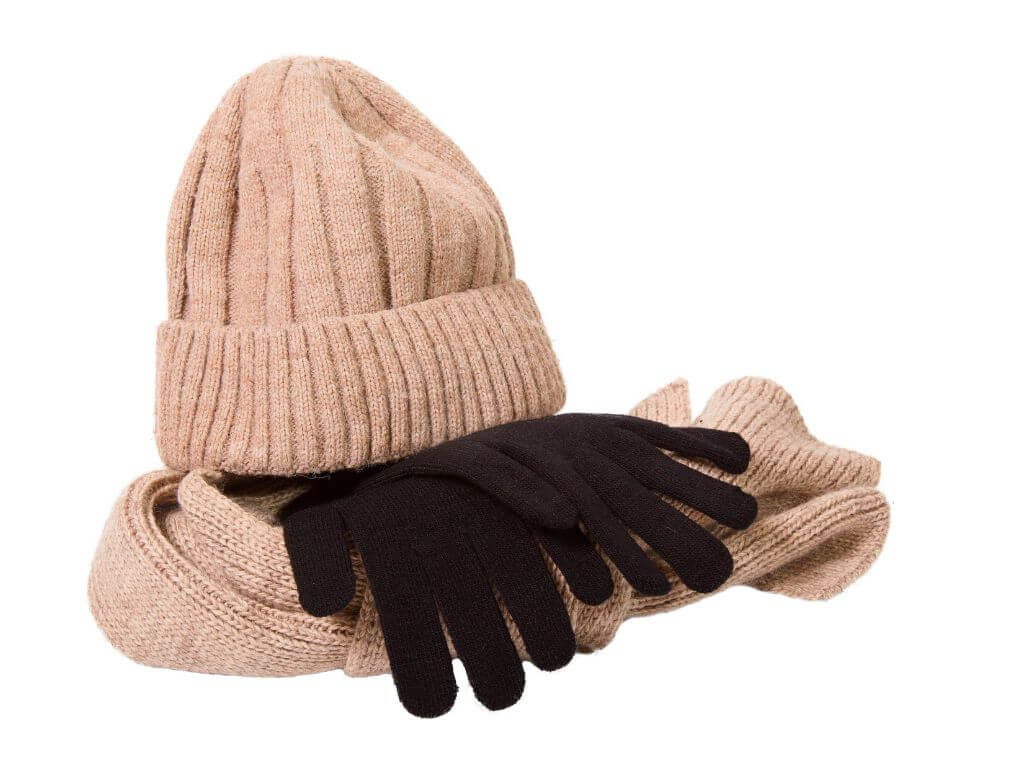 Wool sweater – Whether you opt to bring one with you or buy your wool sweater in Ireland as an Irish souvenir, a wool sweater is a good addition to your April clothing for Ireland. If you are going to buy your sweater in Ireland, make sure to buy it early in your trip so you can weather it for the rest of your trip.
Wool socks – A few pairs of wool socks are advisable for your packing list. These will keep your feet warm while wicking away moisture, a must when exploring the great outdoors.
Base layers – Depending on how much the cold affects you, a set of base layers for particularly cold days might be worth packing. I and my son have used base layers in Ireland during a trip in March and April as we were coming from a warmer climate. They kept us nice and warm, even when the wind was bitingly cold. When we visit again in April, we will be packing our base legs at the very least.
Packing cubes – I'm pretty sure you know this by now, but if not, one of my biggest packing tips for Ireland is to use packing cubes. Roll your items up tight, pop them into colour-coordinated packing cubes per person, and use them to store your clothing in drawers straight from the bag.
Packing for Ireland in April – Essentials
Now that your clothing packing list for Ireland in April is ready, let's move on to other essentials you'll need. These include the travel basics, as well as any electronic items and gadgets that will come in handy during your trip.
Travel essentials
Passports – You need to ensure your passport is in date and for certain countries, that it is valid for 6 months from the time of your visit. Find more information here.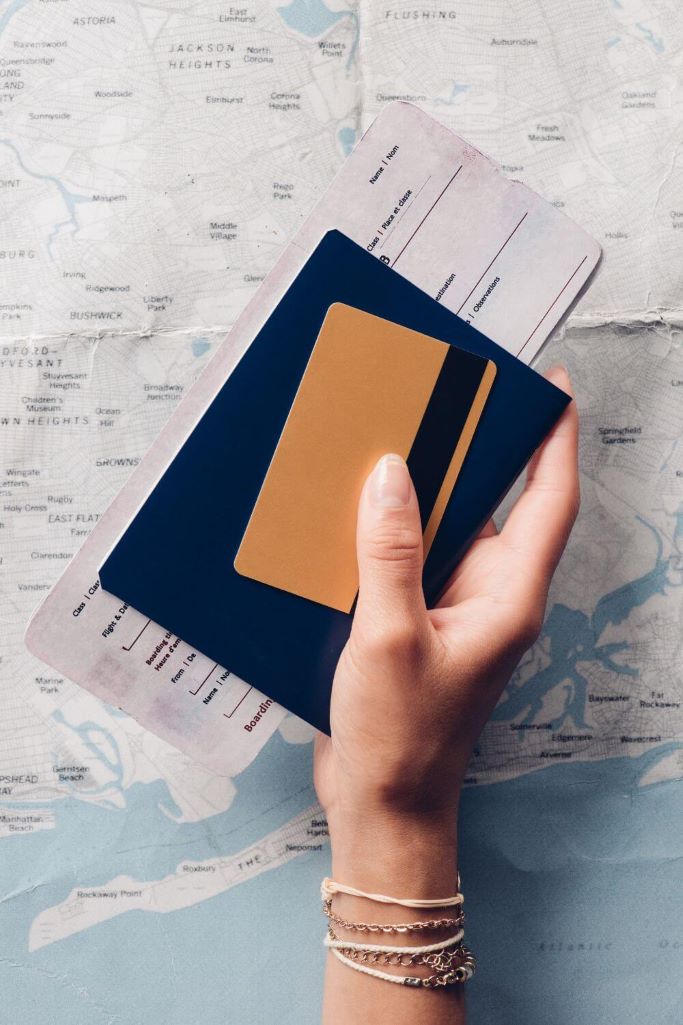 Visas – Visitors from certain countries require a visa to enter Ireland. Click this link to find out if you need a visa to enter Ireland.
Travel Insurance – Do not travel to Ireland without travel insurance. Even if you think you don't need it, you never know when an accident or flight cancellation might occur, and it is much better to have peace of mind than a headache of worry. You can get a free quote from SafetyWing (for longer travel) or World Nomads for adventure travellers and general travel.
Travel document holder – A travel document holder or wallet is great for keeping passports, visas, and all your hotel and tour bookings in one place.
Credit/Debit cards – Make sure you have a valid credit card with sufficient credit available to cover your excess on your car insurance if you are hiring a car and deciding not to take out Super Collision Damage Waiver with the car hire company. Some will not accept third-party SCDW policies and will still look to cover the access on a credit card. Your credit card will also be handy for those souvenir purchases. And remember your debit card for taking money out of an ATM.
Driving license and IDP – Don't forget your driving license and International Driving Permit (if required by the car hire company). Each car hire company has different requirements regarding IDP's. Those from the EU and the UK generally do not need an IDP but check before you go to Ireland whether you need one or not.
Guide book – If you plan to be spontaneous, or have decided not to plan your entire itinerary, then an Ireland travel guide book will be a useful addition. I recommend the Lonely Planet Guide Book for Ireland. I have used Lonely Planet for years and have their 13th edition for Ireland and still refer to it for our trips.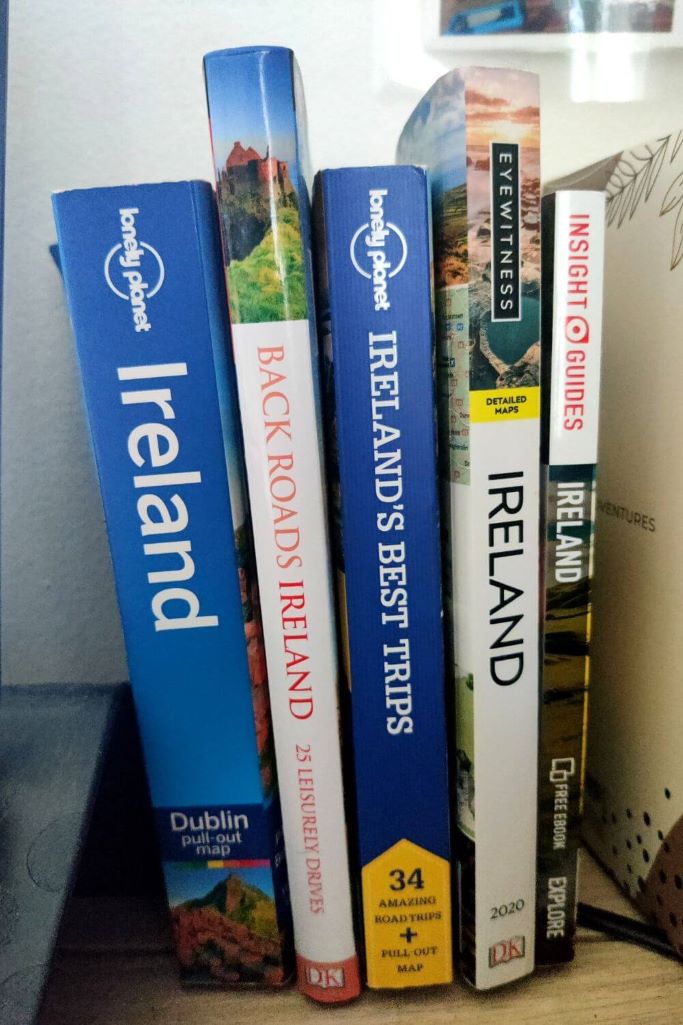 Day Pack – A waterproof day pack is another good thing to remember for your Ireland packing list for April. A waterproof one will ensure the personal items you carry with you remain dry, even if you get caught in an April shower. The Outlander Lightweight Travel Daypack is an ideal day pack for Ireland.
Travel Towel – While not essential, it is a good idea to take a travel towel with you. Sometimes you just need a little bit more help than the towels provided by your hotel or accommodation guest. Or, it can be left in the trunk of your hire car for days when you might get caught out in the rain.
Travel Pillow – For flights, bus trips, train journeys and long car rides, a travel pillow will make it more comfortable for travellers.
Reusable tote – Ireland has long given up giving out plastic bags for purchases. Nowadays, retailers provide paper bags. However, if you are shopping on a rainy day in Ireland, paper bags may disintegrate. So, to avoid this happening, take a reusable tote bag with you to pop your purchases into.
Electrical items and gadgets
Other things to pack for Ireland are your gadgets and electrical items. The following are suggestions.
Universal travel adapter – You cannot travel to Ireland without a universal travel adapter. Ensure you choose one that will accommodate your plugs and one that has some USB ports.
Portable phone charger – If you plan on using your phone to take all your photos, ensure you have a portable phone charger with you, just in case your battery starts to run low. The best portable power bank on the market comes from Anker. These are our power banks of choice and they have never let us down.
Kindle Paperwhite – Instead of carrying around heavy physical books, opt for a Kindle Paperwhite instead. We never travel anywhere without ours and you can even get digital versions of some guidebooks for Kindle.
Camera batteries/memory cards – If you are bringing a separate camera with you to capture your pictures of Ireland, then ensure you pack enough batteries, chargers, and memory cards for your camera. You don't want to run out of power or memory just as you find the perfect spot to capture a sunset over the Dingle Peninsula or a beautiful scene from Glendalough!
Reusable water bottle – Pack a collapsible water bottle to refill when you can. These are far more eco-friendly than buying water bottles everywhere you go. And yes, tap water is safe to drink in Ireland.
What to pack for Ireland in April – Toiletries
When it comes to what to bring to Ireland in April after clothing, travel essentials, and electronics come your toiletries.
There are two things to consider here.
Firstly, if you are travelling with only hand luggage, ensure your liquids and creams do not exceed the size and weight limits. Try and use travel-sized bottles of toiletries where possible, so that you can save more space in your bag.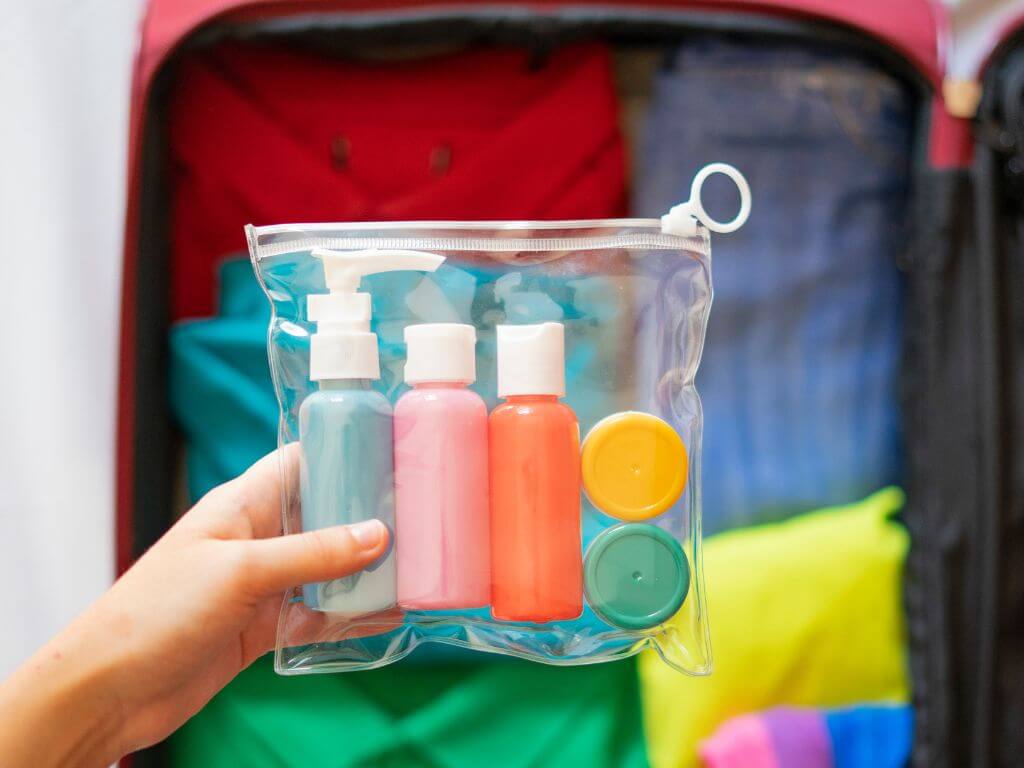 Secondly, you can buy toiletries in any pharmacy, beauty store, and supermarket throughout Ireland, so if you run out or need something specific, you can always buy it once you are there. Just pack what you need for your first few days and top up when necessary.
Remember to pack the following essentials to get you started:
Shampoo/conditioner
Body wash
Toothbrush/toothpaste/mouthwash
Deodorant
Razor (check whether you can carry a razor in your hand luggage before your departure)
Shaving gel
Hairbrush
Hair ties
Lip balm
Hand warmers (if you think you will need them)
Women's sanitary products
Also, remember to pack any specific pain medication you might need and any regular prescription medication you take. And take more than you need in case of unforeseen circumstances or delays.
Most prescription medication can only be purchased in a pharmacy in Ireland with a doctor's prescription note. It is also a good idea to bring a copy of your latest prescription note from your doctor, just in case you need medical attention or to see a doctor. They can then see what your doctor has prescribed for you.
There is also a limit on the quantity of pain medication such as paracetamol and ibuprofen that you can buy over-the-counter in one transaction. And no, they won't split them between you and your husband if they know you are together, as myself and my husband discovered last year. The same goes for medication such as antihistamines for allergies!
Bathrooms in guesthouses and traditional B'n'B's can be small with little space for lots of toiletries or a big bag. So, store all your toiletries and medication in a hanging toiletry bag that will save space in your bathroom.
Things not to forget when packing for visiting Ireland in April
Earplugs – Some hotels can be noisy, especially if they are located in the centre of a town or city such as the Temple Bar area of Dublin. If you are a light sleeper, pack some earplugs. The best ones I have found are Mighty Earplugs. They mould to the shape of your ear and are super comfortable.
Sleep Eye Mask – A sleep mask is a good idea for your plane journeys. And bring a sleep eye mask as not all hotels and accommodation choices have blackout blinds or curtains. The sun rises before 7am in Ireland during April so you've been warned!
Sunglasses – With sunnier days and more hours of sunlight, you would be wise to pack a set of sunglasses. Also, driving at sunrise eastwards, or westwards at sunset can potentially mean the sun is shining right in your eyes, and you don't want to be blinded on a narrow country road. So, pop your favourite pair in your bag.
Packing for a trip to Ireland in April doesn't have to be complicated. Whether you're planning on visiting the city, exploring the outdoors, or simply wanting to relax and take it easy, taking some basic items with you can help make your trip more comfortable and enjoyable. Now that you know how to pack for April you will be well prepared to face whatever the weather throws at you and all eventualities.
Read more about visiting Ireland: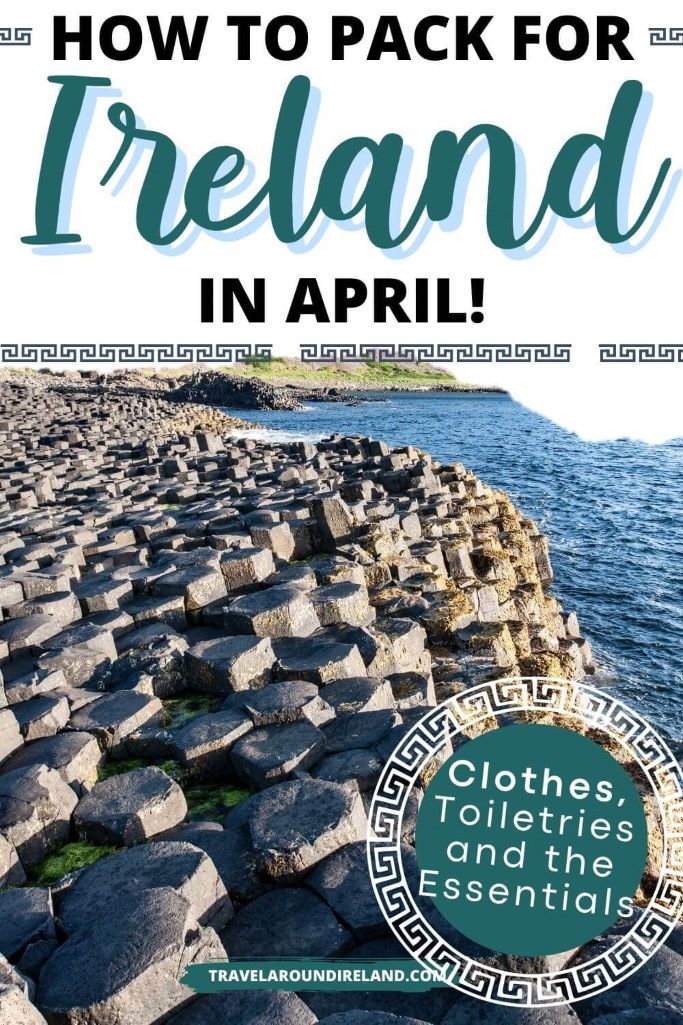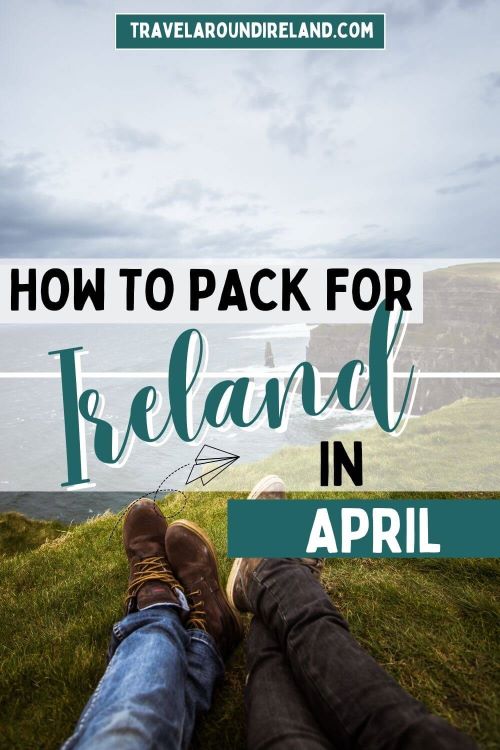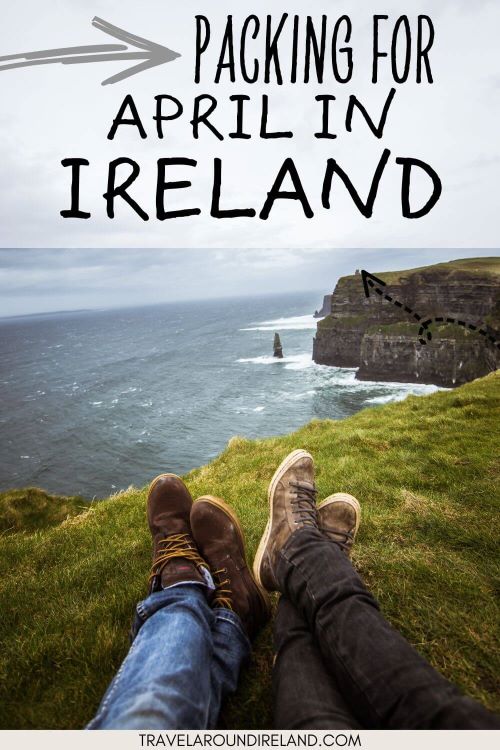 Travel Around Ireland is a participant in the Amazon Services LLC Associates Program, an affiliate advertising program designed to provide a means for sites to earn advertising fees by advertising and linking to amazon.com, amazon.co.uk, amazon.ca. Amazon and the Amazon logo are trademarks of Amazon.com, Inc. or its affiliates. To learn more about affiliate links, read my Disclosure Policy here.