The Emerald Isle is a place many people long to visit, whether they have Irish heritage or not. Rolling green fields, a rugged coastline battered by the Atlantic Ocean, and pubs filled with the 'craic', it is the land of a thousand welcomes. But getting ready for a trip there can sometimes feel overwhelming, especially when it comes to what to pack for Ireland. Well, let me take away some of that overwhelm with my Ireland packing list that deals with the essentials you must not forget.
If you have been wondering what to bring to Ireland, then this article is exactly what you need to prepare yourself for your trip to the Emerald Isle. There is a lot of information out there about what you need to include on your packing list for Ireland but this article deals with some of the things those lists forget or omit.
I have created the ultimate Ireland packing list in which I detail all the clothing items, toiletries, electronics, and gadgets you might want to take with you. There are even ideas for what to pack for Ireland for the different seasons in terms of clothing.
But, there are some items that I need to bring to your attention and you will find them all below. These items are just some of those that members of my Facebook group have said are essential for a successful and enjoyable trip to Ireland.
Find my Facebook group here.
*This post contains affiliate links, which may include Amazon affiliate links. To read more about affiliate links, please visit my Disclosure Policy page.
Things to know before you pack for Ireland
Where to visit in Ireland
In case you are still planning your itinerary, you might want more ideas to help you finalise your plans. You probably have places like the Cliffs of Moher, the Rock of Cashel or the Giant's Causeway on your list but there is a lot more to Ireland than those main sites.
There are lots of historical landmarks to visit in Ireland. There is also plenty to see and do in Dublin whether you have one day in Dublin or three to fit in the top Dublin attractions. And there are some amazing places to visit in Northern Ireland aside from the Giant's Causeway. Feel free to browse the site further for more inspiration.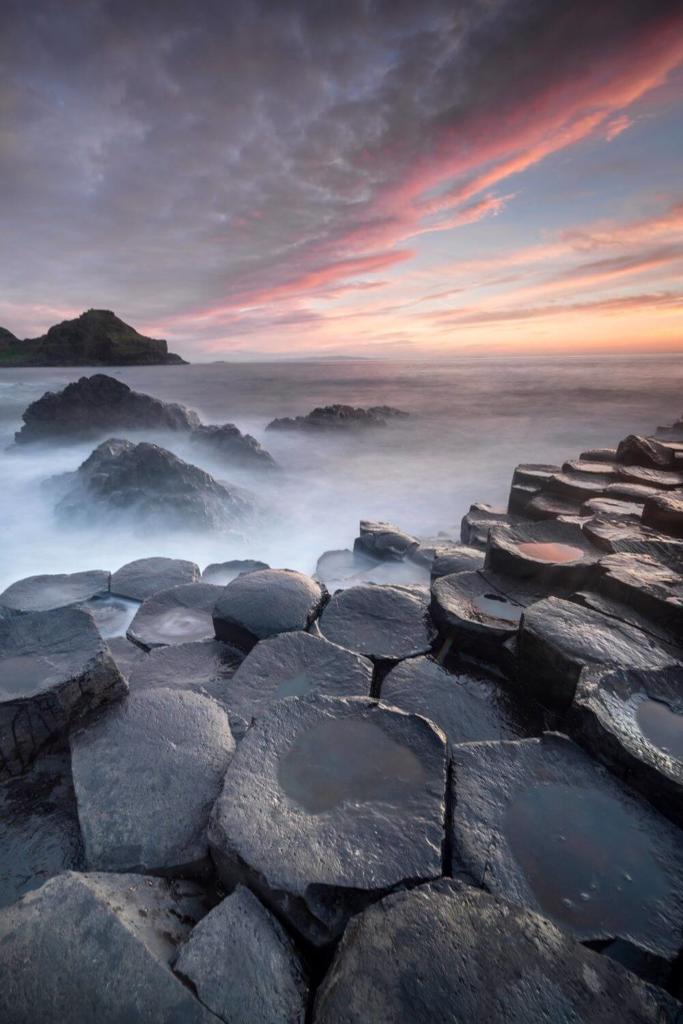 What's the weather like in Ireland
Ireland's climate is mild, temperate, and wet. Thanks to the effects of the Gulf Stream, Ireland stays warmer than other places on the same latitude as it. Ireland experiences an abundance of rain and rarely experiences extreme temperature differences.
That said, weather can be a deciding factor as to when people choose to visit the Emerald Isle. Summer is warmer with longer days but is the peak tourist season. Winter is a far quieter affair but is accompanied by colder and shorter days.
If you are still undecided, read my post about the best time to visit Ireland to help make things clearer for you.
How to get around Ireland
Ireland may be an island and smaller than many other countries but the distances between tourist attractions and towns can be deceiving, particularly if you choose to take the roads less travelled.
You can get around Ireland easily by car, choosing the motorways to get from point to point, or the more scenic route. It is also possible to travel Ireland without a car, either by using the public transport system or joining tour groups for things like enjoying a day trip from Belfast or Dublin.
You can find plenty more information to help you plan your trip to Ireland with my Ireland travel tips.
The essentials you really need to pack for Ireland
I have covered items such as clothing, footwear, and toiletries in my ultimate Ireland packing list, which also comes with a free, printable checklist to make packing for Ireland even easier.
In this section, I look at other essential things to take to Ireland for an enjoyable and successful trip. These items have all been recommended by members of my Facebook group and other groups I am a member of.
They are things to bring to Ireland that you might not have considered and are often missed off traditional lists of what to take to Ireland. Some are everyday essentials while some are specific to activities you may be partaking in.
Top Sheet
Time and time again, I see people talking about taking a top sheet to Ireland. If you have not come across the term 'top sheet', simply put, it is an oversized flat sheet that sits between you and the duvet/comforter/blanket.
In Ireland, we know them simply as flat sheets, as opposed to fitted sheets. Flat sheets are not used as often in Ireland as they are in the United States, for example, and not many hotels and bed and breakfast accommodations use them either. They tend to use a fitted sheet on the mattress and a duvet with a cover on it.
However, a lot of people from the US prefer to use a top sheet, particularly during summer so they can kick off the duvet or blanket but still remain covered.
So, if you are in team top sheet, you might want to consider packing a lightweight top sheet to avoid disappointment at your accommodation.
Washcloth
Washcloths, or face cloths as they are known in Ireland, are another item that crops up when people ask what to pack for Ireland. Some hotels will provide them in the bathrooms, but in many and in bed and breakfast accommodations, they may not.
If you like to have a washcloth in your bathroom, then I suggest adding one to your packing list for a trip to Ireland. Slip one into your toiletry bag to have to hand in your bathroom.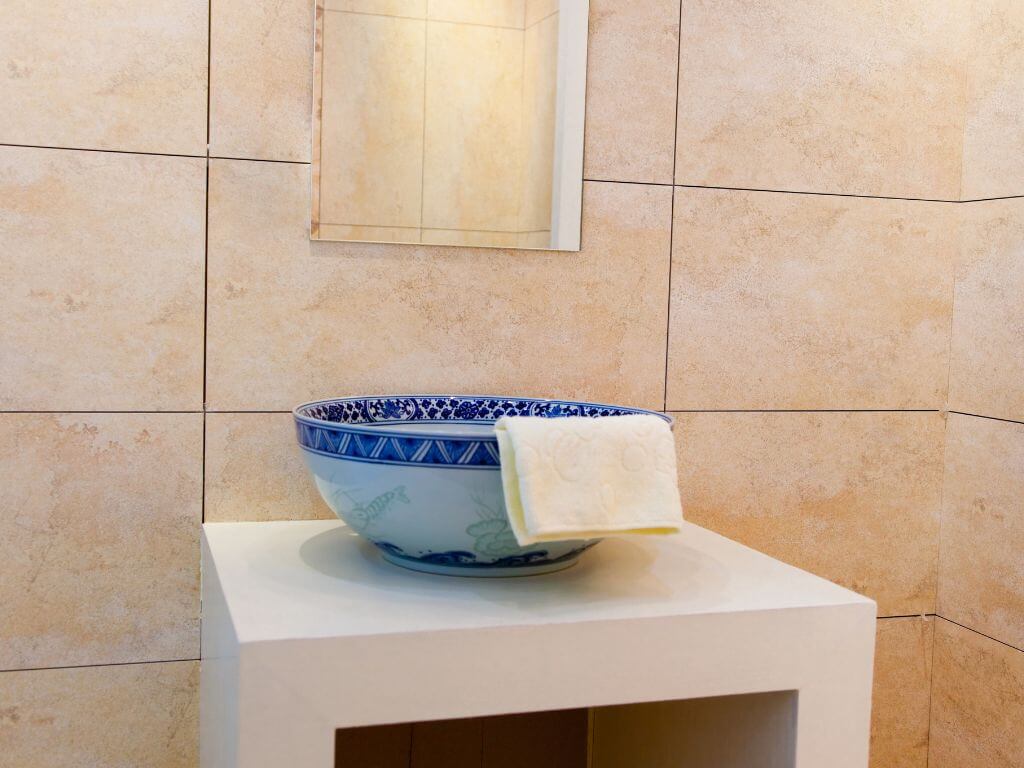 Waterproof Boots
Whether you plan to go hiking or not, one of the Ireland travel essentials you will need is waterproof boots (or shoes if you prefer).
Now, you possibly can get away with not needing them in summer if you are planning on simply walking around towns and cities. But, once you head out into the countryside, if there is rain, your shoes are going to get wet and they might not dry out by the next time you need them. And during other seasons in Ireland, you are going to need them to avoid wet toes,
There are even some tourist sites where waterproof boots are better in summer such as around Glendalough, the Giant's Causeway, and even parts of the Rock of Cashel. After all, rain+soil=mud.
Whether you want to choose waterproof boots or waterproof shoes, it is your choice.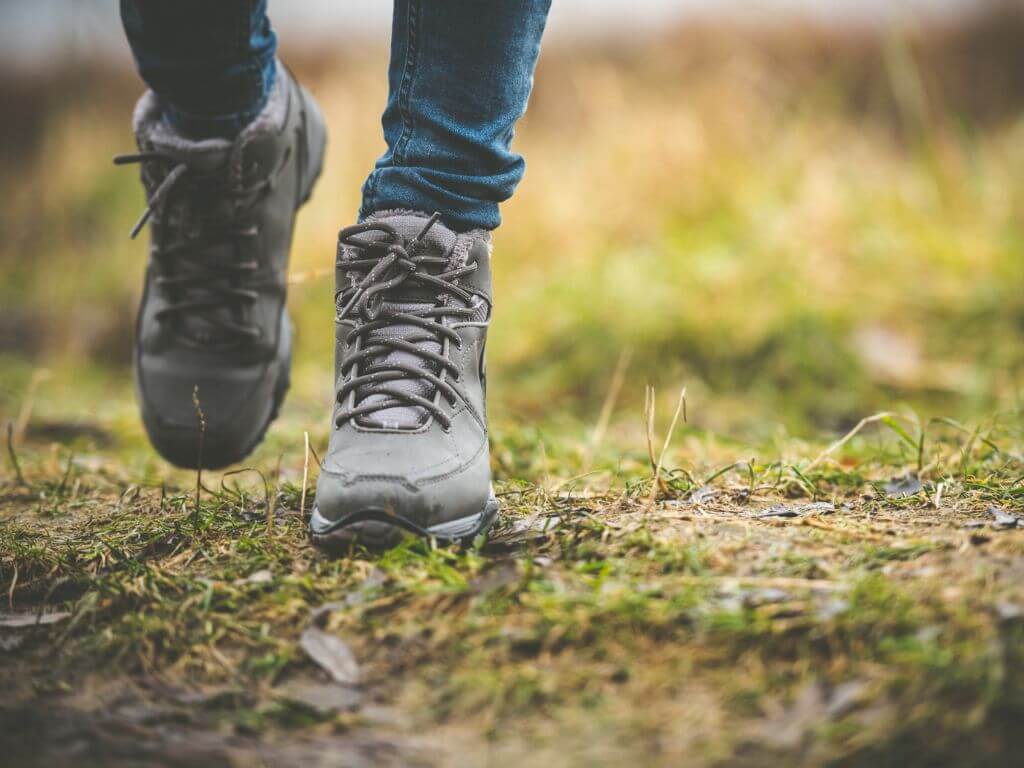 Moisture-wicking Socks
To keep your feet dry while exploring Ireland, invest in some moisture-wicking socks, especially if you are going during Spring, Autumn or Winter and will be wearing waterproof footwear.
These are also the ideal choice if you are going walking or hiking in Ireland. While you might have socks on your list of things to pack for Ireland, are they moisture-wicking ones? If not, you should consider getting yourself a few pairs.
Raincoat
No matter the time of for visit to the Emerald Isle, I highly advise you to make sure that a good quality raincoat is top of the list of what to pack for a trip to Ireland.
Rain is a frequent occurrence in Ireland, even in summer, and a lightweight raincoat that can be popped into your day bag is a must. No one likes to get caught out in the rain and soaked to the bone, so make sure everyone in your party has a decent raincoat in their luggage.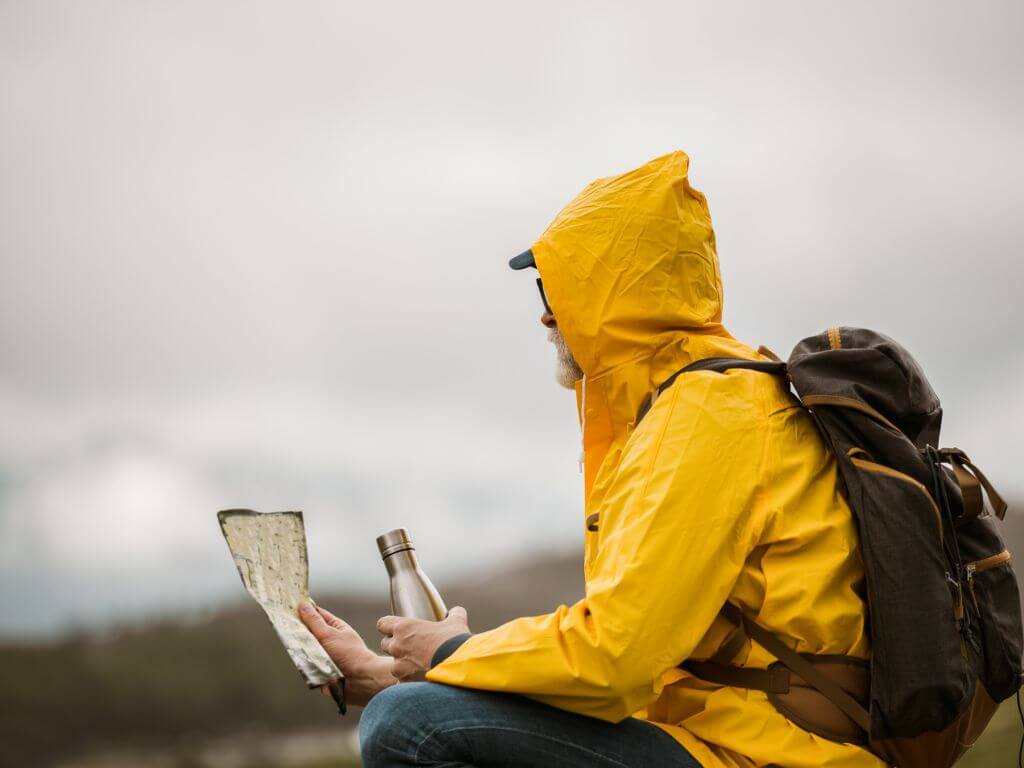 Windproof Umbrella
Not only is Ireland wet but it can also be incredibly windy, especially along the west coast and along the northern coast. Wind and rain combined can make for some miserable times if you do not go prepared. Along with your raincoat, a strong, windproof umbrella is another travel accessory for Ireland you should consider.
Make sure it is small enough for your day bag but strong enough to protect you from the downpour and wind at the same time. Look specifically for a windproof umbrella.
Ireland Travel Guidebook
Whether you have your Ireland travel itinerary planned to a T, or have a loose idea of what you are going to do, it is always a good idea to bring along an Ireland travel guidebook.
Sometimes travel guidebooks can have ideas for things to do and places to stay that can help you plan your itinerary even further. And, with the wealth of expert knowledge in them, you might find a hidden gem or get further ideas of things to do and places to visit in Ireland that your initial research did not identify.
I have personally used the Lonely Planet Ireland guidebook for years and refer to it often when planning our trips to Ireland.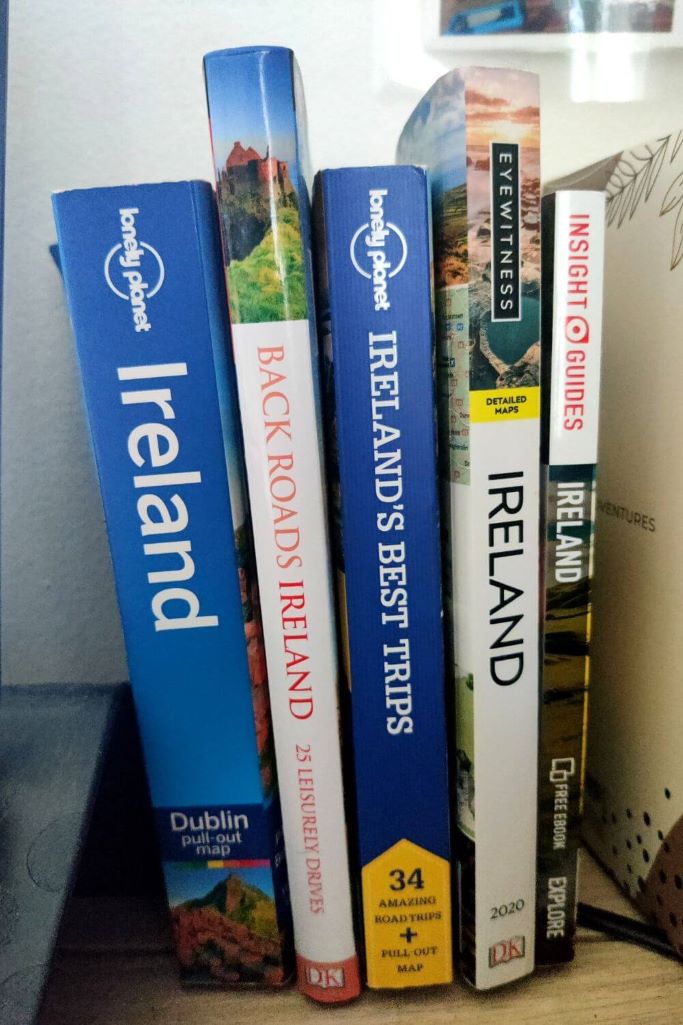 Sunglasses
Even if you are visiting Ireland during Autumn, Winter, or Spring, when the days are shorter, wetter, and colder, hear me out.
During summer, sunglasses are often on everyone's packing list no matter where they are visiting, but you still need them in winter in Ireland.
The winter sun sits low on the horizon in Ireland, particularly at sunrise and dawn, and in the hours before sunset. If you are driving east at sunrise, or west at sunset, there is a real risk of you experiencing sun glare. No one wants to be blinded on an Irish country road during those hours. So, your favourite pair of sunglasses into your bag, or even better, treat yourself to a new pair of sunglasses.
Universal Travel Adapter
When going to Ireland, a travel adapter is a must unless you are UK based and travelling from there. Ireland uses the three-pronged type-G plugs.
If you are travelling with a mobile phone, kindle, iPad, hair dryer, shaver, or any type of electronic device, they are most likely going to need to be charged. So make sure that a universal travel adapter is on your Ireland packing list!
Phone Holder for Cars
If you are planning to get around Ireland by car, then remember to bring a phone holder for the car, especially if you plan to use Google Maps to get around. This will simply make it much easier to follow directions and give a cursory glance to ensure you are taking the correct turns.
You should also make sure you have your charging cable with you to plug into the USB port in the car.
Many hire cars have built-in Bluetooth connectivity, but having your phone up high, rather than in the drinks well will be much more useful. Just make sure it is a suction one for the window or will fit easily into the air vents.
Other things to consider for your Ireland packing list
While the above items are what I would consider essentials, there are two other things you may want to pack. They have not made the list above as you could opt to buy them as your souvenir from Ireland.
The first thing is a wool sweater. Wool is great for keeping warm, especially during winter, and even more so if it snows in Ireland. However, Ireland produces some of the best wool sweaters in the form of Aran jumpers. Originally made for the fishermen from the Aran Islands, these wool sweaters are a popular souvenir to buy in Ireland.
The second thing you might want to consider is an Irish-themed scarf. A wool scarf that can act as both a scarf and shawl is the perfect choice for any time of year, even cooler summer evenings. But again, these are readily available to buy in most gift shops throughout Ireland so you might want to buy one there as your memento.
And finally, if you are spending St Patrick's Day in Ireland, you might want to include an item of clothing that is green to join in the festivities.
So, if you have been wondering how to pack for Ireland, I hope this and my complete packing list for Ireland have helped you compile your list and eased the overwhelm somewhat.
Read more about planning a trip to Ireland: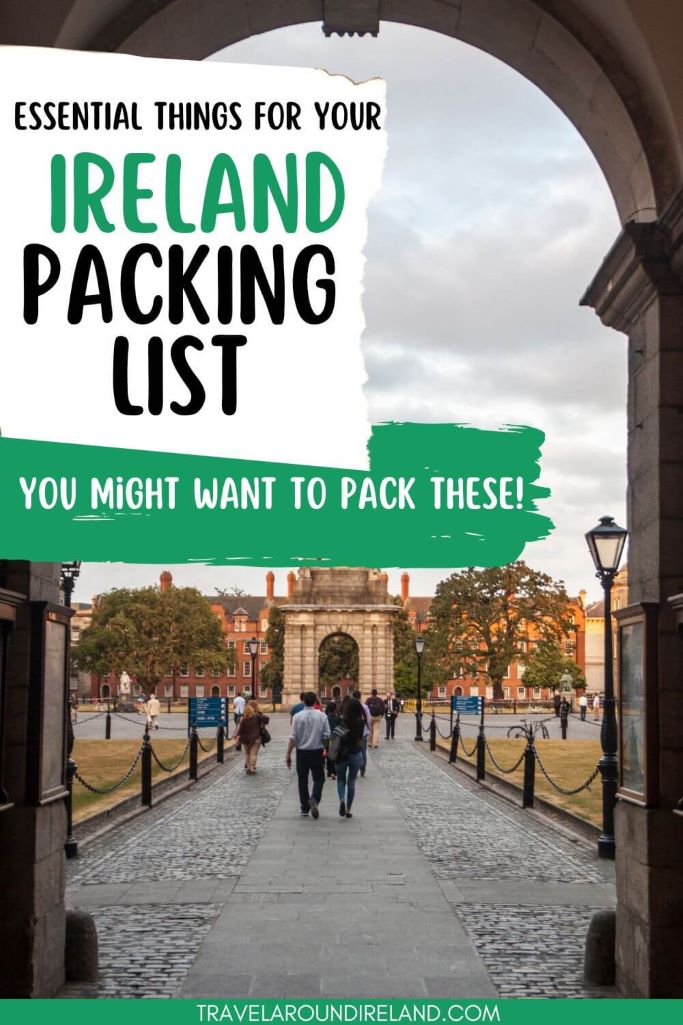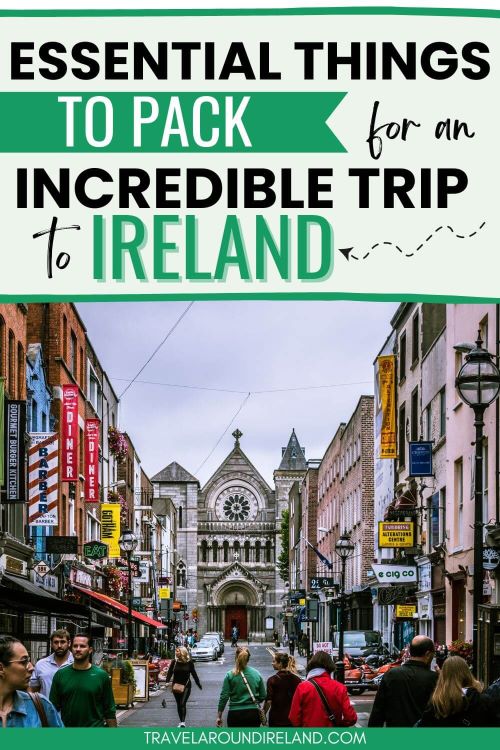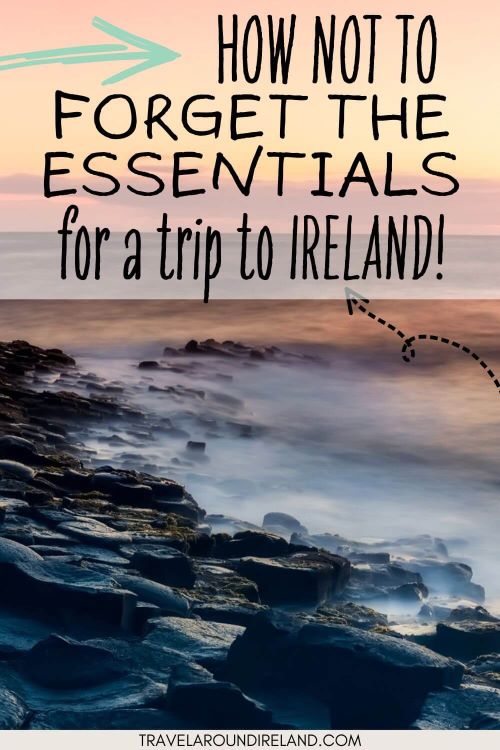 Travel Around Ireland is a participant in the Amazon Services LLC Associates Program, an affiliate advertising program designed to provide a means for sites to earn advertising fees by advertising and linking to amazon.com, amazon.co.uk, amazon.ca. Amazon and the Amazon logo are trademarks of Amazon.com, Inc. or its affiliates. To learn more about affiliate links, read my Disclosure Policy here.