Looking for the best things to do in Wexford, Ireland? Then you are in the right place. Discover a list of all the best things to do in County Wexford and start planning your itinerary today!
Wexford is a county that is popular with Irish holidaymakers and once you visit the county, you will understand why!
With a beautiful coastline filled with sandy beaches, hills and mountains to be climbed, and everything in between, Wexford is a county in Ireland with something for everything and in this post, you'll find a host of ideas for activities to do in County Wexford should you decide to visit.
*This post contains affiliate links, which may include Amazon affiliate links. To read more about affiliate links, please visit my Disclosure Policy page.
Best things to do in Wexford, Ireland
Whether you are a native to Ireland and are looking for things to see and do in Wexford for a day out or a short visit, or whether you are a first-time visitor to the Emerald Isle and are wondering whether Wexford is worth visiting, this post will help. Discover what the county has to offer and some of the best Wexford things to do, see and enjoy.
Hook Head Lighthouse
By far, one of the most popular things to do in Wexford, Ireland is to visit the Hook Head Lighthouse. This Irish lighthouse stands on the Hook Peninsula and is the world's oldest working lighthouse.
Standing for over 800 years and at 35m tall, this is one of the most popular Wexford tourist attractions with locals and tourists alike. It is believed monks in the 5th century lit a beacon on the head of the peninsula and there has been one ever since.
Access to the lighthouse is by guided tour only, during which time you will get an introduction to the lighthouse and its history. You can also climb the 115 steps to enjoy beautiful views from the top. There is a visitor centre at the lighthouse with a café, or you can enjoy a picnic on the grassy grounds under the watchful eye of the lighthouse. Hook Head Lighthouse is a popular place to visit with kids in Wexford.
Discover more about visiting the Hook Lighthouse, our visit, and what to expect.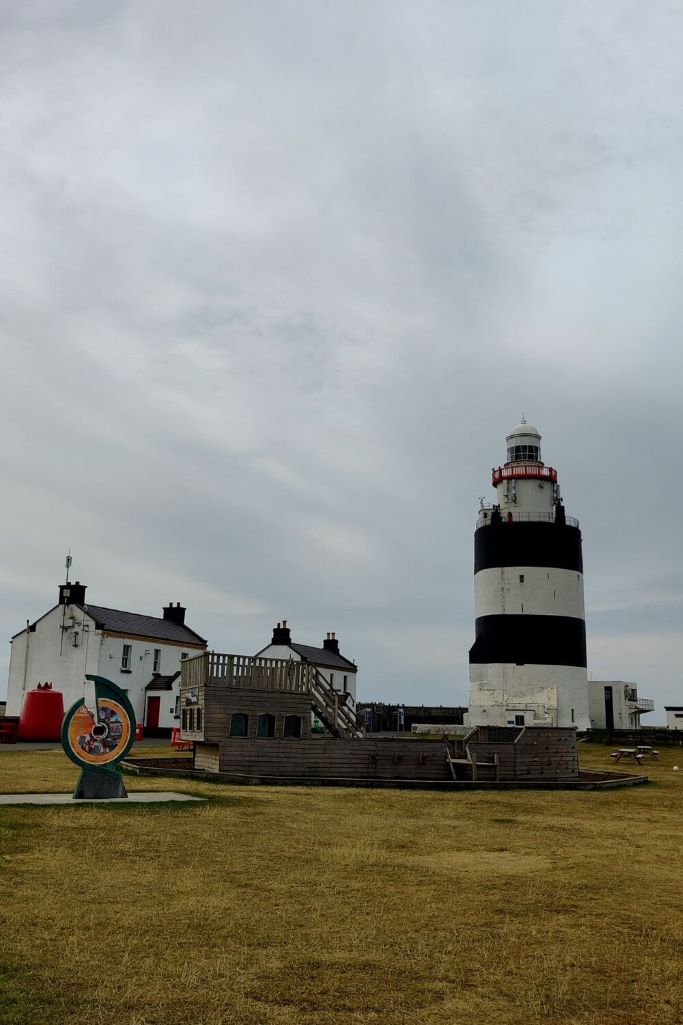 Johnstown Castle and other castles
Nestled on a 150-acre estate is the Gothic Revival mansion that is Johnstown Castle. Although the current building dates from the mid-19th century, there has been a castle on the site since the 12th century.
Visitors to Johnstown Castle, s short 6km drive from Wexford Town, can enjoy the castle, gardens, lake walks and there is a playground for families to enjoy. There are tours of the castle twice daily and this needs to be pre-booked. However, the grounds, gardens and playground are open to all. The visitor centre has a café and gift shop.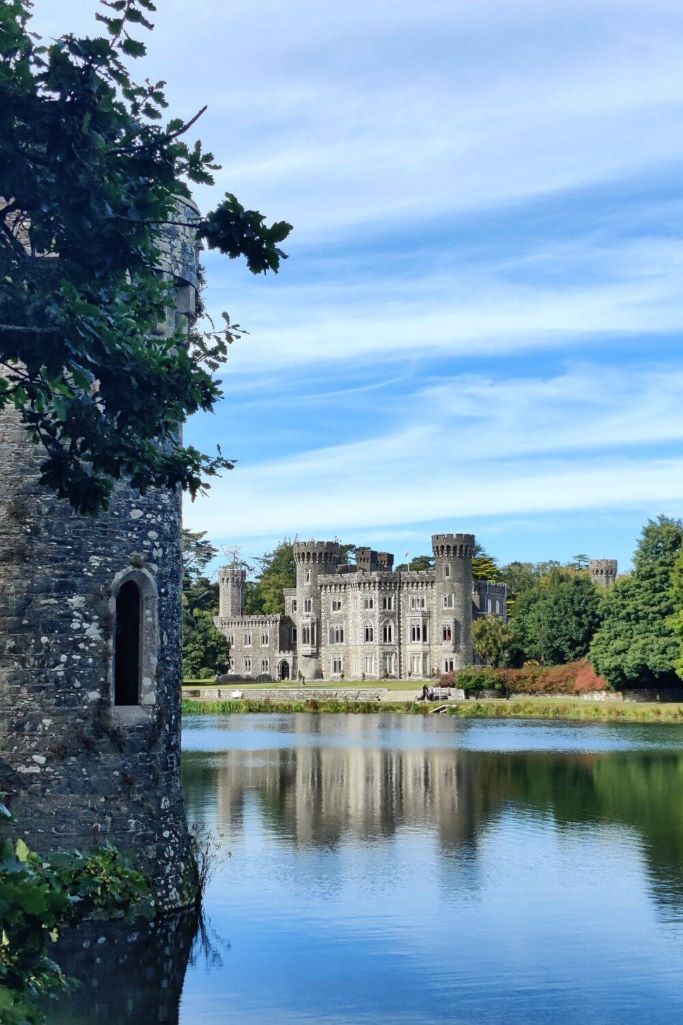 Also at Johnstown Castle, you can find the Irish Agriculture Museum. This museum, housed in the castle's farm buildings, has a collection of early Ferguson tractors, farm machinery, furniture and re-created farmhouse kitchens. There are also displays about farming and the impact it had on the Famine. If you are looking for historical places to visit in Wexford, then head to Johnstown Castle.
Another castle to visit is Ferns Castle, Wexford. Dating from the 13th century, this is an Anglo-Norman fortress that was granted to Sir Thomas Masterson during the time of Elizabeth I. Today, about half the castle remains with the most complete tower having a circular chapel, several fireplaces, a vaulted basement and great views from the top. It is open seasonally and is free to enter.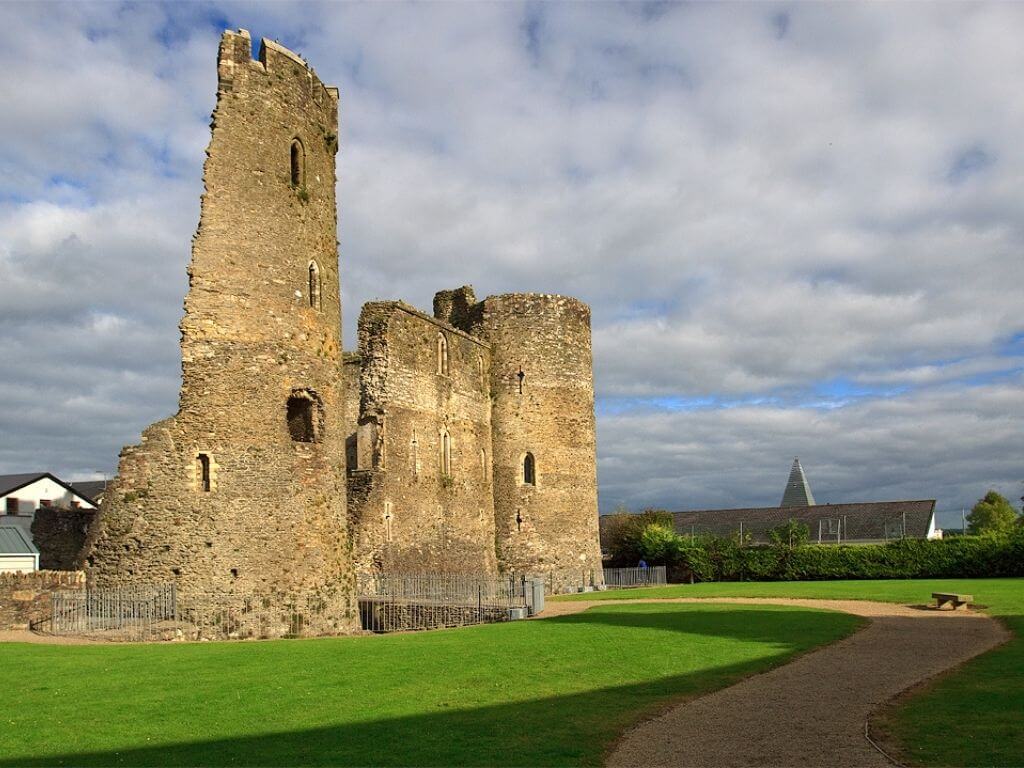 Other castles in Wexford to visit include
Enniscorthy Castle – This castle was built in the late 16th century, replacing a previous wooden castle dating from the late 1190s (occupied by Normans). Visitors can explore the development of both the castle and town through exhibitions.
Ballyhack Castle – This is a 15th century Tower House overlooking the Waterford estuary. Although some of it is ruined, other parts are in good condition and visitors can explore its five floors and enjoy an exhibition of replica armour relating to the Crusades and the Normans.
Tintern Abbey and other abbeys
Located on the Hook Peninsula, Tintern Abbey is a Cistercian abbey founded around 1200. After its foundation by William Marshal, Earl of Pembroke (who built it after a vow he made when his boat was caught in a storm nearby), it was colonised by monks from Tintern Abbey in Monmouthshire in Wales.
To distinguish the two abbeys of the same name, Tintern Abbey in Monmouthshire became known as "Tintern Major" and the abbey in Wexford became known as "Tintern de Voto (Tintern of the Vow)".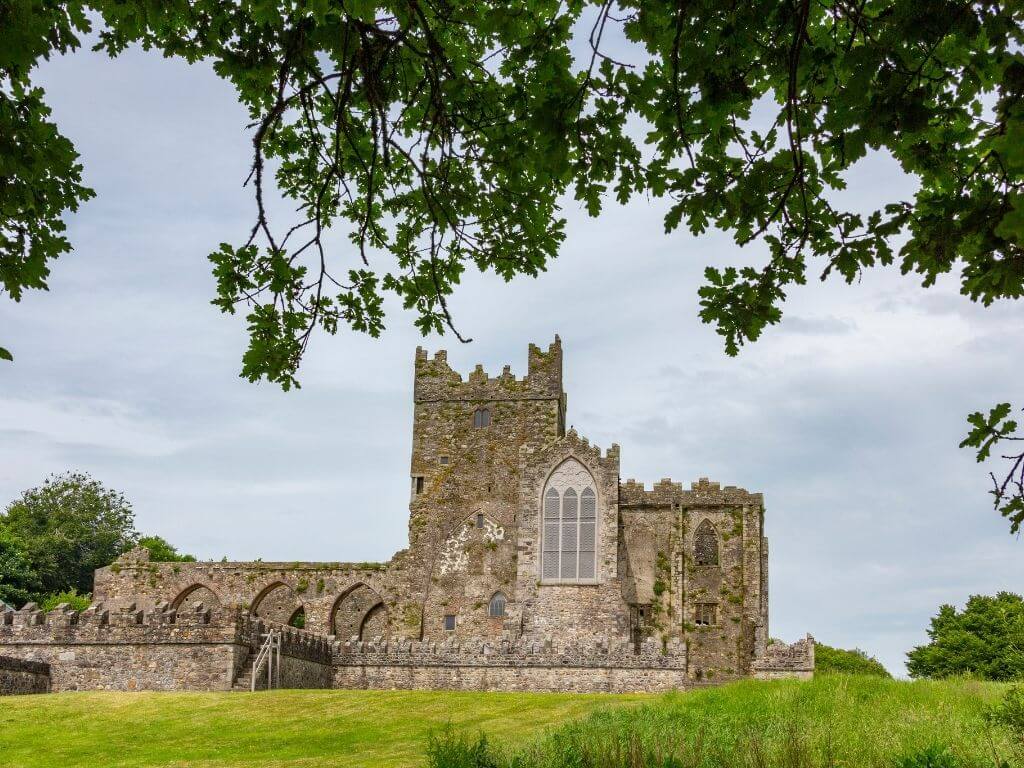 After the dissolution of the Monasteries in the 16th century, it became a private residence before eventually being turned over to the state.
Visitors to Tintern Abbey in County Wexford can view the nave, chancel, tower, chapel and cloister which all stand today.
In the surrounding area, there are woodland trails to enjoy walks, and visitors can also visit the nearby restored Colclough Walled Gardens.
Selskar Abbey is another place to visit in Wexford if you want to visit old religious sites. It is a ruined 12th-century abbey in Wexford Town that belonged to the Augustinian order. It is claimed it was built on the site of an old Viking temple dedicated to Odin. Today it is part of the Westgate Heritage Tower (see further down).
Dunbrody Abbey is a former Cistercian monastery that has a crossed-shaped church built in the 13th century. It has a later tower added in the 15th century and is one of the longest churches in Ireland at 59m. There is a visitor centre and you will also find one of only two full-sized hedges mazes in Ireland at the site. The visitor centre is open from May to September and there are also tea rooms and a 9-hole pitch and putt course.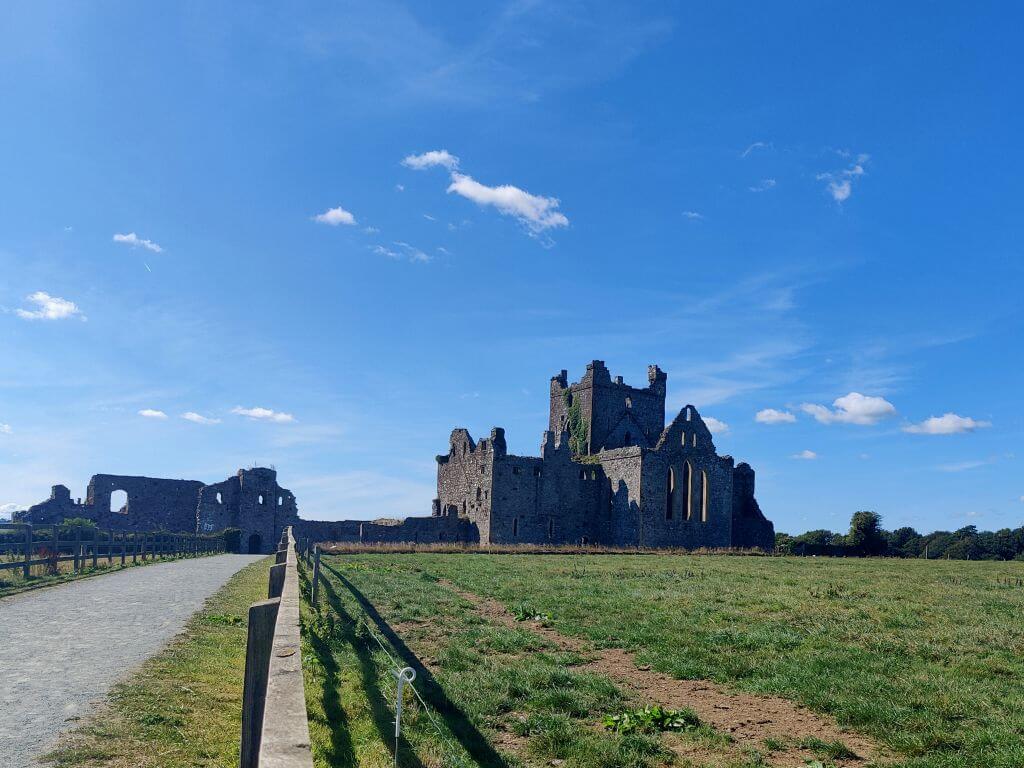 Saltee Islands
The Saltee Islands are a pair of small islands lying 5km off the southern coast of County Wexford. Great Saltee covers 89 hectares while Little Saltee covers 37 hectares.
The islands have been largely unoccupied since the early 20th century and are privately owned. They are a breeding ground for many sea birds including puffins and for grey seals. It is the puffins that draw the largest proportion of visitors.
There is a daily ferry running from April to October from Kilmore Harbour. Visitors can use these to visit the Saltee Islands for a day trip and these are the only licensed boats which can land on the islands. If you are looking for a great day trip in Wexford, take a ferry to the Saltee Islands and see which birds you can spot.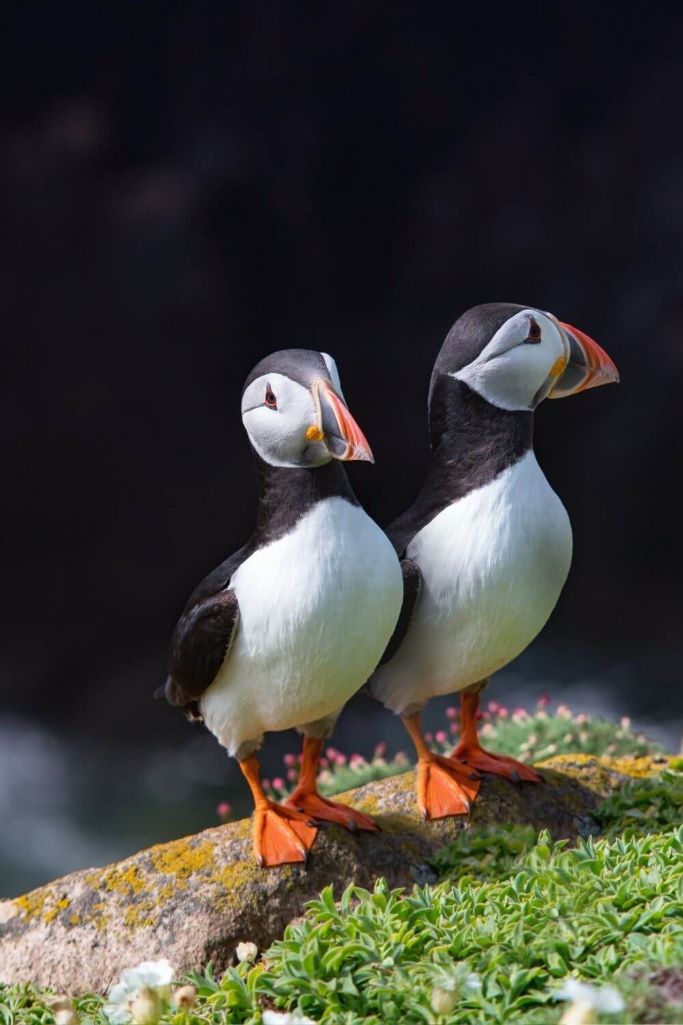 National Irish Heritage Park
One of the best places to go in Wexford to discover history and times gone by is the National Irish Heritage Park. This open-air museum near XX tells the history and settlement of Ireland from Mesolithic time to the Norman Invasion in the 12th century.
The site contains reconstructed buildings and dwellings including a Mesolithic camp, portal dolmen, medieval ringfort, crannógs, and a Viking harbour. Set in 35 acres of parklands, estuary trails and wetland forest, this is one of the best places to see in Wexford if you want a glimpse into Irish history.
Visitors can enjoy guided or self-tours, there is a restaurant and gift shop on-site, and fun activities that families will love if you are visiting Wexford with kids.
Westgate Heritage Tower and City Walls
If you are looking for things to do and see in Wexford Town then make sure to see the Westgate Heritage Tower and City Walls. The West Gate Tower is the only remaining of six towers along the walls of Wexford Town.
The tower and its adjoining coach houses now comprise the Heritage Centre where visitors can learn about the history of the town. You can see artefacts uncovered around the town and there is an informational film which provides an insight into the town's turbulent history. Guided tours of Wexford Town and the Selskar Abbey (see above) can be arranged from the Heritage Centre.
Dunbrody Famine Ship and Irish Emigrant Experience
One of the top things to do in Wexford is the Dunbrody Famine Ship and Irish Emigrant Experience. As one of the premier tourist attractions in Wexford, visitors get to hop on board an authentic reproduction of an 1840s emigrant vessel and get an insight into days gone past during one of the hardest periods in Irish history.
Visitors are guided through the ship by costumed guides and will gain a glimpse into the bravery and resilience of the Irish during these desperate times. Step inside both first-class and crew cabins as well as standard class. See what the journey would have been like through your guide and audio.
If you are looking to learn more about emigration during the Great Famine and are looking for unique Wexford attractions, then head for the Dunbrody Famine Ship.
Discover more about visiting the Dunbrody Famine Ship, our visit, and what to expect.
Wells House & Gardens
Wells House and Gardens is a Victorian Tudor Gothic country mansion that was designed in the 1830s. It replaced the original house that was built in the 17th century. Voted as one of Ireland's Best Family Day Out venues, Wells House and Gardens is one of the best places to visit in Wexford, especially if you are visiting with kids.
As well as the mansion, Wells House has extensive gardens, an animal farm, café and a great children's playground. With 450 acres of woodland and gardens including a fairy garden and Gruffalo walk, there is plenty for families at Wells House. You can even enjoy a picnic if the weather permits. House tours are available at the weekends at certain times and this must be booked in advance.
John F Kennedy Arboretum and other gardens
One of the best outdoor things to do in Wexford is to enjoy a walk in the John F Kennedy Arboretum. Located on the Hook Head Peninsula, this is dedicated to the memory of US President John F Kennedy whose great-grandfather came from New Ross.
Covering 252 hectares the arboretum houses over 4500 species of tree and shrubs from all temperate regions of the world. There is a picturesque lake which is home to waterfowl and there are beautiful views from the summit of the hill. Visitors can also learn more at the Visitor Centre about JFK and the arboretum. If you are looking for beautiful Wexford places to visit, then make sure to add this to your itinerary.
If you are visiting the county between June and August, then you could visit the Wexford Lavender Farm, one of only a few places to see lavender fields in Ireland. Located near Gorey, they grow lavender and make products from the oil gained from their flowers. For something a bit different during the summer months, head here and take in the beautiful aroma of these delicate flowers.
Kilmokea Gardens are located at the Country House of the same name and are a lovely place for a walk in County Wexford. The gardens and their café are open from April to November from Wednesday to Sunday and are beautifully laid out around a pretty Georgian house overlooking the River Barrow. Visitors can enjoy manicured lawns, herbaceous and mixed plants and more in a peaceful setting.
Rosslare Harbour Village Park & Gardens is set on 4.4 acres and are beautifully maintained community gardens that visitors can enjoy if they are in the area. There are 5 discreet, interconnected areas, a small sensory garden, a memorial garden, and also a fairy walk, ideal for those visiting Wexford with kids.
Tacumshane Windmill
Another one of the unusual things to see in Wexford is the Tacumshane Windmill.
Located 15km south of Wexford Town, Tacumshane Windmill was built in 1846 by Nicolas Moran and used until 1936, making it the last commercially working windmill in the Republic of Ireland. It was renovated in the 1950s and it remains the oldest working windmill in Ireland.
This designated National Monument features a rare revolving straw thatch cap to catch the wind for its sails. As there is no entry fee, this is one of the best free things to do in Wexford. Those wishing to peek inside should obtain the keys from the adjacent Millhouse Bar & Restaurant.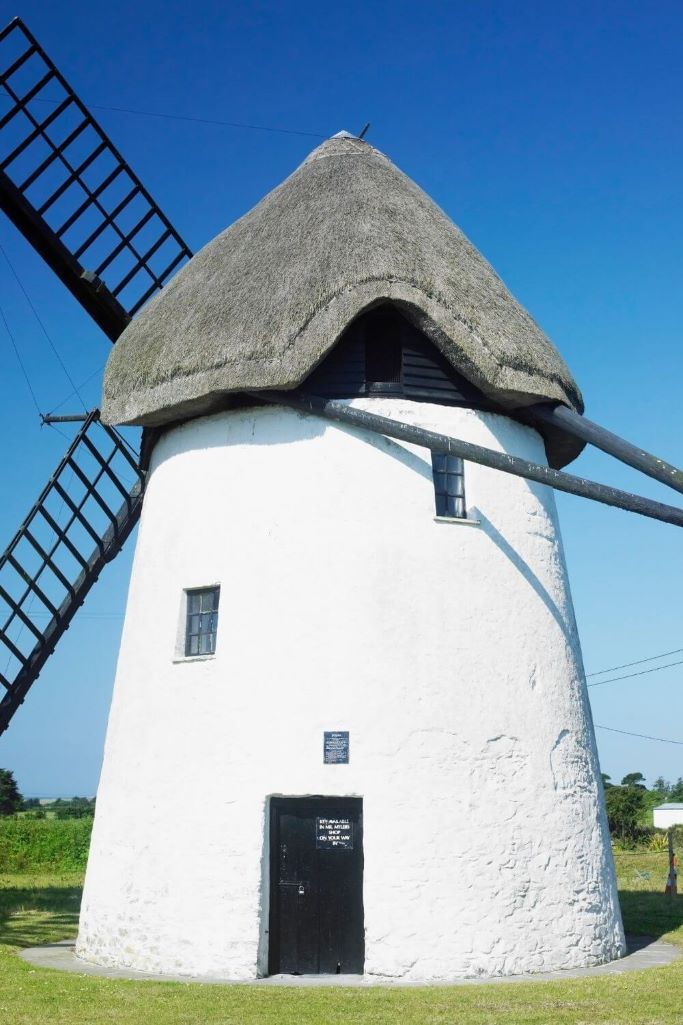 Duncannon Fort
If you are looking for things to do in County Wexford, then you might be interested in visiting Duncannon Fort. Located on the Hook Peninsula, this National Monument is a star fort that was built in the late 16th century by Queen Elizabeth I to defend Waterford from the Spanish Armada.
It is believed to have been built on the site of an earlier Norman fort from the 12th century and played a role in many wars and conflicts during the British Rule in Ireland.
Visitors to this star fort can join guided tours during which you can learn about Duncannon Fort and its history. If you are touring Ireland's Ancient East, why not add this to your itinerary.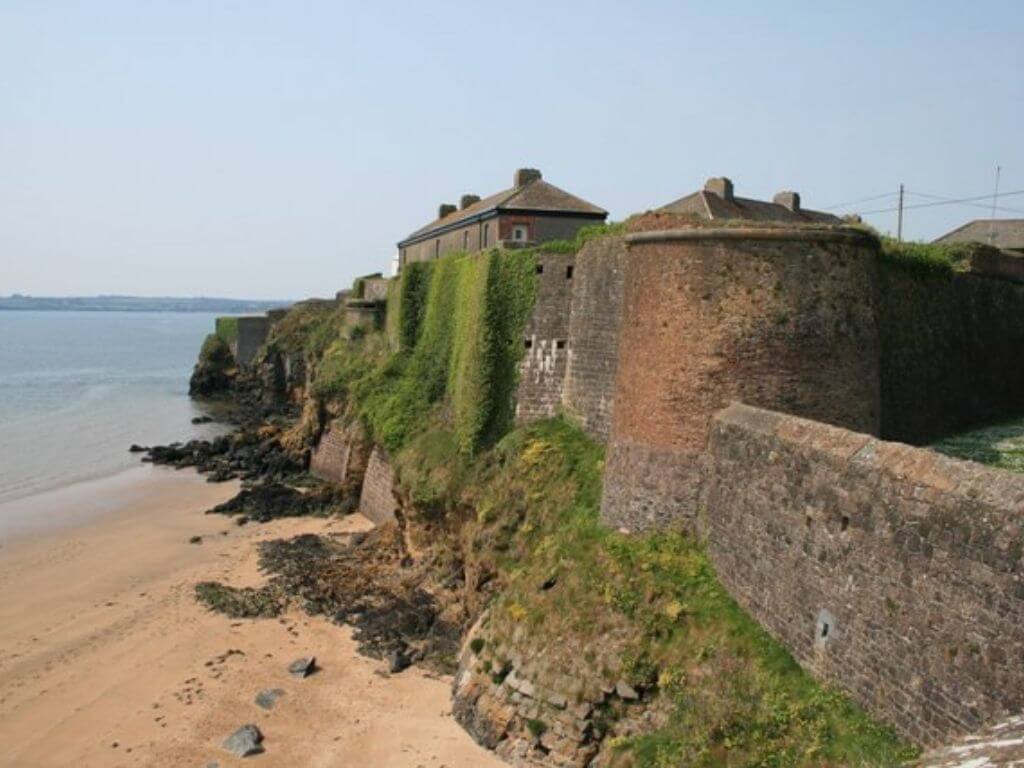 Mount Leinster and other mountains
If you love the outdoors and are looking for free things to do in Wexford, then don your hiking boots and head for Mount Leinster.
This mountain straddles the border between County Carlow and Wexford and is the highest peak in the Blackstairs Mountains. As well as walkers and hikers, the trails and roads to it are popular with cyclists (it used to be part of the Tour of Ireland cycle race), it is popular with hang-gliders too.
There are two sides from which you can climb it, one at Borris in County Carlow, and one from Bunclody in County Wexford. Those who make it to the top will be afforded incredible views on clear days. Read this post from Outsider to discover what the hike up may be like.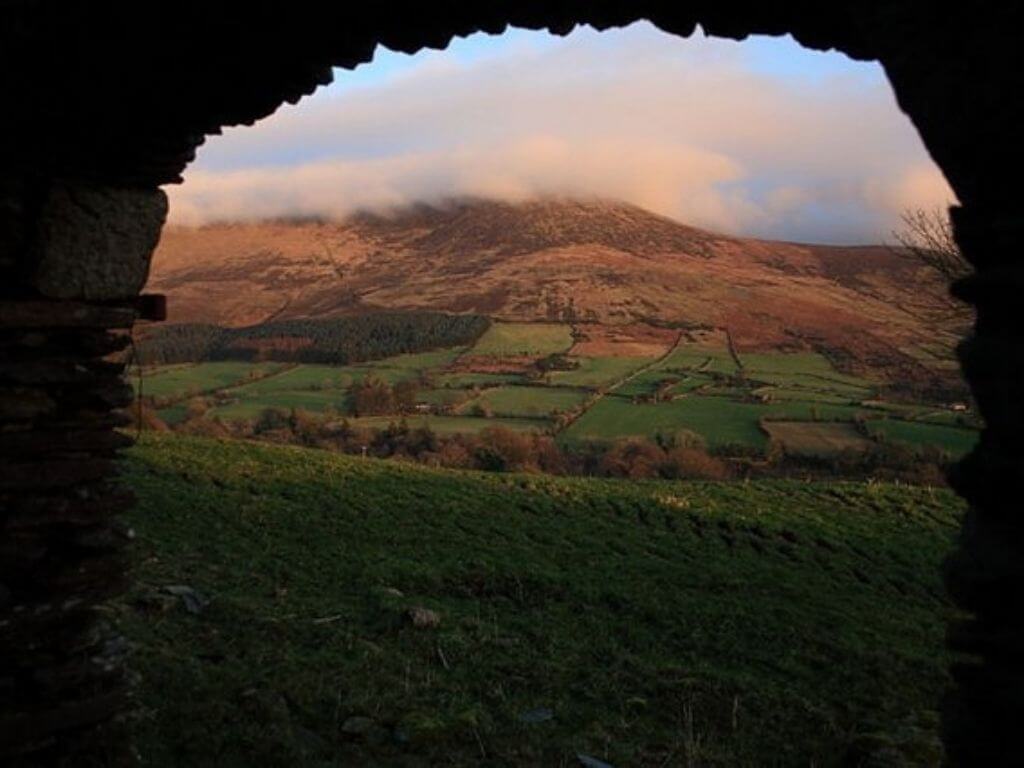 Other mountains and hills to enjoy walking and hiking in County Wexford include
Tara Hill – if you are looking for hiking activities to do in Wexford, Tara Hill is the perfect location. This isolated hill in north Wexford stands at only 253 metres (830 feet) and provides extensive views across the Wexford coastline to those to climb it.
Croghan Mountain – Located along the Wicklow/Wexford border, this mountain stands at 606 metres (1988 feet) and scaling it is considered a challenge and only for those with moderate to excellent fitness levels and mobility.
Vinegar Hill (pictured) – The site of a battle during the Irish Rebellion of 1798, this hill is famous for the battle which was a turning point in the rebellion as the last attempt by the United Irishmen to hold ground against the British army. The hill is located at the top of Enniscorthy and those who visit will be afforded great views of the surrounding landscape.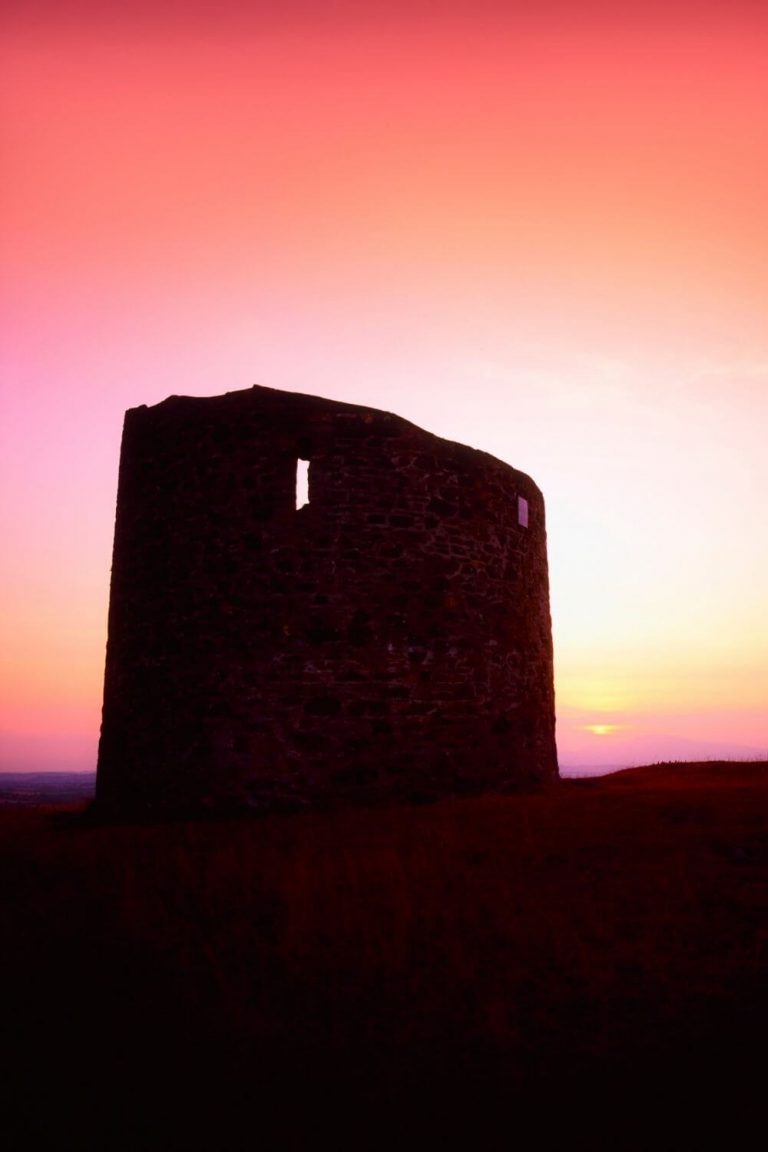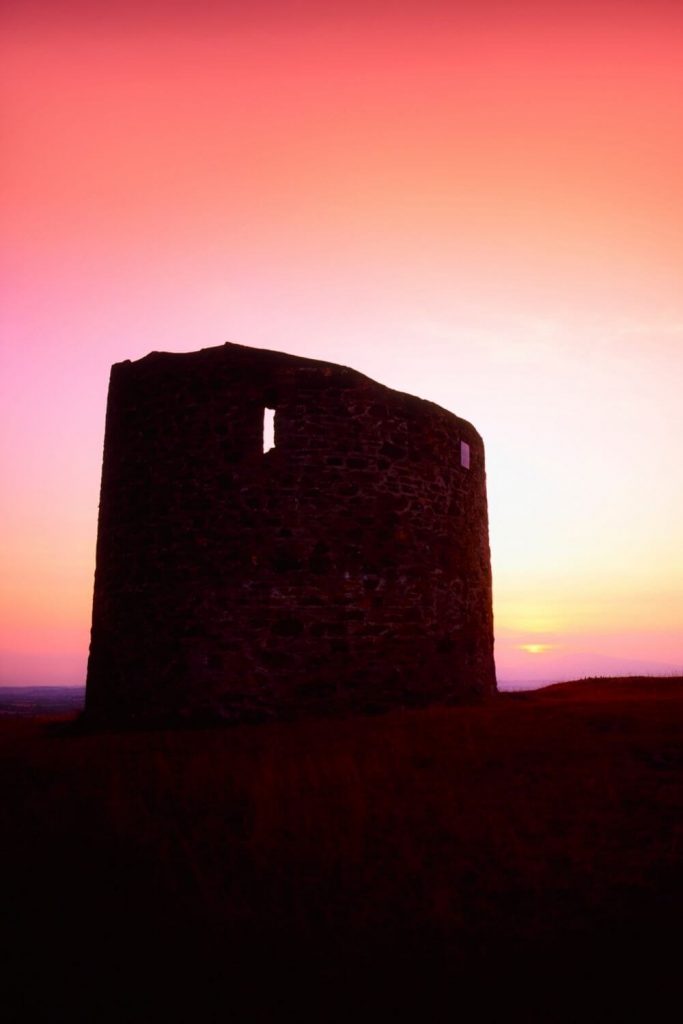 National Opera House
Located in Wexford Town, the National Opera House is a theatre built on the site of the former Theatre Royal.
It consists of a 771-seat theatre and a smaller theatre with 176 seats. This world-class venue plays host to Irish and international events, opera, music concerts and more. If you are visiting the town and are looking for fun things to do in Wexford, then check out the website to see if there are any performances or events taking place during your visit.
Wexford Wildfowl Reserve
If you are looking for different activities in Wexford, then why not pay a visit to the Wexford Wildfowl Reserve.
The reserve covers 200 hectares of reclaimed land of the North Slob, an area that was walled off from Wexford harbour and reclaimed from the sea in the 1840s partly as a famine relief project. The reserve was established in 1969 and it is a protected area that serves as both a home and winter home to over 250 bird species.
Birds including the Greenland White-fronted Geese are regular visitors. The reserve has an observation tower and three hides from which you can view birds. It is open from Sunday to Wednesday and throughout the year they often hold special events. Find more information here about the Wexford Wildfowl Reserve.
Beaches
One of the top 10 things to do in Wexford is head to the beach. With its coastline lying along the Irish sea, there are many beaches to visit in Wexford.
One of the best Irish beaches is Curracloe Beach (pictured below), located 20 minutes from Wexford Town. With its 11km stretch of sand, this is one of the longest beaches in Ireland but never feels overcrowded.
There are also beaches near Rosslare and Gorey and another beach that is popular with Irish holidaymakers is Courtown Beach. I spent many a summer as a teenager soaking up the summer sun and enjoying the beach with my sisters at Courtown, which can easily give Curracloe a run for its money as one of the best beaches in Wexford.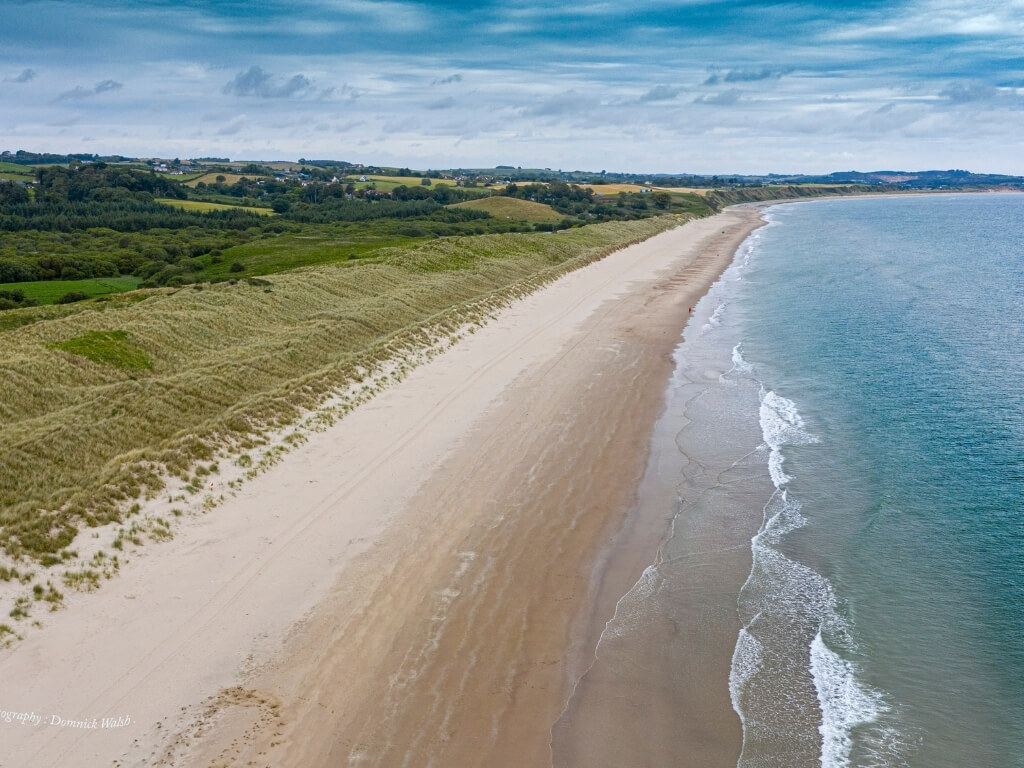 Where to stay in Wexford
Luxury hotels in Wexford
Monart Destination Spa
If you are looking for a 5-star hotel in Wexford, the book the Monart Destination Spa. This is an adults-only hotel set on over 100-acres of lush countryside and is based just outside Enniscorthy. For pure luxury without the kids, head here. Click here for the latest prices and availability.
Killiane Castle Country House & Farm
This 4-star hotel offers elegant rooms in a grand, 17th-century house next to the 15th-century castle. With golf on-site, homemade breakfasts and beautiful views, this hotel near Wexford Town is a great option for those looking for some affordable luxury. Click here for the latest prices and availability.
Budget-friendly hotels in Wexford
Clayton White's Hotel
If you are looking for budget-friendly accommodation in Wexford, then consider checking in to Clayton White's Hotel in Wexford Town. The hotel has luxury rooms and WiFi throughout the hotel as well as a spa and leisure centre. For more information and the latest prices, click here.
Riverbank House Hotel
Located across the river from Wexford and on the banks of the River Slaney, the Riverbank House Hotel is a great option for those looking for a comfortable stay at affordable prices. With a restaurant and bar, free parking and WiFi and classically-styled modern rooms, this 3-star hotel is one to consider for your Wexford stay. Find more information and the latest prices here.
Things to know about County Wexford, Ireland
If you've never visited Ireland or ventured to this part of the Emerald Isle, this section is dedicated to sharing some more information about County Wexford, Ireland.
Where is County Wexford? – Wexford is located in the southeast of Ireland. It is part of the Republic of Ireland and is a coastal county bordered by Waterford, Kilkenny, Carlow and Wicklow.
Facts about Wexford, Ireland (County):
Wexford is called Loch Garman in Irish meaning Garman's Lake. It is said to have been named after a legendary character called Garman Garbh who was said to have been drowned in the mudflats by an enchantress.
The county covers 2,367 square kilometres (914 square miles) and the population of County Wexford is approximately 150,000.
It is one of the twenty-six counties of the Republic of Ireland and is located in the province of Leinster.
Wexford is the 13th largest county of Ireland (all 32 counties), both by size and 14th by population.
Despite being a coastal county, Wexford has two mountainous borders, the Wicklow Mountains to the north with County Wicklow, and the Blackstairs Mountains to the south along the Carlow border.
The Rivers Barrow and Slaney are the main rivers that flow through County Wexford.
Wexford lies in the sunny southeast of the Emerald Isle and gets the highest average daily hours of sunshine.
Notable towns in County Wexford – Wexford (the county town), Gorey, Bunclody, Courtown, Enniscorthy, New Ross and Rosslare.
Weather in Wexford – Like much of Ireland, Wexford experiences wet, mild winters with temperature lows of 9˚C in the day and 4˚C at night, and short dark days. Meanwhile, summer is drier and brighter with temperature highs of 19˚C during the day and 13˚C at night, and longer days. Rain is common throughout the year, so don't go without a raincoat, even in summer. To find out more about the weather in Ireland and the best time of year to visit Ireland, read this post.
Famous people from Wexford – There are a few famous people who have come from County Wexford including Des Bishop (comedian), Chris de Burgh (singer famous for Lady in Red), Anne Doyle (RTE newsreader), and Patrick Kennedy (great-grandfather of US President John F Kennedy).
Final thoughts
With everything from castles and abbeys to heritage centres, to beaches and mountains, there is a whole host of things to do in Wexford to satisfy travellers and explorers of every type. Will you be adding County Wexford to your next Ireland itinerary?
More about visiting Ireland and Wexford: