Planning a visit to the Emerald Isle and curious to uncover the best things to do in Waterford, Ireland?
It's common to feel a bit overwhelmed when starting to plan your adventures, especially in a county brimming with cultural gems and scenic splendor. But fret not, I'm here to guide you through the must-see sights and experiences in Waterford.
Drawing from my local expertise and visits to the county, I've compiled a list of incredible activities that truly encapsulate the spirit of this remarkable Irish county. Tailored for explorers like you, this guide is your ticket to an unforgettable Waterford adventure.
So, are you ready to delve into the Irish charm and make unforgettable memories in Waterford? Let's go!
*This post contains affiliate links, which may include Amazon affiliate links. To read more about affiliate links, please visit my Disclosure Policy page.
Nestled in the southeast corner is Waterford County, and if you are thinking of heading to this part of the Emerald Isle, this list of the top things to do in both Waterford City and the surrounding area will soon have you adding it to your next Ireland itinerary.
Best things to do in Waterford, Ireland
If you've never visited Waterford, Ireland and have been unsure to this point, then this article is sure to change your mind. We visited Waterford a few years ago with our young son during a trip home to Ireland and were surprised with the city and the county.
As the county with the oldest city in Ireland, there is a wealth of things to do both in the city and wider county. This county guide to Waterford aims to give you a few ideas to help you plan a stay in this beautiful corner of the Emerald Isle.
Waterford City
As the county city and the oldest in Ireland, you cannot visit this part of Ireland and not discover some of the Waterford treasures. With its long history, there are plenty of things to do in Waterford City, Ireland.
Start your exploring by taking the little tourist train that leaves from near Christchurch Cathedral. It meanders around the city with an audio guide to help you get your bearings and decide where to visit once you alight. Alternatively, you could take a walking tour of the city.
You can visit Christchurch Cathedral after you alight which is built on the site of an 11th century Viking church. Bishop's Palace is close to the cathedral where you can view a range of treasures from the city including the world's oldest surviving piece of Waterford crystal.
The Viking Triangle area of the city is also close to Bishop's Palace and is where you will find the Waterford Treasures medieval museum as well as Reginald's Tower. These, along with Bishop's Palace, are collectively known as the Waterford Treasures as they represent over 1000 years of the city's history. Reginald's Tower is the oldest complete building in Ireland and dates to the 13th century. Inside you can see remnants of the Viking history of the city as well as see a short audio-visual exhibition on the top floor.
Other things to do in Waterford City include visiting the Holy Trinity Cathedral to marvel at the architecture. And of course, you cannot visit Waterford without paying a visit to the House of Waterford Crystal where you can take a tour to learn about how the world-famous crystal is made and its history.
When it comes to things to do, Waterford City has plenty to keep you busy for a day or two in the city and make sure to factor in time to pop into a cosy pub to soak up the atmosphere.
Get your Waterford Crystal Tour tickets here.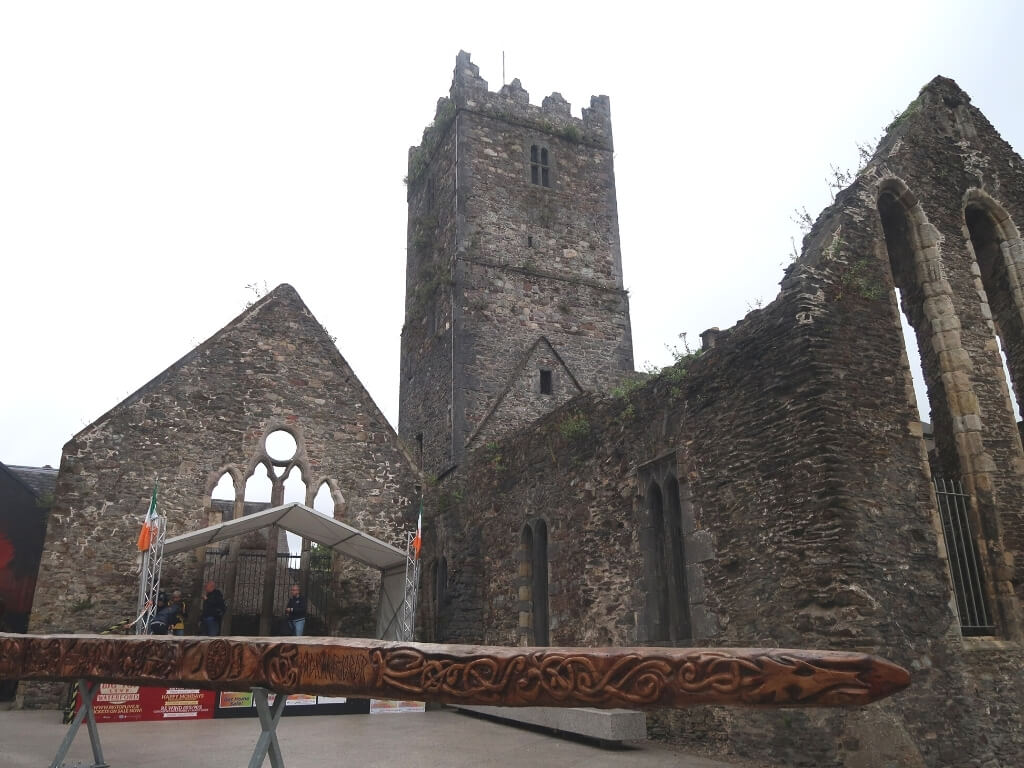 Castles
Another great thing to do in County Waterford is to visit one of the many castles in the county. Waterford Castle is located 5km from the centre of Waterford City and is a medieval tower house which is now one of the best castle hotels to stay in Ireland. It sits on its own private island in the middle of the River Suir and is reachable by ferry. Although you can visit the island and see part of the castle, you cannot explore the inside fully as it is the hotel on the resort. But the grounds alone are worth exploring.
Another great castle to visit in County Waterford is Lismore Castle (pictured). With over 800 years of history, this castle is a private residence meaning you cannot explore inside but the gardens are fantastic. Lower informal gardens and woods start to come alive in spring and the upper walled gardens are just as beautiful. It is a pretty castle to view from the outside and is a must if you are in the western half of County Waterford.
Dungarvan Castle, in the town of the same name, dates from the early 13th century and is also known as King John's Norman Castle. Much of the original castle still remains with later barracks built in the 18th century. It was used by the Irish Republican Army during the Irish Civil War of 1922 and is now open to the public who can explore the castle, take guided tours and enjoy exhibitions and an audio-visual show.
Other castles to visit in County Waterford include
Dunhill Castle (13th century, ruin)
Lisfinny Castle (15th century, ruin and not accessible)
Sleady Castle (17th century, ruin)
Ardmore Round Tower and Monastic Site
One of the top 10 things to do in Waterford, Ireland is to visit the Ardmore Round Tower and Monastic Site. Also known as St Declan's Monastery, this is the site of Ireland's oldest Christian settlement, established even before St Patrick arrived on the Emerald Isle.
Ardmore is located 15km from Youghal and the site contains gravestones, an oratory believed to be the burial site of the saint, and the 29m high Round Tower. There is also the remains of Ardmore Cathedral, roofless but still with fine examples of 12th century stone carvings. Within the cathedral, remains are two Ogham stones featuring early examples of writing.
From St Declan's monastery, there is a lovely 5km loop walk leading to a 19th-century lookout tower at Ardmore Head. This cliff walk is a nice thing to do while visiting the monastic site.
Other monastic sites to visit in Waterford include
Dungarvan Priory
Waterford Franciscan Friary
Molana Abbey
Mothel Abbey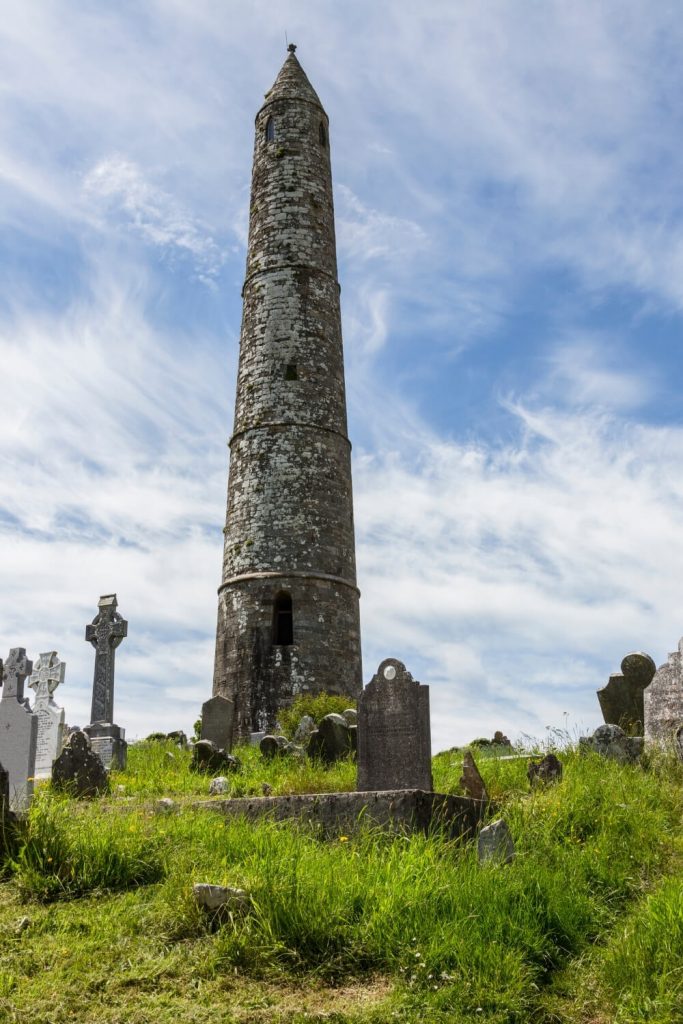 Waterford Beaches
Being a coastal county, Waterford has a wealth of beautiful beaches, coves and inlets.
One of the best beaches in Waterford is found at Dunmore East. As well as being one of the prettiest coastal towns in Ireland, Dunmore East has a collection of secluded coves and beaches of which two are extremely popular, especially in the summer when Irish tourists flock to enjoy the sandy coves on sunny days.
Tramore is another beach in Waterford that is popular in summer. Trá Mhór in Irish means Big Beach and it is a 3km stretch of sandy beach with dunes and cliffs. The beach is popular with swimmers and bathers, surfers and holidaymakers. There is also a promenade with various amusements which makes it a popular holiday destination among the Irish themselves. If you are going to be visiting Tramore, seek out the Metal Man on one of the pillars near Newtown Cove. This statue of a sailor, which stands 12-feet tall, bears a legend that if a girl hops around the base on one leg three times, she will be married within the year!
Other beaches to visit in Waterford are
Clonea Beach, sandy beach located 10-minutes from Dungarvan.
Bunmahon Beach, sandy beach located in the old mining village of the same name, approximately halfway between Tramore and Dungarvan.
Kilmurin Beach, a small sandy cove just east of Bunmahon.
Woodstown Beach, sandy beach backed by private woodland located on the river estuary for the Suir, Nore and Barrow 16-minutes from Waterford City.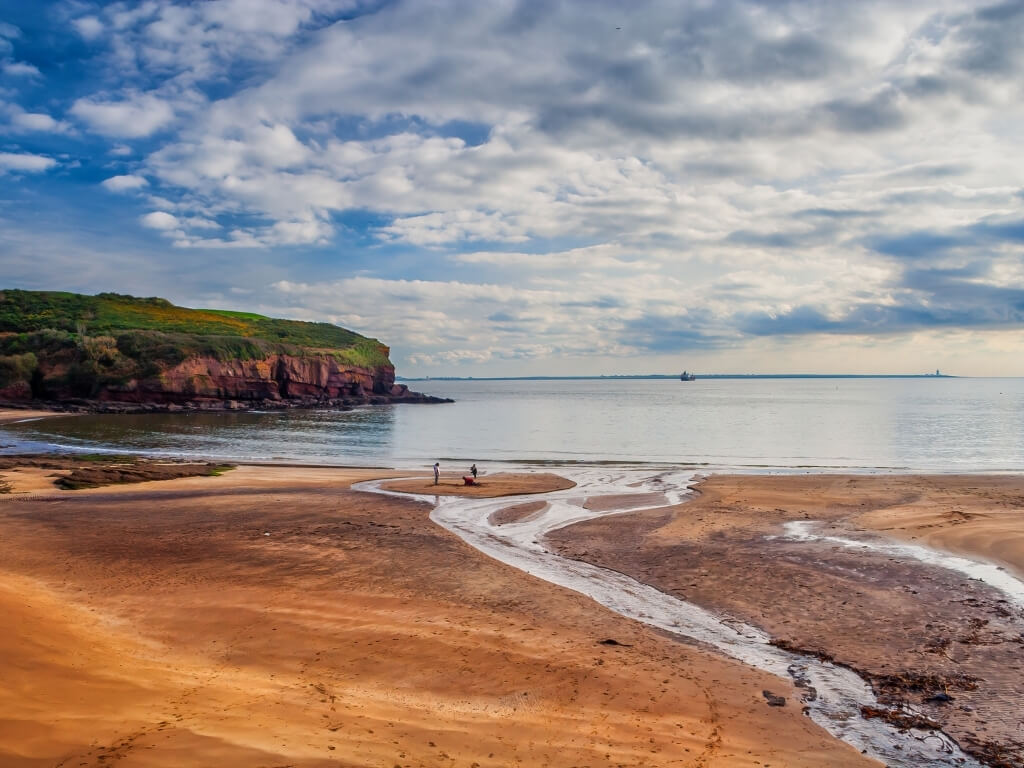 Copper Coast Geopark
One of the top things to see in Waterford, Ireland is the Copper Coast Geopark. This stretch of Waterford coastline from Stradbally to Kilfarrasy has been designated a UNESCO Global Geopark since 2015.
It is centred on the town of Bunmahon and takes its name from the flourishing copper-mining industry of the 19th century. Not only is the area famous for its copper-mining past, but it also has a rich history that includes Neolithic dolmens, Iron Age forts and remains of castles and Christian churches.
One of the most visible remnants of the past is the engine house at Tankardstown, 1km east of Bunmahon (pictured). There is also a Geological Garden to explore, cliff-top walks, and the Copper Coast Geopark Centre houses an exhibition about the geology and history of the copper-mining industry.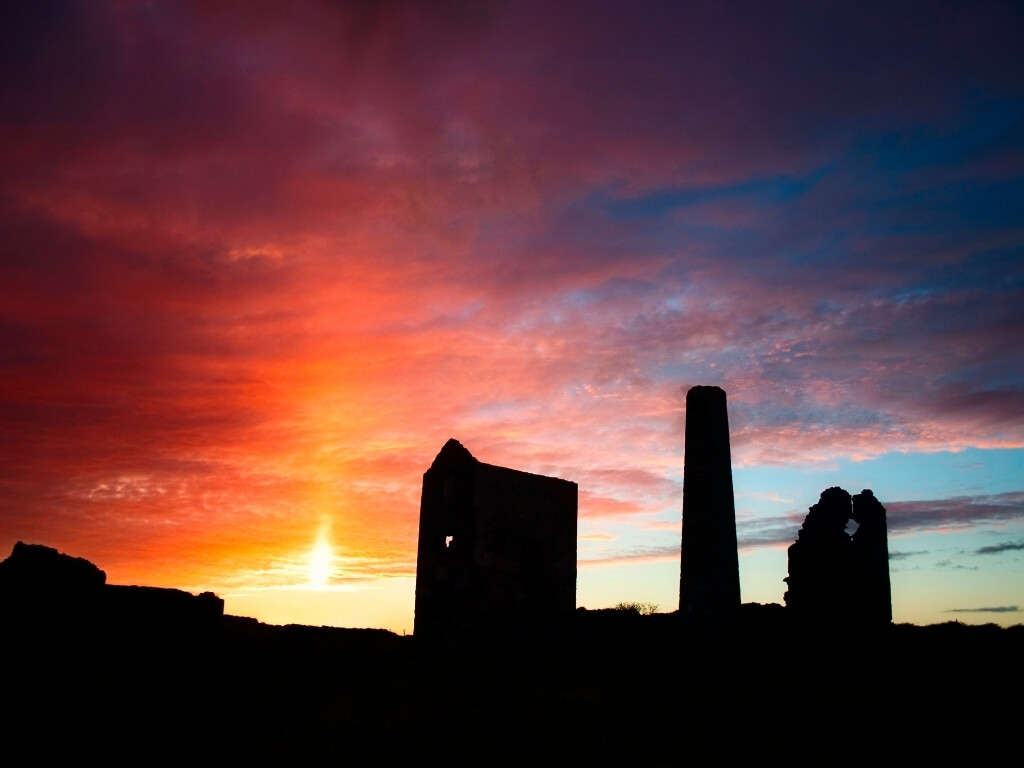 Museums
Some of the top things to do in Waterford are paying a visit to the museums in the county.
If you fancy a medieval museum, Waterford City has a brilliant one called the Waterford Treasures Medieval Museum (mentioned already). This purpose-built museum specialises in medieval history and showcases treasures from the Middle Ages. Also in Waterford City is Reginald's Tower and Bishop's Palace (both previously mentioned), which together with the medieval museum are collectively known as Waterford Treasures.
In Dungarvan, you can visit the Waterford County Museum. Although a small museum, it is dedicated to preserving the history of the county. Expect to see maritime relics alongside displays from the Famine history and other times during Waterford's long history.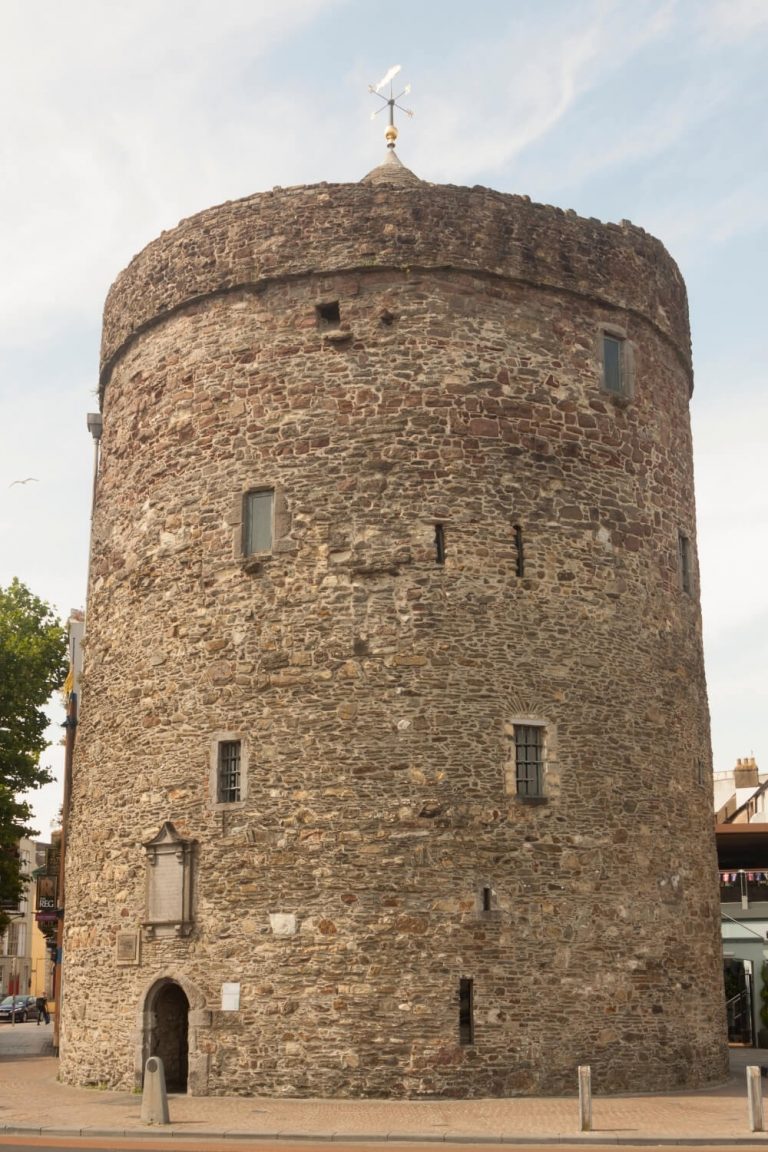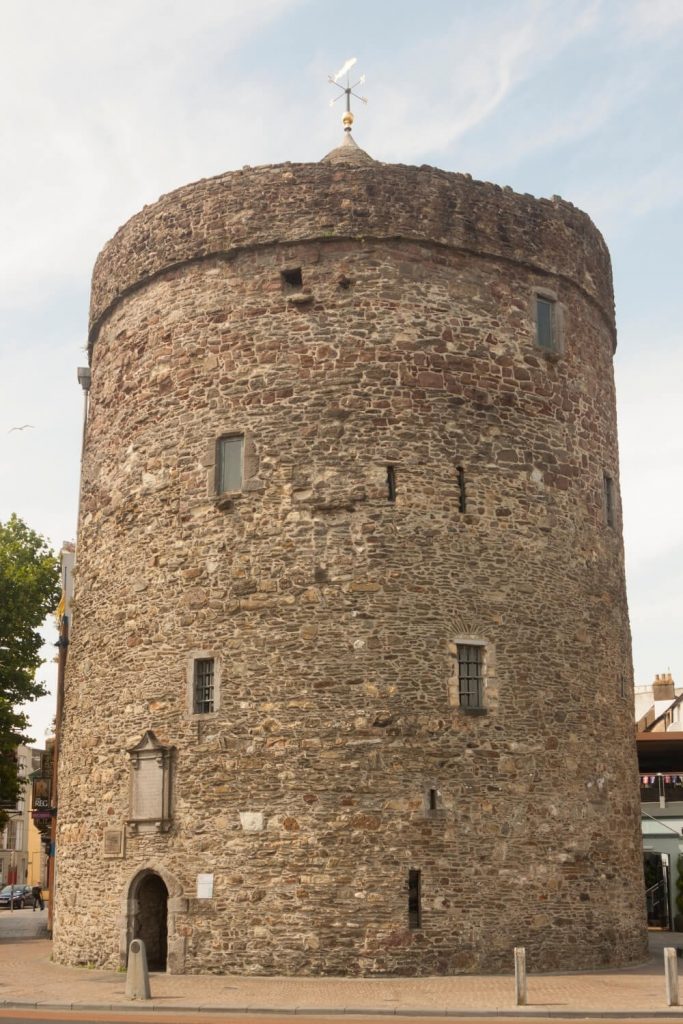 Golf
Some of the best Waterford activities to enjoy in the county involve golf. Waterford is home to some of Ireland's finest golf courses, many located in country golf clubs.
As well as the Waterford Castle Resort and Golf Club, there are three championship golf courses within a 5-mile drive of Dungarvan. The Dungarvan Golf Club, Gold Coast Golf Club and the West Waterford Golf & Country Club make up a triangle of golf clubs in which golfers can play three courses for the price of two. If you are looking for a golfing holiday in Ireland, then you won't go wrong with choosing Waterford.
Other top golf courses in Waterford include
Carrick-on-Suir
Faithlegg House
Tramore
Historical Houses and Gardens
One of the best things to do in County Waterford is to take time to explore the historical houses and gardens in this part of the Emerald Isle.
As already mentioned, Lismore Castle has stunning gardens, both formal and informal that are a must-visit.
Cappoquin House and Gardens, located 15-minutes from Lismore, is another place to visit in Waterford. This 18th-century Georgian Mansion overlooks the town of the same name and is believed to sit on the site of an old Fitzgerald castle. Its formal gardens overlook the Blackwater River and they contain trees such as Japanese maples, beech and oak, and flowers such as azaleas, camellias and magnolias. Although this is a private residence, the house is open at times during the year and the gardens are best visited in May and June.
Fairbrook House, Gardens and Museum in Kilmeaden, 18-minutes west of Waterford City, is a former woollen mill on the River Dawn. The grounds contain a 3.5-acre walled garden and a 3-acre woodland garden. There is also a small museum dedicated to contemporary figurative art.
Curraghmore House (pictured), near Portlaw, is a historic house with over 800 years of history. It is one of the largest private demesnes in Ireland with 2,500 acres of formal gardens, woodland and grazing fields. The core of the current house is a medieval tower house, which was extended in the 18th century. Visitors can tour the grounds and tours of some of the reception rooms in the house itself can be made by prior arrangement.
Mount Congreve Gardens in Kilmeaden contains one of the largest collection of plant species in Ireland. Rhododendrons, Acers, Camelias and Magnolias are just some of the plants to be enjoyed in the 70-acres of planted woodland garden and 4-acre walled garden. There are several guided tours of the gardens to enjoy. If you are visiting Waterford City, it is worth making the 16-minute drive to visit Mount Congreve.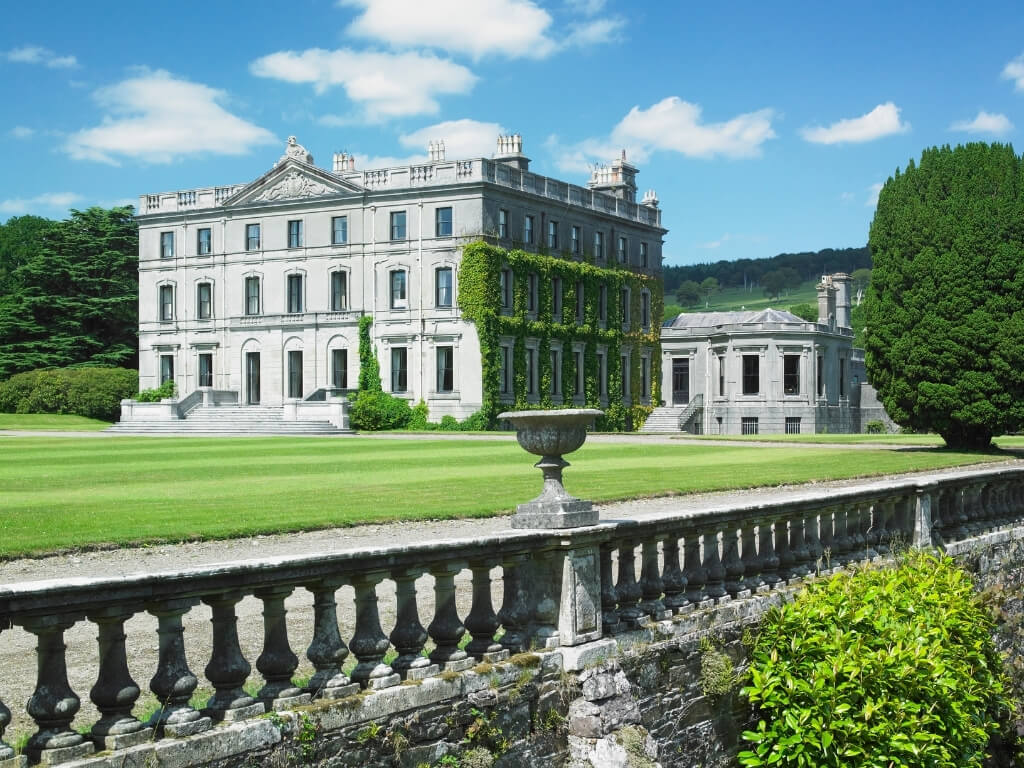 Enjoy Nature
One of the top 10 things to do in Waterford is to get out and enjoy nature. With its location on the southeast coast of Ireland, Waterford can often enjoy nice weather. Getting out and enjoying nature is something that can easily be enjoyed in the county. And if rain is forecast, just bring your wellies and raincoats.
Things to enjoy include scenic drives such as the Copper Coast Drive, Nire Valley Drive and Comeragh Drive. There are also lakes to visit such as Coumshingaun Lough and Sgilloge Loughs.
You could also cycle the Waterford Greenway, a 46km cycle trail suitable for all abilities between Waterford City and Dungarvan. The route includes three aqueducts, a tunnel and sea views.
Or you could visit Mahon Falls, located on the Comeragh Mountain Range. The falls stand at 80 metres and are located at the end of a 1.5km walking trail.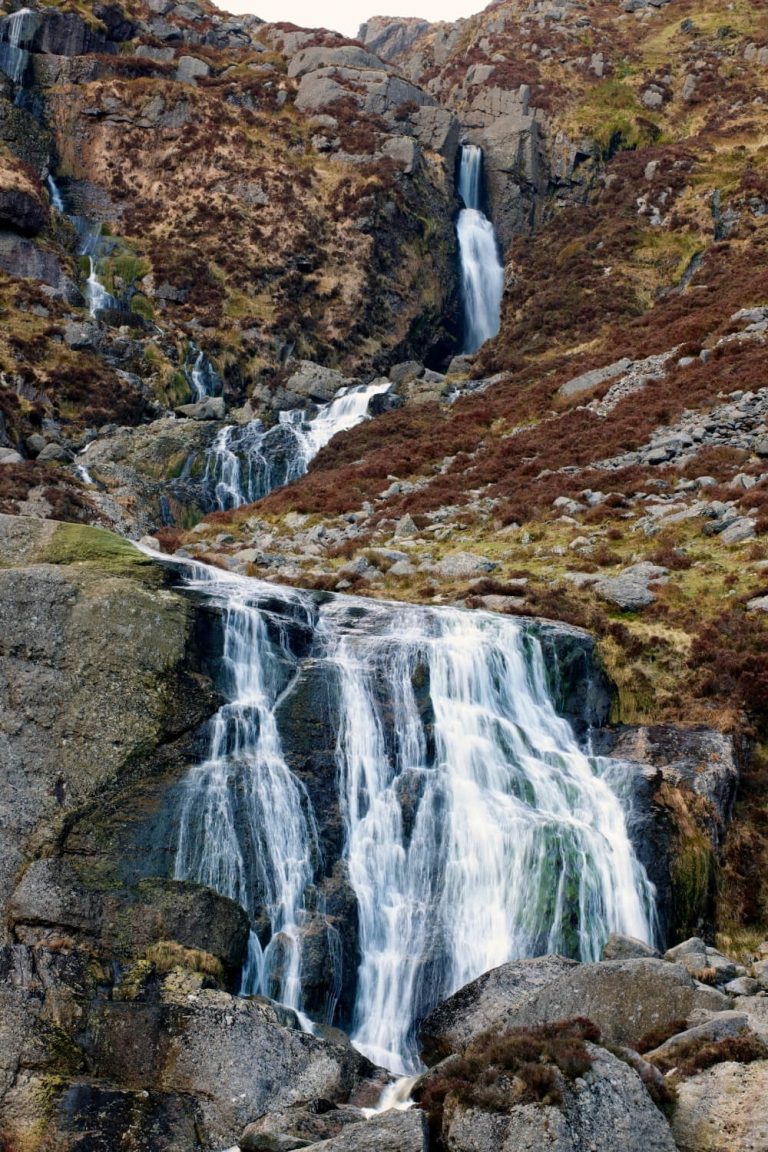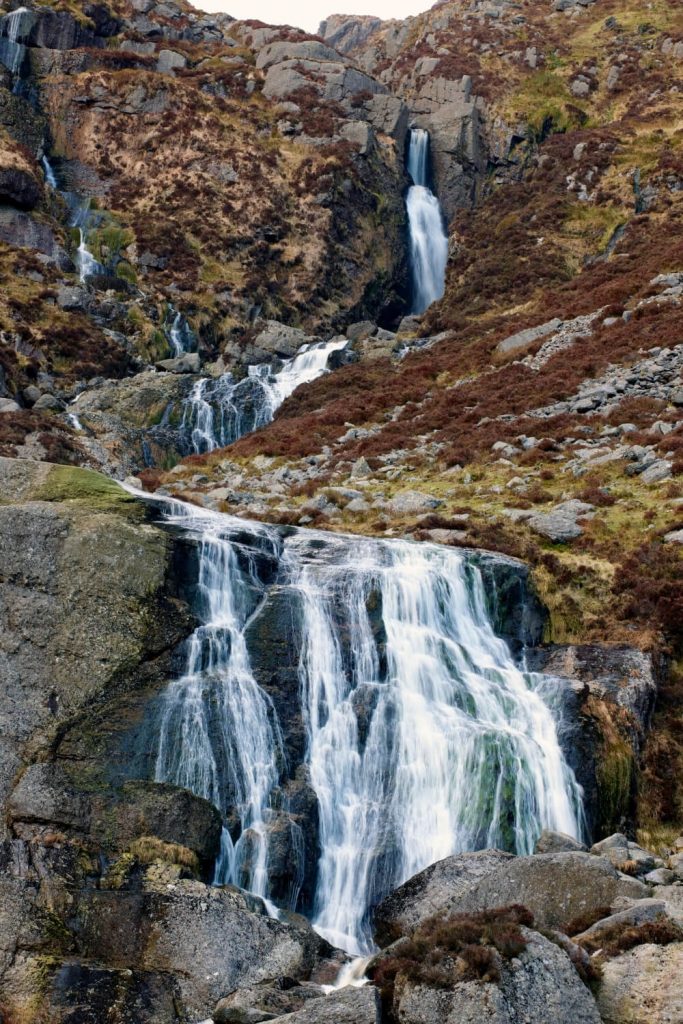 Waterford Suir Valley Railway
One of the best things to do in County Waterford, especially with kids, is to take a ride on the Waterford Suir Valley Railway. A charity operates a 10km track of a 3ft gauge railway from Kilmeaden to Waterford.
Originally opened in 1878 as the Waterford, Dungarvan & Lismore Railway, part of the single line track was reopened in 2003 and it has been welcoming visitors and train fans ever since.
Some of the track runs along the River Suir and it shares much of its route with the Waterford Greenway. There are regularly timetabled departures and special events during certain times of the year such as Halloween and Christmas. If you are visiting Waterford with kids, make sure to add this to your itinerary.
Where to stay in Waterford
Luxury hotels in Waterford
Waterford Castle Hotel & Golf Resort
This 4-star luxury hotel in Waterford City is one of the best places to stay in the county. Located on its own private island with a medieval castle hotel, self-catering lodges, golf course and beautiful woodlands, this is a great place to stay for luxury and relaxation. On-site activities include golf, tennis and clay-pigeon shooting. Find the latest prices and availability here.
Cliff House Hotel
This is a 5-star privately owned luxury hotel that is one of the finest, small luxury hotels in Ireland. Perched on a clifftop overlooking Ardmore Bay, this boutique hotel offers guests a luxurious, relaxing stay with stunning views across the bay. The hotel has a spa and a one-star Michel restaurant for the ultimate dining experience. Click here for the latest prices and availability.
Budget-friendly hotels in Waterford
Waterford Marina Hotel
Nestled on the banks of the River Suir, this affordable 3-star hotel offers guests a comfortable stay in Waterford City with free WiFi and an on-site restaurant. Its location on the quays makes it an ideal hotel for exploring Ireland's oldest city. Click here for the latest prices and availability.
The Park Hotel & Leisure Centre, Dungarvan
The Park Hotel in Dungarvan is the perfect location for a Waterford getaway that won't break the bank. With both hotel bedrooms and self-catering holiday homes, and with the Waterford Greenway just around the corner, guests will enjoy a comfortable and relaxing stay. On-site there is a leisure centre with a swimming pool, sauna and steam room, and dining options for both formal and informal meals. Click here for more information, prices and availability.
Things to know about County Waterford, Ireland
If you've never visited County Waterford, or are not too familiar with this county on the Emerald Isle, this section will give you some additional information about the county.
Where is County Waterford? – County Waterford is located in the Southeast of Ireland, in the eastern part of the Province of Munster. Its coast lies on the Celtic Sea, which is the body of water that separates the Irish Sea from the Atlantic Ocean. County Waterford is bordered by Wexford, Kilkenny, Tipperary and Cork. Part of its border with Tipperary and Kilkenny is formed by the River Suir, while its border with Wexford is formed by the River Barrow. A small section of its border with Cork is formed by the Blackwater and Tohrig Rivers.
County Waterford facts:
If you are wondering is Waterford a city, then wonder no more. It is, in fact, Ireland's oldest city and was established by the Vikings over 70 years before Dublin in 914.
Waterford in Irish is "Port Láirge" meaning Lárag's Port, and has its origins from the Old Norse word for ram (wether) fjord.
The county of Waterford covers 1857 square kilometres (717 square miles) and the population of County Waterford is 166,176.
It is one of the twenty-six counties of the Republic of Ireland.
Waterford is the 20th largest county of Ireland (all 32 counties), by size and also in terms of population.
Waterford has a Gaeltacht (Irish-speaking) region, known as Deise Gaeltacht.
Waterford has two mountain ranges, the Knockmealdon and Comeragh Mountains
Ireland's third longest river, the Suir, provides the border with two counties and the other notable rivers in the county include part of the Blackwater and the Barrow.
Waterford has a volcanic coastline that is known as the Copper Coast, a UNESCO Geopark (as already mentioned).
Notable cities towns in County Waterford – Waterford City (only city), Tramore, Dungarvan, Dunmore East and Lismore.
Weather in Waterford – Like the rest of Ireland, County Waterford has a temperate climate with significant rainfall throughout the year. Winters are mild and wet with average day temperatures of 8°C and lows of 2°C. Days are also short and dark. Summer sees longer brighter days with average day temperatures of 19°C and lows of 11°C. Rain is common throughout the year, with January typically being the wettest month and June the driest. As with all of Ireland, do not travel to County Waterford without a raincoat, even in summer, which is the best time to visit Waterford. For more information about the best weather in Ireland and the best time of year to visit Ireland, read this post.
Famous people from Waterford – There are a few famous names that hail from Waterford. Sean Kelly, Ireland's most successful racing cyclist, was born in the county. John O'Shea, a footballer who played for Manchester United and the Irish National Football team comes from Waterford.
Final thoughts on the best things to do in County Waterford
Waterford is a great county to visit on the Emerald Isle and has lots of things to see and do for visitors, whether you enjoy history, the outdoors or the seaside. If you are going to visit Waterford, be sure to add one or two things from this list to your itinerary.
More about visiting Ireland, Waterford and its neighbouring counties: