A county in the western region of the Emerald Isle that is not often visited by those who come to Ireland is Roscommon. If you've never visited County Roscommon or are wondering if it is even worth going there, this post about the best things to do in Roscommon, Ireland will help you decide.
*This post contains affiliate links, which may include Amazon affiliate links. To read more about affiliate links, please visit my Disclosure Policy page.
County Roscommon is not the smallest of counties by size, but in terms of population, it is pretty small. Lying in the western region of the island, and often included in maps in the midlands of Ireland, Roscommon is a county that gets overlooked but shouldn't be. Many people pass through the county on the way to Mayo and Galway, but you should really consider stopping and exploring the county before continuing west.
Best things to do in Roscommon, Ireland
If you are wondering whether this county on the Emerald Isle is worth visiting, I will help you by sharing 9 of the best things to do in Roscommon, so you can decide whether to add them to your itinerary for your next trip around Ireland.
Roscommon Town
The county town is Roscommon Town and there are a few things to do in Roscommon Town for those who take the time to stop and visit.
Firstly, with local businesses and a small but stately centre, Roscommon Town is a great place to stretch your legs and wander, even if you are only stopping while en-route to another part of the country. Admire the former courthouse (now a bank) and the façade of the old jail before popping somewhere for a cuppa.
If you plan to spend some more time in the town, start by visiting Roscommon Castle (pictured). Located in a field at the north end of the town are the ruins of the Norman Castle. Built in the 13th century, the castle was destroyed by Irish forces and experienced a turbulent time until it was surrendered to Cromwell's forces in the mid-16th century. The castle ruins can be explored before enjoying the new town park beside it.
If you enjoy history, then don't miss the Roscommon County Museum, located in a former Presbyterian church. Visitors can learn about the history of the town and county through displays of unique artefacts. These include an inscribed 9th-century slab from a monastery and a collection of old, horse-drawn farm machinery in the yard behind the museum.
And it is also worth visiting the remains of the Dominican friary in the town, hidden behind a school. Admire the unusual 15th-century carvings of eight mercenary soldiers wielding swords and an axe.
Strokestown House & the Famine Museum
20km north of the county town is Strokestown, Roscommon. This town is famous for the Palladian mansion built in the early 18th century which incorporated an earlier 17th-century tower house. Strokestown House and Park is one of the top tourist attractions in Roscommon.
As well as the mansion where visitors can join guided tours to marvel at the original furnishings and fabrics, there are re-created pleasure gardens, and fruit and vegetable gardens for visitors to get a glimpse into what it may have looked like in its heyday. The gardens and woodland, although a lot smaller than they used to be, are a great place to explore after visiting the house.
In the stable yards of Strokestown Park, you will find the National Famine Museum. This museum tells the story of one of the most tragic periods in Irish history through letters and archives from the house during the era. It reveals an emotional and vivid insight into the harsh reality both the mansion owner and workers experienced during the Great Famine.
Nature
If you enjoy the outdoors and are looking for places to go in Roscommon, there are a few ideas in this section.
Lough Key Forest and Activity Park is an 800-hectare park on the southern shore of Lough Key that was once part of the Rockingham Estate owned by the King family. The Forest Park has a number of attractions visitors can enjoy including an Icehouse, Gazebo, Wishing Chair, Fairy Bridge, and more.
There are also lots of other activities such as Boda Borg (an adventure house), a high-wire course, Segway and Bike Trails, and more. You could also enjoy a woodland safari or boat tour on the lake, and there is a lakeside café and caravan park should you be looking for refreshments or somewhere to stay close by. Find out more here.
Other things to see in Roscommon involving nature include the Suck Valley Way. This is a 75km walking trail along the River Suck which takes in both the Roscommon County Museum and Strokestown Park House along the way. You can cycling, walk, kayak, or horse-ride your way along sections of the trail. You can pick up a map from the visitor centre in Athleague, or visit the website for more information.
The Shannon River Adventure Centre, in Roosky, is another way to enjoy the outdoors in County Roscommon. This centre offers camps, team building days and family days out with activities ranging from kayaking and mud sliding to wall climbing and pier jumping. Enjoy outdoor fun together on Lough Bofin and the surrounding area. Find out more about this adventure centre here.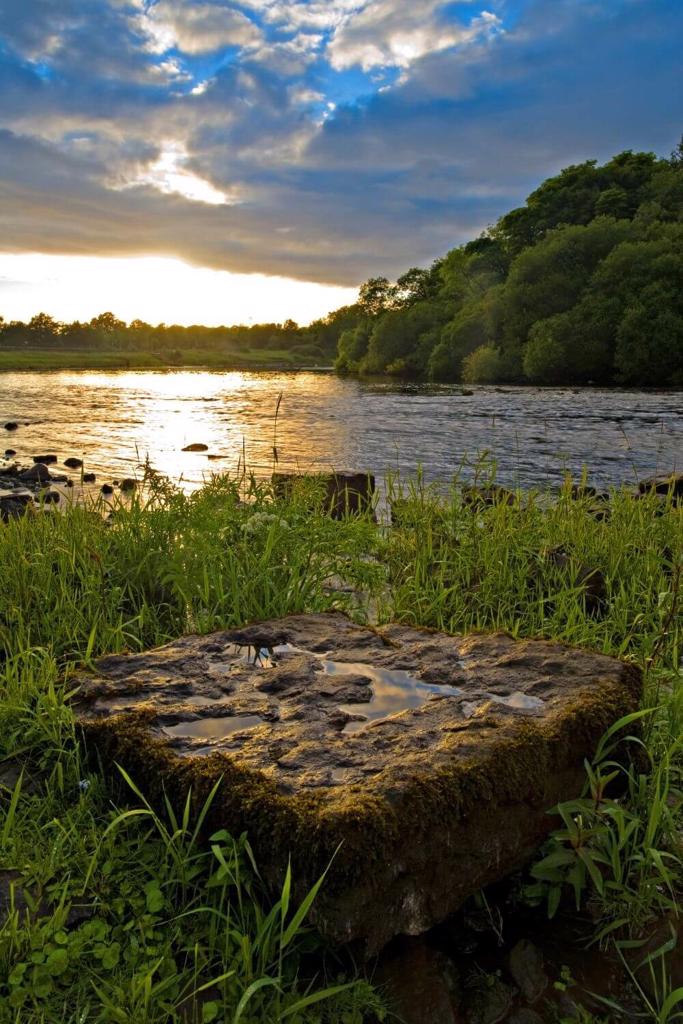 History, Castle & Abbeys
There are a number of places to see in Roscommon if you enjoy history. As well as the castle in Roscommon Town already mentioned, there are a few other castles in Roscommon to visit.
One of the main ones is Cloontykilla Castle, located on the edge of Lough Key. This was a ruined castle that was bought in the 2000s to be restored to a 5-star luxury retreat. Although it is privately owned and still being completed, you can view part of it from the perimeter. Once it is complete it will be an amazing place to visit, or even stay.
Ballintubber Castle was built in the 13th century and was the home of the O'Connor clan. It remained in the family until it fell to Cromwellian forces after which time it became ruined. You can still visit the ruins and imagine what it must have been like back in the day.
Other castles to visit in the county include Donamon Castle near Roscommon Town, and Rindoon and St John's Castle at Rindoon.
As mentioned, Roscommon has plenty of historical places to visit, and another to add to your list is Clonalis House. The house was constructed in the late 19th century by a descendant of the O'Connor family as a replacement for an earlier house which was the ancestral home of the clan. It has had a turbulent history but is now a guesthouse that offers tours of this historical house. Find out more here.
King House is a restored Georgian mansion in Boyle, Co Roscommon. It is a visitor centre that tells the tale of the King family and also displays
important cultural collections and Irish history exhibitions.
Visitors can enjoy tours of the house while discovering 400 years of Irish history. The Courtyard houses the town's library, there are tearooms and a craft shop, and the Úna Bhán Tourism Co-operative provides both guided and self-guided walking tours from there. Discover more about King House here.
Also in Boyle, Roscommon, you will find a beautiful, well-preserved abbey to visit. Boyle Abbey (pictured) was founded in the 12th-century and survived the 16th-century suppression of the monasteries before being turned into a castle in the mid-17th century. Visitors can visit the cloisters, kitchens, cellars, and church while marvelling at the medieval architecture, including the Roman and Gothic arches in the church nave. Find out more here.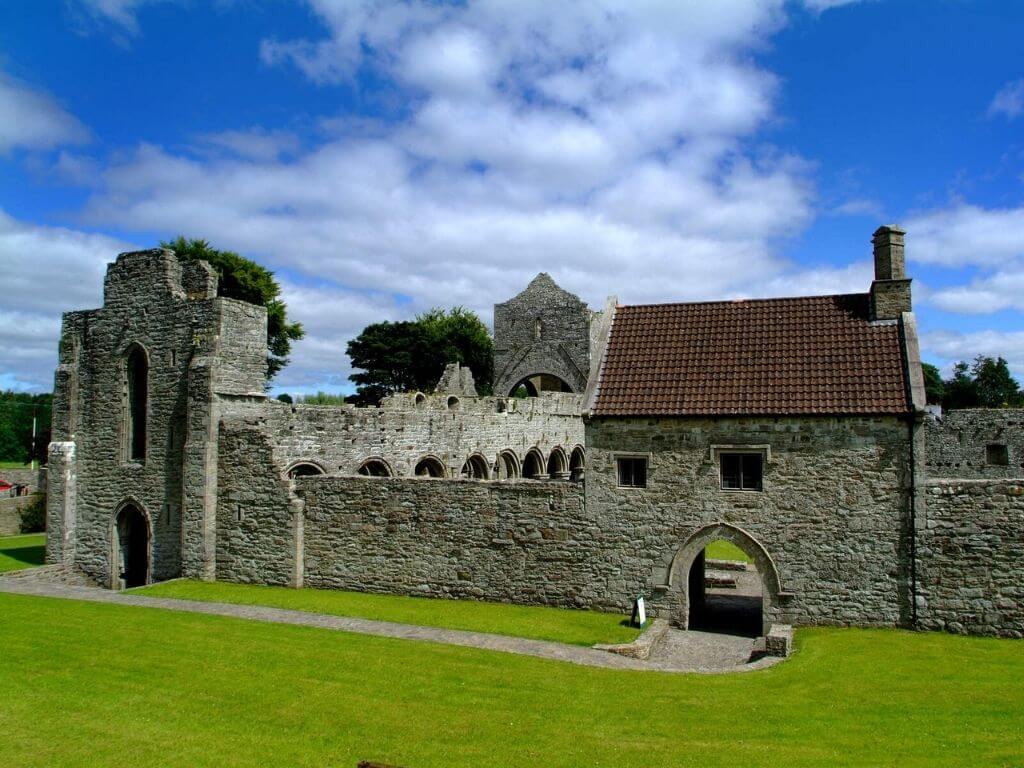 If you are looking to see remnants of ancient Ireland, there are two great examples in County Roscommon. The first is the Drumanone Dolmen at Tinacarra. Visible from the lane that leads to it, this megalithic portal tomb is estimated to have been built sometime between 3000 and 2000 BC. If you are going to be in Boyle, take 20 minutes to visit this monument.
The other ancient monument to see in Roscommon is the Castlestrange Scribed Stone. Located near Athleague, it is on the grounds of Castlestrange House and is a granite boulder decorated with flowing spirals in the La Tène style from the Iron Age (300 BC to 100 AD). It is only one of four such stones across Ireland so worth going to see if you are spending time in Roscommon.
Arigna Miners Way & Historical Way
If the weather isn't great and you are wondering what to do in Roscommon, then heading underground might be the answer. The Arigna Mining Experience is a unique place to visit in the county and also one of the best things to do with kids in Roscommon.
Visitors can get an insight into the industry that sustained the area for generations, even through the Famine years.
As well as discovering 400 years of mining history, ex-miners take you on a journey through what was their way of life. An exhibition of photographs, documents, and mining equipment is on display above ground, and underground you will be taken on a tour by an ex-miner to discover what lies beneath the surface and hear tales of the miners who knew the tunnels like the back of their hands.
The Arigna Mining Experience is a must if you are visiting County Roscommon and looking for something to do. Find out more and book your tickets here.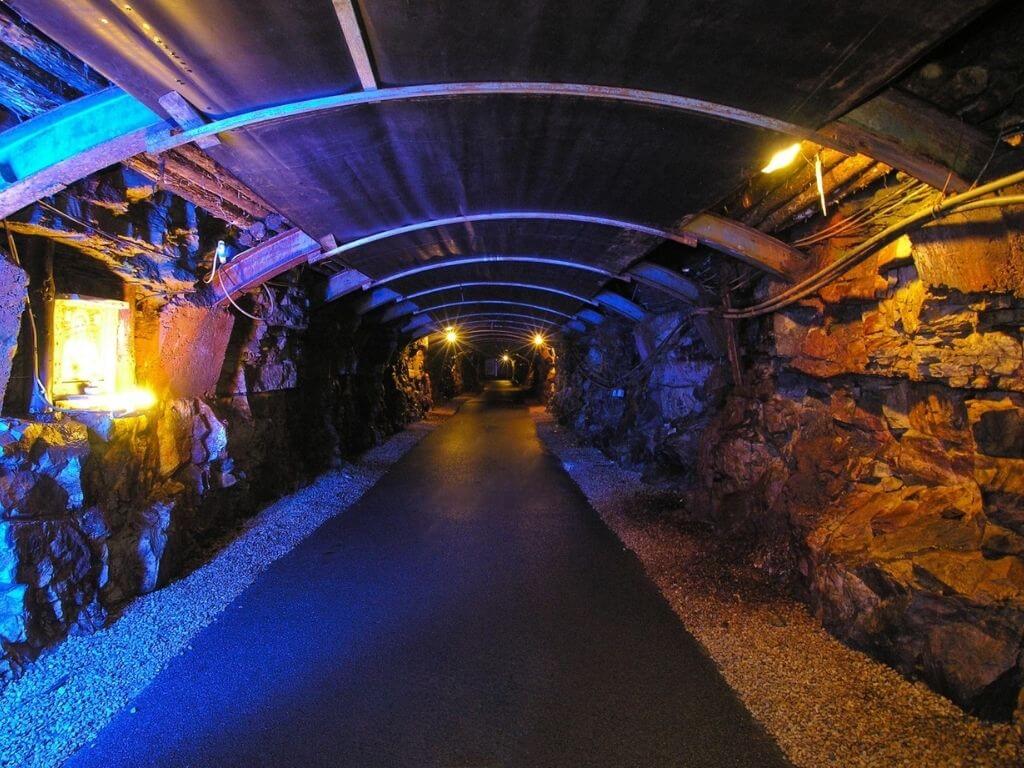 Elphin Windmill
One of the top places to visit in Roscommon is the fully restored 18th-century Elphin Windmill. Dating from around 1730, this is one of the oldest operational windmills in Ireland. It provided corn meal for local people and milling flax.
The windmill is a three-stage structure with a rotating thatched roof. There are four wooden sails, and they are positioned into the direction of the wind by way of a pole which is attached to a cart on the ground. Restored in the 1990's it opened to the public and has been a popular Roscommon tourist attraction ever since.
Visitors can see the workings of the windmill, watch demonstrations and view the agricultural machinery museum on-site. More information can be found here.
Rathcroghan
Located at Tulsk is one of the best things to do in County Roscommon. Rathcroghan is a complex of archaeological sites identified as the site of Cruachan, the traditional capital of the Connacht, the prehistoric and early historic rulers of the western territory of Ireland.
It is one of four major Royal Sites of Ireland and the legendary Queen Maeve is said to have had her palace there. The various mounds and monuments date from as far back as 4000 BC.
Visitors can step back in time in the museum and interactive centre to learn how the Iron Age and Medieval Irish lived, dressed, and what they believed in. Self-guided tours can be taken with the help of the guidebook, or you can opt to join an informative guided tour of the site. This tour lasts 2.5 hours and is the best way to discover the ancient sites and monuments at Rathcroghan.
Discover more and book your tickets here.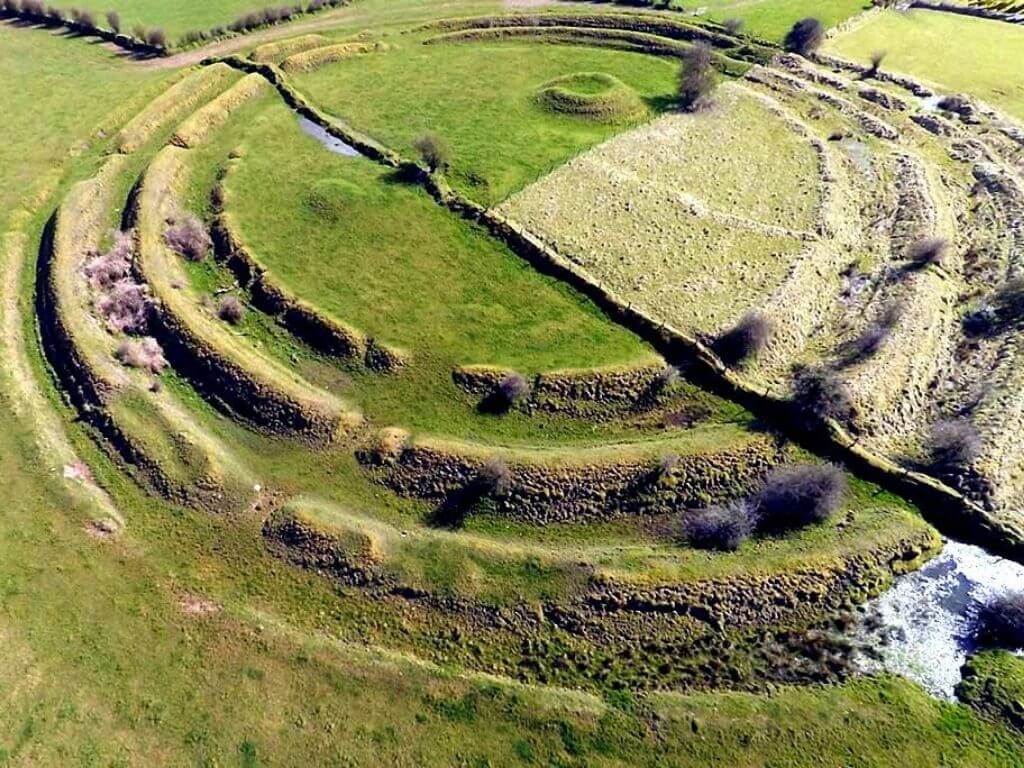 Derryglad Folk & Heritage Museum
If you are looking for fun activities in Roscommon, then pay a visit to the Derryglad Folk and Heritage Museum.
Located in Curraghboy, this award-winning museum is a family-run museum that houses a collection of over 6000 items telling the history, heritage, and culture of over 250 years of Ireland's past, including items that have been collected over 35 years.
Visitors can embark on a personalised tour of historical rural Ireland as you travel through time to visit village shops, historical kitchens, and even a schoolroom. Alongside artefacts from these settings, you can also see sporting memorabilia including items from Croke Park.
There is so much to see at the Derryglad Museum that you'll need up to a few hours to see it all. Visits must be booked ahead of time and can be done through the website where you will find more information about this fascinating little museum. Whether you are staying in Roscommon or passing through, make sure to book a visit at the Derryglad Folk and Heritage Museum.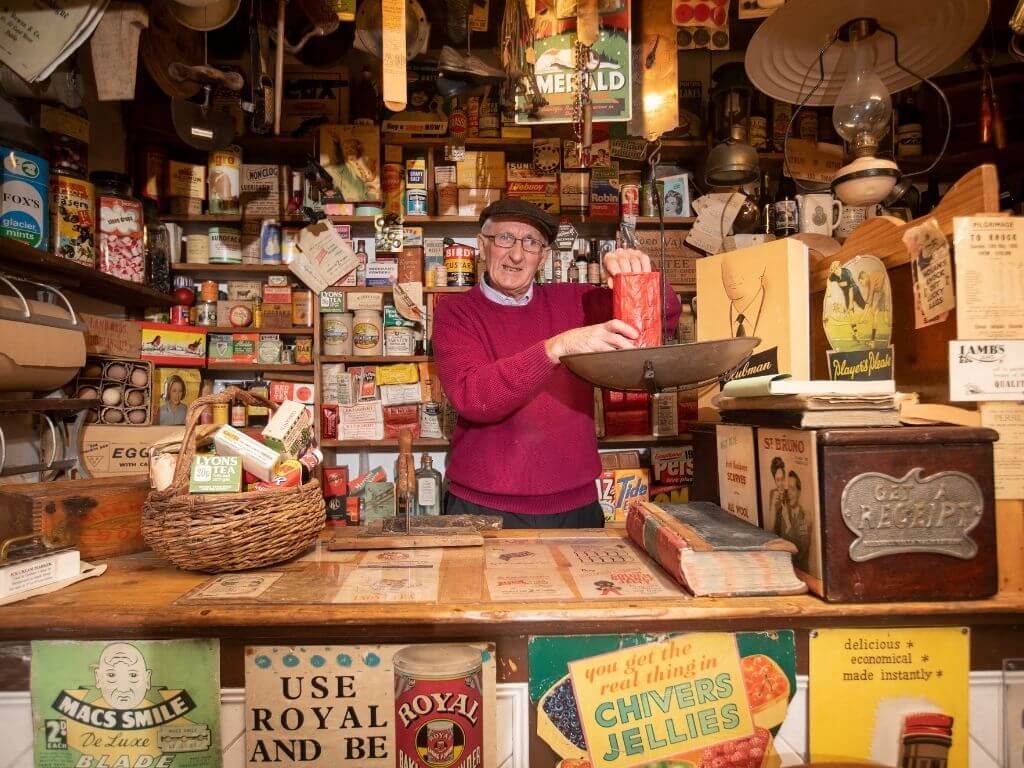 Sculptures
One of the fun things to do in Roscommon is to seek out some sculptures.
There is a great sculpture trail at the Loughnaneane Park in Roscommon Town. The sculpture trail in the park informs visitors of the rich heritage of Loughnaneane Park. Along the trail, you can see wooden sculptures and carvings of legendary figures including Queen Maeve of Connacht. The 1km trail sits within the 14-acre park in which you can also visit the ruins of Roscommon Castle (already mentioned).
Another sculpture to see in Roscommon is the Gaelic Chieftain Sculpture. Overlooking the site of the Battle of Curlew Pass near Boyle, you can see this sculpture from the N4 bypass. There is a picnic area beside this large metal sculpture where you can also enjoy views across Lough Key.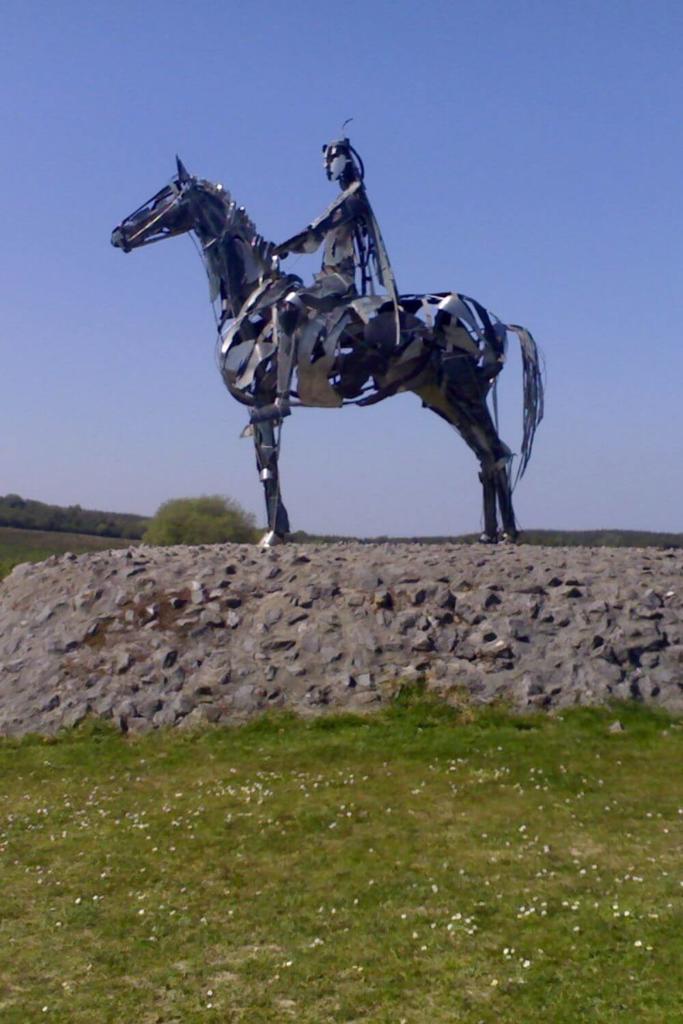 Where to stay in Roscommon
Luxury hotels in Roscommon
Kilronan Castle, Ballyfarnon
Located near Lough Meelagh is one of the best castle hotels in Ireland, Kilronan Castle. This 5-star castle hotel dates from the 18th-century and is set on a 50-acre estate. If you are looking for a luxurious stay in Roscommon, choose Kilronan Castle. Click here for the latest prices and availability.
Abbey Hotel, Roscommon
If you are looking for luxury in Roscommon Town, then book into the Abbey Hotel. This 4-star hotel is set in private grounds and offers a luxurious, yet relaxing stay. Click here for more information or to book this hotel.
Budget-friendly hotels in Roscommon
Hannon's Hotel, Roscommon
If you are looking for a budget-friendly stay in Roscommon Town, then head for Hannon's Hotel. This 3-star hotel offers a comfortable, yet affordable stay and has an on-site restaurant. To see the latest prices and availability, click here.
Jackson Restaurant and Accommodation, Roscommon
Another budget-friendly option is the Jackson Restaurant and Accommodation, also in Roscommon Town. This guesthouse offers comfortable stays at budget-friendly prices and is just a 5-minute walk from Loughnaneane Park and Roscommon Castle. Find out more or book your stay here.
Things to know about County Roscommon, Ireland
You might not be familiar with County Roscommon, so if this is the case, here are a few things to know about the county before you visit.
Where is County Roscommon? – County Roscommon is located in the western region of Ireland and is a county of the province of Connacht. It was established in 1569, is a landlocked county in Ireland, and is bordered by Galway, Mayo, Sligo, Leitrim, Longford, Westmeath and Offaly.
County Roscommon facts:
Roscommon is Ros Comáin in Irish meaning a wooden gentle height. Comán (from which it is derived) was the first abbot and bishop of Roscommon and founded a monastery in the county in 550AD.
The county covers 2548 square kilometres (984 square miles) and the population of County Roscommon is approximately 64,544.
It is one of the twenty-six counties of the Republic of Ireland.
Roscommon is the 11th largest county of Ireland (all 32 counties), by size and 27th in terms of population.
There are a few mountains in Roscommon with Slieve Bawn being the most prominent. Seltannasaggart is the highest point and is also called Corry Mountain.
Rivers in Roscommon include the Shannon, Boyle and Suck.
There are two main lakes in Roscommon, Lough Key (with its 32 islands) and Lough Ree (which contains the geographical centre of Ireland).
Notable cities and towns in Roscommon – Roscommon (county town), Boyle, Elphin, Strokestown and Castlerea.
Weather in Roscommon – Roscommon has a similar climate to the rest of the Emerald Isle, with warm summers and mild, wet winters. Summer days are long with high temperatures of 18˚C (lows of 11˚C), and short, dark winter days with high temperatures of 7˚C (lows of 2˚C). Roscommon's average temperatures are slightly higher than coastal counties in Ireland due to it being landlocked. Rain is common throughout the year, with Spring and Summer being the driest seasons, and April is generally the driest month. Don't travel to Roscommon at any time of the year without a raincoat and umbrella. If you want to know more about the weather and the best time to visit Roscommon, Ireland, read this post.
Famous people from Roscommon – There are not many famous people from County Roscommon. Two notable figures are Tony Doyle (actor) and Brian Leyden (writer).
So, instead of simply passing through as you make your way west, why not stop for a night or two. With this list of the best things to do in Roscommon, Ireland I hope you will soon be planning your stay in this county of Ireland. As one of the quieter counties, you won't be jostling for space with crowds and will have an enjoyable and relaxed stay in this little-visited county on the Emerald Isle.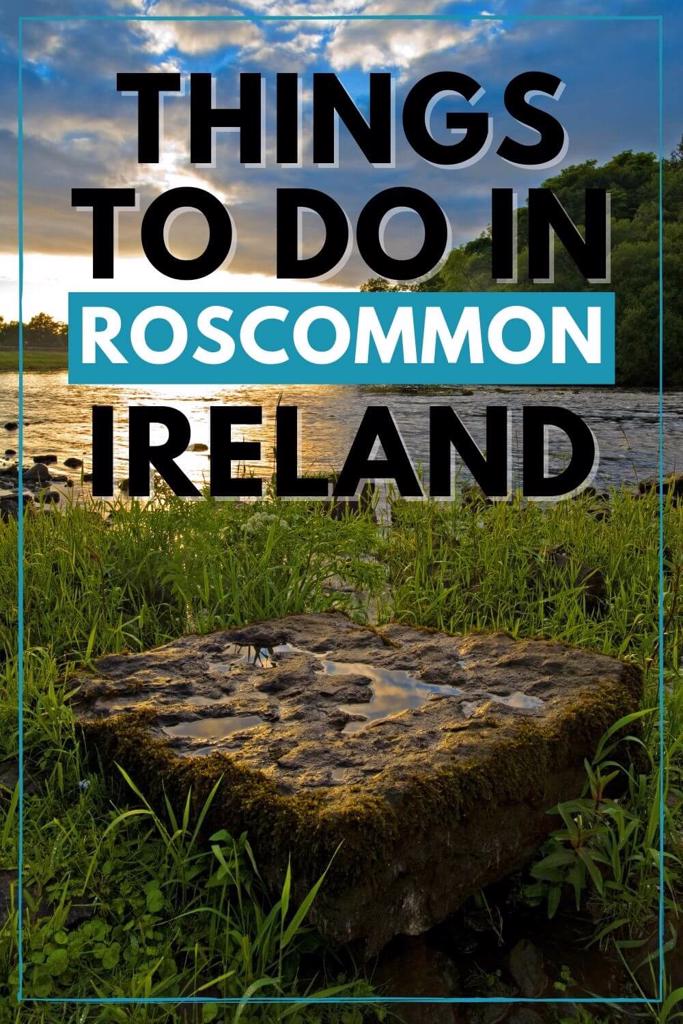 Related Posts