A small county in the West of Ireland is Sligo and it is often left off people's itinerary. But it shouldn't be. If you have not explored Sligo before or are visiting Ireland for the first time and wondering if it is worth adding to your itinerary, you will discover the best things to do in Sligo, Ireland right here to help you decide.
*This post contains affiliate links, which may include Amazon affiliate links. To read more about affiliate links, please visit my Disclosure Policy page.
Sligo is a county that I have not begun to explore, having eluded me throughout my life in Ireland. But the more I learn and hear about it from friends and family, the more I want to visit it. As a small and quiet county in the West of Ireland, Sligo has plenty to offer visitors, whether they are native to Ireland or not. In this post, I help you uncover 10 amazing things to do in County Sligo that will soon have you heading west!
Best things to do in Sligo, Ireland
You need not be wondering what to do in Sligo with this list of ideas. Whether you prefer history, nature, or even poetry, there is something on here for every type of traveller. Discover my pick of the top ten things to do in Sligo below.
Sligo Town
As the county town, Sligo is also the biggest and when it comes to Sligo tourist attractions, there are a few in the town worth noting. If you are looking for things to do in Sligo town, one of the most popular places to visit is Sligo Abbey (pictured). Built in the 13th century, this Dominican Friary had to be rebuilt in the 15th century after a fire. Although mostly a ruin, there are carvings, sculptures, a well-preserved cloister, and a high altar to view. Find more information here.
Sligo, if you didn't know, is often referred to as Yeats Country as the Yeats brothers, William Bulter (poet) and Jack Bulter (artist) were regular visitors to the county. The Yeats Memorial Building is popular with fans of the poet and has an exhibition dedicated to the life of one of Ireland's most famous poets. There is also an abstract glass statue in honour of the poet off Hyde Bridge.
If you are looking for things to do in Sligo in the rain, head for the Sligo County Museum. An indoor venue, the museum has a room dedicated to WB Yeats and also displays paintings from his artist brother, Jack B Yeats.
And if you love art, then the Model Arts & Niland Gallery is where you should head. This gallery houses a comprehensive collection of contemporary Irish art including works by Jack B Yeats, and Louis le Brocquy. They also welcome temporary exhibitions of both Irish and international contemporary art.
Aside from these, Sligo has many pubs, cafes, and restaurants for food and drink, and you might even stumble upon some traditional Irish music along your travels around the town.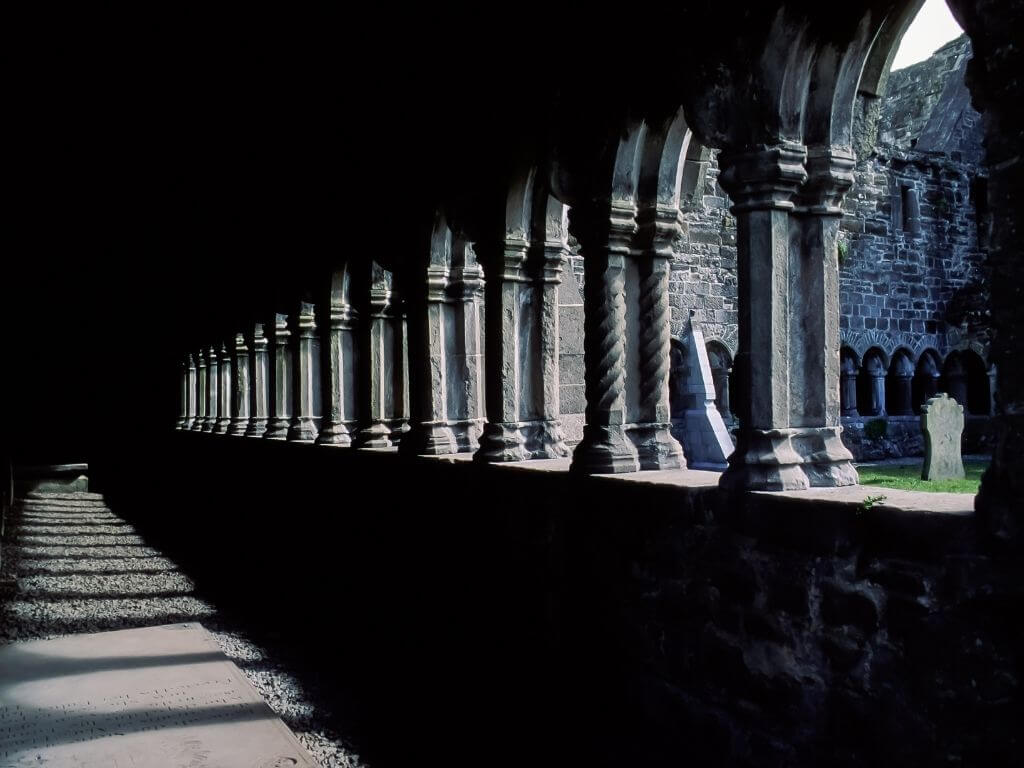 Benbulbin and Knocknarea
One of the top things to do in Sligo is to pay a visit to the iconic Benbulbin. This green-grey limestone plateau mountain is uncommonly flat, which makes it remarkable in the Irish landscape. The sides are near vertical making up it near impossible to scale. The best way to enjoy it is from the shadow of the mountain in the Gortarowey Forest Recreation Area. In the forest, there are trails that loop around the mountain.
Another of the Sligo attractions involving mountains is Knocknarea. Believed to be the grave of the legendary Queen Maeve, this cairn of over 40,000 tonnes of stone dates from 5000 years ago, and the hill upon which it stands can be climbed in around an hour, affording those who scale it incredible views across the landscape of Sligo. Don't climb on the cairn itself but some people take a stone as a memento and for good luck.
Ancient Sligo
Some of the best places to visit in Sligo are its ancient monuments. The Carrowmore Megalithic Cemetery is located just 4km from Sligo Town and is one of Sligo's must-see attractions. This is one of the largest Stone age cemeteries in Europe and visitors can see over 60 monuments, tombs and dolmens (pictured), and stone circles that are believed to pre-date Newgrange. Learn more here.
The other ancient site to visit in the county is the Carrowkeel Passage Tombs, located 32km southeast of Sligo Town near Lough Arrow. This cluster of Neolithic passage tombs dates from between 3000 and 2000BC.
The tombs are in the Bricklieve Hills overlooking Sligo County and the Lough. Cairn G, one of the first sites, has a roof-box that allows light to fold the passage on midsummer sunset, like Newgrange. Signs of early life are in abundance here and it is worth adding to your Sligo itinerary. Learn more here.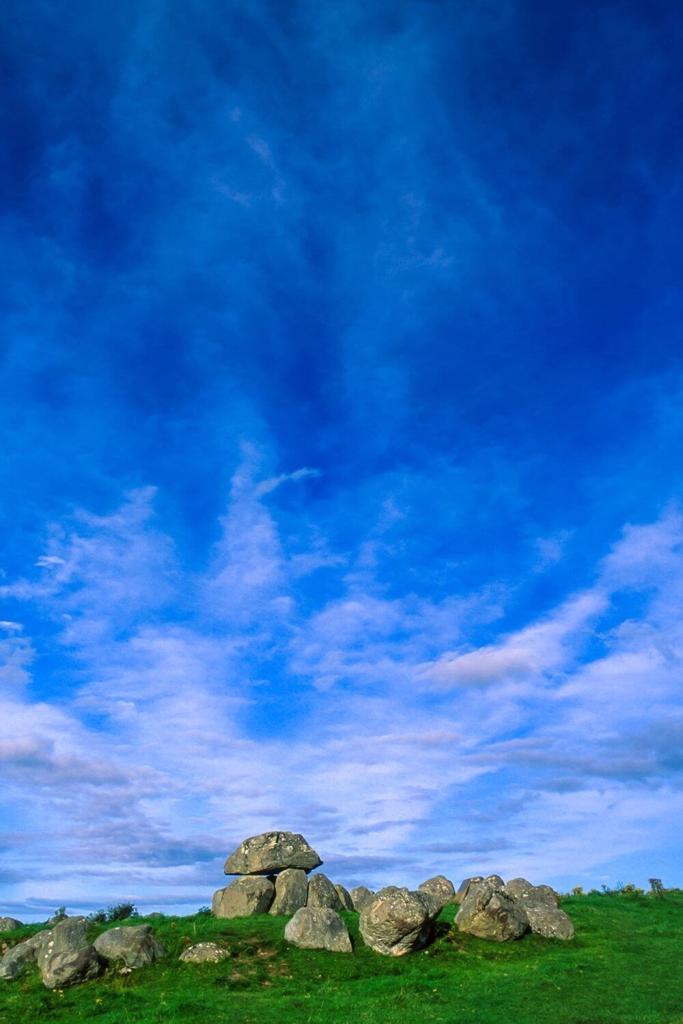 Castles
One of the top 10 things to do in Sligo, Ireland is to visit some of its castles. Ireland is awash with castles and there are two main ones to visit in County Sligo.
One castle to see is the Classiebawn Castle on the Mullaghmore peninsula, 27km from Sligo Town. This large country manor house was built in the late 19th century and once stood overlooking an estate of 4,000 hectares. It was the home of Lord Mountbatten when he visited Ireland. It is not open to the public but can be viewed from the roadside at a distance and makes for a great photograph.
Another Sligo Castle to see is the Ballymote Castle, located 25km south of Sligo Town, is a rectangular keepless castle built originally in the early 14th century. It is the last of the Norman castles in Connacht and is now under the management of the Office of Public Works. The castle is located in a park and close by there is an abbey to visit and a miniature railway.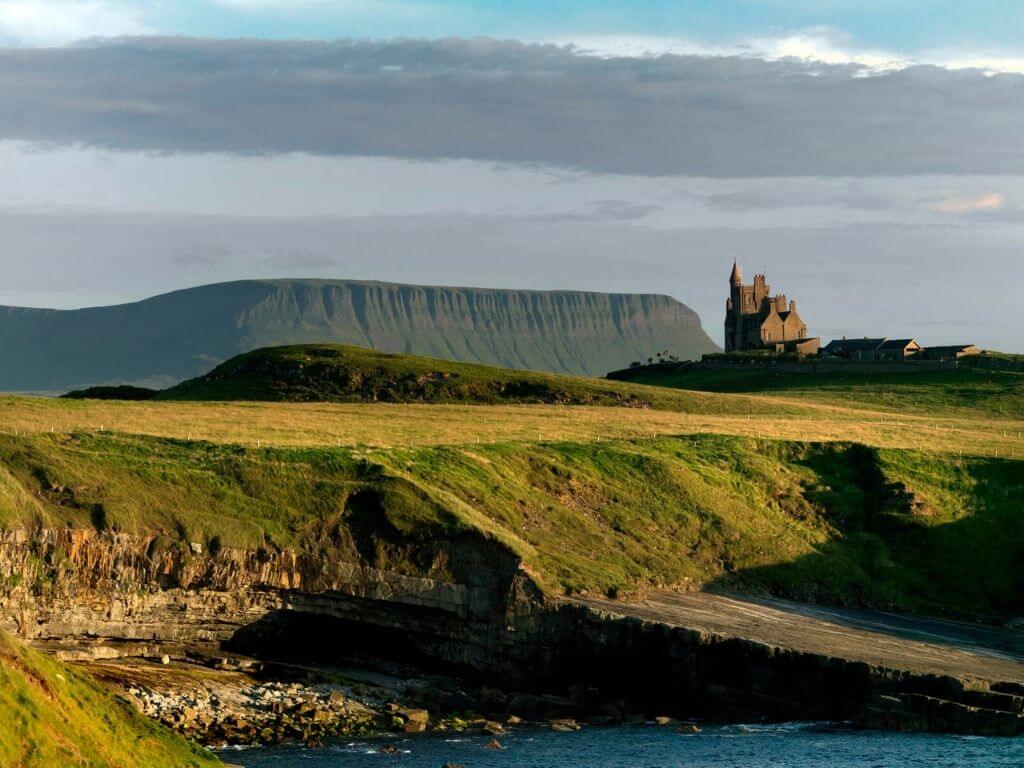 Waterfalls
Some of the best things to see in Sligo are waterfalls. Sligo has one waterfall which is among the best Irish waterfalls to visit, located on the border with Leitrim which contains another amazing waterfall within a few miles of the Sligo border. And one of them is one of the best things to do with kids in Sligo.
The first to mention is the Devil's Chimney waterfall, which is located on the Sligo-Leitrim border. This is Ireland's tallest waterfall but does not flow continuously throughout the year, only after heavy rainfall.
However, the other waterfall near County Sligo to visit flows all year-round and is beautiful. The Glencar Waterfall, also on the Sligo-Leitrim border, is located near Glencar Lough and is a 15m tall waterfall. Located a short walk from the car park through wooded areas, this is a great place near Sligo to visit with kids who will love the picnic and playground areas after seeing the waterfall.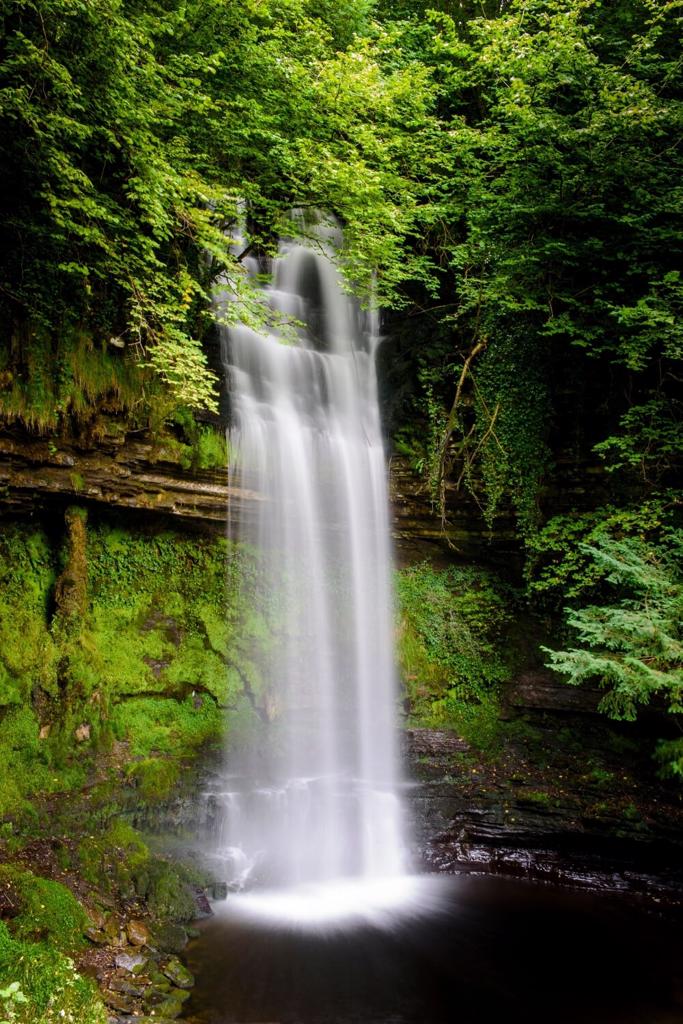 Lissadell House & Gardens
15km northwest of Sligo Town is one of the best places to see in Sligo. Lissadell House and Gardens are located on the south shore of the Maugherow Peninsula and the house was built in the mid-19th century in the neo-classical Greek style. It was the childhood home of Constance Markievicz and her siblings, and a holiday stay for William Butler Yeats.
Guided tours of the house are available between Easter and October, which take around 45-minutes and in which you will visit rooms such as the Gallery, Drawing Room, and Billiard Room. Afterward, you can visit the gardens which include an Alpine Garden and a Kitchen Garden.
For more information about visiting Lissadell House and Gardens and the latest opening times, visit the website.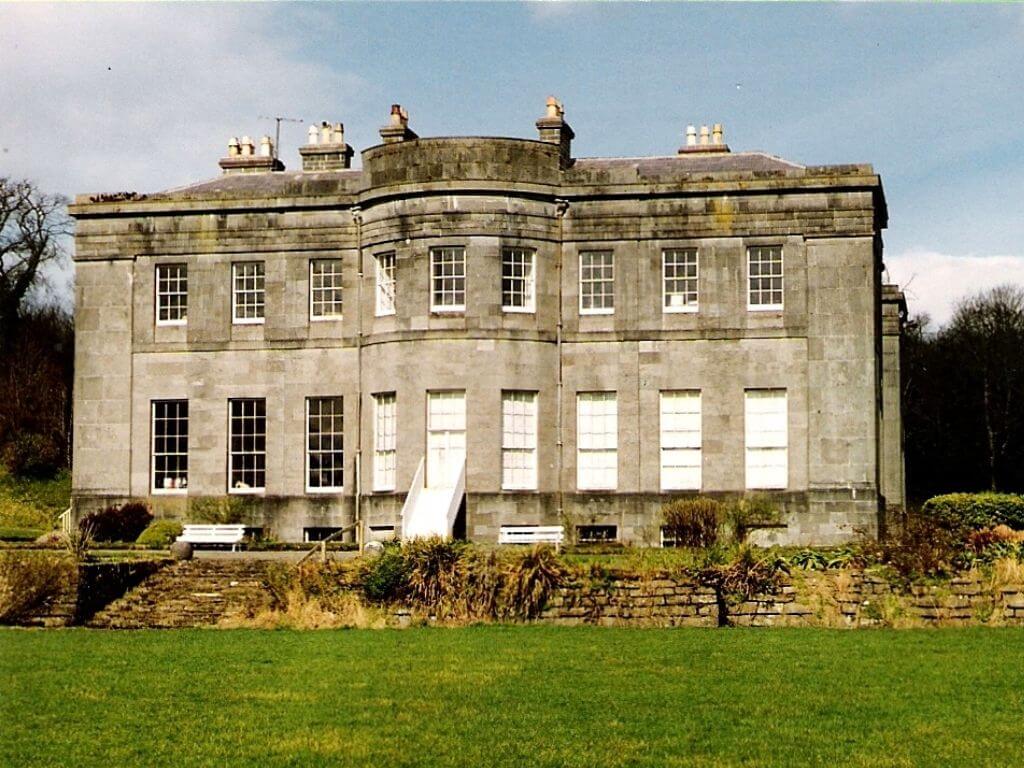 Yeats Country
One of the best things to do in Sligo is to seek out sites that have made this county 'Yeats Country'. Having spent much of his childhood and older holidays in the county, Sligo was the inspiration for many works of WB Yeats.
Yeats spent time at Lissadell House with his friend, Constance Markievicz and Benbulbin, already discussed, inspired a poem.
Innisfree, an uninhabited island in Lough Gill, was also the inspiration for a Yeats poem.
William Butler Yeats is buried in St Columba's Church cemetery in Drumcliffe, 8km north of Sligo Town. The site of a former 6th-century monastery, as well as the grave of WB Yeats, there are the remains of a round tower and examples of 9th-century high crosses in the churchyard.
Islands and Lakes
As well as Innisfree, inspiration for a WB Yeats poem, the county has another notable place to visit, Coney Island, Sligo. This is the largest of three populated islands off the coast of Sligo, locate between Rosses Point and Coolera peninsula. It shares its name with other islands off Ireland and was named after the large number of rabbits on the island.
Things to do on Coney Island include visiting the star forts, spotting faerie rings, enjoying walks and swims along its shore, and visiting the remains of famine structures and buildings. It is said that Coney Island in New York was named after this island.
County Sligo is also home to some lakes which are worth visiting. Lough Gill was a place of inspiration for Yeats with its island, Innisfree, having a poem named after it, "The Lake Isle of Innisfree". Lough Gill (pictured) is just 6km from Sligo Town and is shaded by two woodland areas. There are looped trails through the woods, and you can take a cruise on the lake.
Lough Arrow is the freshwater lake located near the Carrowkeel Megalithic Cemetery (already mentioned above) and is a popular trout fishing lake.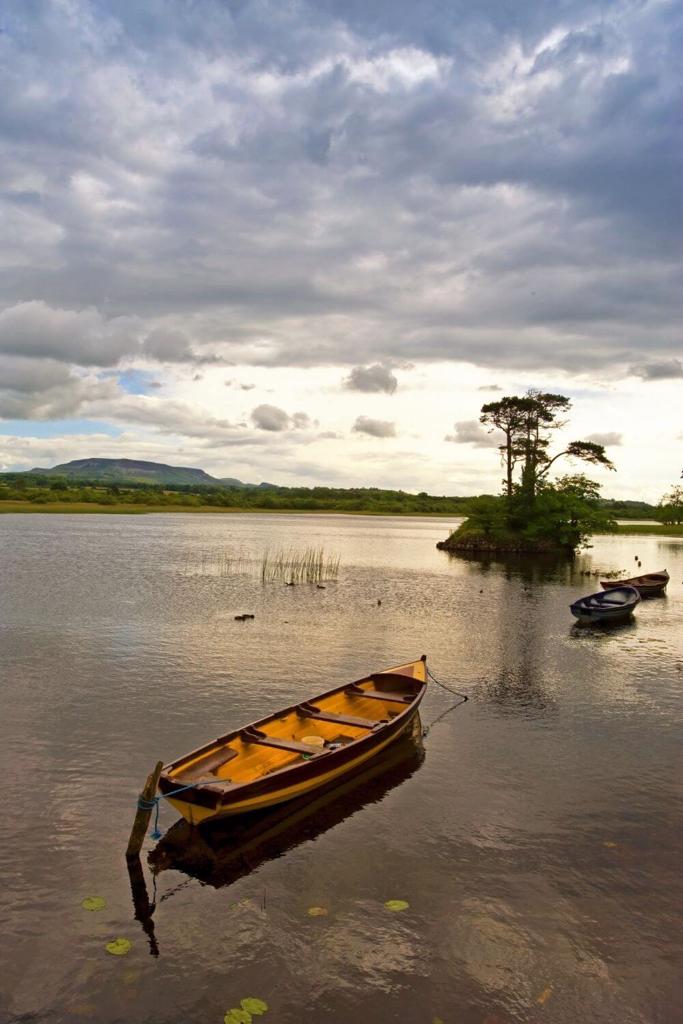 Nature
One of the best activities in Sligo is to get out and enjoy nature. Whether that is visiting some of the golf courses in Sligo (which include Mullaghmore), discovering the Mullaghmore Head (pictured), Rosses Point, the Caves of Keash, or Easkey Cliffs, there are lots to do outdoors in Sligo.
You can also enjoy the Gleniff Horseshoe, a tiny road that makes a 10km loop through valleys in the Dartry Mountains. It is best enjoyed by bike or car.
Or, if you have a good level of fitness, you could tackle some or all of the Sligo Way, a 78km walking trail that starts at Lough Talt and ends in Dromahair in County Leitrim. You will pass through the Ox Mountains, and past Lough Easkey and Lough Gill. It covers a mixture of terrain, and you will need to stop along the way if you are tackling all 78km. Find out more here.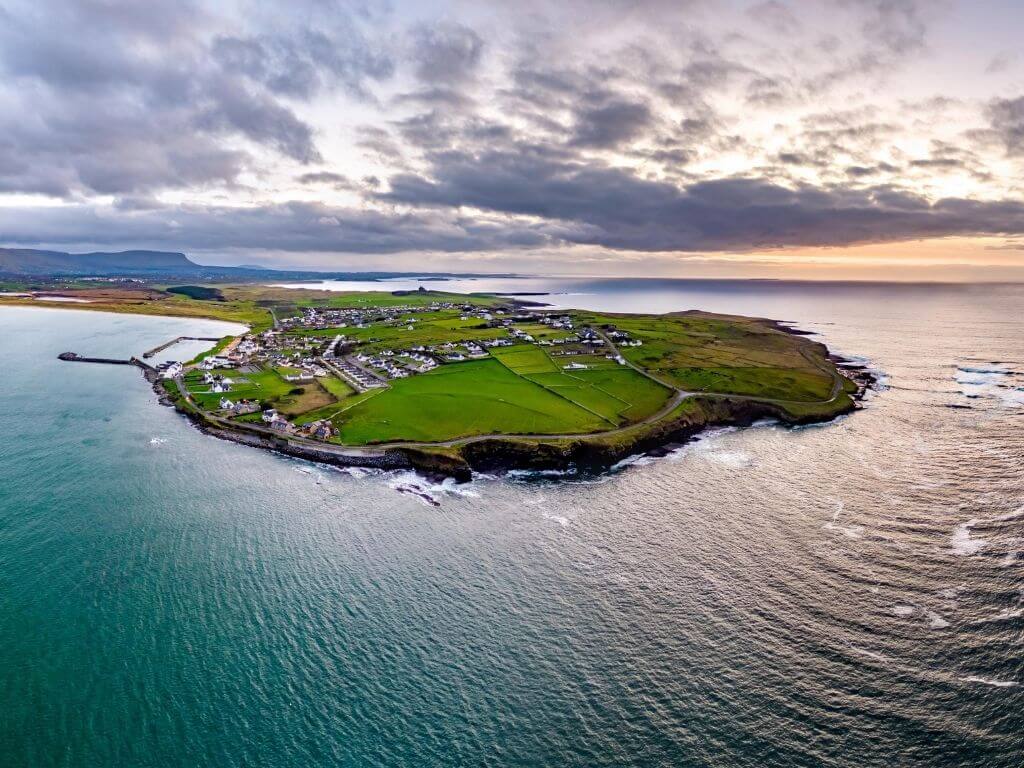 Beaches
If you are wondering what to see in Sligo, Ireland then head to the coast and seek out some sand and sea. The beaches are among the best things to do with kids in Sligo, who won't be able to resist trying to dip their toes in the water. It'll be cold, mind you!
Strandhill (pictured) is one of the best beaches in Sligo and is a great place for a stroll, but not a swim. It is also very popular with surfers who come to ride the big waves.
Another of Sligo's stunning beaches is Enniscrone, a Blue Flag beach with 5km of sandy beaches and dunes, it is the perfect place for a paddle and swim.
Rosses Point Beach, just 8km from Sligo Town, is another Blue Flag beach with three sandy beaches to choose your spot on.
Mullaghmore Beach, located next to the picturesque town of the same name is a rural sandy beach backed by dunes and with views of Benbulbin in the distance. This is often voted one of the best places in Ireland for surfing.
No matter which beach you choose to visit, you are sure to enjoy a stroll. But will you be brave enough to dip your toes in the cold Atlantic Ocean?
Find out more about the Sligo beaches here.
Where to stay in Sligo
Luxury hotels in Sligo
Markree Castle, Collooney
If you are looking for castle hotels in Sligo to stay in, then head for Markree Castle. This 4-star luxury hotel is a 17th-century Irish castle located along the Wild Atlantic Way 13km south of Sligo Town. For more information or to book, click here.
Clayton Hotel, Sligo
Located just 5 minutes drive from the very centre of Sligo Town is the Clayton Hotel, Sligo. This 4-star hotel has a leisure centre with indoor heated pool, spacious family rooms and is ideally located for exploring County Sligo. Click here to see the latest prices and availability.
Radisson Blu Hotel & Spa, Sligo
Located just 4km from Sligo Town is the Radisson Blu Hotel & Spa. This 4-star hotel offers a luxurious stay overlooking Sligo Bay and Rosses Point. With an award-winning restaurant, spa, gym, and indoor heated pool, this is a great hotel in Sligo for a luxury stay. Click here for more information and to see the latest prices.
Budget-friendly hotels in Sligo
Riverside Hotel, Sligo
If you are looking for reasonably priced hotels in Sligo Town, then you won't go wrong with the Riverside Hotel. Centrally located, it offers a comfortable stay that won't break the bank. Click here to see the latest prices and availability.
Teach Eamainn, Sligo
Located just 2.6km from the Sligo County Museum, this B&B offers a comfortable stay that is budget-friendly. Enjoy a full English-Irish breakfast before you head out for a day exploring County Sligo. Click here to see availability and the latest prices.
Benbulbin Farmhouse B&B
If you want a budget-friendly stay with views of one of Ireland's most iconic landmarks, then choose the Benbulbin Farmhouse B&B. Located in Drumcliff, less than 12km from Sligo Town, this Michelin, and Lonely Planet recommended B&B offers a great stay in County Sligo. Click here to see the latest prices and availability.
Things to know about County Sligo, Ireland
If the county is new to you, or you don't know much about it, this section has some interesting facts about Sligo to know before you go.
Where is Sligo, Ireland? – County Sligo, established in 1585, is located in the west of Ireland and in the province of Connacht. It has a coastline that lies on the Atlantic Ocean in the west of the Emerald Isle. Sligo is bordered by Mayo, Roscommon, and Leitrim.
County Sligo facts:
Sligo in Irish is Sligeach, meaning "abounding in shells".
The county covers 1837 square kilometres (709 square miles) and the population of County Sligo is approximately 65,535.
It is one of the twenty-six counties of the Republic of Ireland.
Sligo is the 22nd largest county of Ireland (all 32 counties), by size and 26th in terms of population.
Sligo has a mountainous region, with Benbulbin, part of the Darty Mountains, being the most famous of all. Truskmore, also in the Darty Mountains is the highest peak in County Sligo. Other mountains include the Curlew Mountains and the Ox Mountains.
Rivers that flow through County Sligo include the Duff, Moy, Owenmore, Ballisodare, Garavogue, and Unshin.
Notable cities towns in County Sligo – Sligo Town (only town), Strandhill, Ennsicrone, and Tubbercurry.
Weather in Sligo – Sligo has a similar climate to the rest of the Emerald Isle, with warm summers and mild, wet winters. Summer days are long with high temperatures of 18˚C (lows of 11˚C), and short, dark winter days with high temperatures of 8˚C (lows of 2˚C). Rain is common throughout the year, with Spring being the driest season. Don't travel to Sligo at any time of the year without a raincoat and umbrella. If you want to know more about the weather and the best time to visit Sligo, Ireland, read this post.
Famous people from Sligo – Sligo has produced its fair share of famous people including 3 members of the boy band Westlife. They are Kian Egan, Shane Filan, and Mark Feehily. Other famous people who hailed from Sligo include Neil Jordan (film director), William Butler Yeats (poet), Jack Butler Yeats (artist, and brother of WB Yeats), and Constance Markievicz (Irish revolutionary nationalist and first woman elected to the British Parliament).
If you have been wondering what are the best things to do and see in Sligo, I hope that this guide to the county has helped. From castles to islands and more, these are the best things to do in County Sligo, Ireland.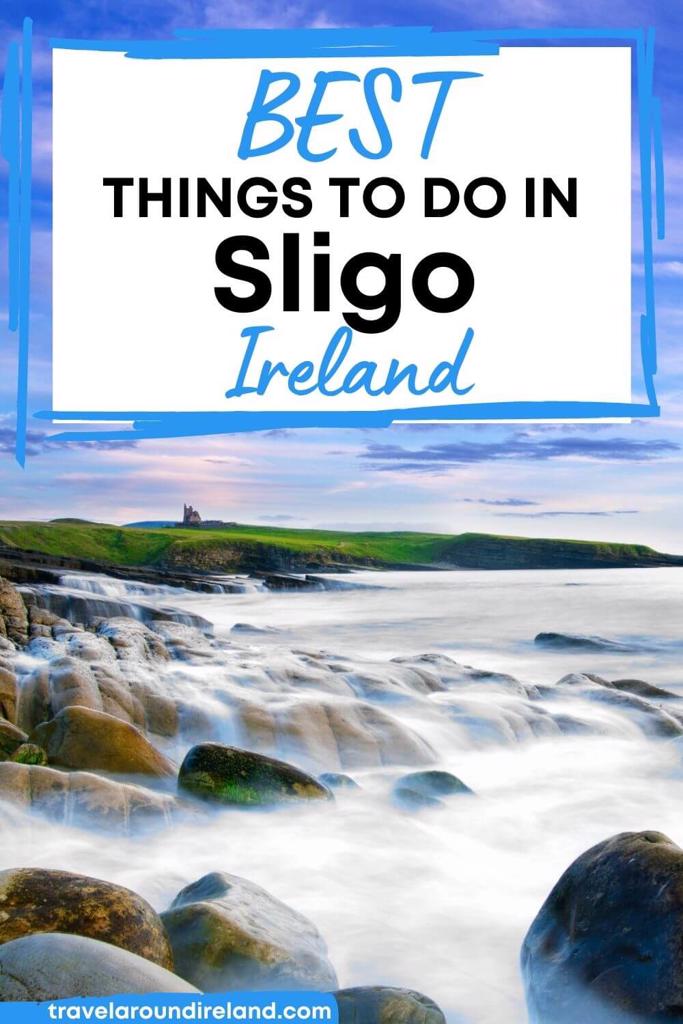 Related Posts