Looking to discover what are the best things to do in Tipperary, Ireland? I've got you covered.
Having visited Tipperary several times in recent years, this post with my recommendations for the best things to do in County Tipperary will soon have you planning a few days in this county of Ireland.
Established in the early 13th century shortly after the Norman Invasion of Ireland, Tipperary is a county that is popular with tourists who come to visit some of the landmarks found in the county. But, if you are not sure whether to go and explore the county, let this post about the best things to do in Tipperary, Ireland help you make up your mind.
*This post contains affiliate links, which may include Amazon affiliate links. To read more about affiliate links, please visit my Disclosure Policy page.
Despite being a landlocked county, Tipperary has plenty to offer visitors. With low-lying central fields and edges with rolling hills that spill over into neighbouring counties, there are plenty of Tipperary tourist attractions to please every kind of visitor and traveller. From the iconic Rock of Cashel to lesser-known places, and with lots of opportunities to get out in nature, Tipperary should be on everyone's Ireland bucket list!
Best things to do in Tipperary, Ireland
Whether you've heard of County Tipperary or not, you are sure to have at least heard about one of the most famous landmarks in Ireland that are found in this large southern county on the Emerald Isle. In this list of the best things to do in Tipperary, Ireland you'll find lots of ideas to fill many a day's exploring the county.
Rock of Cashel
By far the most popular thing to do in Tipperary is to pay a visit to the iconic Rock of Cashel. As one of the best-known historical sites in Ireland, the Rock of Cashel welcomes tens of thousands of visitors each year.
Built on a rocky hill overlooking the Tipperary landscape, the Rock of Cashel is an abbey and religious site standing on the traditional seat of the Kings of Munster. Handed over to the church in the early 12th century, the site grew as a religious centre until it was besieged by Cromwellian forces in 1647.
There are plenty of buildings to explore at the Rock of Cashel as well as its graveyard. The abbey is roofless, but the remaining arches give a sense of what it must have looked like. There is also a Round Tower, chapel, and other buildings to explore. This is by far one of the most popular tourist sites in Ireland and you should aim to get there as soon as it opens or arrive later in the day to avoid the coach tour groups that make a stop here.
Cahir Castle and other castles in Tipperary
As with most counties in Ireland, Tipperary has its fair share of castles to explore. One of the most popular is Cahir Castle. Situated on an island in the River Suir, Cahir Castle is one of the largest in Ireland.
Built in the 13th century by the O'Brien family, a Munster royal family descendant of Brian Boru, Cahir castle is a well-preserved Irish castle and has audio-visual displays and guided tours for those who wish to join one. That said, you can easily explore the castle yourself and you can also enjoy Cahir Castle with kids.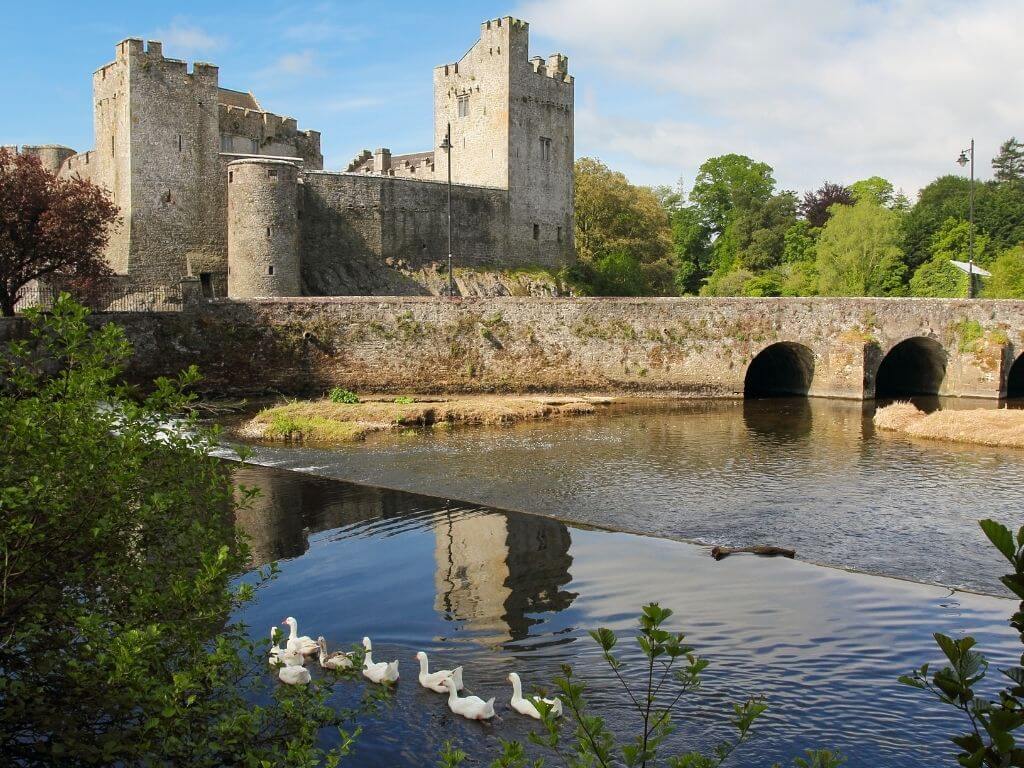 Farney Castle is an early medieval castle built in the late 12th century and is the only round tower in Ireland occupied as a family home. The present round tower dates from 1475 and was built as part of the defensive system by the powerful Butler family. Tours of the castle are available daily.
Another castle on the River Suir is Ormond Castle, located on the east side of Carrick-on-Suir. It is an Elizabethan manor house dating from the mid-15th century and was joined to an earlier medieval riverside castle. Visitors can explore the castle through audio-visual displays which bring the castle's history to life.
Loughmoe Castle is a ruined castle dating from the turn of the 13th century. It was once the ancestral home of the Purcell family. It stands on farmland, and if you can find the owner, ask permission before visiting, although it is said they are used to visitors. Note, that since the castle is a ruin, you cannot access all parts and it is safer to enjoy from the grounds outside.
Redwood Castle, also known as Egan Castle, was built by the Normans around 1200 and was occupied until the MacEgans were installed in the lands. This family remained at the castle until the Cromwellian conquest of Ireland in the mid-1600s. After standing ruined for over 300 years, some restoration occurred and while it remains a private residence, it is open to the public at certain times during the summer months.
There are also other castles to visit in County Tipperary including:
Roscrea Castle – 13th-century motte castle located in Roscrea consisting of a walled courtyard, gate block, and angled towers. More information.
Synone Castle – 16th-century large round tower castle that was once home to the Butler family.
Lisronagh Castle – 16th-century tower house built on the site of a previous one. It is another castle attributed to the Butler family of the time. More information.
Glen of Aherlow
One of the best places to visit in Tipperary is also one of the most beautiful. The Glen of Aherlow, nestled in a fertile valley between the Slievenamuck Hills and Galtee Mountains, is also a hidden gem in the county away from the major Tipperary attractions.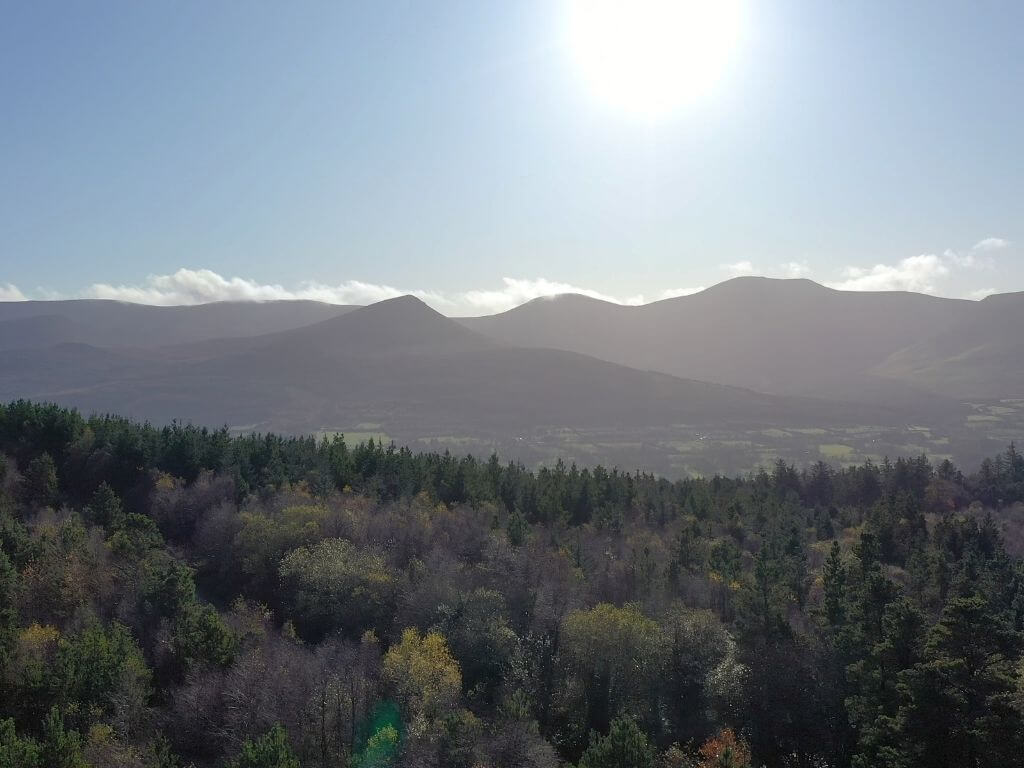 The Glen of Aherlow was an important historic passage between Limerick and Tipperary and today there is a 25km drive through this very scenic western area of the county. The Irish name is Gleann Eatharlaí which means the land between elevations, quite fitting for its location.
The Glen has plenty to offer visitors including the opportunity to enjoy walking, cycling, riding, and fishing. There are lots of marked walking trails and there are lots of little villages dotted around the Glen where visitors can stop for refreshments.
There is a nature park in the Glen situated beside the Statue of Christ the King, erected in 1950. The statue overlooks the valley at its most scenic viewpoint. There are also historical sites in the Glen including St Pecaun's Holy Well and St Sedna's Well in Clonbeg Churchyard. More Abbey (mentioned below) is also located on the edge of the Glen of Aherlow near Galbally.
If you want to combine nature activities outdoors with some early Christian sites, then head to the Glen of Aherlow, one of the top places to go in Tipperary.
Mitchelstown Caves
Also known as New Cave, Mitchelstown Caves are a set of limestone caves near Burncourt in County Tipperary and are among the top things to see in Tipperary.
The caves were discovered in 1833 and are a privately owned and run tourist attraction, with several caves open to the public for guided tours. The caves lie along the border of Tipperary with Cork and their name is deceptive as they are not located at Mitchelstown in County Cork.
The caves are one of the largest and most complex cave systems in Ireland, and on guided tours visitors follow ancient passageways and visit huge caverns where they are surrounded by stalactites, stalagmites, and other cave formations. One of Europe's finest cave towers is located in the Mitchelstown Caves and is called the Tower of Babel, standing 9 metres in height. For something different, head underground in County Tipperary.
Swiss Cottage
Located just outside the historic town of Cahir, one of the most unusual places to see in Tipperary is the Swiss Cottage. Built in the early 19th century, this ornamental cottage is another one of the most popular tourist attractions in Tipperary.
It was built by a regency architect as a "fantasy" cottage for entertaining guests of the Lord and Lady Cahir. Despite years of neglect, the Swiss Cottage underwent restoration in the 1980s under the management of the Office of Public Works and soon rose in popularity among the Tipperary tourist attractions.
A visit to this historic museum house is easily combined with one to Cahir Castle due to their proximity to one another. Visitors can expect to see a wonderful spiral staircase and beautifully decorated rooms within. And the gardens, open all year round, are beautifully landscaped. It is a delight in the Tipperary countryside.
Abbeys and other historical religious sites
Along with the many castles in Tipperary, you will also find other historic sites to visit including many religious ones.
If you've been wondering what to see in Tipperary, Ireland, then you simply have to see Athassel Priory. The largest medieval priory in Ireland, Athassel Priory dates back to the late 12th century and spans 4 acres. It was founded by Augustinians and the original buildings have been changed and renovated 300 years after its founding. During the Reformation, the priory was dissolved, and the lands were turned over to an influential Elizabethan courtier who left it to ruin. Visitors to explore the remaining cloisters, see intricately carved stones, and enjoy views of the Galtee Mountains (see further down). There is free access but limited parking.
Moor Abbey is a Franciscan Abbey that was founded in the 13th century. Located on the banks of the River Aherlow, it is a national monument and was another abbey that fell during the Reformation of Ireland. More Abbey consists of a ruined church with a nave and chancel and visitors can find information about its history on a display board. This is another free thing to do in Tipperary with a small car park.
Located in the town of the same name, another historic place to visit in Tipperary is the location of the Ahenny High Crosses. Found at the monastic site of Kilclispeen, these are believed to be among the earliest crosses and date from the 8th or 9th century. There are two High Crosses that are part of the Ossory group and are great examples of High Crosses synonymous with Celtic symbols and crosses.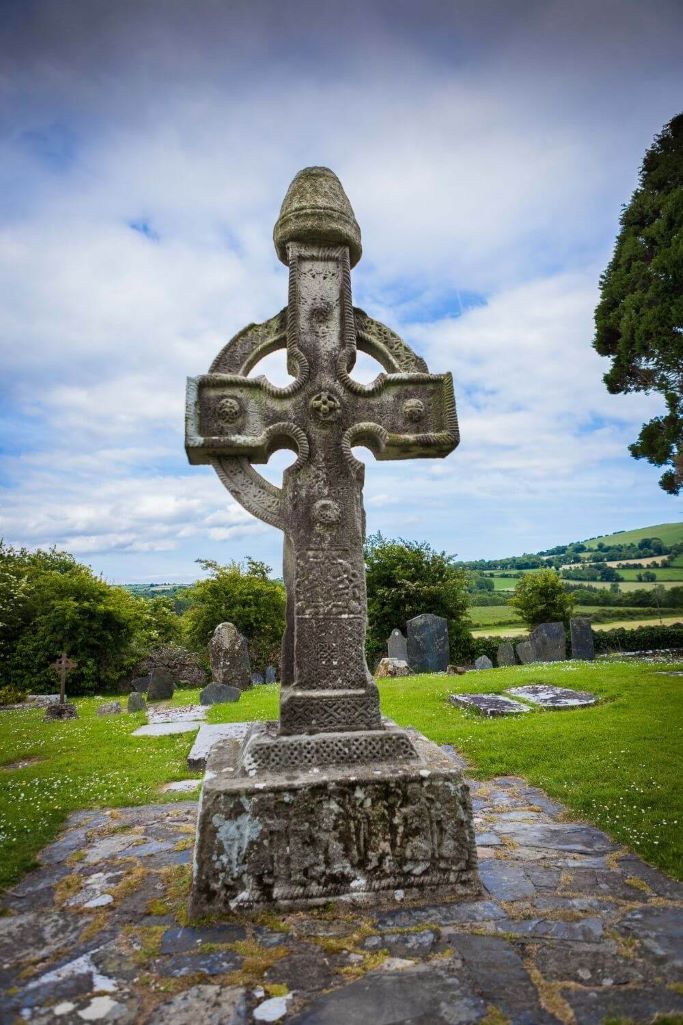 Located near Clonmel you will find St Patrick's Well, one of the largest wells in Ireland and a place of pilgrimage. It features an early-Christian, Celtic-style cross and is a picturesque site popular with tourists and pilgrims alike. There is also a small 17th-century church (pictured) that houses the altar tombs of the White family.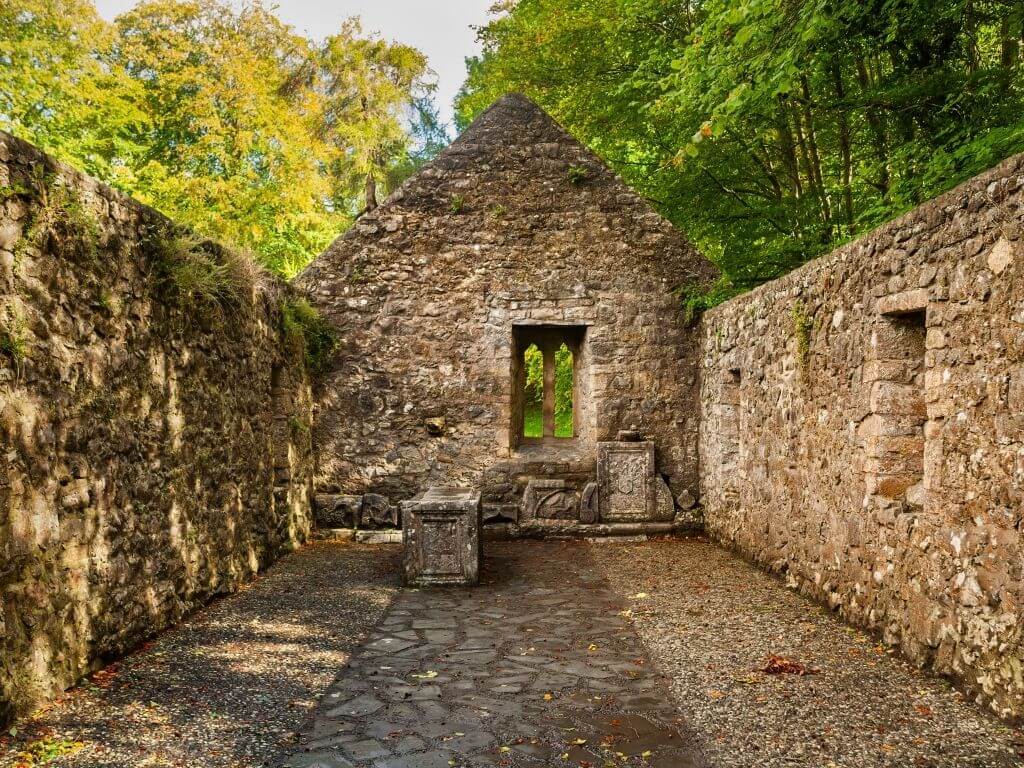 Hore Abbey (pictured below)is a ruined Cistercian monastery near the Rock of Cashel. Also known as Hoare Abbey or St Mary's, it was established in the late 13th century and visitors can still see the church and sections of the east range, although there would also have been living quarters, a tower, and more. It is in a ruinous state but worth visiting if you are at the nearby Rock of Cashel.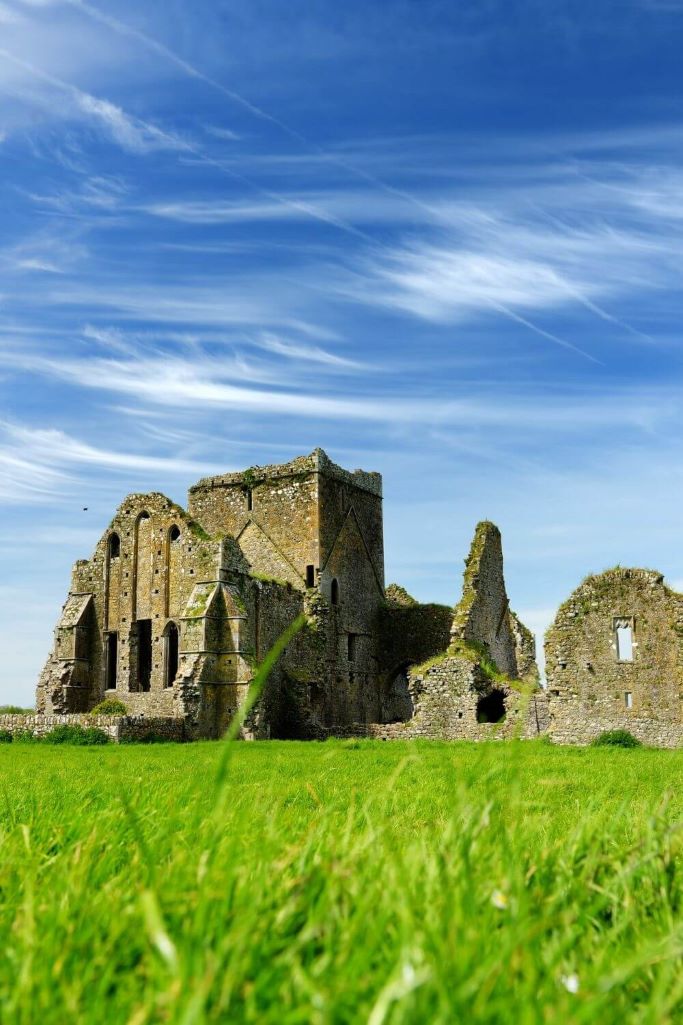 Lough Derg
Lough Derg is the third largest lake in Ireland, and this means it lends itself to plenty of activities, both on the water and off. It is a freshwater lake in the Shannon River Basin and has shores in counties Clare and Galway as well as Tipperary.
There are lots of activities to do at Lough Derg including simple things like enjoying a sunset across the lake. The Lough Derg Blueway includes 160km of shoreline trails for all abilities and fitness levels. Several walking routes pass along its shore including the Lough Derg Way, and you can also enjoy cycling along and around its shores.
On the water, you can kayak, do some stand-up paddleboarding, enjoy the lake by guided boat tours, and even have watery fun at one of Ireland's best aquaparks, Lough Derg Aqua Splash. It's a great outdoor place to visit in Tipperary.
Galtee and Knockmealdown Mountains
If you love getting out and about in nature, then the mountains of Tipperary are where you should go. One of the best things to do in Tipperary is to enjoy walks in the hills. And there are two sets of mountains that have everything you need.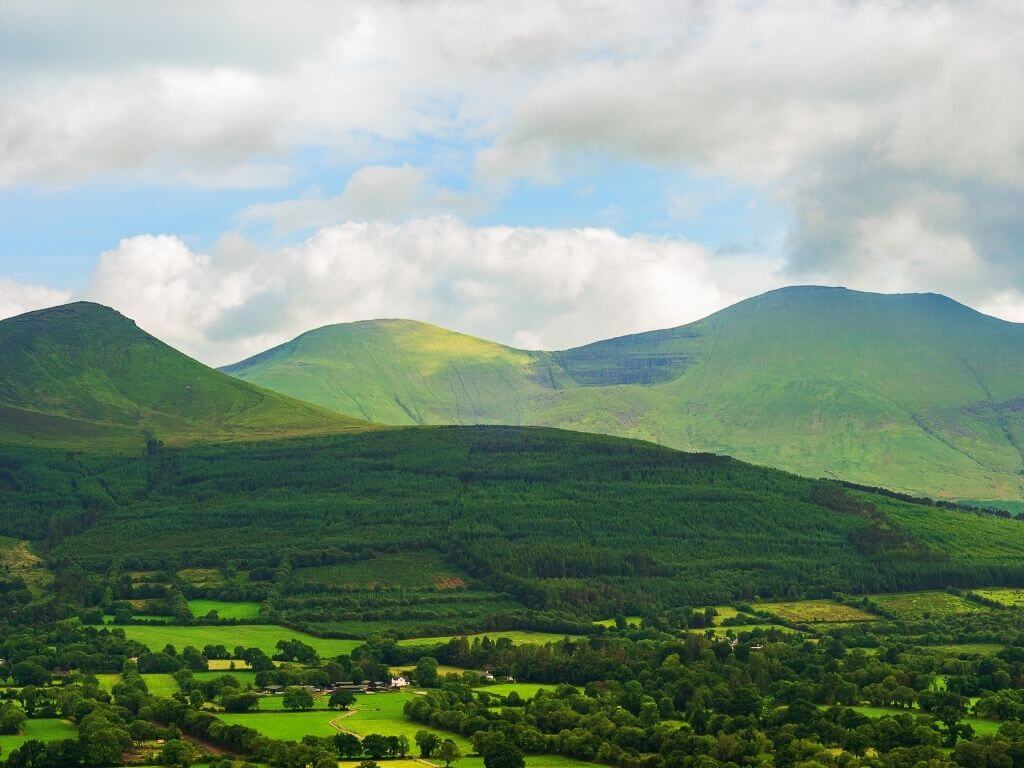 The Galtee Mountains (picture above) span for 30km along the border of Tipperary and County Limerick, with Galtymore being the highest peak in the range. There are lots of trails in the mountains for walking and hiking for various fitness levels, whether you want a strenuous hike or a leisurely stroll taking in the scenery.
Meanwhile, along the border between Tipperary and Waterford, you'll find the Knockmealdown Mountains. This mountain range contains the Vee Gap, a scenic road running from Cahir to Lismore in Waterford. Visitors can walk this and other trails throughout the mountains including part of St Declan's Way, a pilgrimage route from Cashel to Ardmore in County Waterford. It is believed to be the route St Declan took to meet St Patrick in the 5th century. Part of it passes through the beautiful Knockmealdown Mountains.
Other walks to enjoy in the hills of Tipperary include taking on the 5km trail on Devil's Bit Mountain, named because of the appearance of a bite from the mountain. This looped trail affords visitors showcase views of the Galtee Mountains while enjoying forestry tracks, hillside paths, and more. This trail which takes approximately 90 minutes starts near the town of Templemore.
Cultural and Heritage Centres
Some of the best places to visit in County Tipperary are the cultural and heritage centres.
Cashel Heritage Centre is located in the town hall beside the tourist office and has displays about the town including a scale model of Cashel from the mid-17th century. See more information here.
The South Tipperary County Museum, located in Clonmel, is another opportunity for visitors to discover more about the county and its history, through displays and exhibitions of artefacts from military, religious, cultural, archaeology, sports and other collections.
The Nenagh Heritage Centre, in the town of the same name, is located in two Georgian stone buildings with displays and information about the history of the town, along with genealogy services. With no entry fee and tours available, this is one of the great free things to do in Tipperary.
The Brú Ború Cultural Centre at the foot of the Rock of Cashel offers visitors a unique Irish cultural experience through education, exhibitions, performances, and more. Discover céilí music, dance, and theatre performances at this centre and combine them with your visit to the Rock of Cashel. Visitors can also enjoy the main attraction, the Sounds of History exhibition which takes a historical journey through Irish music.
Cashel Folk Village
Cashel Folk Village is a history museum in the town of the same name. It contains a large collection of memorabilia relating to many parts of Irish history and that of the town. Visitors can take an educational journey through history and glimpse into the past at times such as the Great Famine, the Easter Rising, the Penal Laws, and more.
Note: Cashel Folk Village is currently closed. Check the website to see if it has reopened before planning your visit there.
Fethard Walled Town
One of the most complete medieval walled towns in Ireland is Fethard, a short 16km (10 miles) drive from Cashel. This medieval town's walls were erected in the 13th century to protect the town and its citizens during the Norman Invasion of Ireland.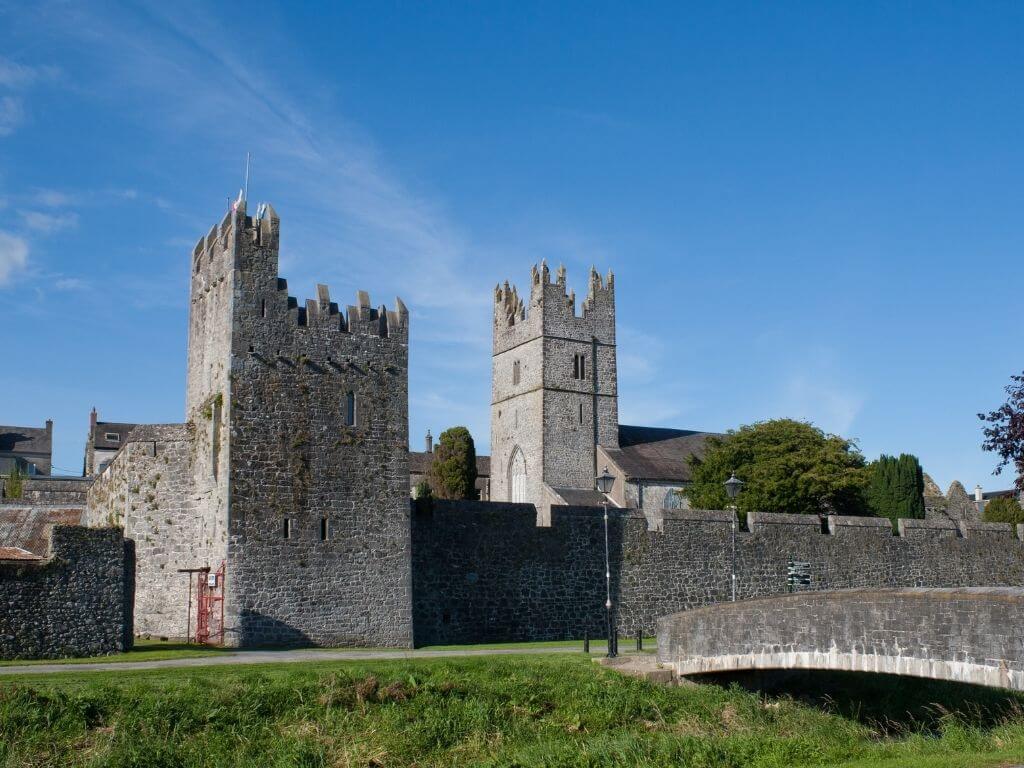 Over 90% of the original stone walls (1.125m high) are surviving. Along with the walls, there were five towers, two of which survived, and five gates of which only one still stands.
A medieval festival is held in Fethard during National Heritage Week, and there are several other things to see in the town including a 13th-century church and graveyard, two tower houses, a ruined Abbey, and a town hall dating from the 17th century. Find more information about the town here.
Where to stay in Tipperary
Luxury hotels in Tipperary
Bailey's Hotel
A 4-star hotel conveniently located in Cashel, this is the ideal hotel to stay in for visiting the Rock of Cashel. The hotel is housed in a listed Georgian building in the heart of Cashel, and has elegantly decorated rooms and an on-site restaurant. Click here for more information and the latest prices.
Hotel Minella and Leisure Centre
One of the best places to stay in Tipperary, Ireland is Hotel Minella. Located in Clonmel, this 4-star hotel sits on the banks of the River Suir and is an elegantly furnished country house. With an on-site restaurant and leisure centre, it is a great location for your stay in Tipperary. Find more information and the latest prices here.
Racket Hall Country House Hotel
Another option for your Tipperary adventure is the Racket Hall Country House Hotel located in Roscrea. This 4-star hotel is nestled beneath the Slieve Bloom Mountains and offers luxurious rooms in a peaceful countryside setting. With a golf course close by, it is the perfect place for combining sightseeing with a round of golf afterwards. Click here for the latest prices and more information.
Budget-friendly hotels in Tipperary
Abbey Court Hotel
Located in Nenagh, the Abbey Court is a more budget-friendly hotel in Tipperary. A 3-star hotel with an award-winning restaurant, and leisure centre this hotel is ideal for those exploring Tipperary. Click here for the latest prices and availability.
Aherlow House Hotel & Lodges
Located in the Glen of Aherlow, this 3-star hotel is an ideal location for exploring the Glen and the southern half of County Tipperary. Many of the tastefully decorated rooms have views of the Galtee Mountains and there is an option for both hotel rooms or 3-bedroom lodges, ideal for families or groups of friends. There is also an on-site restaurant and bar. Click here for more information and the latest prices.
Things to know about County Tipperary, Ireland
If you've never visited Ireland or ventured to this part of the Emerald Isle, this section is dedicated to sharing some more information about County Tipperary, Ireland.
Where is County Tipperary? – County Tipperary is located in the south of Ireland and in the province of Munster. It is Ireland's largest landlocked county and is bordered by Offaly, Laois, Kilkenny, Waterford, Cork, Clare, Limerick, and Galway.
Facts about Tipperary (County):
Tipperary is called "Tiobraid Árann" in Irish which means 'well of the Ara'.
The county covers 4305 square kilometres (1662 square miles) and the population of Tipperary County is approximately 160,000.
It is one of the twenty-six counties of the Republic of Ireland.
Tipperary is the 6th largest county of Ireland (all 32 counties) by size and 12th in terms of population.
Tipperary has some mountainous areas comprised of the Knockmealdon Mountains, the Galtee Mountains, Arra Hills and Silvermine Mountains.
Rivers in Tipperary include the Shannon tributaries, River Suir, River Ara, and the Noir River. One of the largest lakes in Tipperary is Lough Derg (mentioned already).
Notable cities and towns in County Tipperary – Tipperary (county town of Tipperary), Clonmel, Nenagh, Thurles, Carrick-on-Suir, Cashel, Cahir, and Roscrea.
Weather in Tipperary – Tipperary has a similar climate to the rest of the Emerald Isle, with warm summers and mild, wet winters. Summer days are long with high temperatures of 18˚C (lows of 11˚C), and short, dark winter days with high temperatures of 7˚C (lows of 2˚C). Rain is common throughout the year, with April, August and September being the driest months. Don't travel to Tipperary at any time of the year without a raincoat and umbrella. If you want to know more about the weather and best time to visit Tipperary, Ireland, read this post.
Famous people from Tipperary – There are a few famous people who come from Tipperary. They include Frank Corcoran (composer), Una Healy (singer with the Saturdays girl group), Tim Kiely (Olympic gold medallist in 1904), Thomas MacDonagh (Irish Republican and signatory of the 1916 Proclamation), Shane MacGowan (from the group The Pogues), and Pat Shortt (comedian).
Final thoughts on the best things to do in County Tipperary
When you are there for the religious historic landmarks, nature, or the castles, there are plenty of great things to do in County Tipperary. Aside from the well-known and popular Rock of Cashel, this large southern county on the Emerald Isle has plenty more on offer for visitors to its beautiful countryside.
More about visiting Ireland, Tipperary and its neighbouring counties: