Alpaca walks and trekking on alpaca farms have become a popular activity in recent years. If you are visiting the Emerald Isle, or are based there, and are looking for the best alpaca walking Ireland has to offer, then this list is your go-to resource for planning your alpaca day out in Ireland.
Alpacas, often confused with their larger cousins the llama, are South American camel-like animals that are very friendly and easily domesticated mammals. Alpaca experiences such as walking or trekking with them have become a popular day out activity for couples, solo travellers and families alike. There are a number of places across Ireland that offer alpaca days out and if this is something you are interested in, then this post is sure to be of help.
Best alpaca walking Ireland has to offer
When it comes to walking alpacas and alpaca trekking, there are a few places across the Emerald Isle that offer this fun activity to the public. Below you will find ideas for places to visit where you can go walking with an alpaca in Ireland, whether you are in Northern Ireland or the Republic.
Best alpaca walks Ireland
This section is dedicated to the best alpaca trekking Ireland has to offer travellers seeking an unusual day out. You'll find ideas for alpaca experiences across the Republic of Ireland below.
Atlantic Way Alpaca Farm, Sligo
Address: Grange, Co. Sligo, F91FK50
If you are going to be visiting Sligo, then you might want to head to Atlantic Way Alpaca Farm. This family-run alpaca farm holds alpaca walks by appointment only, so make sure to pre-book your visit there. Note that walking alpacas can only be done by those over the age of 12, although children can accompany adults who are walking the alpacas.
Visitor facilities include toilets, parking at the farm and there is a holiday cottage. The walks are not suitable for wheelchair users or those with mobility issues, but there is an area available for a meet and greet experience. Contact the owners to arrange this.
There are not regular days and times for walks, so get in touch through their Facebook page to arrange your visit as it must work around daily farm life.
Knockvicar Alpacas, Roscommon
Address: House and Alpaca Farm, Knockvicar, Co. Roscommon, F52 YA44
Knockvicar Alpacas is a small family-run business with 42 alpacas and growing. Located in County Roscommon just five mins from the N4 at the Ardcarne exit, Knockvicar Alpacas offer both farm visits and treks.
Farm visits are geared towards families with young children and groups of adults too. Your host will share with you all they know and love about alpacas from their 7 years experience of raising and breeding alpacas. They talk about why they keep alpacas and what they do with their fleece, their origins, the challenges, and the benefits. You can then head out into the field with the females and hand-feed them while learning their names. Farm visits last about one hour.
Alpaca trekking involves placing a halter on the males and take them on a walk along a scenic hazelwood bog walk. It's a very relaxing experience, and you will walk around 2km at a very gentle pace, with the alpacas deciding the speed. There is a stop along the way to feed the boys some treats and take lots of selfies. All along the way you will have an alpaca chat and get answers to all your questions. Once back at the barn there is usually time to go say hi to the girls and feed them some treats too. Treks last 90 minutes and are for kids aged 12 or above, leading their own alpaca, but younger kids can accompany an adult (one child per adult).
Visits are strictly by appointment only, and Knockvicar Alpacas are open Friday Saturday and Sunday, but you can arrange weekday visits during the summer. There are no toilet facilities at present.
There is also a guest house on the farm that sleeps 10 and can be seen on Airbnb under Knockvicar House. For more information on this contact Angela on 0860526560 or through their Facebook page. You can also arrange your visit via these two methods.
Wild Alpaca Way, Donegal
Address: Knockamanny Bens, Malin Head, Inishowen, Co. Donegal
If you are going to be exploring the Wild Atlantic Way and starting at Malin Head, then make sure to stop by Wild Alpaca Way as you set off. This family-run business has four friendly alpacas that will happily trek along with you as you set off discovering the landscape around the Knockamanny Bens.
The route taken during the three daily walks is not suitable for those with mobility issues or wheelchair users, although you can contact the owners to see if you can arrange a meet and greet experience instead.
Make sure to bring a camera as there will be lots of photo opportunities with a stunning landscape for the background.
Visit their website for more information and to book your alpaca walk in Donegal.
The Flying Alpaca, Clare
Address: Newtown East, Kilkee, Co. Clare, V15 D761
Nestled on the Loop Head Peninsula in County Clare you'll find the Flying Alpaca, an interactive farm and B&B.
There are three different alpaca experiences to choose from including a meet and greet which is suitable for all members of the family, an alpaca walk suitable for those over 12 (children between 8 and 11 years of age must accompany an adult), and a full alpaca experience where you can meet and feed the alpacas.
There is parking available, toilets, refreshments are available with the full alpaca experience and there is also accommodation at the Flying Alpaca. There is also a small craft shop selling homemade and local craft products.
For more information and details on how to book your alpaca experience in Ireland with the Flying Alpaca, click here.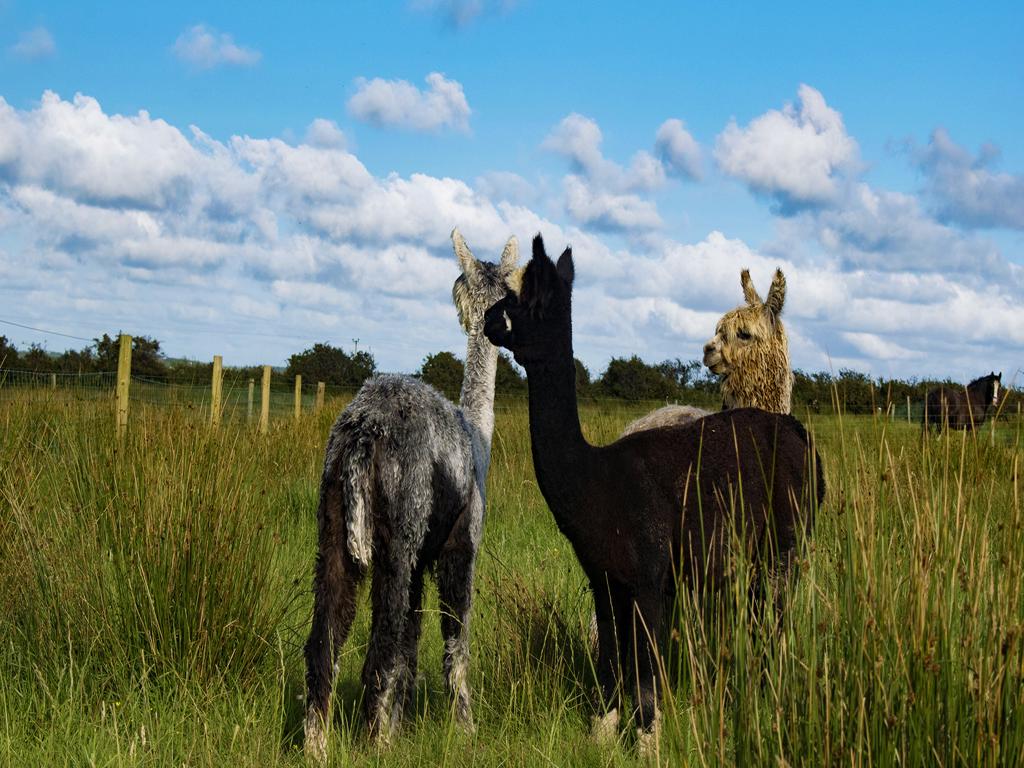 K2 Alpacas, Wicklow
Address: Callowhill Upper, Newtown Mount Kennedy, Co. Wicklow, A63 DX08
If you are looking to go alpaca trekking in Wicklow, then book your experience with K2 Alpacas. Located near Newtown Mount Kennedy, K2 Alpacas offer an alpaca trekking experience on their farm for those aged 8 years of age and above. Note, children aged 8 or 9 can only accompany an adult.
The alpaca trekking experience lasts 2 hours with the walk itself lasting an hour. As it is a leisurely walk it is suitable for all fitness levels. Note that this venue does not offer a meet and greet-only option and all visits must be pre-booked.
To find out more about K2 Alpacas and to book your visit, click here.
Curraghduff Farm, Galway
Address: Curraghduff West, Oughterard, Co. Galway, H91 R2Y7
If you will be visiting County Galway and are looking for something unique to do, then head to Curraghduff Farm overlooking Lough Corrib.
Curraghduff Farm offers three different alpaca experiences including walks, meet and greets, and even yoga at certain times of the year. The experiences are not suitable for those with mobility issues or wheelchairs and buggies. Experiences must be pre-booked and generally last 2 hours with light refreshments included.
Curraghduff have toilets, parking, a mini shop/reception and there is a glamping site there!
For more information and to book your experience, click here to visit the website.
Cornstown House, Meath
Address: Cornstown, Ashbourne, Co. Meath, A84 N512
If you are spending a few days in Dublin and want to escape the city for something unique, head to Cornstown House in County Meath. This organic farm offers alpaca trekking close to Dublin for those over the age of 16. Those between the ages of 12 and 16 years of age can accompany an adult on treks. For families with younger children, there is an alternative tour available (contact the owners for details through their Facebook page).
This working farm has other animals, and the owners are happy to explain the organic farming methods used on the farm after your trek.
On-site facilities include toilets, ample parking, and a coffee hut. There is a 2.5km walk around the farm which is free to allow visitors to relax and enjoy nature, although it is not suitable for those with mobility issues.
Find more information, including how to book, here.
Waterfall Alpaca Farm, Cork
Address: Waterfall Farm, Drimoleague, Co. Cork, P47 TD70
Nestled in the heart of West Cork is Waterfall Alpaca Farm, also known as West Cork Alpacas. As well as alpacas, there are other farm animals to meet.
Waterfall Alpaca Farm offers alpaca walks by appointment only and the walk follows a looped trail, passing by fields, a young forest and river. Guests can also meet other farm animals and enjoy some refreshments.
There are picnic tables that guests are welcome to use, a toilet, parking, and on-site accommodation in the form of a cabin that sleeps four should you be looking for a unique place to stay in West Cork.
For further information, visit the website.
Gáinne Mór Alpacas, Donegal
Address: Magherabeg, Downings, Co. Donegal
Located in the beautiful area of Sheephaven Bay in County Donegal is Gáinne Mór Alpacas who offer alpaca experiences and walks on their farm by appointment.
There are two alpaca experiences to choose from at Gáinne Mór Alpacas, an alpaca walk and an alpaca meet and greet. For those aged 8 years and over, the alpaca walk is the experience for you. Take a stroll with the alpacas before feeding them back at the farm. Note that children between the ages of 8 and 11 cannot walk an alpaca on their own, but they can accompany an adult. This experience takes place on Friday, Saturday, and Sunday mornings and must be pre-booked.
The second experience available is a meet and greet. This experience is ideal for any age and is perfect for families looking to meet alpacas in Ireland. You get to learn about the animals, spend time with them, feed them, and there are alpaca colouring pages for kids. This experience takes place on Friday, Saturday, and Sunday afternoons. These must also be pre-booked.
There is the possibility to arrange times outside of these hours for smaller groups, but you must arrange this ahead of time.
Gáinne Mór Alpacas has car parking and a fibre parlour where visitors can see products made from their fleece. Currently there are no toilets at the site.
For more information, to learn how to book an alpaca experience or for the latest prices, please visit the website.
Long Acre Alpacas, Louth
Address: Glack, Ardee, Co. Louth, A92 P984
Located near Ardee in County Louth is Long Acre Alpacas who have a number of friendly alpacas with different personalities.
Long Acre Alpacas offer treks through the "bog of Ardee", Ireland's most easterly raised bog, and in which you can see frogs, butterflies and other wildlife. The experience at Long Acre Alpacas involves a meet and greet with the alpacas before embarking on a gentle 40-minute trek with them. Afterwards, you can feed them before enjoying some refreshments yourself.
The meet and greet is a great alternative for those who may have mobility issues or wheelchair users. There is parking at the site, a picnic area, toilets and a small shop too.
For more information visit the Facebook page. Note that all visits must be pre-booked ahead of time.
Andean Alpacas, Westmeath
Address: Culleen Beg, Cullionbeg, Co. Westmeath
Andean Alpacas is an award-winning Alpaca Farms in the Midlands of Ireland. As well as breeding alpacas, they offer alpaca trekking.
The alpaca trek takes place over 2 hours and is suitable for those above the age of 8, with those over 10 years of age allowed to lead an alpaca themselves. At the end of the trek, there are light refreshments. There is also a meet and greet option for those wishing to visit with younger kids.
Visitor facilities include parking and toilets. To book your visit, click here.
Hilltop Farm Alpacas, Offaly
Address: Knock Avenue, Knockballyboy, Daingean, Co. Offaly, R35 V227
Located 10km east of Tullamore is the family-run Hilltop Farm where visitors can take leisurely walks among alpacas in their paddocks. Hilltop Alpacas also offer a 40-minute trekking experience for those interested in one. After visiting the alpacas, guests can enjoy some refreshments. Hilltop Farm has a shop, toilets and welcomes Hen Party groups. There are also some great views to enjoy from the farm.
For more information, you can visit their website. And you can arrange your visit through the website, their Facebook/Instagram, or by calling them (the number is on the website).
Best alpaca walking Northern Ireland
Here, you will find ideas for where to go walking with alpacas in Northern Ireland. I must admit, when it comes to alpaca trekking, Northern Ireland has limited places on offer.
Cranfield Alpacas, Down
Address: 35, 37 Cranfield Rd, Kilkeel, Newry BT34 4LJ (UK)
Cranfield Alpacas are in County Down and are one of the best places to enjoy an alpaca experience in Northern Ireland. You can enjoy an alpaca field walk, meet and mingle or a beach trek with an alpaca. Northern Ireland does not have many alpaca farms open to the public, so if you are looking for an alpaca experience in Northern Ireland, Cranfield Alpacas is the best place to go.
Visitor facilities include a car park, toilets and pop-up shop that accepts cash only. You are required to prebook your visit and experience before arriving. For more information, latest prices and to book your alpaca visit, click here.
Best non-trekking alpaca experiences in Ireland
Some alpaca farms do not have trekking or walking on their farms but do allow members of the public to come to meet the animals. Here are ideas for meet and greet only experiences.
Glaslough Alpacas, Monaghan
Address: Faulkland, Glaslough, Co. Monaghan, H18 KF25
Located in Glaslough, County Monaghan is an alpaca farm offering meet and greet experiences.
Glaslough Alpacas welcomes families, private parties, and more at weekends for meet and greet experiences in which you get to meet the alpacas, and feed and cuddle them. You get to learn about these amazing animals, feel their fleece and products made from them, and enjoy some light refreshments.
Experiences are available on Saturday and Sunday, and weekdays and evenings can be arranged. You must pre-book your experience before your visit.
For prices and more information, visit the website.
Hummingbird Alpacas, Kilkenny
Address: Unnamed Road, Corragaun (Reade), Co. Kilkenny
Located in southern Kilkenny are Hummingbird Alpacas, a farm that does not hold structured walks or treks with their friendly alpacas. Visitors are welcome to visit the farm (free of charge) to walk among the animals in their paddocks.
There is a farm shop where you can buy alpaca fleece products, and a woodland fairy garden which is ideal for families. Note that while the paddocks are not wheelchair-friendly or suitable for those with mobility issues, there are some viewing platforms and walkways which are better.
For more information, or to contact the owners to arrange your visit, visit their website here.
Glenbrook Alpacas, Roscommon
Address: Corraree, Co. Roscommon, H53 E950
Another venue that allows meet and greet-only experiences are Glenbrook Alpacas in County Roscommon. You can arrange your visit by contacting them via their Facebook page.
I hope you have found this list of the best alpaca walking Ireland has to offer helpful. If you've been wondering are there "alpaca days out near me" I am sure there is somewhere on this list you can visit, whether you simply want to meet and greet alpacas in Ireland or go alpaca trekking through the countryside on the beautiful Emerald Isle.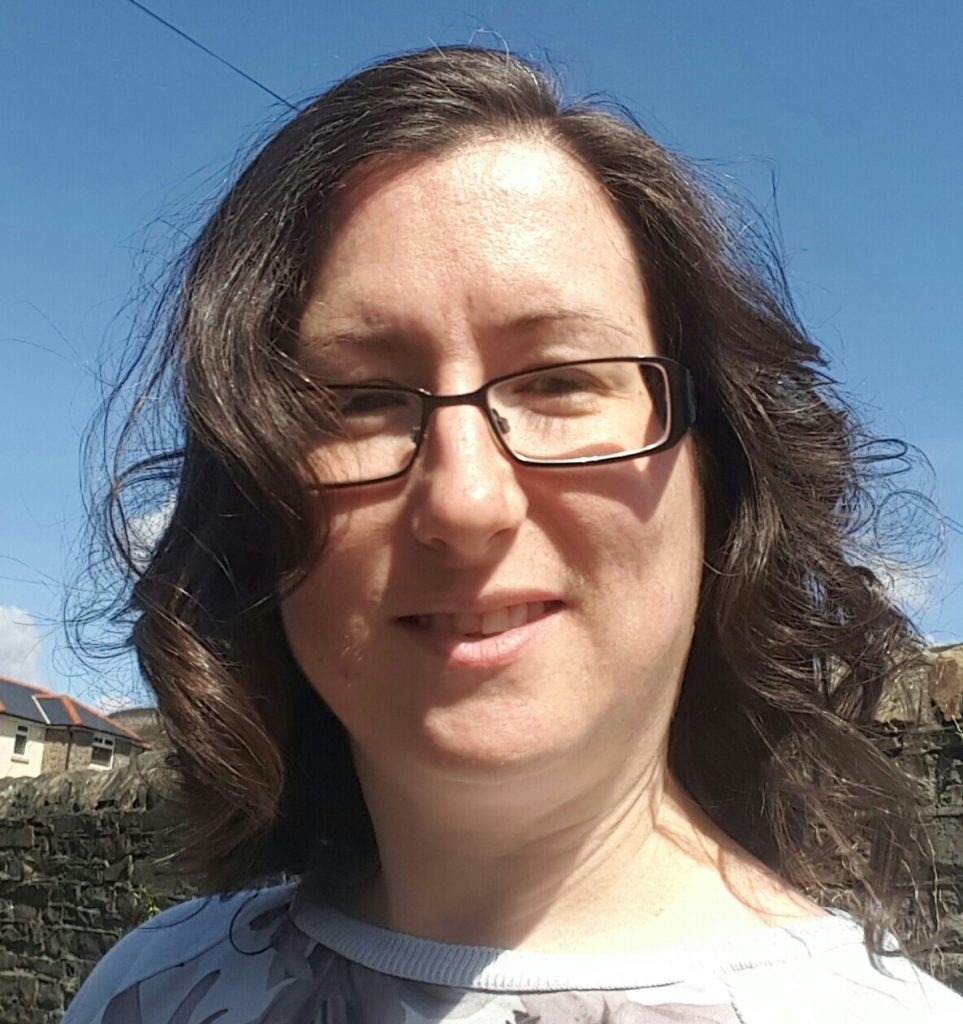 Cath is an Irish expat now living in Portugal. She regularly returns to Ireland to explore more of the wonderful island with her family.
Related Posts