March is one of the best months to visit Ireland and if you are looking for more information about spending time during March in Ireland, you'll love this post. Discover everything you need to know about going to Ireland in March right here.
March is one of the busiest times of the year to visit Ireland outside of the summer months. The main reason is St Patrick's Day, the biggest event on the Irish calendar.
But that's not the only thing to do in Ireland in March. In this article, you will learn what March weather in Ireland is like, how to pack for it, places to visit, and the top things to do in Ireland in March.
Let's take a look at why you should seriously consider visiting Ireland in March, what you can get up to and some practical tips for spending time in Ireland during March.
*This post contains affiliate links, which may include Amazon affiliate links. To read more about affiliate links, please visit my Disclosure Policy page.
All you need to know about March in Ireland
Weather in Ireland in March
If you are wondering about visiting the Emerald Isle during this month, a big question you might have is what is the weather in March in Ireland like?
March is a transition month, from winter to spring, and as a result, the average temperature in Ireland in March starts to rise slightly over the previous month.
Overall, it is still cold with the average daytime temperatures being 10˚C/50F and night temperatures averaging 4˚C/39F.
The weather is a mix of bright days interspersed with rain and wind. And it isn't unusual to experience snow in Ireland during March. In recent years it has become common.
Days are slightly longer again, with an average of 11 hours, giving people more opportunities for exploring and sightseeing.
Weather-wise, March is a better month to visit Ireland than the winter months, and with it being the first meteorological month of spring, temperatures are not as cold as the previous months, although you should still go prepared.
You can read my article about the best time to visit Ireland if you want to know when the best weather is.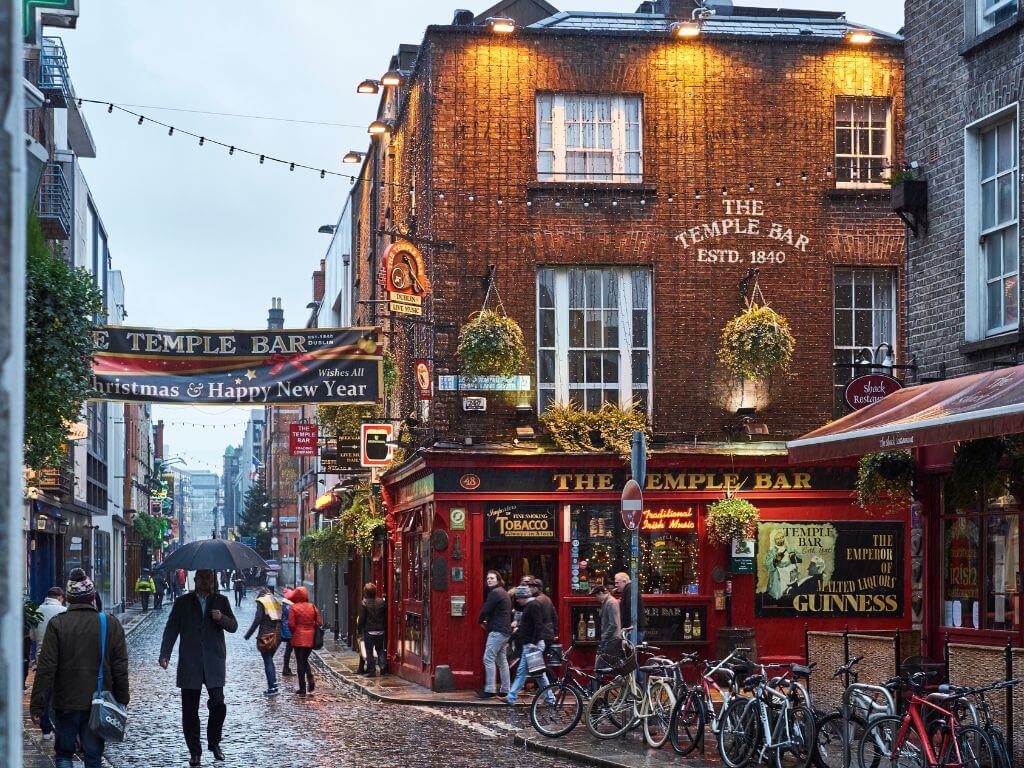 Costs and crowds during March in Ireland
Traveling to Ireland in March can be both a costly and a budget-friendly time. It is costly if you travel there for the 17th of March and a few days on either side. That is because St Patrick's Day falls on the 17th of March and visitor numbers increase significantly for this date.
You can expect lots of people in the cities on that date to attend the St Patrick's Day Parades and with more people comes less availability and increased costs of accommodation. This is especially true in cities such as Dublin, Galway, and Cork.
Discover which are the best cities to celebrate St Patrick's Day in Ireland to help you plan where you might want to go.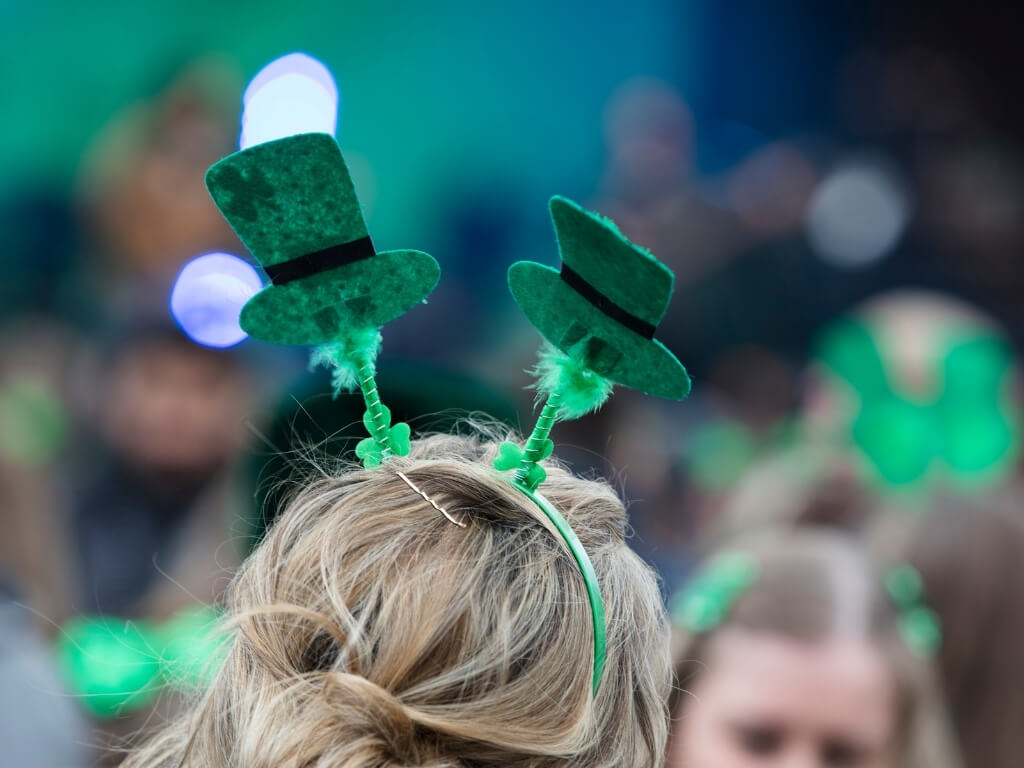 Another potentially busy time in Dublin during March is during the Six Nations Rugby Championship, which begins in February and generally ends by mid-March.
Ireland plays their home games in the Aviva Stadium at Lansdowne Road, and hotels and pubs will be busy during home weekends for Ireland. In 2023, Ireland ends their championship at home to England on the 18th of March.
However, outside of these two events, March can be a great time to visit Ireland. Accommodation options are more plentiful than during summer (and St Patrick's Day), there are fewer crowds at tourist attractions, and with slightly longer days, attractions may start to extend their opening hours.
Places to visit in Ireland in March
If you are visiting Ireland in March, you are probably wondering where to go. While you can explore the entire country, there are a few places that stand out more as options.
The capital is top of the list, especially if you are visiting Dublin in March for St Patrick's Day. Its weather will be slightly warmer than in other areas such as the west of Ireland. In fact, most cities can be on your list.
Dublin
One of the best places to visit in Ireland in March is Dublin, especially on the 17th of March. Dublin hosts a 5-day festival during which time concerts, events, and that all-important St Patrick's Day Parade take place. This is the biggest St Patrick's Day event in the country.
While yes, Dublin will be busy during this time, and as a result accommodation and flight prices will be higher than if you were visiting Ireland in February, the city comes alive and the festival atmosphere gets into full swing.
All of Dublin's top tourist attractions are open and easier to visit than during peak summer months.
So long as the snow stays away, exploring Dublin can be rather enjoyable during March. Book yourself onto a food tour of Dublin and discover the culinary delights the city has to offer.
Use my one-day Dublin itinerary to see what you can do in a day in the city.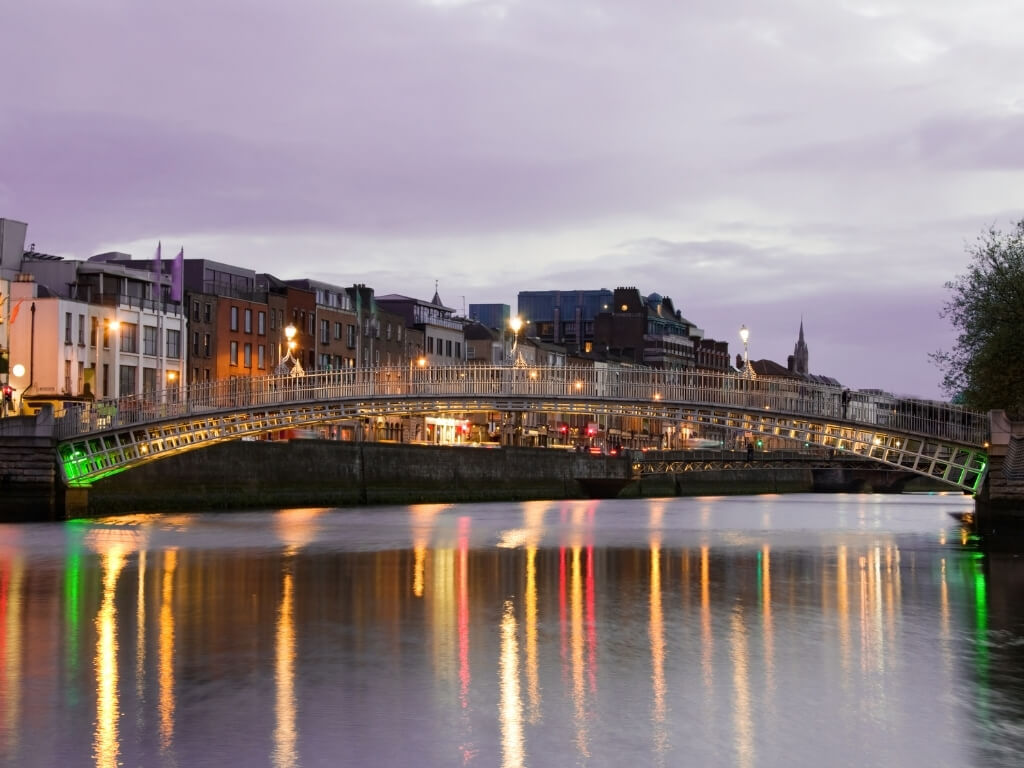 Galway and the West of Ireland
Although it is likely to still feel cold on the West Coast and have the potential for Atlantic storms, the West of Ireland and Galway are great places to consider exploring during March.
Galway hosts a St Patrick's Day Parade, has a great pub scene, and can act as a gateway to Connemara, the Burren, and even the Cliffs of Moher, all of which will have fewer crowds than during summer.
If you want to use Galway as a base, you can easily do day trips from Galway to places such as the Cliffs of Moher, the Aran Islands, and more. Just steer clear of trying to visit these during stormy days.
On clear, bright days, the Cliffs of Moher will be thoroughly enjoyable to visit. Likewise, Connemara and the Burren National Parks.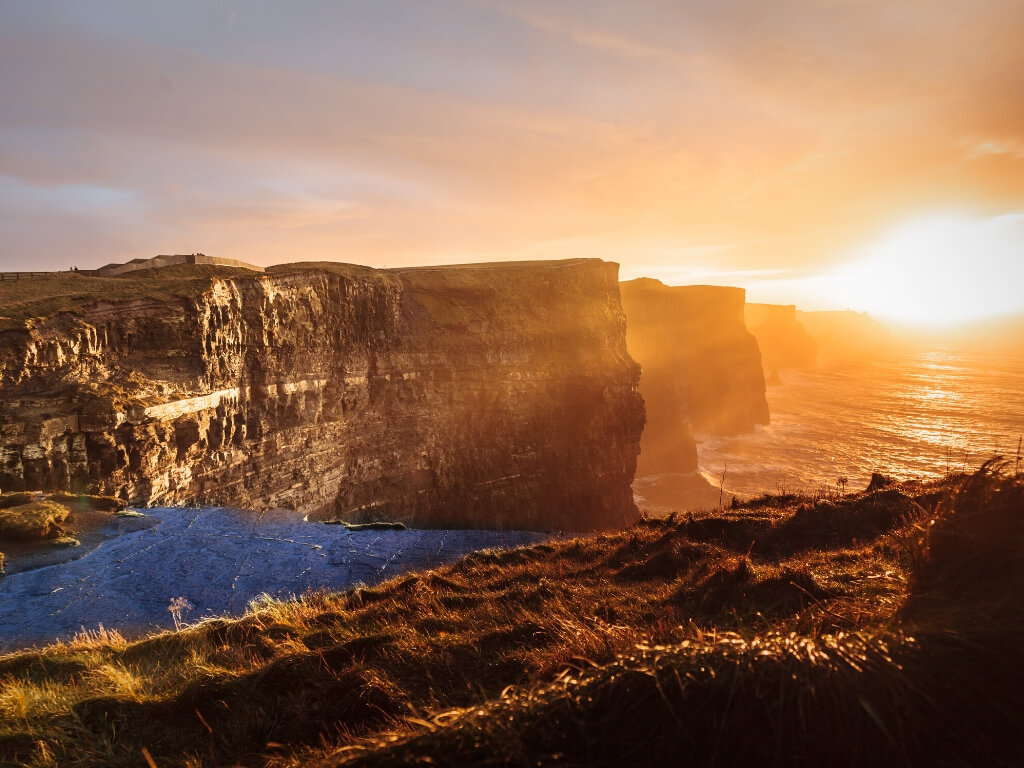 Ireland's Ancient East
A large region in the Eastern half of the country is called Ireland's Ancient East and contains some of the most historically important landmarks in Ireland.
This region expands from part of Cork in the South to Monaghan and Louth in the North and westwards to County Offaly.
Landmarks you will find within Ireland's Ancient East include the Rock of Cashel in County Tipperary, Clonmacnoise in County Offaly, Glendalough in County Wicklow, and Brú na Bóinne in County Meath.
All of the landmarks have a sign such as the one below so are easy to find. And you can cover quite a large portion of this region of Ireland using my 7-day Ireland itinerary for Ireland's Ancient East.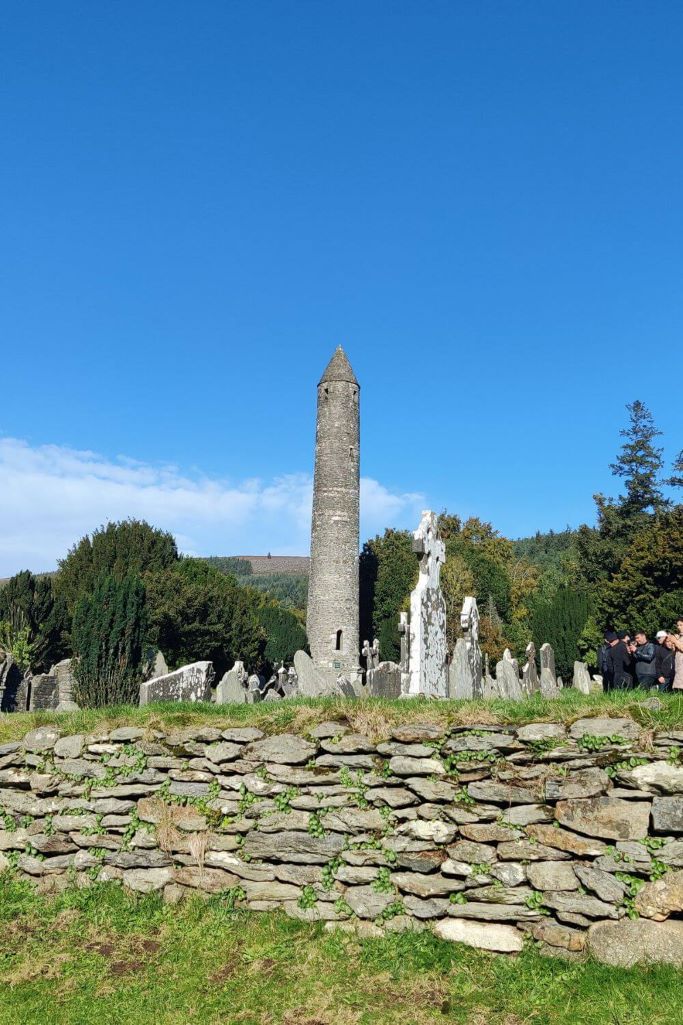 Southwest of Ireland
Another area to consider exploring in Ireland in March is the Southwest.
Encompassing Counties Cork and Kerry, March is a better month to start exploring this corner of Ireland compared to previous months.
There is a wide range of things to do in Cork including visiting the city, Blarney Castle, Cobh, and the Cork Peninsulas of Sheep's Head, Beara, and Mizen Head.
In Kerry, the Ring of Kerry is a must for any visitor to Ireland, as is a visit to Dingle and discovering the Dingle Peninsula. Killarney is a great town to base yourself in for exploring much of Kerry, as well as for a wider choice of accommodation options and cafés, pubs, and restaurants.
There will be fewer visitors to Killarney this month outside of St Patrick's Day, and places such as the Gap of Dunloe will be easier to navigate than in summer.
With the weather becoming warmer and the first signs of Spring in Ireland arriving, the Southwest of the country is another place to consider visiting this month.
Things to do in Ireland in March
So, you know where to go, but what about what to do in Ireland in March? In this section, I am giving you some ideas of things to do in Ireland in March.
With slightly warmer and longer days, outdoor activities may become more accessible but there's no harm in having an indoor alternative in case the heavens open.
Celebrate St Patrick's Day
Of course, the middle of March is all about St Patrick's Day, and with it being the biggest event on the Irish calendar, there will be plenty going on across the towns and cities throughout the country.
St Patrick's Day is the celebration of the patron saint of Ireland and with it comes parades of all shapes and sizes across the country.
The country will be awash with green as if it needed anymore, and everyone is in great spirits. Whether you will be in Dublin or another town, you can easily enjoy the craic of St Patrick's Day in Ireland.
Road trip around Ireland
One of the top things to do in Ireland in March would be a road trip. Weather permitting, it is a great way to see the country and you can keep warm in the car while enjoying the views.
And as mentioned, one of the best areas to road trip would be the Southwest or West Coast of the country.
You can take in part of the Wild Atlantic Way, enjoy the Ring of Kerry or Dingle Peninsula and make your way to Galway via the Cliffs of Moher and the Burren National Park.
I have a 5-day Wild Atlantic Way itinerary that could be a good starting point for your own planning.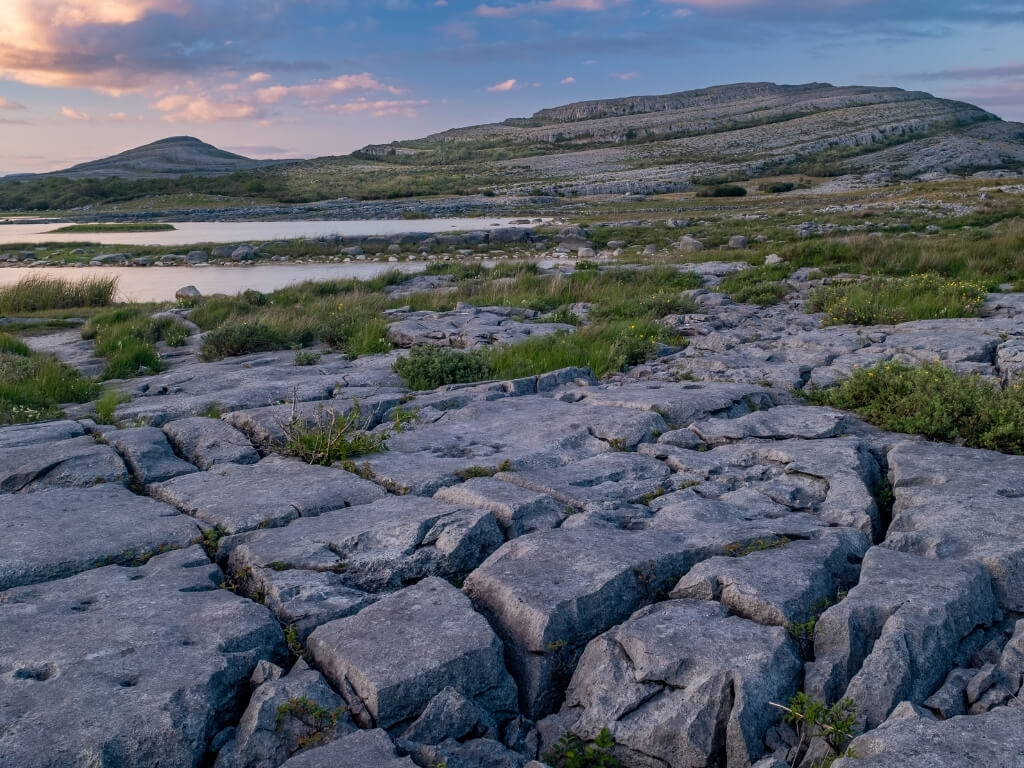 Hiking and walking
With slightly warmer and longer days comes the opportunity to get outdoors and at one with nature. Whether you want to walk along the top of the Cliffs of Moher, see the spectacular Giant's Causeway, or just get out and enjoy nature, there are plenty of places to visit in Ireland.
If you are planning on a walk, make sure to seek out spring flowers. Snowdrops will be coming toward the end of their bloom, while daffodils will be at their finest during March.
Ireland has six National Parks and visitors can enjoy walking and hiking. However, you will need to watch the weather and avoid going if storms are predicted. But if the weather is fine and dry, they are great places to visit in Ireland.
Explore cities
Dublin and Galway have already been mentioned, but there are other towns and cities you can enjoy during March in Ireland.
Belfast is another spot to consider visiting. With its Titanic Quarter, Botanic Gardens and stunning City Hall, and plenty of other things to do, it's a great city to visit in Ireland.
You can also take day trips from Belfast to places such as the Giant's Causeway, the Glens of Antrim, and other towns in Northern Ireland such as Derry (pictured) and Lisburn.
Waterford is located within Ireland's Ancient East region and is a city with a Viking history. You can visit the Waterford Crystal Museum or take a wander around Waterford Castle, located on its own private island in the River Suir.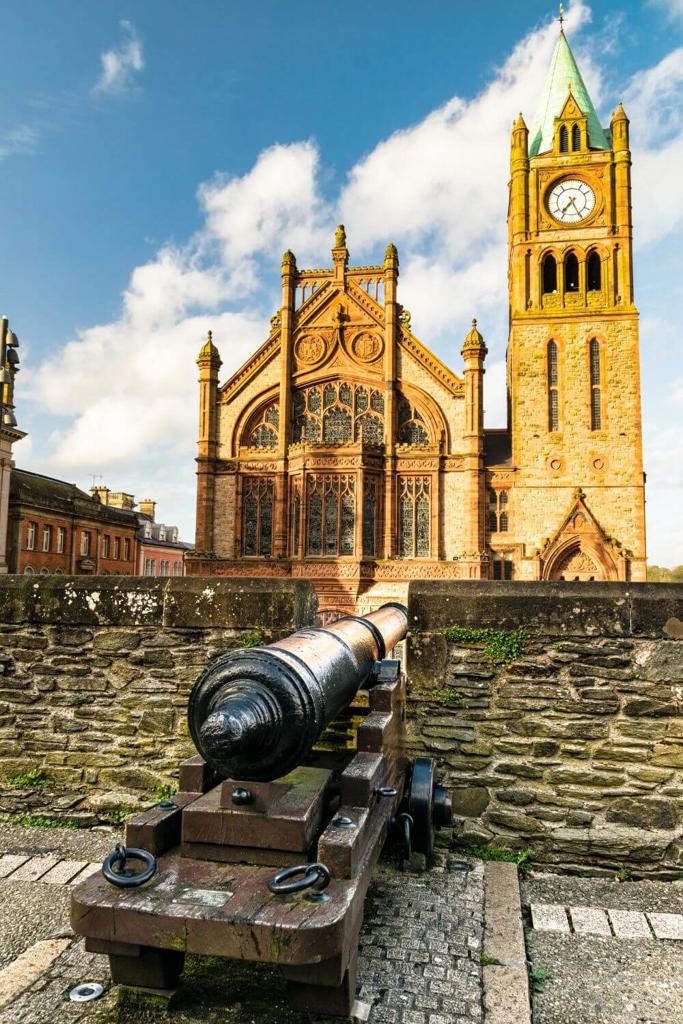 Enjoy the pub scene in the cities
If the March weather turns wet or is too cold for you, pop into a pub in any of the cities and towns and warm up with a cuppa or hot meal.
Most pubs in Ireland will serve lunch and if you choose wisely, you might even get lucky with a traditional Irish music session. The trick is to choose non-touristy pubs in Dublin and other cities for a more authentic experience.
And no one will bat an eyelid if you decide to get a pint in the afternoon and stay put while striking up a conversation with the barman or the locals.
Stay in a castle
Something that is on many people's Ireland bucket lists is to stay in a castle. And there are plenty of castle hotels to choose from.
They are dotted across the length and breadth of the country and most will have spas, great restaurants, and some even have golf courses.
Outside of the peak time of the month for St Patrick's Day, you might bag yourself a great price, particularly in the first half of the month.
But even if you don't, castle hotels are a great way to enjoy even one night's luxury during your trip to Ireland.
Catch a play
A great option for an indoor activity to enjoy during the month is to catch a play in one of the theatres.
Dublin has several great theatres where visitors can enjoy a performance including the Abbey Theatre, Gaiety, and Olympia theatres.
Waterford has the Theatre Royal, Cork has the Opera House, Theatre Royal, and Everyman Theatre, while Galway has the Galway Arts Centre, Black Box, and Druid Theatres.
The best place to see what's on at the theatre in Ireland during March is at Ticketmaster.ie. Go to the Arts, Theatre & Comedy section and search for your dates.
Events during March in Ireland
St Patrick's Day in Dublin
As mentioned already in this post, St Patrick's Day is on the 17th of March and is celebrated throughout Ireland. Dublin has the biggest events with a 5-day festival surrounding the main day.
Here are some great tips on how to plan your St Patrick's Day in Dublin, including where to watch the parade, what to wear, and it also has a suggested St Patrick's Day itinerary.
Remember to pack something green!
Ennis Book Club Festival
At the beginning of March, in County Clare, you can catch the Ennis Book Club Festival.
This annual festival brings together book lovers from Ireland and further afield to indulge in their love of reading. The festival includes author readings and speakers, workshops, bookclub quizzes and more.
If you are a literary fan and will be near Ennis, County Clare in March, why not pop along to the Ennis Book Club Festival? Find out more here.
Six Nations
A big sporting event in Ireland takes place between February and March every year. The Six Nations Rugby Championship is a contest between Ireland, England, Scotland, Wales, France, and Italy.
When Ireland has a home game, they host the opposing country at the Aviva Stadium in Lansdowne Road. The match is played on a Saturday and Sunday and you can expect Dublin to be busy with rugby fans galore. That's not to say the rest of the country won't be busy, but the biggest concentration will be in Dublin.
In 2023, Dublin host England on the last day of the tournament at Lansdowne Road.
Travel tips for Ireland in March
What to pack for Ireland in March
While March is technically the start of Spring in Ireland, it still gets cold, and wet. So, if you are wondering what to wear in Ireland in March, and hence, what to pack, here are the essentials you need to remember whether you are visiting the North, South, East, or West of the Emerald Isle.
Layers – You should go to Ireland in March prepared with layers that are easy to put on and take off when you transition from outside to in and vice versa. You want to remain warm outside but be able to remove layers if a café, museum, or restaurant is warm. And ensure they pack up small to pop into your day bag to save you from having to carry them in your hands.
Raincoat – Whether you bring a full winter coat or not is your choice, but at the very least you will need a raincoat or waterproof jacket. Rain is a frequent occurrence during March, and no one likes getting wet. If you haven't got one, start your search on Amazon here.
Waterproof shoes/boots – If you are planning to go walking, hiking, or generally being outside, ensure your footwear is waterproof. Even if it doesn't rain, outdoor attractions such as the Cliffs of Moher or the Giant's Causeway run the risk of wet feet if the ground is muddy or damp with early morning dew. Get your waterproof boots here on Amazon.
Something green – And of course, it goes without saying that you should remember something green to wear if you are going to be celebrating St Patrick's Day in Ireland. Get your St Patrick's Day sweater here on Amazon.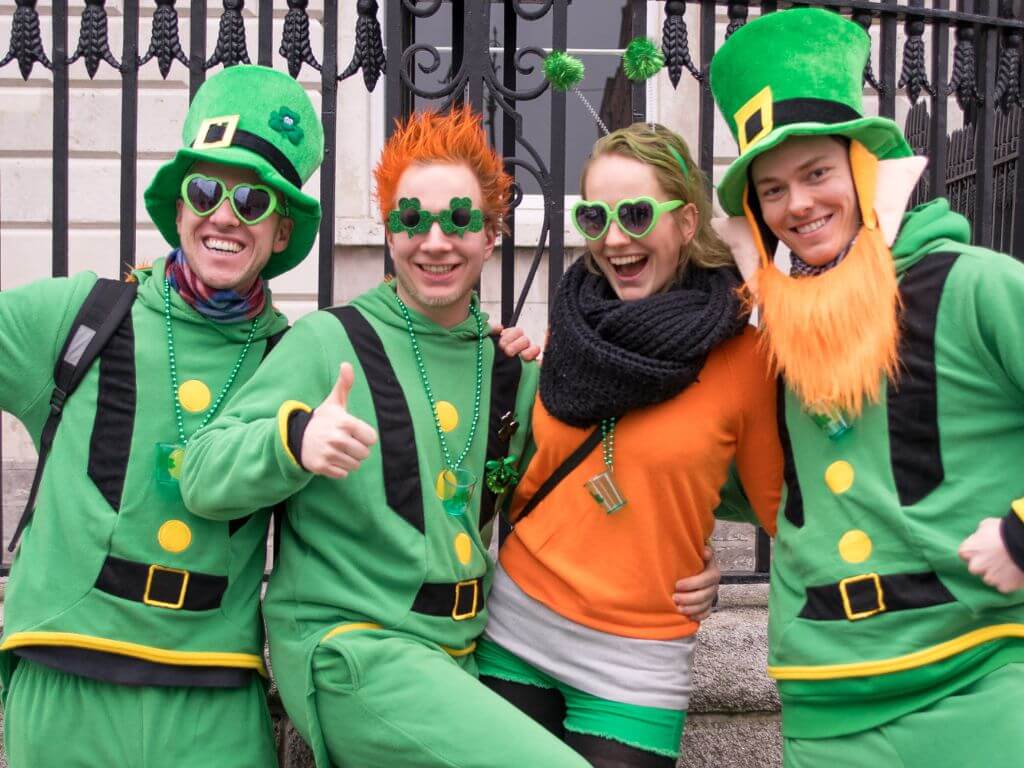 Practical tips for Ireland in March
In this section, you will find some practical tips for Ireland in March.
1 – With the weather in Ireland during March generally being cold and wet, you need to ensure you pack warm clothes for your trip. Use a layering system to ensure you are warm and dry outside and make sure your layers pack small into your day bag to save you from carrying them in your hands.
2 – With a high probability of rain during your March visit to Ireland, make sure you pack a rain or waterproof coat, and a windproof travel umbrella wouldn't be a bad thing to include in your Ireland packing list.
3 – Ensure you have comfortable shoes or boots that are waterproof. March is a month when more outdoor activities are possible, so make sure you have comfortable, dry footwear for any outdoor activities and visits.
4 – As already mentioned, remember something green to celebrate St Patrick's Day.
5 – If you are someone who feels the cold, hats/gloves/a scarf are another thing to consider bringing with you.
6 – March is an ideal month to add a tour or two to your itinerary. If you are a foodie and will be in Dublin, consider adding a food tour of Dublin to your itinerary.
7 – Check this list for more travel tips for Ireland which is especially helpful for first-time visitors to the Emerald Isle.
Frequently asked questions about visiting Ireland in March
I hope you have found that this post has helped answer all your questions about visiting Ireland in March. I've covered most topics including what the weather will be like, what to do, where to visit, and what to pack. March is a great month to visit Ireland and, so long as you go prepared, you'll have an amazing time. Just remember your green attire for the 17th of the month!
More guides to visiting Ireland: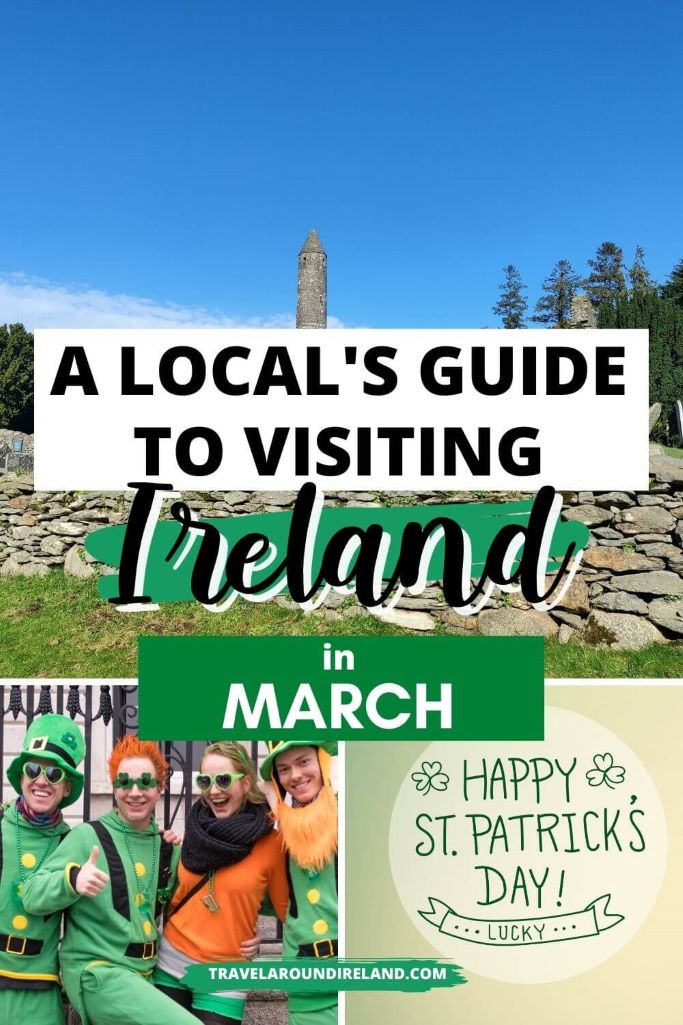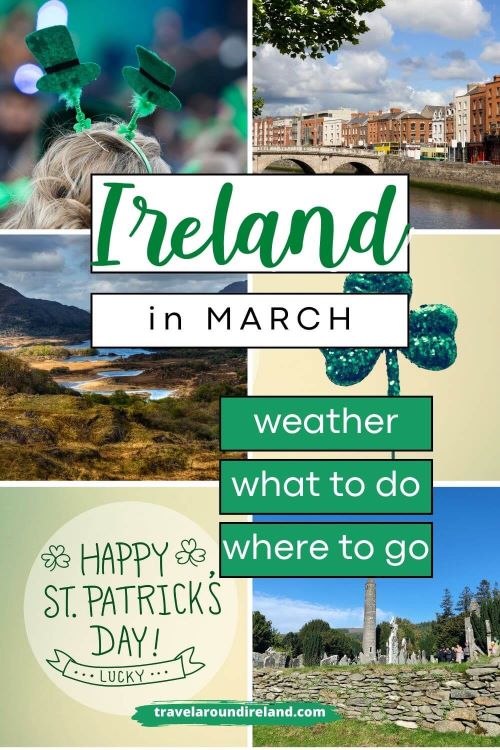 Travel Around Ireland is a participant in the Amazon Services LLC Associates Program, an affiliate advertising program designed to provide a means for sites to earn advertising fees by advertising and linking to amazon.com, amazon.co.uk, amazon.ca. Amazon and the Amazon logo are trademarks of Amazon.com, Inc. or its affiliates. To learn more about affiliate links, read my Disclosure Policy here.