Are you wondering whether to spend time during May in Ireland? Should you book your trip to the Emerald Isle during May? Discover why visiting Ireland in May can be one of the best times for your trip right here!
As May approaches, the anticipation of warmer days and blooming flowers return to Ireland. May is a wonderful time to visit this magical country with its lush rolling hills, stunning coastline views, and vibrant cities – it's no wonder why so many people come here for their holiday during this month of the year!
The weather in May in Ireland brings mild temperatures that are perfect for exploring outdoors. May is also the month during which you can enjoy some of Ireland's great festivals and events, giving visitors a unique insight into Irish culture, history, and traditions.
The natural beauty of May provides a stunning backdrop for any adventure. Whether it's a leisurely stroll through the countryside, exploring one of the many castles, or a more adventurous hike up one of Ireland's majestic mountains, May is the ideal time to take in all the breathtaking views.
Overall, May is a fantastic time to visit Ireland with its temperate weather, captivating landscapes, and vibrant cultural experiences. Whether you're looking for some outdoor adventure or to immerse yourself in Irish culture, May is a great month to do it. Find out more about why you should visit Ireland in May below!
All you need to know about May in Ireland
Weather in Ireland in May
When it comes to the weather in Ireland, May is a great month as there is more settled weather than during the first half of Spring (Spring in Ireland is from the 1st of march to the end of May: ref).
Temperatures in Ireland in May are warming up, with average daytime temperatures of 13˚C/55F and average night temperatures of 6˚C/43F, with the daytime temperature in Ireland in May typically lying somewhere between 7˚C and 15˚C (45-59F), but mostly in double figures.
During May, the average rainfall is around 55mm over typically 10-13 days, with May being one of the driest months on the Emerald Isle. That's not to say you won't experience some rain, but if you do, it is likely to be a passing shower and not a torrential downpour. It is also less windy during this month compared to April in Ireland.
During May in Ireland, days are also getting longer meaning there is more time for sightseeing and exploring. The start of the month enjoys 15 hours of daylight, while towards the end of that month, it rises to 16.5 hours.
May in Ireland weather-wise is quite a pleasant affair overall. With warmer, longer days with less wind and rain than other months, May in Ireland can be one of the best times of the year to visit Ireland.
Costs and crowds during May in Ireland
When it comes to visiting Ireland in May, many people wonder whether there will be lots of tourists and what will the prices be like. Are there any May holidays in Ireland they should be aware of?
There is one holiday you need to be aware of for this month. May Day in Ireland is celebrated on the first Monday of the month and is a bank holiday. This means schools, banks, and many businesses with be closed. High street shops are open but on reduced Sunday hours. That said, many tourist attractions, pubs, and restaurants will remain open.
During May, there are fewer tourists than in the summer months but a few more than in the previously quieter months of January to April. This makes visiting some of Ireland's best attractions an enjoyable affair, including all of the Irish landmarks such as the Rock of Cashel, Cliffs of Moher, and Giant's Causeway.
Accommodation options remain plentiful, although their prices may start to rise during this month compared to the cheaper off-peak months. However, they are still more budget-friendly than the peak summer months when you can expect a sharp increase in accommodation costs.
So, if you are considering a trip to Ireland in May, you can expect fewer crowds, plenty of accommodation options at reasonable prices, and nicer weather.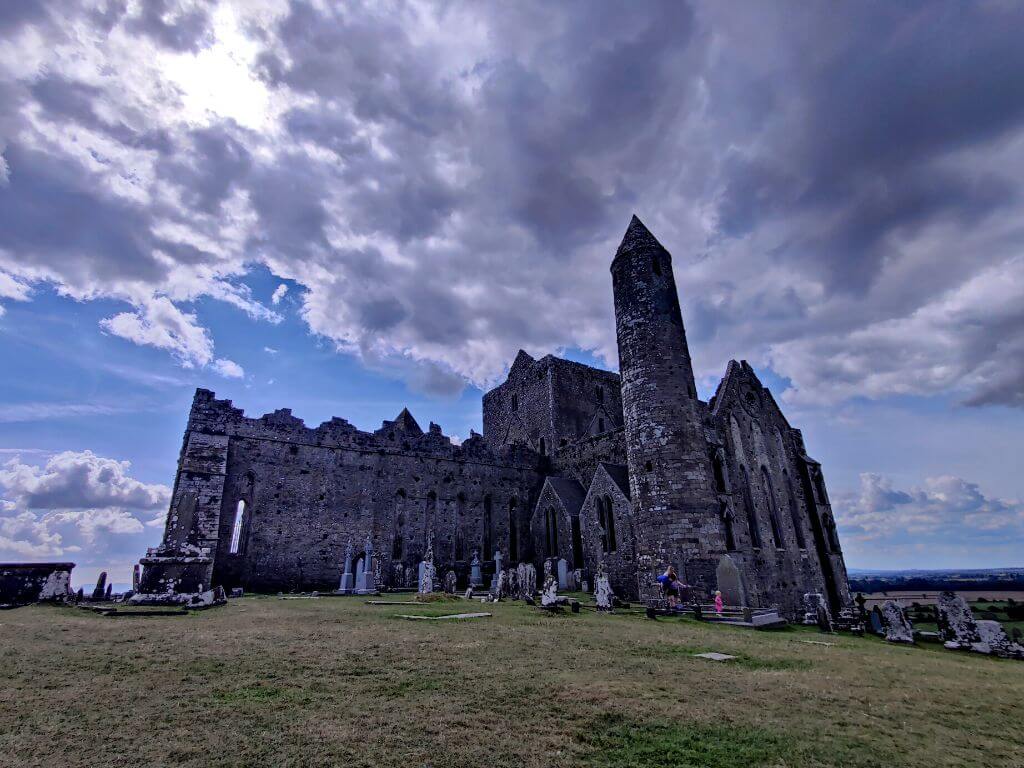 Places to visit in Ireland in May
With nicer weather and longer days, exploring the far reaches of the Emerald Isle becomes more amenable and enjoyable. Everywhere is open, even some places that close for the winter months. This is also the month during which the landing tours of Skellig Michael restart, great news for any Star Wars fans among you.
Let's take a look at some of the best places to visit in Ireland in May.
Burren National Park
May is the perfect time to visit Burren National Park in Ireland, as it is alive with vibrant flora and fauna. The park boasts an array of limestone pavements, rolling hills, and valleys, providing a stunning backdrop for any outdoor adventure.
May sees an abundance of wildflowers that blanket the rugged landscape in vivid colours; including spring gentian, wood anemone, and early-purple orchids.
May is also a great time of year to observe fascinating wildlife in their natural habitats; hares, foxes, and pine martins are just some of the creatures you may encounter.
The park is home to a variety of birds such as peregrine falcons, herons, bluetits, and the humble robin, providing great opportunities for birdwatchers.
May is the ideal time to explore Burren National Park as the weather is mild, but it's still not too crowded with tourists yet. With its unique karst limestone landscape and abundance of wildlife, the Burren National Park offers visitors a truly magical experience.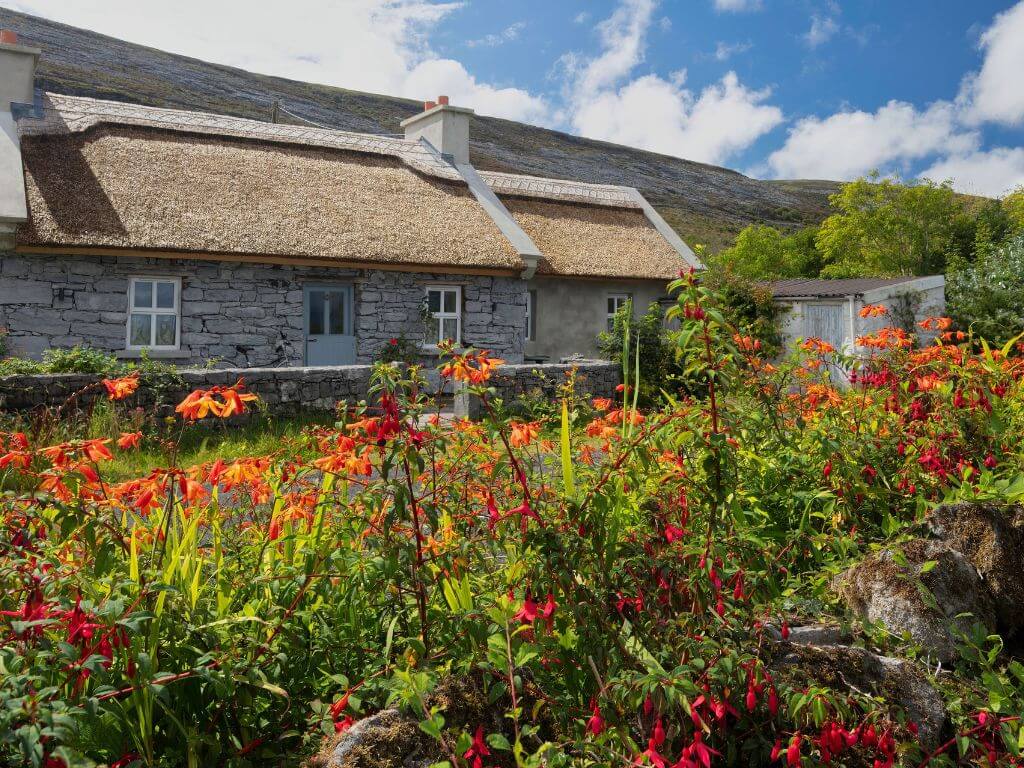 Ireland's Ancient East
Ireland's Ancient East is a great place to explore during the month of May. Longer days mean more time for exploring and this lends itself well to a road trip in Ireland's Ancient East.
Spanning 17 counties from as far south as east Cork to Monaghan in the north and westwards as far as parts of Offaly (and everything in between), this region of Ireland is rich in ancient and historical landmarks such as Glendalough, Clonmacnoise, and even the Rock of Cashel.
Glendalough is a fabulous place in County Wicklow to visit. You get to see the famous monastic site with its chapels, graveyard and Round Tower, as well as enjoy some beautiful walks to the lakes and even the Poulanass Waterfall, one of Ireland's best waterfalls. And with May weather in Ireland being pleasant, this is a great time to pay a visit to Glendalough.
Likewise, a visit to the Rock of Cashel will be a rather more enjoyable experience during this month compared to the coming peak summer months. Leisurely strolls around the roofless abbey and its graveyard with fine examples of the High Cross, an iconic Celtic symbol in Ireland, can be very pleasant at this County Tipperary site.
And you will know you are visiting an Ireland Ancient East site by the distinct marker which can be found at each one, usually in the car park and with information on it (see picture).
No matter where you choose to visit along Ireland's Ancient East, the month of May is the perfect time of year to discover its ancient and historical sites.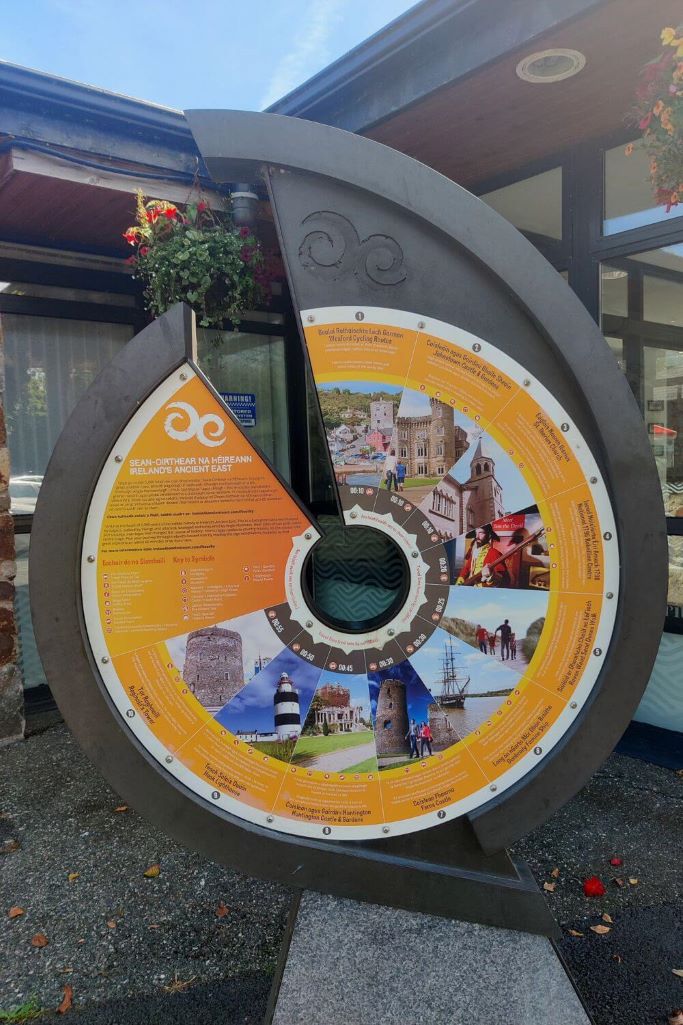 Wild Atlantic Way
Another place to visit in Ireland in May is the Wild Atlantic Way. Whether you choose to road trip all or part of this 2500km coastal driving route or stay in one place to explore as much of the area as possible, May is a great month to do it in.
Longer days and fine weather mean pleasant driving conditions and clear views of some of Ireland's most spectacular landscapes.
Whether you only have 5 days to explore the Wild Atlantic Way or longer, and no matter where you choose to explore along its route, rugged coastlines, high sea cliffs, sandy beaches, quaint coastal towns, and a whole lot more await you.
Points of interest along this part of the West Coast of Ireland include the Cliffs of Moher, Slieve League Cliffs, Galway City, the Rong of Kerry, Dingle, and the Dingle Peninsula, and it passes by no less than 5 of Ireland's National Parks including the Burren as already mentioned.
So, if you want to have an amazing time in Ireland exploring the coast and all that brings, plan your trip to Ireland during May. You won't regret it!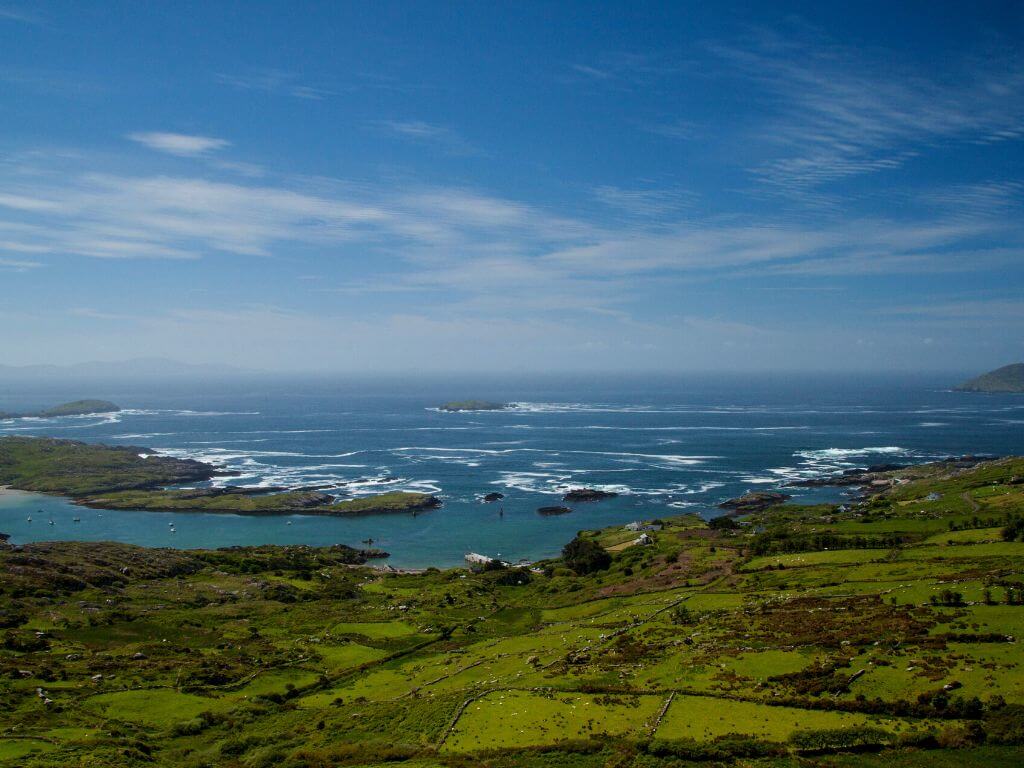 Causeway Coastal Route
And speaking of coastal routes to explore on a road trip, the Causeway Coastal Route in Northern Ireland is another one to consider. You could even combine the Wild Atlantic Way and the Causeway Coastal Route in a 7-day Ireland road trip for the ultimate exploration of Ireland's coast.
The Causeway Coastal Route runs for 246km from Belfast to Derry/Londonderry and includes points of interest such as the Carrick-a-Rede Rope Bridge, Carrickfergus Castle, and of course one of Ireland's best natural landmarks, the Giant's Causeway.
There is plenty to see and do along the Causeway Coast and Game of Thrones fans can visit many of the filming sites along the way including Cushenden Caves, Ballintoy Harbour, and Castle Ward. If you are looking for somewhere in Ireland to visit in May, put the Causeway Coastal Route on your itinerary.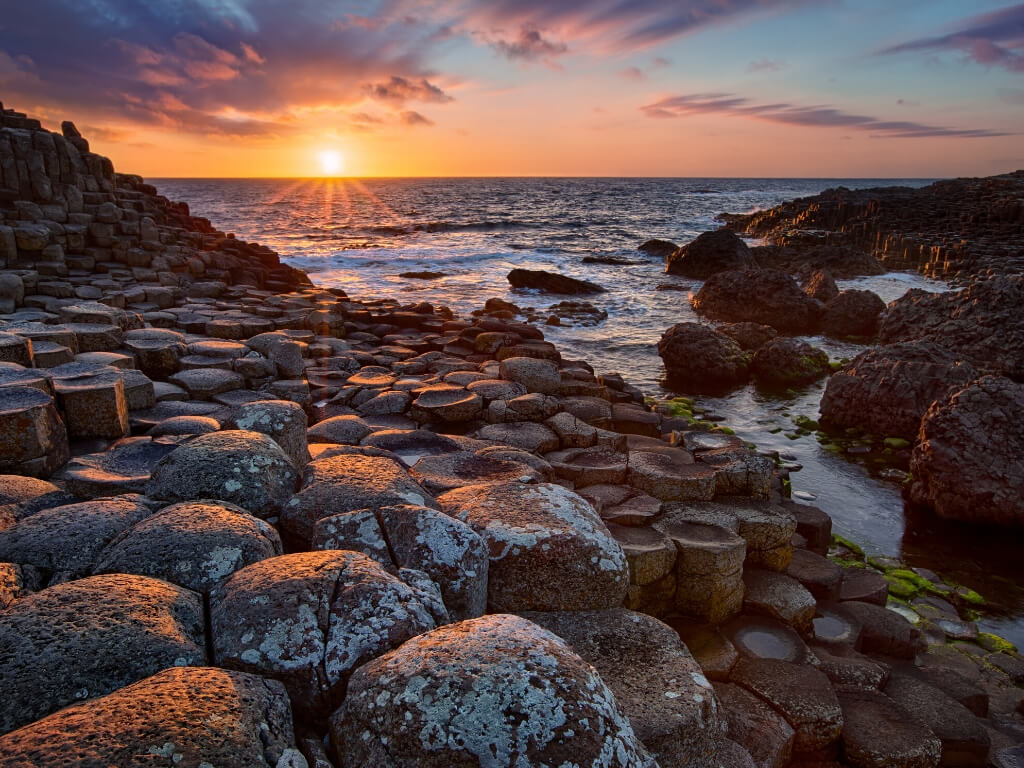 Cities to visit in Ireland in May
Another great thing to do in Ireland in May is to visit the cities. Each one has plenty of things to do for visitors and also, plenty of accommodation options. The main cities of Ireland are linked by bus and rail if you want to get around Ireland without a car.
Dublin
Dublin in May can be a breath of fresh air, literally. The crowds have not quite descended on the city yet, the weather is warming up and local kids are still in school before their June breakup for the summer holidays.
Accommodation is still plentiful and with reasonable prices, and tourist attractions are in full swing. And there is plenty to see and do in Dublin in May.
You can opt to spend some time in the city, using my Dublin 3-day itinerary as a starting point. Or, you could use Dublin as a base to explore the rest of the country by taking day trips from Dublin to places such as The Rock of Cashel, Glendalough, and Kilkenny. You can even venture west on a day trip to see the famous Cliffs of Moher.
Here is a round-up of the best Cliffs of Moher day trips from Dublin.
No matter your preference, you will have plenty of things to keep you busy in Dublin and beyond.
Belfast
Now, if you are wondering "is Belfast worth visiting?" then the answer is yes.
As one of the capital cities in Ireland, Belfast has changed in recent years to become the cosmopolitan city it is with lots of areas of the city having undergone rejuvenation.
Belfast is probably most famous for its link to Titanic. The ill-fated liner was built in the city and there is a large museum dedicated to the history of the ship.
One of the best ways to discover the city is to take a sightseeing bus, and there are also black cab tours of the political murals in the city, left over from a period in the city's history known as "The Troubles".
And, like Dublin, you can also use the city as a base to explore more of Northern Ireland by taking one of the many day trips from Belfast to visit the likes of the Giant's Causeway, Glens of Antrim, and the beautiful Mourne Mountains.
No matter your interests you are sure to find plenty of things to see and do in Belfast, the capital of Northern Ireland.
Galway
The capital of the West of Ireland, Galway, is a great place to visit during May in Ireland. The vibrant city is a gateway for the Connemara National Park, parts of the Wild Atlantic Way, and of course, the iconic Cliffs of Moher.
Stay close to either Eyre Square or the Spanish Quarter and you'll be in the hub of it all. Things to do in Galway include visiting the Spanish Arch, Galway Museum, Galway Cathedral, and venturing to Salthill to wander along the promenade is easily done from the city.
Like the previous two mentioned cities, the city can also be used as a base if you want to explore Ireland without a car, and places you can visit on day trips from Galway include the Cliffs of Moher, Kylemore Abbey, and the stunning Aran Islands.
There are plenty of tours that depart from the city to visit these places and Galway is a leisurely 2 hours and 45-minute train journey from Dublin City Centre, meaning you can take in the beautiful landscape as you make your way to the city.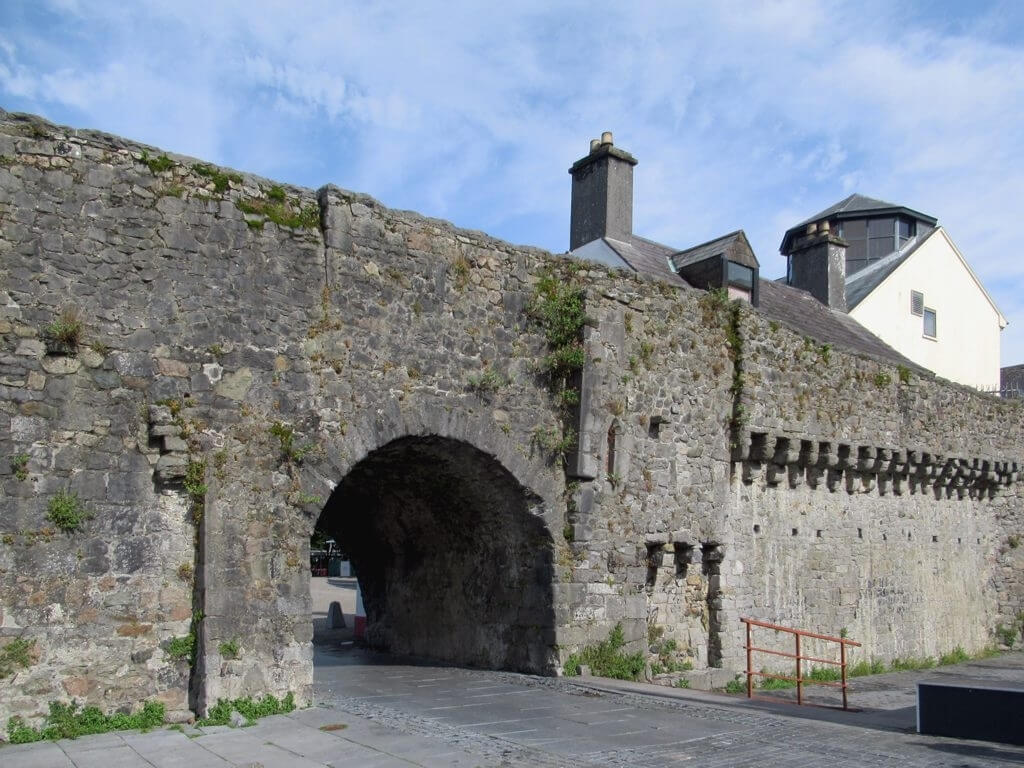 Cork
Cork City is another place to consider spending some time in if you visit Ireland in May.
Things to do in the city include visiting its churches and cathedrals, Cork City Gaol is an interesting place to visit and Blackrock Castle is another must-visit in the city.
Did you know that during the 19th century, Cork was the biggest exporter of butter in the world? You can visit a museum dedicated to the historical trade of the city in Cork's Butter Museum.
Cork can also be a base for visiting Blarney Castle, which lies just 22 minutes drive from the city, and there are public transport buses that link the city with the famous Irish castle.
Waterford
And last but not least, consider spending some time in Waterford, Ireland's oldest city if visiting during May.
Waterford was established as Ireland's first city by the Vikings and has a rich history to discover.
Around the Viking Triangle, you can enter Reginald's Tower which holds a small museum and information videos about the city and its history. You will also find museums in this area.
Waterford boasts two Cathedrals, Christ Church Cathedral and Holy Trinity Cathedral, and you can also visit the House of Waterford Crystal to learn about the iconic crystal and how it is made. You might even pick up a piece as a souvenir of Ireland.
And while you are in the city, pay a visit to Waterford Castle, located on its own private island in the middle of the River Suir. You can eat in the castle restaurant or the gold clubhouse before taking a stroll through the grounds to spot the resident deer.
Things to do in Ireland in May
With where to visit in Ireland in May covered, it's time to start planning what you'll do during your trip to Ireland and learn what are the top things to do in Ireland in May!
May is the perfect month to get outside to explore and discover what the Emerald Isle has to offer. From road-tripping around beautiful countryside views to taking hiking, cycling, and even beach walks, there are plenty of activities for visitors to enjoy during May.
Outdoor hiking
May is the perfect time in Ireland to get outside for a hike. Whether it is a gentle hike through the countryside or a hike up Ireland's mountains such as Carrantoohil, with the warmer May weather and fewer downpours of rain, this month lends itself nicely to pursuing outdoor activities like hiking.
Just remember layers (and a raincoat) if you are going up a mountain and waterproof shoes or boots, just in case.
Enjoying road trips
While you can road trip around Ireland at any time of the year, the arrival of longer days and warmer, drier weather means May is a great month for road trips. Combined with fewer tourists than in the coming months and you've got the perfect combination for tackling things like the Ring of Kerry and the Causeway Coastal Route.
Remember to allow more time than you (or Google maps) think for stops for pictures, lunch, or exploring places off the main roads.
If a big road trip is not your thing, pick one or two bases and do shorter journeys from your bases to explore more of the island. We've previously stayed in one house in Wexford and explored the lower half of the county in full while not moving from place to place each night. It's a great way to immerse yourself in one county of Ireland.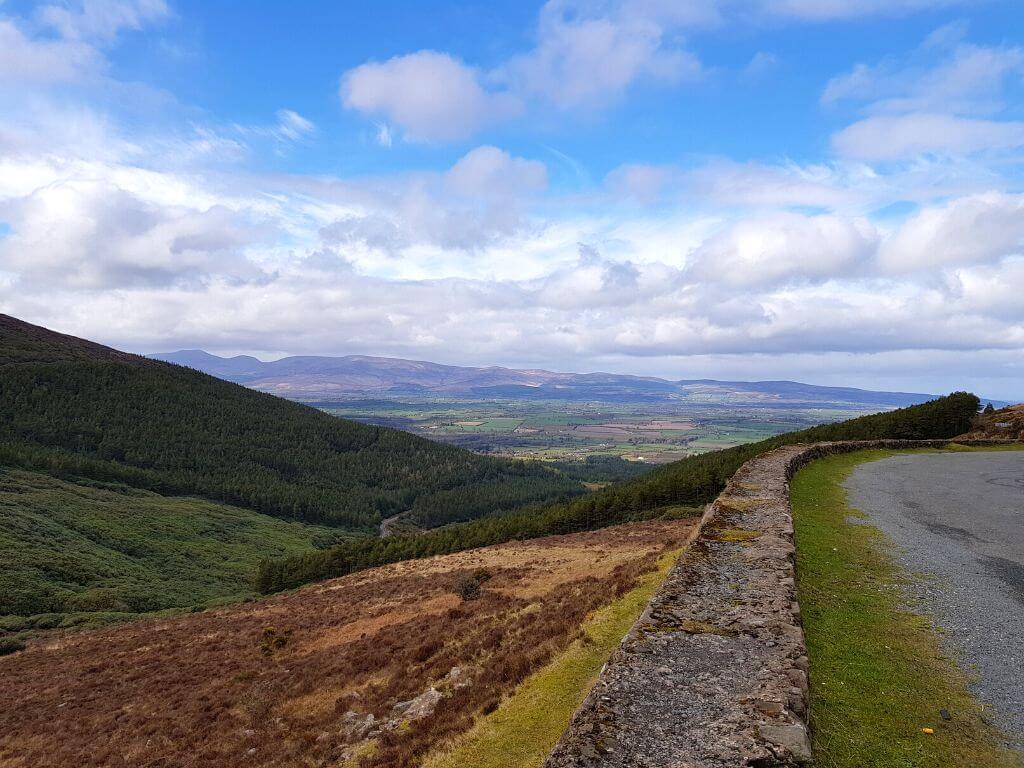 Cycling
Like hiking, May is the month to start cycling some of the roads and greenways of Ireland.
There are six Greenways in Ireland (find them listed here) along which you can safely cycle along while taking in the beauty of the landscape they travel through.
These purpose-built tracks are traffic free, meaning they are perfect for families who want to cycle together.
Other options for more experienced riders are parts of the Sky Road in Galway, the Aran Islands, or around Achill Island which will be quieter than during summer.
Beach walks
With warmer, sunnier days, the beaches of Ireland are a great place to enjoy a leisurely walk.
Around Ireland, you can find a combination of pebble and sandy beaches, and on a dry day, there is no better place for a walk.
Whether you are on the north, south, east, or west coast of Ireland, there is an abundance of beaches to visit. Wear waterproof shoes and if traveling with kids, you could even go rockpooling!
However, unless you are very hardy, I wouldn't recommend swimming in the sea off the beaches in May. The water is very cold. For example, the waters around Dublin have an average temperature in May of 10˚C/51F, while around Kerry it is 12˚C/54F.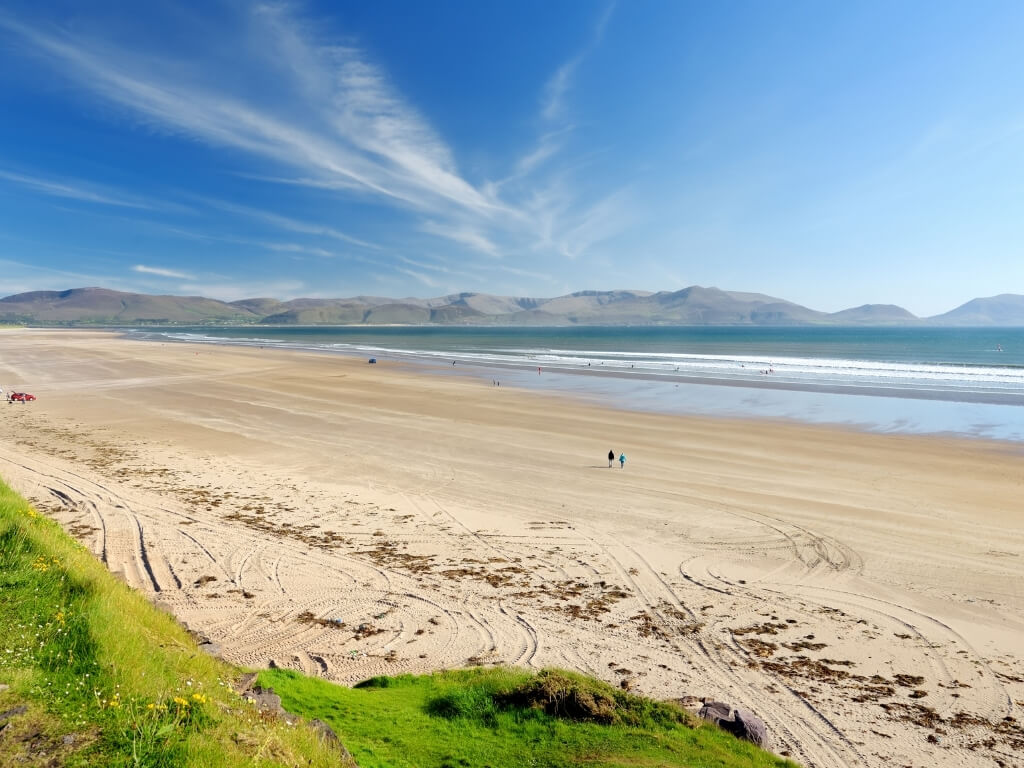 Discover the lighthouses
And while we are on the subject of the coast, you can enjoy discovering the best lighthouses of Ireland during May.
Ireland has many lighthouses and you can visit some but also stay in some.
Some of the most famous include the Hook Head Lighthouse in County Wexford (I highly recommend the guided tour which we did during a recent trip to Ireland. Baldy John was hilarious), Fanad Head Lighthouse in County Donegal, and you can walk out to the Poolbeg Lighthouse in Dublin Bay if you are visiting the city.
Some lighthouses offer guided tours as mentioned, details of which you can find here, while others you can admire from the outside. Either way, any of the lighthouses of Ireland are worth visiting during the drier, warmer days of May in Ireland.
Treat yourself to a luxury stay
Something you might want to consider is a luxury hotel stay in Ireland. May is part of the shoulder season so prices have not reached their peak for many of the luxury hotels in Ireland.
Some hotels may still have deals and special prices available, so if you want to treat yourself, keep an eye out and bag yourself a deal during your trip to Ireland in May.
Enjoy falconry or an alpaca walk
If you are looking to do something a bit different in Ireland during a trip in May, why not get up close and personal with some animals?
Ireland has some great falconry experiences to be had such as at Drumoland Castle or Hawkeye Falconry. You can enjoy the amazing experience of handling these majestic creatures, having them fly and return from your hand, all while learning more about them.
Another experience you can enjoy is an alpaca walk in Ireland. Visit specialist farms that have these unique animals on their site and enjoy a leisurely walk with them while learning about them at the same time.
These two experiences are something special to add to your Ireland itinerary.
Events during May in Ireland
Kilkenny Roots Festival
One of the best May festivals in Ireland is the Kilkenny Roots Festival, held at the end of April/beginning of May. Going since 1998, this unique festival welcomes artists from across the world in the American/Roots Music genre. Visitors can enjoy sampling music while winding their way through the medieval streets.
Various venues across the city play host to artists and bands where you can enjoy
swing to bluegrass, rockabilly to cajun, folk, blues, and beyond.

Kilkenny Roots Festival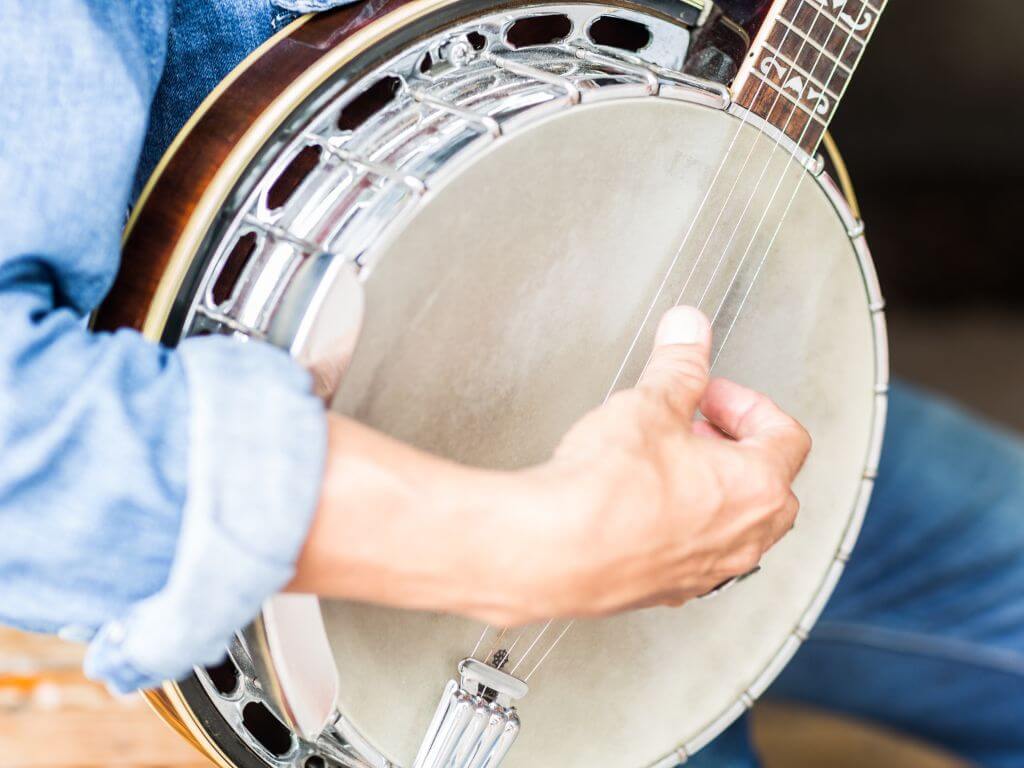 Uisneach Bealtaine
Another of the great festivals in Ireland in May to attend is the Bealtaine Fire Festival, held at the Hill of Uisneach, an ancient ceremonial site in County Westmeath.
This festival is one of Ireland's oldest traditions and takes place at the beginning of May.
In ancient times, people would gather on the Hill of Uisneach to witness the lighting of the fire by the High King of Ireland to mark the arrival of Summer in Ireland. This ancient tradition has been revived and is a festival to be enjoyed by everyone including families.
Music, workshops, talks, demonstrations, and stalls are just some of the things visitors can enjoy at the festival, which culminates with the lighting of the Bealtaine fire. If you are looking for something unique to do in Ireland in May, get your tickets for the Bealtaine Fire festival now.
Listowel Writers Week
Taking place at the end of May/beginning of June, the Listowel Writers festival is a week-long event that is one of Ireland's oldest literary and arts festivals.
Writers, poets, and artists gather in this beautiful Kerry town to promote and celebrate writing and the literary arts, while visitors can enjoy talks, workshops, and more across several venues in the town. If you are a literary fan, head to Listowel for the Listowel Writers Week at the end of May.
Fleadh Nua Fire Celebration
Held in Ennis, County Clare, Fleadh Nua has grown from a 3-day festival into a 10-day event hosting
Concerts, Ceilis, Sessions, CD Launches, Recitals, Sean-Nós Dancing, and Street Entertainment.

Fleadh Nua Fire Celebration
This is one of the best traditional Irish festivals on the calendar and a must-visit if you will be in Kerry while it is taking place. Most of the events on the programme are free, while others have a small entrance fee. Either way, you are sure to have a great time if you attend.
Travel tips for Ireland in May
What to pack to wear in Ireland in May
If you are looking for tips for packing for Ireland in May, then these quick pieces of advice are for you. While the days are longer, warmer, and drier, that doesn't mean you can forget to pack certain items and only plan for summer days.
Jeans – Packing one or two pairs of jeans is a must for May. While the weather is vastly improving over the previous months, it can still be chilly, especially in the shade. Pack some jeans to keep your legs warm on cooler or wetter days.
Cardigans – For cooler days and cold evenings, bring a cardigan or two. May is not quite summer yet in Ireland and you will be thankful for a cardigan when the clouds roll in or when the sun dips over the horizon.
Windproof jacket – You should plan to bring a windproof jacket that is also waterproof. While the wind is not as strong this month, it can whip up quickly, especially along the coast like the Wild Atlantic Way, so having one with you will be welcomed.
Sneakers – While I will always advocate you bring a comfortable, waterproof pair of shoes or boots to explore Ireland, a comfortable pair of sneakers might be preferable. If you are going to be exploring cities on foot, then make sure whatever footwear you bring is comfortable for hours of walking.
Fleece tops – Layering is still advisable for May in Ireland. And fleece tops are the ideal way to layer up (and down) during this month. They are also lightweight and can easily slip inside your day bag.
I have a more comprehensive packing list for Ireland in May which will tell you exactly what to bring with you.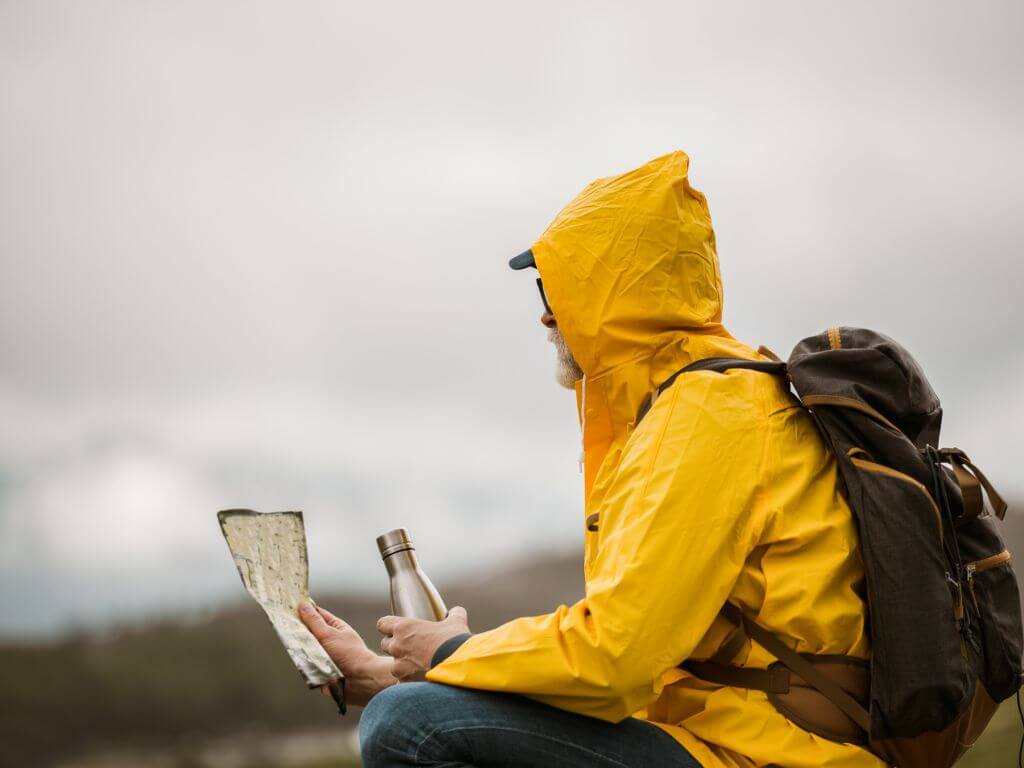 Practical tips for Ireland in May
In this section, you will find some practical tips for Ireland in May.
1 – As mentioned, a windproof jacket could prove to be a lifesaver this month, especially if you will be exploring along the coast or hiking the mountains and national parks. Combine it with lightweight fleece tops and you are good to go during the day.
2 – Renting a car is the best way to explore the Emerald Isle and offers up so much more than if you rely on public transport, especially outside of the cities. Plus, you can set your own itinerary, decide how long to spend at each place, and stop at that quaint little pub you passed a few kilometres ago!
3 – Book yourself onto a tour if you are using Dublin as a base. Whether you fancy a tour within the city or want to join a Cliffs of Moher tour from Dublin, they are a great way to explore a city and visit other places while being guided by an expert.
4 – Check this list for more travel tips for Ireland which is especially helpful for first-time visitors to the Emerald Isle.
May is an ideal month to explore and discover Ireland. The pleasant weather, increased daylight hours, and picturesque scenery offer visitors a unique experience different from summer.
May in Ireland is the perfect time to visit some of the country's most famous sites such as Burren National Park and the Cliffs of Moher which will be quieter than in the coming months.
May also offers more than enough accommodation options that are reasonably priced for all budgets. May in Ireland is the perfect time to take an adventure of a lifetime!
Frequently asked questions about visiting Ireland in May
Read more about visiting Ireland: